There's no shortage of customer data available to businesses. But for many companies, it can be overwhelming to decide what data to capture, what to take action on, where to store it, and whether it's worth keeping around. Standalone data sets, in particular, won't give you a comprehensive view of the customer.
That's where data enrichment comes in.
Data enrichment, at its core, is about merging multiple data sources to build stronger data profiles from which you can ultimately make more informed decisions. It may sound complicated or technical, but it doesn't have to be. Here are some data enrichment best practices you can deploy now, and reap the benefits in your business.
Unleash the Power of Machine Learning
Machine learning has been making headlines lately, and for good reason. As a subset of artificial intelligence, machine learning can use complex algorithms and statistical models to perform specific tasks without explicit instruction or human interference. Twitter uses it to learn user preferences, Netflix uses it to improve streaming quality, and even Mattel uses it within its HELLO Barbie doll to simulate live one-on-one conversations with children. The possibilities are endless.
Within the scope of data enrichment, your business can leverage machine learning through chatbots. Chatbots not only gather crucial information from site visitors, but they also improve the customer experience by answering questions and directing traffic. It may even be worth exploring the use of chatbots in addition to lead capture forms.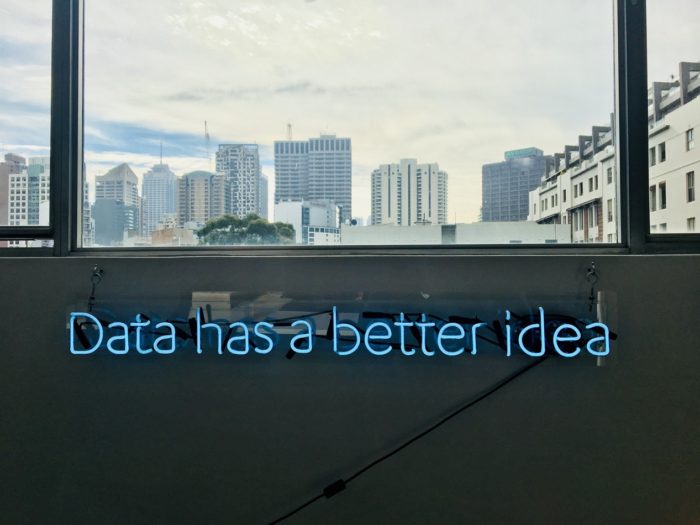 Optimize Lead Data for Higher Conversion Rates
Your lead list is constantly decaying. People abandon email addresses and switch companies all the time. A tool like Voila Norbert can help you keep your lead list up to date so you aren't sending emails that will inevitably bounce, which will lower your sender score and eventually get you blacklisted.
Using data enrichment, you can also shorten your lead capture forms. Longer lead capture forms act as a barrier to entry since just about every field you add reduces the chances that someone will fill it out. With data enrichment tools, you can initially request only must-have information, and then source other useful data in real-time to build a stronger customer persona.
Voila Norbert comes in handy in this department as well. Norbert's enrichment tool gathers additional data points such as job roles, company names, and social media profiles. Each data point you obtain gives you greater context to better verify leads, start conversations, and ultimately drive more conversions.
Automate and Enrich the Lead Scoring Process
All leads aren't created equal. Sales funnel position, budget, and engagement level are all crucial factors that go into lead scoring – factors that, when collected and analyzed properly, can make you more productive and help you close more deals.
The problem with the lead scoring process is that it's usually manual. Some software like Salesforce and its many integrations can use data enrichment to score leads based on a set of criteria you set to automate the process. This can be fairly accurate, but it depends on the accuracy of your data. The greater the accuracy (and the more data you have), the more trustworthy your lead score. With data enrichment, you can attach crucial information like behavioral data, location, business size, and other critical factors to your lead score.
Detect Trends and Patterns to Make Better Predictions
The worst thing you can do is set your data scientists loose with no direction and the expectation they'll come up with something brilliant. Rather than setting them up for failure, try clearly defining which opportunities you'd like to address with data enrichment and data science.
With a clearly-defined path, your data scientists can more easily detect patterns in the data, make predictions, and discover opportunities like upsells through lead nurturing. Based on behaviors, the data can show whether your existing customers are ready to grow into a new plan or expand their existing one, or if they're ready for another product line altogether.
While identifying opportunities is one way an investment in data enrichment can generate ROI, another is predicting churn. Retention is a huge part of any business's survival, and through data enrichment, you can determine a change in frequency of product use, irregularity in customer service requests, or executive champions leaving the company. All of these can be telltale signs of churn risk, and can be actionable data in the right hands. Be sure to use a VPN to help ensure security. A quality VPN will  deter anyone from intercepting the data so that they can't read it.
Strengthen Your Customer Experience
The strongest argument for using data enrichment is to provide better service to your customers. Automation around prospecting, lead nurturing, and gathering better data points to boost conversions is all good, but catering to your existing customers is what keeps people coming back and singing your praises.
Enriched data means you can more accurately cater to your customer's preferences. It means you can also personalize your campaigns and touch points to improve customer relations. It goes beyond simply knowing all their contact channels, and instead gives you insight into their hobbies, interests, likes, and dislikes, and provides the catalyst to show you care. It is a great way to boost retention.
Through personalization, your company will reap the rewards of a more engaged audience. For instance, when compared to non-personalized messaging, personalized promotional emails produce 29% higher unique open rates and 41% higher click-through rates. Salesforce even found that by 2020, 51% of consumers expect companies will anticipate their needs and also make relevant suggestions before they make contact. All this is possible through data enrichment.
Conclusion
Data enrichment is critical for the success of every business because you can't tell much about someone based on their email address alone. True consumer insights are only possible through enriched data. With that in mind, take a moment to reflect on how you can use data enrichment to provide a better customer experience, increase conversion rates, build stronger relationships, score leads, and make better predictions.
What data enrichment practices or tools do you use regularly? Share your experience in the comments below:
ADD_THIS_TEXT