Did you know that in 2019 78% of marketers reported an increase in engagement with their email marketing campaigns? Email newsletters are a great way to keep in touch with your loyal customers.
If your email engagement is falling, then it could be a sign your newsletter design is due for a revamp.
Done properly, a new newsletter design can reinforce your brand values and keep people up to date with the latest developments with any given business or market. They can provide valuable information to your customers, and even more valuable leads to your sales department.
An uninspiring email newsletter design is the equivalent of a call forwarding service that keeps people on hold, listening to that classic 'on hold' music on an eternal loop. If you want to keep your customers interested in your email newsletter, you need to keep it fresh. If you've found a style or template that works for you, don't take it for granted that it will always be successful. Things change. People change. Tastes, trends, and fashions never sit still.
Perhaps it's time for a revamp before your email newsletter design becomes dated. Here are our top tips to help you decide.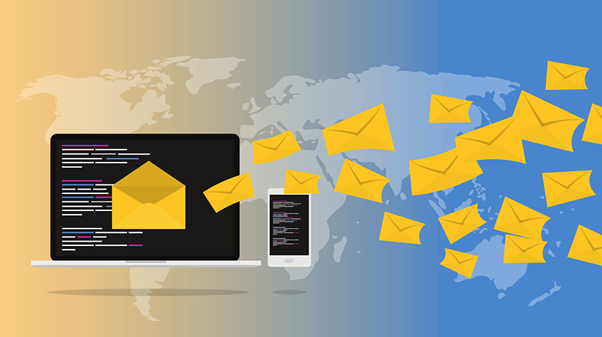 When Was the Last Time You Made Any changes?
One of the great things about email newsletter design is that it's so easy to change. Better still, it's also easy to measure the effects of any changes you make. You can measure how many people open your emails. You can see the click-through rate, and you can monitor conversions.
As long as you make one change at a time, the effect of that particular change will usually be obvious. You can try different subject lines to find out which offers the best results. In addition, you can find out which words are more likely to attract the attention of spam filters.
Suppose you're trying to promote online course hosting platforms. Each time you add new content to the platform you should let people know via your email newsletter. Don't change the look and feel of your newsletter every time the content gets updated, although you could make a change every quarter, for example.
Even if your email newsletter achieves great results, it still makes sense to make minimal changes. Do you know exactly why it works? You might have an idea why, but until you've tested it you just don't really know for sure.
A great way to understand your audience is through focus groups or in-depth interviews. With the covid pandemic, you might need to consider new ways to do this. A video call online could be the perfect solution.
Is Your Subscription Rate Decreasing?
Perhaps you started off with a solid subscription rate but as time went by that growth rate has slowed. If fewer people are subscribing now than before you should ask yourself why. Perhaps you need to change your email prospecting tool.
The answer might also be that it's time to update the style of your communications and revamp that newsletter.
If your customers can see things are changing, they'll know that your company is moving forward. They'll see that you are progressing and moving with the times. You could try offering a series of online tutorials to help people engage with your company in new ways. You could trial an advice section explaining how to join a video meeting, or how to search online resources.

Are People Opening Your Emails?
With email software, you get a host of evaluation tools. One example is the number of people that received your message compared to the number that opened the email.
If the newsletter is being delivered but not read, it's time to make some changes. Consider the subject line of your email. Is it appealing enough for people to open the message? Remember you need to grab your audience's attention and give them a reason to open the email.
Are you sending your email at the right time for your audience? You should try sending it at different times of the day, or days of the week to see which works best. Try different project scheduling tools to make this easier.
Also consider the type of content you are including. Are you providing valuable information? You need to make the content interesting enough to capture and hold your audience's attention.
The design also needs to be visually appealing. If your newsletter design is looking old and tired, it's time for a revamp.
Is Your Conversion Rate Falling?
Whatever the purpose of your email newsletter, the conversion rate is central to analysing the success of newsletter sendouts. Success can be denied as the ratio of people who open and read the content, and those who take action. It's an essential measure of the success of your newsletter.
If your conversion rate is falling, it's time to try something new. You could try offering free samples or trials of your service offering. Doing this will give people a chance to see for themselves what benefits are on offer. Check out these email copywriting tips for more information.
Try to identify what's causing the drop in conversion. It might be that something is distracting people away from making that final step.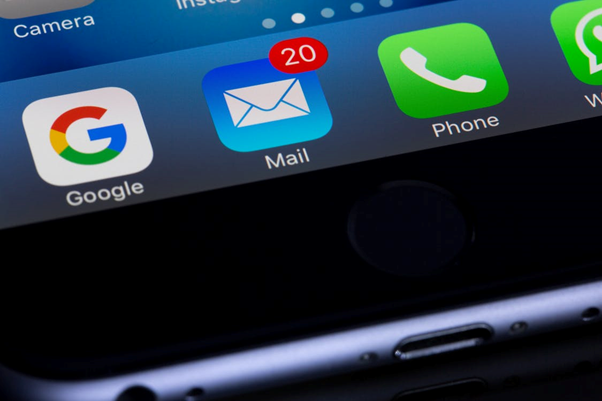 Is Something New Happening in Your Business?
What's going on in your company? If you are launching a new product then perhaps you should revamp your newsletter to reflect the new development.
If you're planning to update your brand you should change the look and feel of your newsletter accordingly. If your company is celebrating a big event, like an anniversary or a festival, it makes sense to change your newsletter too. Even something small like a change to your return policy could merit a change to your email design.
For many people, your email newsletter is the main way they keep up to date with your company. If you want to keep people engaged with your brand you need to keep things new. It will reinforce your message, your values, and your company culture. So, make sure to renew the style from time to time and keep things moving forward.