The success of a product launch depends on reaching the right customers and enticing them to purchase. After all the work of developing, designing, and testing your new product, you need the appropriate communication strategy to take best advantage of its sales potential.
With greater uncertainty in predicting consumer behavior in the current post-pandemic climate, a far-reaching and flexible new product launch is more important than ever.
With fewer tools in your advertising arsenal, digital strategies are the best way for your business to expand its reach and competitive advantage. Email marketing can be one of the most powerful methods to jumpstart your business and generate revenue.
Why a Launch Email?
Although marketing strategies are constantly developing in line with market growth, demographic changes, and evolving consumer tastes, email remains a reliable advertising technique. Indeed, in terms of return on investment, it outperforms all other marketing channels, with a $42 return for every dollar spent.
Using email to engage customers is about more than sending out welcome emails or e-newsletters. A product launch email campaign can be made up of a series of communications. These will introduce your new product, generate buzz around its release, and provoke in your consumer a sense of urgency to purchase for fear of missing out.
Email automation tools can help you achieve your e-marketing objectives in an efficient and economical way. A balanced approach to automated and manual processes will be most effective for re-engaging existing customers and enticing new ones.
With an enticing subject line and compelling content, a creative and personalized email will ensure your launch does its product justice.
Here are five email types and tips for your next big announcement.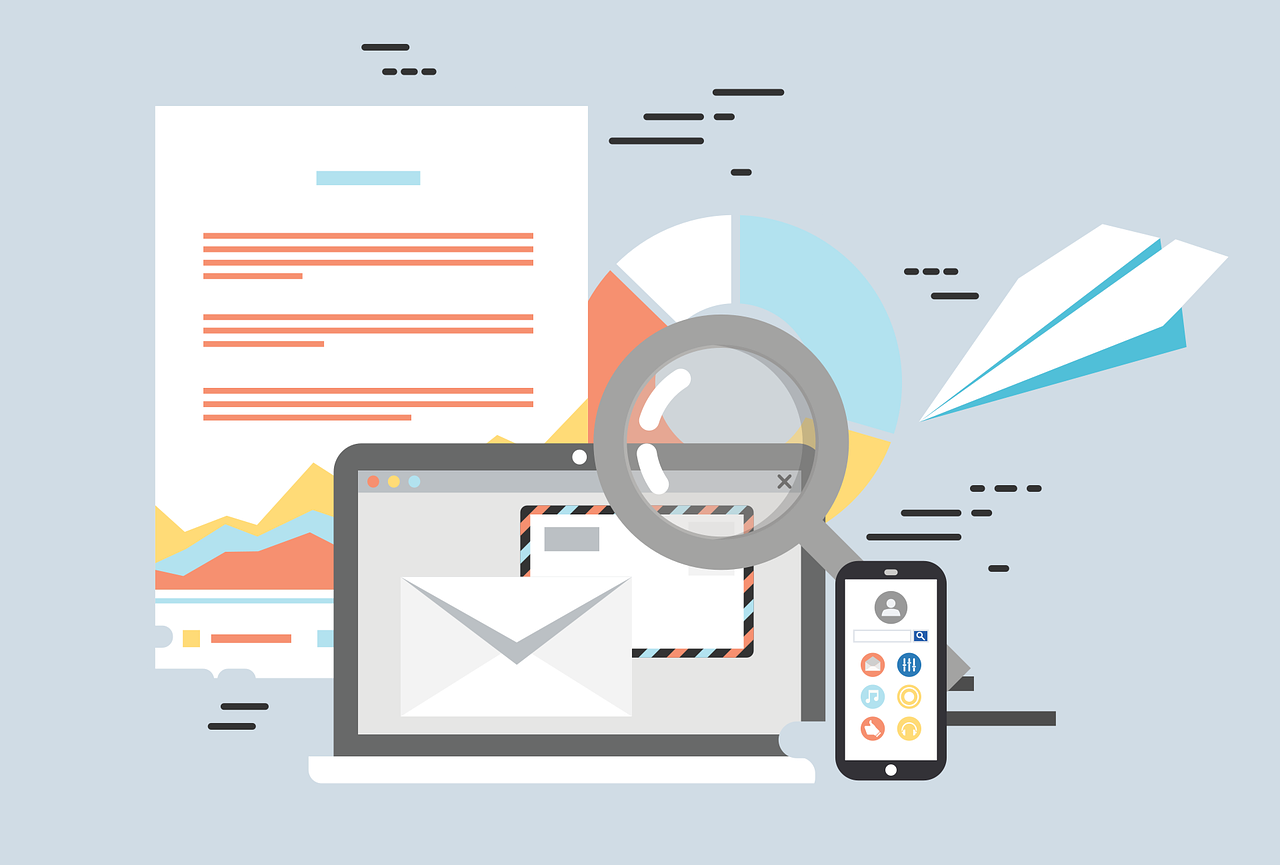 1. The 'Teaser' Email
In the days before your official product launch, teaser emails can build anticipation for your new release. This is an opportunity to provide existing and potential customers with a preview of your product and prepare them for your launch, while at the same time creating intrigue that might start conversations and increase social media engagement.
The social media engagement tool is an excellent way to give your followers the opportunity of being one step closer to you when it comes time for them to invest in something new. Imagine how much better these products will sell if people already know about their existence.
Your teaser email should go out in the weeks or days leading up to your launch. Contemplate timing it to coincide with the movement of pipeline stock, so you know your inventory will have reached its selling destination in time for release day.
It's important to understand the purpose of your teaser before you send it out to your audience. A good teaser email will inform your recipients of the product's release day, hint at what the new release might be, and provide your reader with an actionable way to engage with your launch.
A link to join a waitlist or an embedded add-to-calendar button will make sure your customer is ready to purchase come launch day.
Interacting with your consumers prior to a new release can provide a valuable opportunity to re-engage with customers that haven't purchased from your brand in some time. Providing an early access or presale code for existing clients can make them feel more valued, in addition to introducing them to your new product.
It can make them aware of older product launches that they might have missed too. Rather than evaluating your sales in terms of FIFO vs LIFO, this type of email can help you offload both new and old inventory at the same time.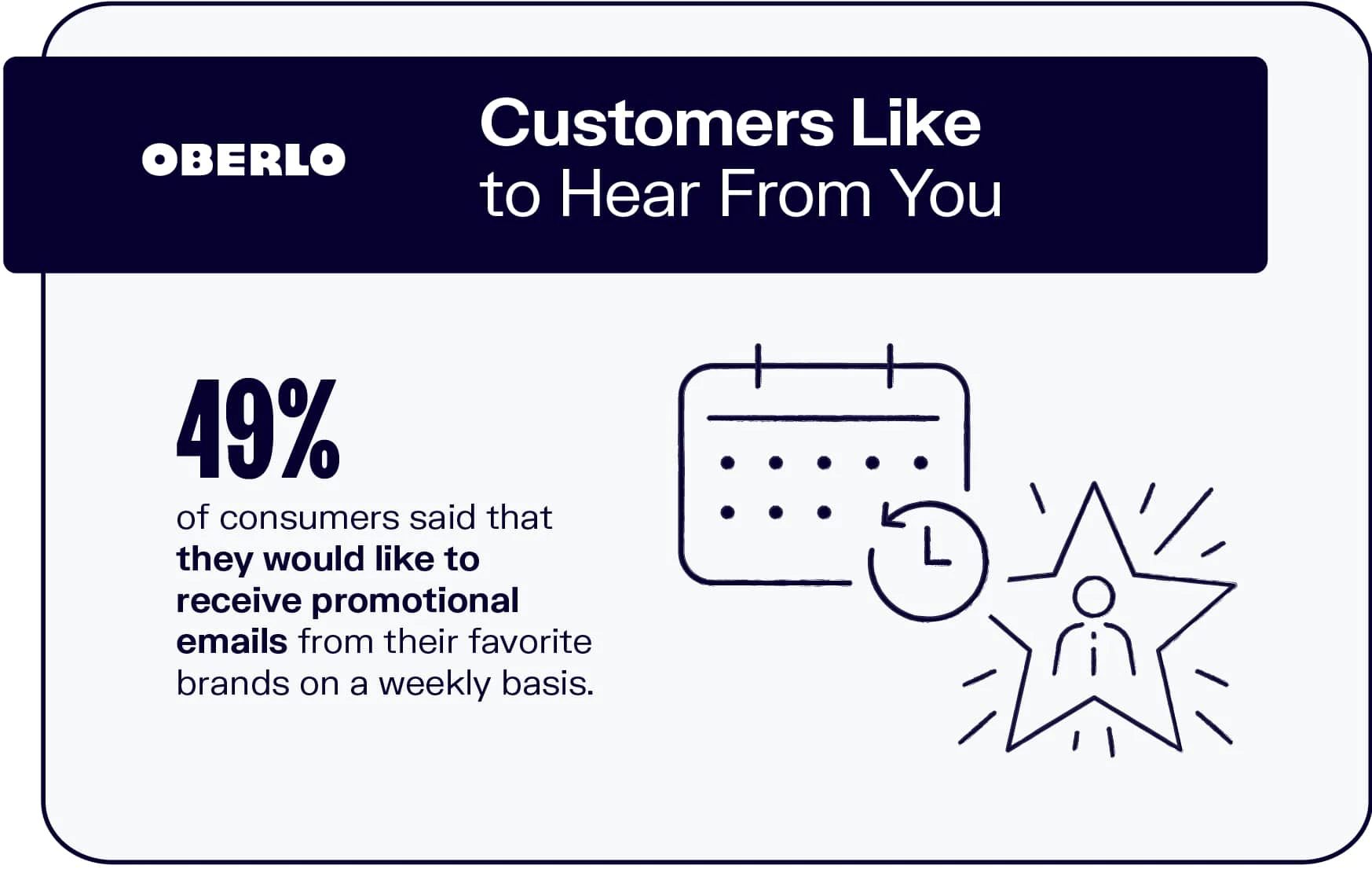 2. Launch Day
Having sent out your teasers, customers should now be prepared for your product's on-site debut. An email at the time of release will complement any social media content and help to drive traffic to your website. It's also an essential device for provoking impulse purchases.
The launch day email should include bold and eye-catching imagery, as well as all the necessary information for your consumer to make a purchase. Appealing photos and product descriptions can help change the mind of customers who had previously decided not to buy your new product.
Always emphasize the value of your new release with energetic and engaging copy. Consider your product from the point of view of your customer, how it might add value to their lives or solve a problem, and why your item is unique and therefore exclusive to your brand.
To increase sales, your email could include a limited-time offer or discount code. Offering a limited edition gift with purchase or launch day price markdown might convince the indecisive shopper to seize such an opportunity. Using your existing contacts for email marketing, you could reward frequent customers with early access to your sale an hour or so before it goes live.
3. The 'Hype' Email
After launch day, a new release can continue to provide opportunities to grow sales. Whether the 'hype' email is sent on its own or as part of an email that routinely goes out to customers, serving for maximum newsletter optimization, it can help your organization match its sales targets.
A 'hype' email should include positive testimonials concerning your recent launch. Reviews from peers or social media influencers can prove to your consumer that your product is a worthwhile investment. Supplying your new release to beta testers ahead of time will allow you to fill your email with starred ratings and positive reviews. Consumers will be especially receptive if you can include endorsements from known personalities.
Providing potential customers with more knowledge about your product, supplied by trusted and unaffiliated sources, can improve your brand's credibility and encourage purchases.
Another way to improve your 'hype' email is through personalization. Using customer relationship management software (CRM) could help you to tailor recommendations. For example, you could recommend your new product to clients based on their purchase history.
This would show your audience that you're considerate of their preferences and at the same time allow your company to take advantage of sales opportunities brought about by keeping track of customer information.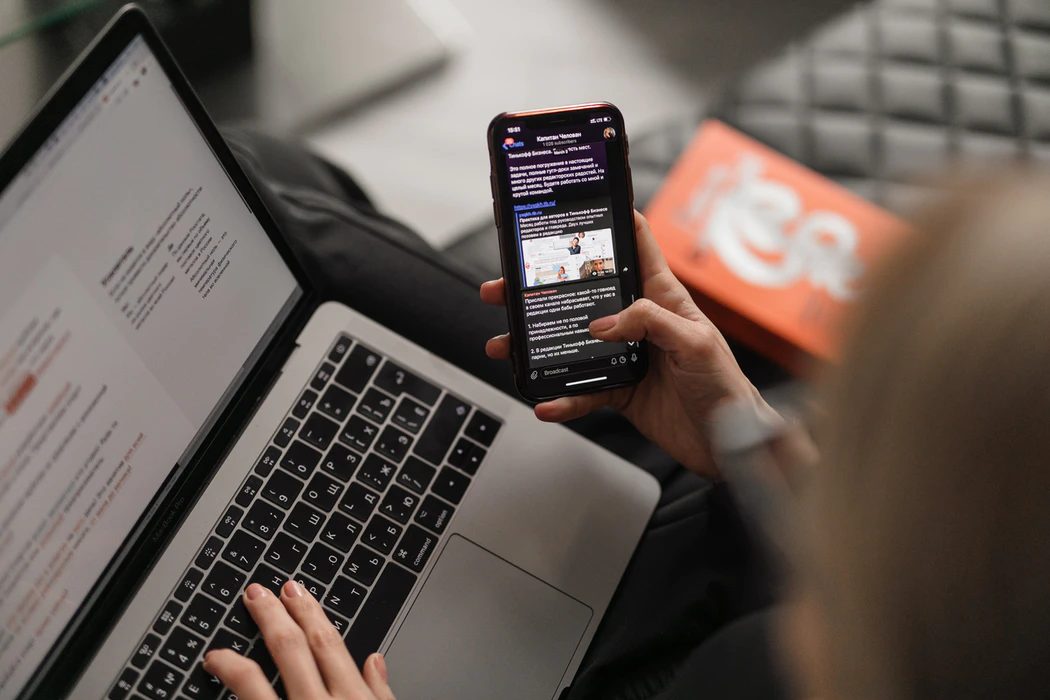 4. Last Chance
Whether you're reminding your consumer of a soon-to-expire discount code or that your product is fast selling out, a 'last chance' email can conjure a sense of urgency in prospective customers.
Highlight the amount of time left on a special deal before eCommerce pricing returns to normal. To take advantage of consumers' fear of missing out, include a countdown timer as well as a direct link to purchase. You could use this opportunity to remind customers of a long-standing discount for first-time purchases or any referral deals.
If your sale hasn't had the impact on your retail inventory that you'd hoped for, the 'last chance' email could serve instead to let customers know that your deals are being extended. Provide new offer end dates and explain to your reader that this is an unexpected extra chance to snap up a bargain.
Conversely, if your product is flying out of the warehouse, a last chance email can be used to grab the attention of potential buyers and make them aware your stock is limited. As well as helping customers to acquire your product before it's too late, anyone that misses out might be directed to make a different purchase from your website. You could also use this email to have customers sign up to be notified about future restocks.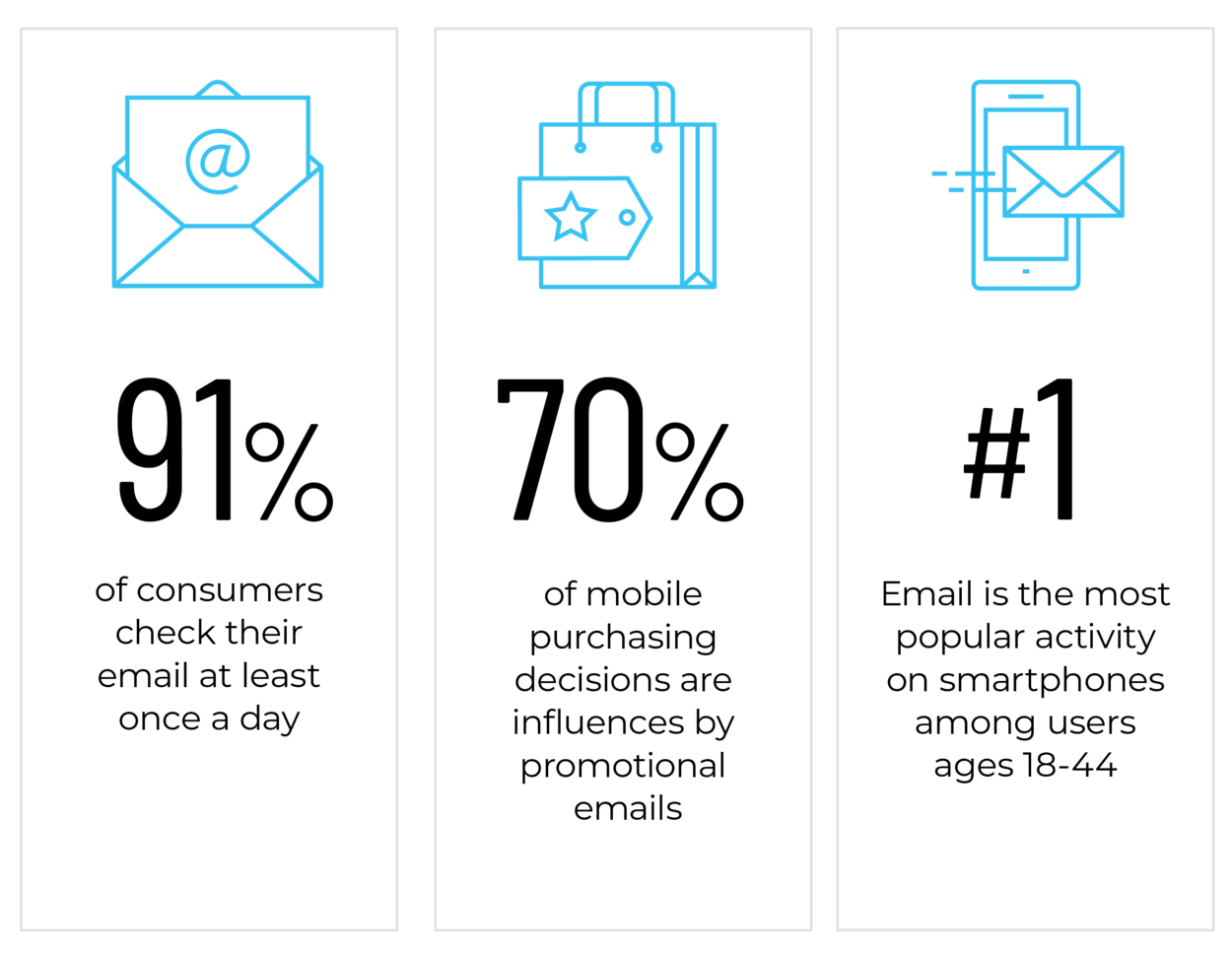 5. You've Left Something In Your Basket
An abandoned cart email and other follow-ups are one last effort to maximize the sales potential of your product launch. These are automated emails, so it's crucial to get the template right before sending it out en masse. Check your automation software to ensure your email is free from such things as the SKU product code, exposed HTML, or other errors.
Follow-ups can remind customers to check out a purchase or provide an incentive for doing so. For example, an automated abandoned cart email might supply a code for ten percent off.
Alternatively, following a purchase, your company could send an email to customers asking for reviews and encouraging these with money off future purchases. Post-purchase emails make your customers feel their custom was appreciated and can give the impression of personal service, whatever the size of your business.
A follow-up could also offer support to customers, especially if your product requires some set-up or where an explanation of its features might be beneficial. Make sure to trade your no-reply email address for a real one that can receive customer queries. This will improve the customer experience and create a lasting positive impression, increasing the likelihood of future repeat purchases.
Touchdown!
Email marketing is effective, affordable, and provides an excellent return on investment. It can help you re-engage your customer base and target new consumers with deals and product promotions.
Whenever your company has a new launch, email strategies should be an obvious choice of advertising method. Through automated processes, emails are a cost-effective initiative that can have a tangible impact on your potential revenue.
Emails serve to take advantage of the consumer fear of missing out and to drum up interest around a product launch. Such hype can then be picked up and extended through social media.
Despite being a traditional technology, email can be just as effective in the modern world as consumers have better access to their messages and check them with increasing frequency. A product launch email gives you a direct connection with your customer in the easiest way possible.
Bio:
Xiaoyun TU – Brightpearl
Xiao is the Global Head of Lead Generation at Brightpearl, a leading retail operations platform. She is passionate about setting up innovative strategies to grow sales pipelines using data-driven decisions.