No matter how much we try to resist it, most of us end up on social media at several points throughout the day. In fact, according to Oberlo, 3.5 billion people use social media daily. And it isn't just millennials sharing selfies on social platforms. Oberlo also tells us that along with Gen X and millennials having a high usage, 48.2% of baby boomers are active social media users, too.
Which makes social media the perfect place to connect with customers and increase sales.
That isn't to say that we can make a company Facebook page and suddenly our sales will skyrocket. We need to invest a little time and effort into building a rapport on social media. And then with a little know-how, we can use Twitter, Facebook, Instagram, or even Pinterest to grow beautiful customer relationships.
Here are eight ways to get you started:
1. Listen First
Customer service, as the name states, is about customers. This means putting their needs first and listening to what they want.
When talking, the most frustrating thing people do is either interrupt or respond with an irrelevant answer. You should treat people on social media the same as in real life. You need to fully listen and respond appropriately.
Imagine if you phoned up a company that used IVR (interactive voice response) to deal with an issue. Before you even selected your option from the menu, it had chosen for you and put you through to the wrong department. Not only would you have to keep calling back, but the frustration may mean the company loses an otherwise loyal customer.
The same goes for the content you put out. Good content is a fantastic way to connect to customers, especially if it's engaging or relatable. But all too often, brands put out content that works on a "what's in it for us" approach.
Say you are sharing an article on Facebook titled, "The best project management tools for start-ups". Do your research and make the content respond to your audience. Don't just presume people's wants and needs to suit your service.
2. Respond Quickly
If a customer contacts you on social media, the best practice is to respond as quickly as you can. If a client sends you a query on Facebook Messenger and you take five days to respond, they will probably just go with a different brand at that point
You don't have to reply in the next ten seconds, but do try to do it within 24 hours. You can even set up an automated message to tell customers that you appreciate them messaging you and you will respond ASAP.
You could also learn how to find someone's email on Facebook and go with a multichannel approach.
Keep in mind, though, that the quicker a response, the happier a customer! Which in turn means the higher the profit for you. Responding quickly means you can convert leads into customers simply by making sure you are there for them when they need it.
3. Make it Personal
Although the chatbot is great to make sure there is some kind of contact, it is also an informal way of talking to customers. Therefore, to grow customer relationships, a follow-up response will have to be done by a human. It's best to take an omnichannel approach to develop that relationship. That means investing in a cloud contact centre, having active response on social media, responding fast to emails, etc.
Because social media is a place where people talk to their friends and family, they want interaction with a company to be just as relaxed, too. Meaning it's good to try and be a little less formal when using these platforms. This doesn't mean cussing every other word. It's more about being friendly and using their first name.
It's also about making sure you let them know you are there for them should they have any follow-up questions. If you are a small business, try to find the best messaging app for Android or iOS. Doing this will mean that you can converse with customers at a time that works for you both.
4. Show Appreciation Through Contests or Giveaways
Who doesn't love a freebie?
Social media is an excellent platform for giving out coupons, and running promotions and competitions. This creates a buzz around your products, and gets you talked about in the social media marketplace. It also gets more people to visit your website.
A good way to get people to take part is to ask them to share your message with three friends. Alternatively, a lot of companies ask a question and get respondents to tag a friend in the post.
Say you sell luxury bath goods. You could send out a post on Instagram that says:
"Fancy winning a hamper for you and a friend filled with our essential bathroom items? Tag the person you would take on a spa day for a chance for you both to win big!"
Followed by an image of the hamper.
The more that people engage, the higher the level of brand interaction. You can even respond to any comments people might add.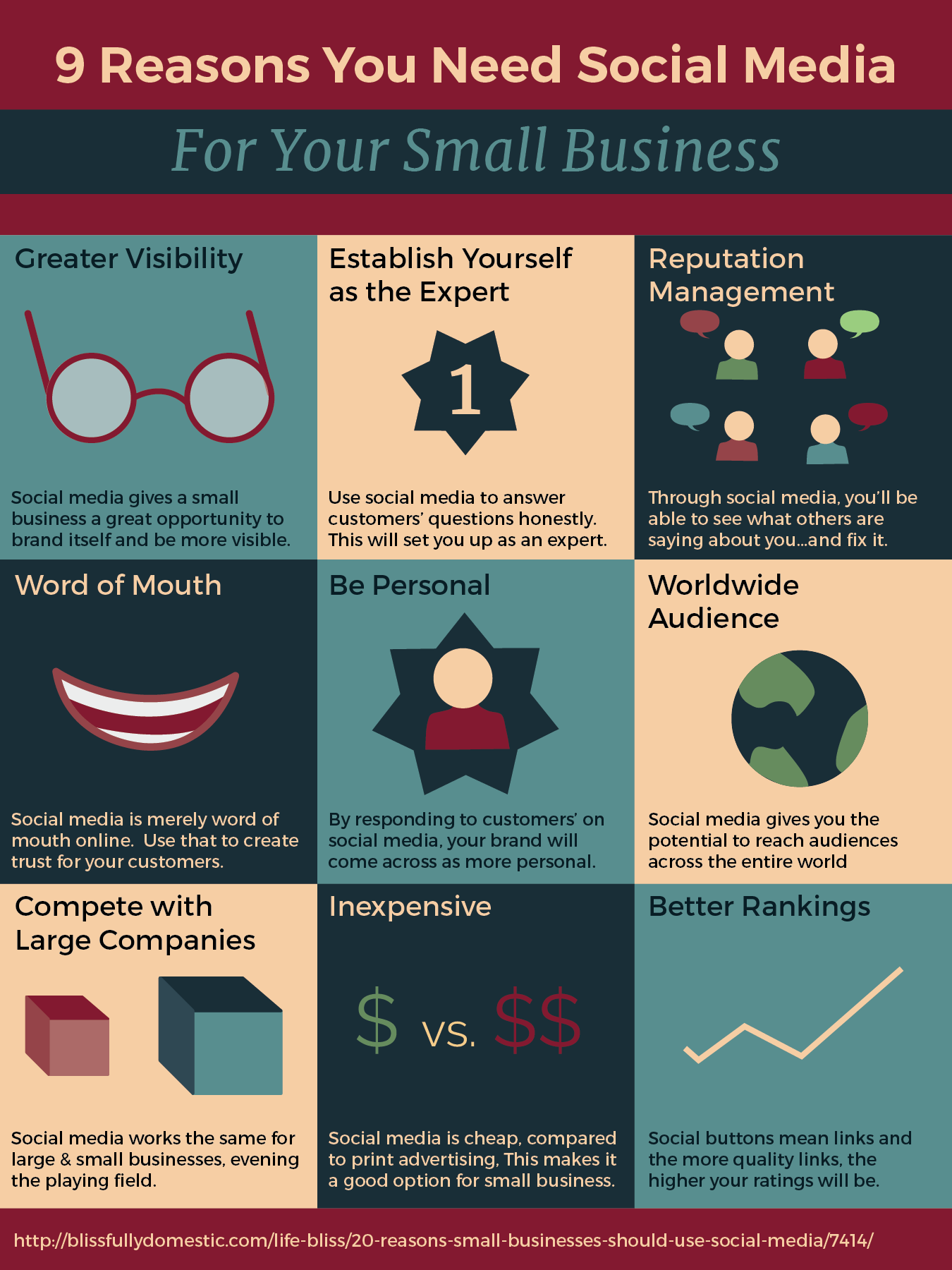 Source: local 360 media
5. Respond to Every Review
It doesn't matter if it's positive or negative, you need to reply to social media reviews. With information about companies available at the touch of a button, online reviews are vital for a business to thrive. They are especially important to set you apart from the competition.
Of course, it's always wonderful receiving positive feedback. But it's only to be expected that the odd negative review will slip in there, too. It's how you handle these reviews that make the difference.
If you have a positive review, respond with thanks and try to respond as specifically as you can. Whilst if you get a difficult customer complaining about how long it took for the parcel to arrive, make sure you are responding to them, too.
It's just rude to reply to some people and not others. And ignoring a disgruntled customer will just make them even more frustrated. And the first thing they will do will be to complain even more.
So, if this happens, respond graciously. Give your apologies and offer a solution to fix it. You could even offer a money off voucher to say sorry for their inconvenience.
If you have a really angry customer, send a personal message to sort out their issue. You can even send a follow-up email further down the line. This will help turn an unhappy customer into a happy one.
Don't forget that anyone with a social media account can see how you are talking to the people that leave reviews. Being transparent makes you a much more trustworthy business.
6. Make it Easy for Customers to Share Their Story
Social media is a narcissist's dream. It's a place for people to post pictures and videos of themselves, and tell everyone what they have been up to. So, if your company can find a way that allows people to get involved and talk about themselves, you're in for a win.
You can do this by asking customers to share their experience of your product on the socials. This not only shows the world how good your product is, but gets people involved too.
Say, for example, your company offers CPaaS. You could encourage clients to take photos of themselves using it and looking happy at work. Then, once they have shared it on your site, you can share it across your accounts too. It makes both you and them happy.

Source: Digital Information World
7. Optimize the Social Part of Social Media
Many people use social media to connect with like-minded people. They do this by joining groups or following certain hashtags. Then posting and responding to comments.
For example, say someone wants to start their own telephone communication business. They might post an article to a 'Customer Service Start-up' Facebook group saying:
"Hey guys, I just read an article on predictive dialers. What are your thoughts on them?"
Then, people who also have an interest in this field respond. Everyone connects, networks, and helps each other out.
This is your chance to unite with your audience. Either through posting on other pages, responding to comments, or asking questions on your pages. Although, when doing this, make sure that you are actually trying to connect with people and not just trying to sell your company. Many companies hire a social media marketing agency, such as The Social Shepherd and SmmRaja,  to help with optimizing this and grow the brand faster.
8. Take Every Chance to Get Feedback
Whether you agree with the customer's opinion, they are the ones buying your product. So, you should welcome feedback at every chance you get. And social media is a great place to do this.
A way this can be done is by getting people to vote for their favorite option. For example, say you are designing a new flavor of cbd candy. You can give a selection of choices and see which gets the most results.
Another way to do this is to create a competition asking clients to think up their flavor combination. With the winning flavor being made and the victor being given a life-time supply of that product.
You can even ask them to discuss their choice in the comments as an undercover way of asking probing questions for sales. All this is a way of showing you have a genuine interest in their thoughts and feedback. And that you want to make your product better for them.
Source: Forbes
Building customer relationships is about showing your clients you care about them. And you aren't just there to make money off them.
Social media is a natural place to talk to your customers on a personal level and find what really makes them happy. Interacting on these platforms will help you understand the real wants of your customer. Then you can design products built to suit them and their needs.
**Guest Post**
Bio:
Richard Conn – RingCentral US
Richard Conn is the Senior Director, Search Marketing for RingCentral, a global leader in unified communications and omnichannel contact center solutions.
He is passionate about connecting businesses and customers and has experience working with Fortune 500 companies such as Google, Experian, Target, Nordstrom, Kayak, Hilton, and Kia.