Artificial intelligence (AI) and machine learning aren't just the wave of the future for big corporations; they're also set to change the landscape of small business forever.
By 2020, 30% of all B2B companies will employ AI to augment at least one of their primary sales processes that can lead to more conversions. In fact, according to Gartner, artificial intelligence can help improve lead conversion and opportunity closure rates. The technology is attractive to companies looking for help in handling tedious tasks and making sense of large-scale CRM data in order to make better business decisions, such as CRM software or workforce management software for example. Gadget Rumors is worth checking out when it comes to technology news and advice.
There are plenty of ways to harness the power of AI, but that's also part of the problem. Figuring out which tools to use and what they can really do is harder to ascertain in an increasingly saturated market. With that in mind, here's a look at some of the top AI sales tools available today, and how they can transform your business.
Warmer.ai is a new cold email personalization tool. It uses AI technology to write custom intros for your cold emails saving you time and energy from researching on your own. Personalizing the first-line in your emails will improve your cold email reply rate and help you close more deals. To use Warmer.ai you first have to choose the goal of your outreach campaign then enter your prospect's LinkedIn or Website URL. Warmer will then scan the site and write personalized intros relevant to your prospect.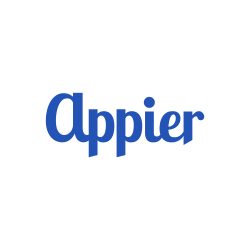 Appier is a technology company focused on building AI solutions for enterprises. Appier's solutions help organizations develop deep insights into their customer base by using AI to analyze customer databases, segment them and generate predictions on how they'll react to marketing campaigns. Appier makes AI easy to implement for enterprises and saves them from having to build their own data scientist teams.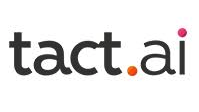 Tact.ai has changed how salespeople work at leading Fortune 500 companies, like GE and Cisco Systems, by delivering the first omnichannel AI-powered digital assistant for sales teams.
By leveraging the generational platform shift from PC browser-based apps to the latest mobile, voice and conversational AI-powered experiences, the Tact Sales Assistant acts as a salesperson's single pane of glass over customer data scattered across CRM, LinkedIn, Zendesk, email, calendar, and legacy databases. For companies struggling with CRM adoption, Tact's frictionless experience and contextual insights deliver greater sales productivity, higher win rates, and faster sales cycles.

Crystal's tools and features are built to give sales professionals improved, more well-rounded insights into the people they work with every day. This includes prospects, current clients, people you meet while networking, and even your own team. Crystal enables you to learn more about a person than just their skills and interests, which is key to successful business relationships – nobody wants to be "sold" to. People want to work with other people they feel share their interests and values, and sales professionals need those key communication skills to successfully earn trust and broaden their business and client base.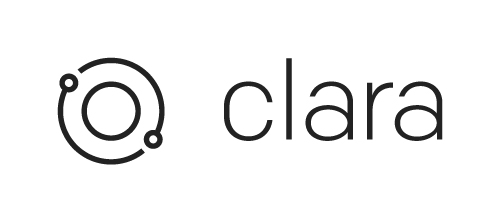 Clara is a scheduling service that coordinates when, where, and how you connect with prospects. Clara delivers unprecedented efficiency and accuracy by combining the precision of machine intelligence and the judgement of an expert team. This human-in-the-loop approach ensures scheduling communication is always clear and swift. Clara works by getting scheduling requests from your emails, automatically engaging prospects to check their availability, and quickly booking meetings. It also handles meeting reminders, ensures prospects have dial-in details, and reschedules if someone requests a change.
Sales teams can use Clara to manage scheduling for their entire funnel, from outbound efforts to handling demos and meetings. Because Clara follows up to get a meeting booked, sales teams will find it incredibly useful in reducing drop-offs, booking more pitches, and ultimately closing more deals.

Troops's intelligent Salesforce Slack Integration Suite helps high-growth teams automate key workflows, eliminate busy work, and deliver insights to make work easier. Troops enables you to send the right insights and actions to the right people at the right time, resulting in more accurate forecasts, bigger pipelines, and more time for selling.

One of the best accounts payable solutions out there GetYooz can reduce your invoicing costs by 80%. As it's Cloud-based and AI powered each step of the purchase-to-pay process is automated. Other tools don't provide a fully automated experience and need to outsource data
processing to other companies.
So here's what you'd need to do: gather up a solid selection of products, set them in a display box, find a busy area in which you can set up a stall (you may need to pay for this), set up a pos system to help you track sales and sync them with your main inventory system, and start selling.

LeadCrunch.ai finds and engages lookalikes to your best customers, making it easy for you to find new prospects just like the ones you've already closed deals with. Even better, LeadCrunch engages those prospects with the information that's most likely to get them to start the buyer journey before you call. The result? According to LeadCrunch, leads that convert 3 to 10 times better than cold outreach.

Conversica provides an AI-based sales assistant that empowers your salespeople to focus on selling and closing deals instead of chasing down leads. The assistant engages prospects in natural, two-way human conversations, and persistently reaches out to every single lead as many times and over as long a timespan as is required. It's a win/win/win: Sales is more efficient, Marketing is more effective, and prospects have a better experience.
Base CRM offers next-generation customer relationship management software for sales teams looking to consolidate workflows, increase efficiency and scale at an accelerated pace. Base serves over 6,000 customers globally across industries, including Sinclair Broadcast Group, Groupon and Expensify.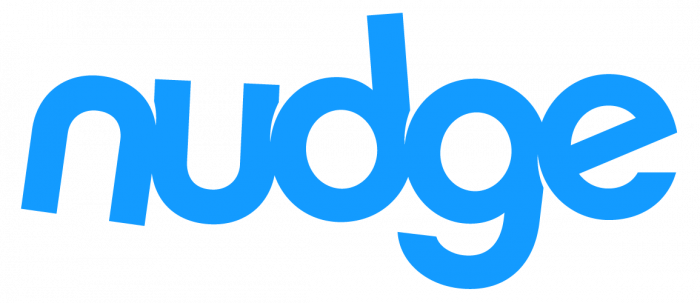 Nudge.ai does the repetitive, difficult work of finding the right introductions and the right research so your sales team can make authentic connections to accounts and start moving deals faster. Nudge turbocharges your team's performance by giving them a way to access any account on their list by automatically finding the strongest connection between their network and a target account. It also pulls from over 80,000 different public data sources to provide insights that can spark a conversation with a prospect. Your team can be first to see game-changing news that enables them to share an interesting point of view, further strengthening relationships.
Bonus Tool 11. INK
Now more than ever, enterprise and SMB are investing heavily in content marketing because one well-optimized article has the potential to drive web traffic, engagement, and conversion– even long after it's published. Over four million blog posts are written every day but 91% of content gets zero traffic from Google. INK is an AI-enabled text editor that helps improve the quality and rankability of web content. As you write, INK's AI researches your competition, analyzes their content, and provides tailored suggestions to improve your content unlike rules-based solutions.
Its clean, distraction-free interface works almost like a game. Since relevancy is one of the most important ranking factors, INK provides a Relevancy Score on a scale from 0% to 100% that changes as you tackle each suggestion for improvement. The INK editor helps streamline content creation with one tool rather than relying on many. Use INK to improve grammar, spelling, readability, ranking potential, craft metadata and more. Also, the INK WordPress plugin helps simplify publishing.
Getting your AI tools right from the start can help do more than streamline processes and make sense of large data sets. But that doesn't mean the more tools the better.
Carefully pick and choose the AI tools that target the unique needs of your business, whether you're looking for a more personalized way to communicate with prospects, or to create laser-focused forecasting reports. Then gather feedback from your team and offer regular training to ensure everyone is maximizing AI tools to their advantage.
At the end of the day, it still takes a human element to assess whether or not your sales AI tools are the right fit for your business.
Bonus Tool 12. TimeCamp
TimeCamp may not exactly be an AI tool but it's a great automation software. It's an innovative time tracking software (some people also call it a timesheet app) that helps to boost productivity and optimize administrative processes. Its automatic features eliminate the need for performing small and repetitive administrative tasks.
TimeCamp works silently in the background and tracks time while you can focus on important sales processes. It generated detailed and accurate reports and timesheets so you and your team can save time and money. The app is easily accessible from every place with desktop and mobile apps that sync across all devices.
Are you using any AI tools that have improved your sales? Share your tips in the comments below:
ADD_THIS_TEXT