I can help you get featured in influential publications
Norbert finds contact details of the people running the publications most relevant to you so you can get headlines where it matters most.
They trust me
We've been using VoilaNorbert for a while now at Salesflare and I'm impressed with both the usability of the product and quality of the leads. If you want to easily find and verify email addresses or get your data enriched, this is the right tool.

Jeroen Corthout
Co-Founder & CEO of Salesflare
This is a must-have tool for anyone that's looking to do email outreach and campaigns that involve personalization, customization or segmentation. Big fan!

Jim Huffman
Co-Founder & CEO of GrowthHit
The best thing about Norbert is how accurate it is. Return rates are well above what I was used to from other tools and the emails don't bounce either. I imagine this is due to the fact that they also have a strong email verification engine running in the back which is also available as a separate service.

Jelle Van De Vliet
Growth Hacker at The Growth Revolution
I use the Norbert Chrome Extension for finding email addresses when doing link building. Being able to do it all within Chrome without leaving the site is super helpful. It's one of the quickest and one of the most accurate at uncovering email addresses.

Vincent Nero
Content Marketer at Siege Media
Accuracy and precision: I trust Norbert 100%. I have been doing cold mail outreaching for my company's in-house products for a while now. Norbert always helps me out when I'm blocked and eases my work effectively than any other apps I have ever used.

Aksa Victoria
Growth Hacker & Content Marketer at Sygul Technologies
Voila Norbert is great for getting the email addresses you need. It's also easy to use: you just type in the name, last name, domain and get the email address in return. We're using it for lead generation, retrieving contact information of marketing leaders, as well as advertising decision makers.

Lara Zakarian
Sales & Partnerships Manager at SitePoint and SnapMunk
With Enrich, Norbert has become the default go-to solution for email outreach. I absolutely love the pay-as-you-go pricing model.

Bill Stathopoulos
Growth Strategist at GrowthRocks
I already was a VoilaNorbert user, but the addition of Enrich just made the product so much better. This is a huge time saver for those that are doing outbound prospecting.

Benji Hyam
Co-Founder of Grow&Convert
Fantastic product. Easy to use, providing instant value. Great for retention, learning more about our customers as well as helping out with conversion from trial to paid users.

Michal Sadowski
Co-Founder & CEO of Brand24
It's super valuable to have this information for nurturing and to figure out who downloads our content.

Patrick Whatman
Content Marketer at Mention
PROSPECTING
No publication is off-limits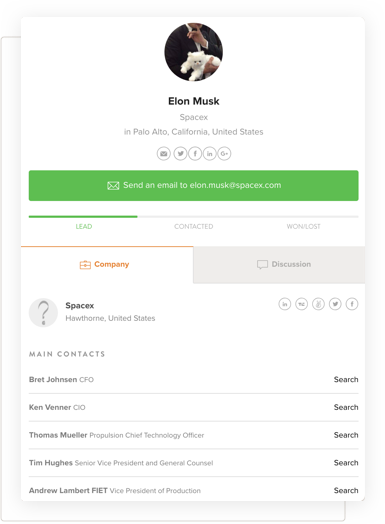 Thanks to a vast database of B2B contacts and companies, your next press hit is only a couple of clicks away. If journalists have an email address, Norbert will find them for you.
CHROME EXTENSION
With Norbert's browser plugin for Chrome, you have access to his database at all time, wherever you are searching for relevant publications.
ENRICHED WITH CONTEXTUAL DATA
Norbert goes beyond email addresses to give you everything you need to start building meaningful relations.
Job Role
Company
Location
Social Media Profiles
Find 50 Journalists for free
Verified Emails
Norbert makes sure you only reach real journalists
With 30% of people changing email addresses as much as once a year, email deliverability has become a real obstacle to build relations at scale. Norbert has advanced email verification mechanisms built-in so you only get data that is accurate and up-to-date.
Already have a list of journalists?
Run it through Norbert Verify to reduce bounces to a minimum and avoid bounces that hurt your Sender Score and IP Authority.
Verify my Email List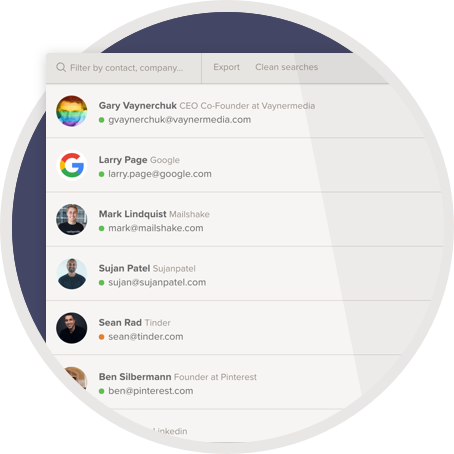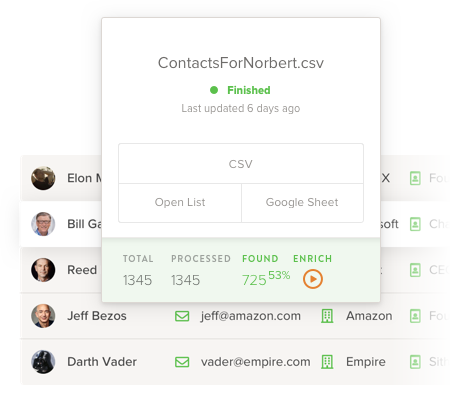 DATA ENRICHMENT
Contextual data means you spend more time talking to journalists and less time chasing them
An email address is just one part of the equation. Norbert adds job roles, companies, locations and social media profiles so you can craft the right message at the right time in the right place.
Already have a list of journalists?
Run it through Norbert Enrich to get the whole picture so you can reach out wherever it's most relevant.
ENRICH MY EMAIL LIST
Connect Norbert to Apps you rely on
Prospecting, verification and enrichment superpowers for the tools you use every day.
And automate using our APIs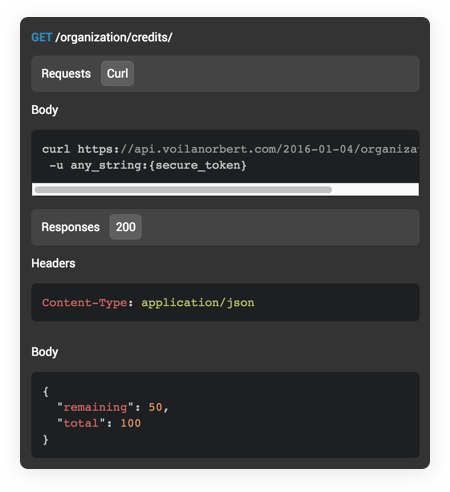 Realtime email superpowers to use within your websites and applications. Works with PHP, Python, Ruby and .Net
View Docs