Brands are forever seeking ways to generate interest and build awareness. They're constantly competing with each other to target different niches. The digital world is filled with rivalry. Many audiences overlap. As a result, it can be challenging for a company to carve out its place.
Customers purchase from and support specific companies for a variety of reasons. They may appreciate simple interactions with your intelligent virtual agents. Perhaps they stumble upon your products and simply liked the look of them.
To generate new customers in the short term, a company needs to produce content that outshines its competition. After gaining this initial interest, however, it then needs to focus on audience development.
In this post, we'll outline everything you need to know to help you with this.
What is audience development?
Audience development refers to techniques and strategies aimed at building a community. By creating an audience, a company can increase visibility and generate public interest.
As a result, it will acquire new customers and improve its sales prospects. For example, it might try experimenting with email subject lines that get results. Upon gaining new customers, the company can focus on relationship building and customer loyalty.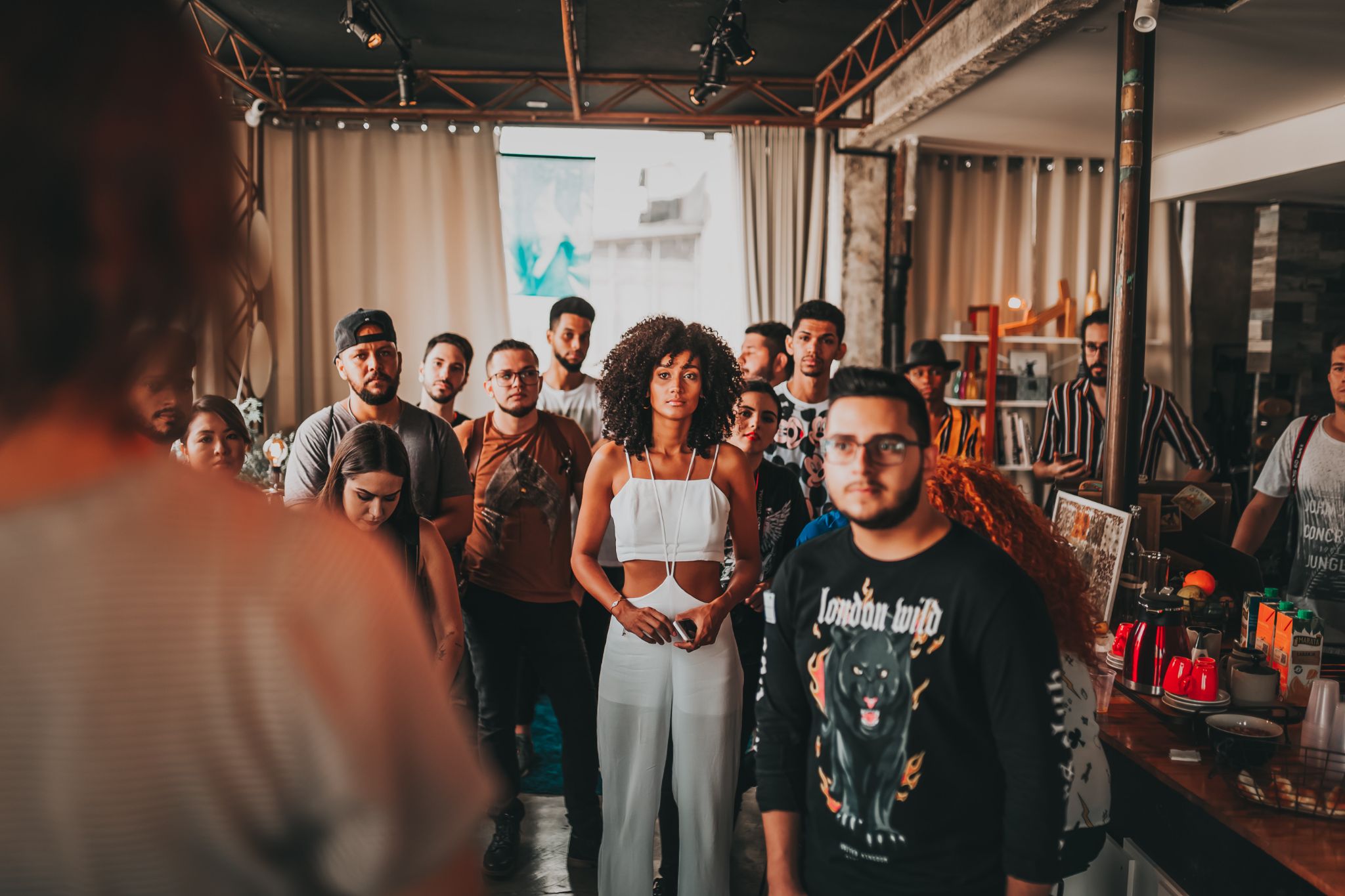 Build an audience and create meaningful relationships. You can even use community building platforms to build engaging communities.
Here are five things you should know when engaging in audience development.
1. What does your brand represent?
Branding is a powerful way to relate to people and customers. It creates a company identity and highlights your values and story. It also provides an idea of what customers can expect when engaging with your business.
Branding allows your company to drive its uniqueness home. You must calibrate your brand voice for SEO to enable customers to distinguish and find your brand among the many others out there.
Some brands might partner with others. In these cases, it's valuable to understand brand association and why it's relevant. Customers and prospects learn to associate brands with specific things. These associations influence how the public receives you. Any brand you partner with should reinforce these positive connotations.
An individual can network to expand their personal brand. Similarly, a company can gain sponsors and endorsements through networking. Customers want to make a suitable investment, so make use of brand association to build your network. Customers will trust you more if they trust those you partner and work with.
2. Who is your target audience?
Identifying your audience is a significant step in audience development. The rest of your strategy will fall apart without the right direction. So, who's in your target audience? What do they want? What do they need in the short and long term? Customers want to build relationships with brands. That's why they seek a personalized customer experience.
Conduct research to uncover your target audience. This will make it easier to discover their goals and needs. There are several ways to do your homework. You could talk to your call center customer service representative to find answers. Equally, you could use analytics software to uncover details about the people buying your products.
Using analytics, you can create buyer personas to identify your ideal customers. Segmenting them into lists can be valuable. Creating personas and segmenting email lists will make it easier to develop a content targeting strategy and identify suitable value propositions.
Make use of a search tool. You can check what the visitors do on your website including their trending searches, searches without results and lost opportunities. It also shows you the number of conversions and unique visitors.
3. What content is relevant to your audience?
Now you know who your target audience is, it's time to act on that information. As many companies are digital, they can take advantage of SaaS marketing strategies. This allows you to curate relevant content that solves the concerns of your target audience and assists them in achieving their short and long-term goals.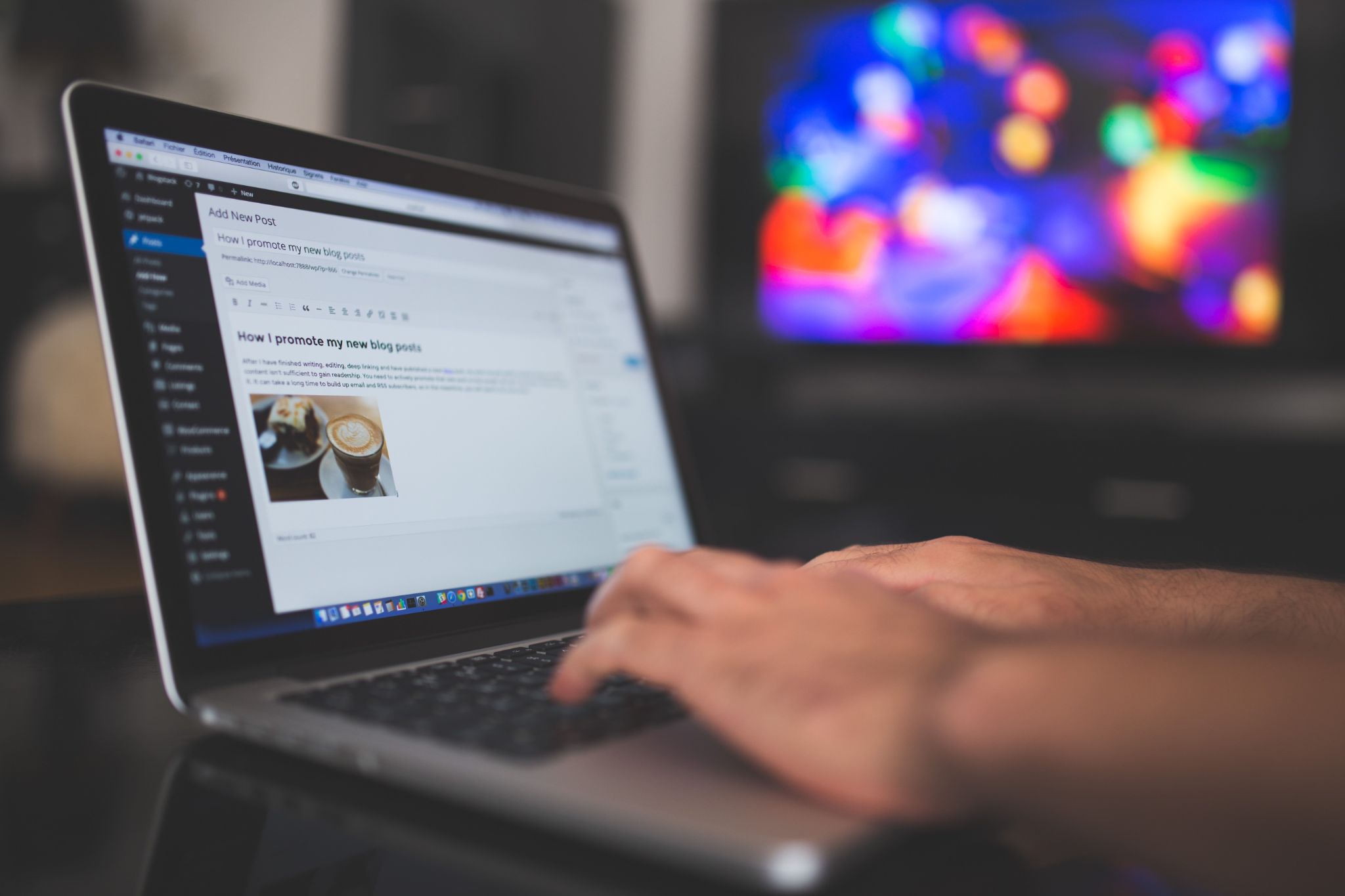 Create content for a blog or other channels.
At this stage, a company should generate as much high-value content as possible. You can use file organization tools to catalog content materials. With these, you can create valuable copy that addresses customer needs. You need to consider what content users will engage with to ensure successful audience development.
Use your buyer personas and list segments to target content. Prioritize providing content in the locations your customers expect. Personalize this so they only receive the information they want. In particular, cover topics that customers tend to query.
You'll want to build an efficient content creation process that includes visual content like videos and infographics. This will ensure the information you disseminate is easily digestible and effective.
4. What audience development channels will you use?
Audience development prioritizes relationship building with prospects and customers. To achieve this, a company must select the best channels for engagement. Your choices are abundant when creating digital content. For example, you could use a blog, social media channels, and/or email marketing.
Each audience development channel is different. Your goals with a blog will differ from those on Pinterest. Companies at the beginning of their audience development strategy should focus on a few specific areas. It can be challenging to juggle multiple content targets for various channels, so prioritize email and two others to build connections with your audience.
Establish an audience that engages with your content. Revamp your email newsletter and offer your customers value. A creative company may prioritize Pinterest and Instagram. Another business may use blog posts and Facebook. Use your customer data to identify the best audience development channels for you.
5. How will you measure results?
At this point, a company needs to know if its audience development strategy is working. It should use several KPIs and metrics to paint a holistic picture. You can assess performance by looking at engagement data. Analytics software, digital marketing, and social media marketing tools can all provide information.
You can gauge audience development performance based on:
Click-through-rates
Exit rates
Shares and forwarding
Content reach
It's challenging to hit the mark every time but, by assessing your data and analytics, you can increase the chances of successful content. Consider how engaged your customers are, and review content that receives the highest amount of traction. Assess your content against metrics to identify what your audience wants.
A company must measure and analyzes its results. You can avoid working through trial and error by using data. With free meeting software, you can even bring team members together to brainstorm this. Then, take the same steps to identify and produce your next batch of content.
Audience development strategies
There are several different audience development strategies you might want to consider. Here are three examples of popular methods your company can try.
1. Social community building
Audience development enables a company or individuals to build a community that shares similar goals, values, and interests. There are several prominent social media platforms, like Facebook, YouTube, and LinkedIn, that can help with this. If you're thinking about building a community on YouTube, drafting a YouTube marketing strategy would be a great first step to make.
While it's challenging to stay relevant for extended periods, people and companies can maintain interest in their specific pockets of the web for longer.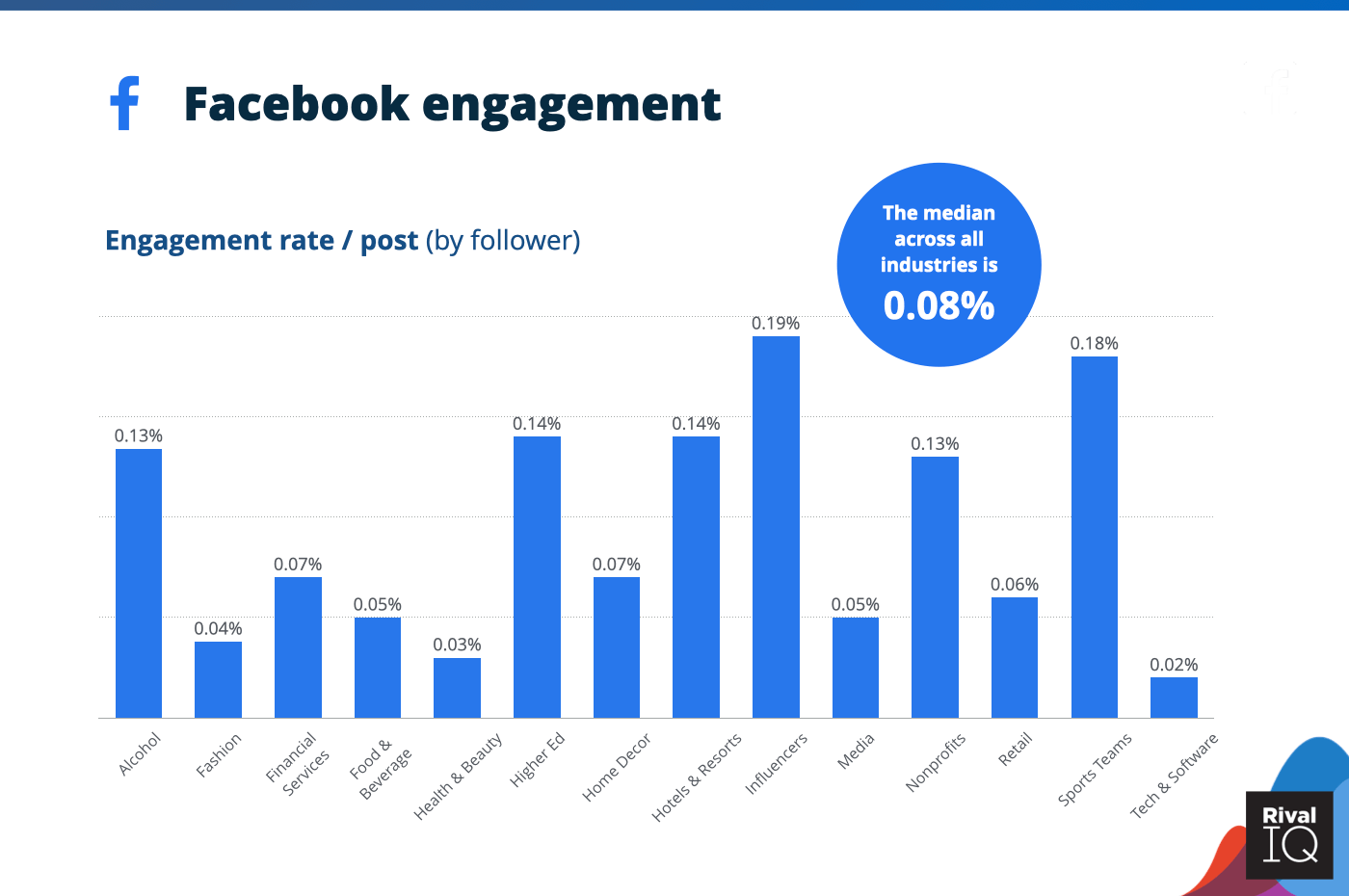 Specific industries see higher engagement rates on Facebook.
In this way, a company or organization can find users creating content on its behalf, such as product reviews recommending them. Through groups and pages, it can communicate directly with individual members of its target audience to foster a sense of community.
It's easier to collect feedback on products like your virtual telephone service via these channels. Users can find like-minded individuals to discuss products, and you can engage with this feedback to achieve greater audience development.
2. Collaboration and outreach
Through collaboration and outreach, a company can expand its reach. Consider networking with different companies, organizations, and social media influencers. This way, your company can open the door to other audiences.
People might endorse your work and products after using them and finding themselves impressed. Your community may even submit organic reviews on various platforms, especially if you send free samples or promotional products to the right people.
As a company, brainstorm and produce high-quality content by bringing teams together. Internal teams can share data and information on your customers. That information will inspire suitable targeted content.
You can also collaborate with external groups. For example, social media influencers and their audiences may have similar interests to your company. So, do not sleep on social media but see it as a place to collaborate and make valuable contacts.
3. Loyalty programs
Loyalty programs are a great way to engage a customer. Have you noticed how your favorite coffee shop gives you a freebie after 10 drinks? This makes customers feel rewarded for their support. A brand can make its audience feel good when it gives back. Many social media influencers build communities by offering rewards.
Online contests, raffles, and giveaways encourage customers to engage on social media. This not only gives customers a chance to win something but adds value to your community. On YouTube, for example, influencers will ask for specific engagement and raffle various prizes as a reward.
Improving audience development
Focus on audience development to provide additional value to customers. Look at your brand and emphasize content that gets your story across. Identify your target audience and curate content tailored for them. Select the correct audience development channels to disseminate this and assess and evaluate audience engagement metrics.
Audience development enables your company to build better relationships with your customers. In an age where the customer experience is vital, you can't afford to neglect it. Through it, you can provide consistently positive experiences and encourage loyalty and engagement.
Bio:
Pohan Lin – Senior Global Web Marketing Manager – RingCentral US
Pohan Lin is the Senior Global Web Marketing Manager at RingCentral, a global UCaaS, call center services, and video conferencing solutions provider. He has over 18 years of varied experience in web marketing, online SaaS business, and eCommerce growth. Pohan has a passion for innovation and communicating the impact that technology has on marketing. He has written for BigCommerce