Social media marketing is essential for your business at all stages. From brand awareness to generating more leads and scoring conversions. You can reach your potential customers through social media.
Social media management is a time-consuming activity. It involves content management tools, designing creatives and tracking analytics.
Why do you need Social Media Management Tools?
There is a wide range of tools available for Social media management. But, there are few key features that top social media tools should have.
Saves the time:
The quality of results is important while choosing social media tools. Automation with management tools will save you time to work on the other things.
However, You shouldn't compromise on the quality while looking for quick ways.
User Friendly / Easy to use
Social media tools can only save you time if they are user-friendly. The best tools come with complete documentation and ease of use.
It is important, so you can find a timely solution to your challenges. These tools empower your team to complete tasks irrespective of their expertise.
Affordable
Social media management is not a one-time thing. The management tools should be gauged on its price.
The quality, features and price of the tool should be in comparison to your social media goals. Most of the tools offer free trial versions, so you can test before purchasing for better results.
Increases Brand Awareness
Social media is a great way to increase online presence. A convincing social media marketing proposal helps businesses generate more revenue by increasing their online presence on Facebook, Twitter, Instagram etc.
The social media tools give you the data and insights for brand awareness strategy. From content curation to scheduling, these tools should enhance your brand awareness. The new social mapping app is a great way to increase brand awareness. The tool makes it possible for customers, friends and family members of your business all over the world identify with what you offer in order to help them find their next purchase or visit.
Keeps you organized
Good social media tools will keep your strategy in place by keeping you organized. These tools give you a holistic view of schedules, content and analytics. This is essential for efficient decision-making as well as choosing a good sequence for your content schedule and when it is the best time to post on your social media channels. Things can get hectic for a company that's very focused on content creation between email marketing, webinars, seminars, content creation, social media, live streaming, and more.
How to choose a Social Media Management Tool?
Your social media management requirements will be different from other businesses. So, you need to set criteria for evaluation while choosing the right tool for you. You can only choose the right social media tool when you are clear about your brand's goal.
We have listed some features which can help you make an informed decision.
Number of platforms supported
If you manage many accounts then you must check the number of accounts the tools can help you manage.
Updates frequency
Do your homework to see how the frequency of the tool updates. These regular updates for any tool are essential for security, stability and optimization. These updates fix security holes and also enhance the user experience.
Optimization features
The optimization features will help you increase brand awareness. It will help build a connection with your customers. Therefore, to grow your business it is best to Invest in Social media, link and content optimization tools.
Monitoring features
Some of you might have to manage many channels for different products or brands. In that case, it is important to test the tool on its ability to manage and monitor many accounts. The monitoring features might also include strategy URL, Hashtags and industry-specific term tracking.
Analytics and Insights
Analytics and insights features will help you understand the performance of your content. The insights about the audiences & behaviour will improve the strategy for the future.
Platform Flexibility
The platform's flexibility is important for efficiency and to achieve your goals. Different users, accounts and brands might have different requirements. So, it is important to check if it caters for your needs and requirements.
Integration with 3rd party tools
3rd party integrations are important for seamless communication between different channels. It provides a seamless user experience with greater efficiency. The tool's ability to integrate other apps will bring the most out of your social media efforts.
Customer Service
Good customer service is vital for a timely response to your queries about the tool. Any tool with no or poor support is not worth investing in.
What Are Social Media Management Tools Worth Investing in 2022?
We have jotted down the top tools based on the criteria mentioned above. It includes price, unique value, description and product offering. Along with some social media marketing tools that will help you design and get more visitors to your social channels.
Mailshake
Content Studio
Replug
AgoraPulse
Instasize
Kick-Sta
Tweet Reach
Social Status
MailShake – Email Outreach tool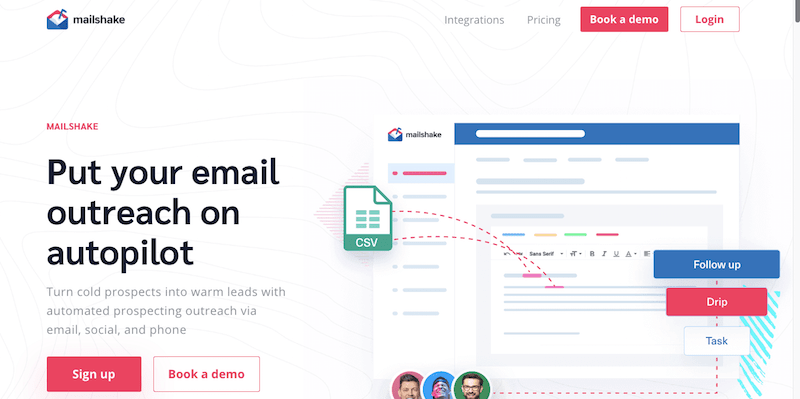 Unique Value:
Email outreach sequence with social media
Price:
$59 user/month, $99 user/month
Description:
Incorporate social media into your email outreach strategy. You can target your prospects with follow-up sequences. Lead tracking features will allow you to monitor the progress in the sales funnel.
Product offering:
Social Selling:
You can improve your lead generation with social selling. Social selling will target your potential customers. The email sequences will then nurture your leads.
Omni Channel Sales Sequence:
Omnichannel sales sequence allows you to automate the emails. You can set sales sequences for multiple channels. You can set sales sequences for social media.
Analytics:
The analytics shows you the open rates, click rates and replies to the emails. These insights help you to understand the performance of the sequence.
Content Studio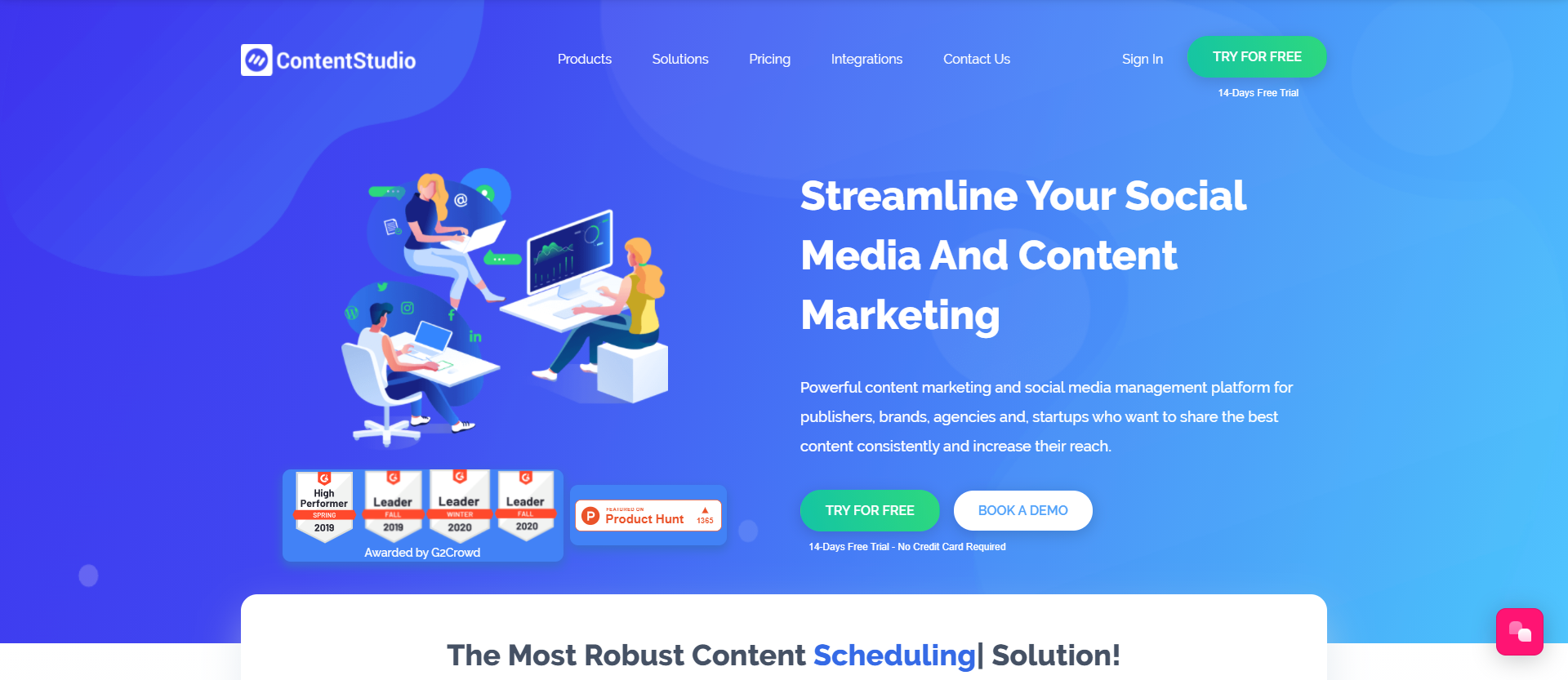 Unique Value:
AI-powered Content Marketing. All in one Social Media Management tool
Pricing:
$49/month, $99/month, $199/month, $299/month
Description:
Content Studio is an all one tool for social media management and content marketing. It provides complete control of creating and managing content for your channels. The AI-powered tool suggests personalized content from your industry and niche. Multichannel composer allows you to create hassle-free content. Planning, scheduling, analytics and unified monitoring gives you complete control.
Product offering:
Content Discovery:
The AI-powered content discovery tool will find and analyze the top-performing content. The influencers and insights from your industry will help you make informed decisions.
Publishing:
It has planning, collaboration and publishing features on social media channels. The team collaboration and calendar view features will streamline your process.
Insights & Analysis:
With customizable and Omnichannel reports, you can make informed business decisions. This will also help you to improve the front line content strategy.
Monitoring & Engagement:
The advanced filters allow you to track engagement. This will help you to stay updated about the conversations about your brand. It tracks all the conversations happening about your brand(s).
Replug – URL shortener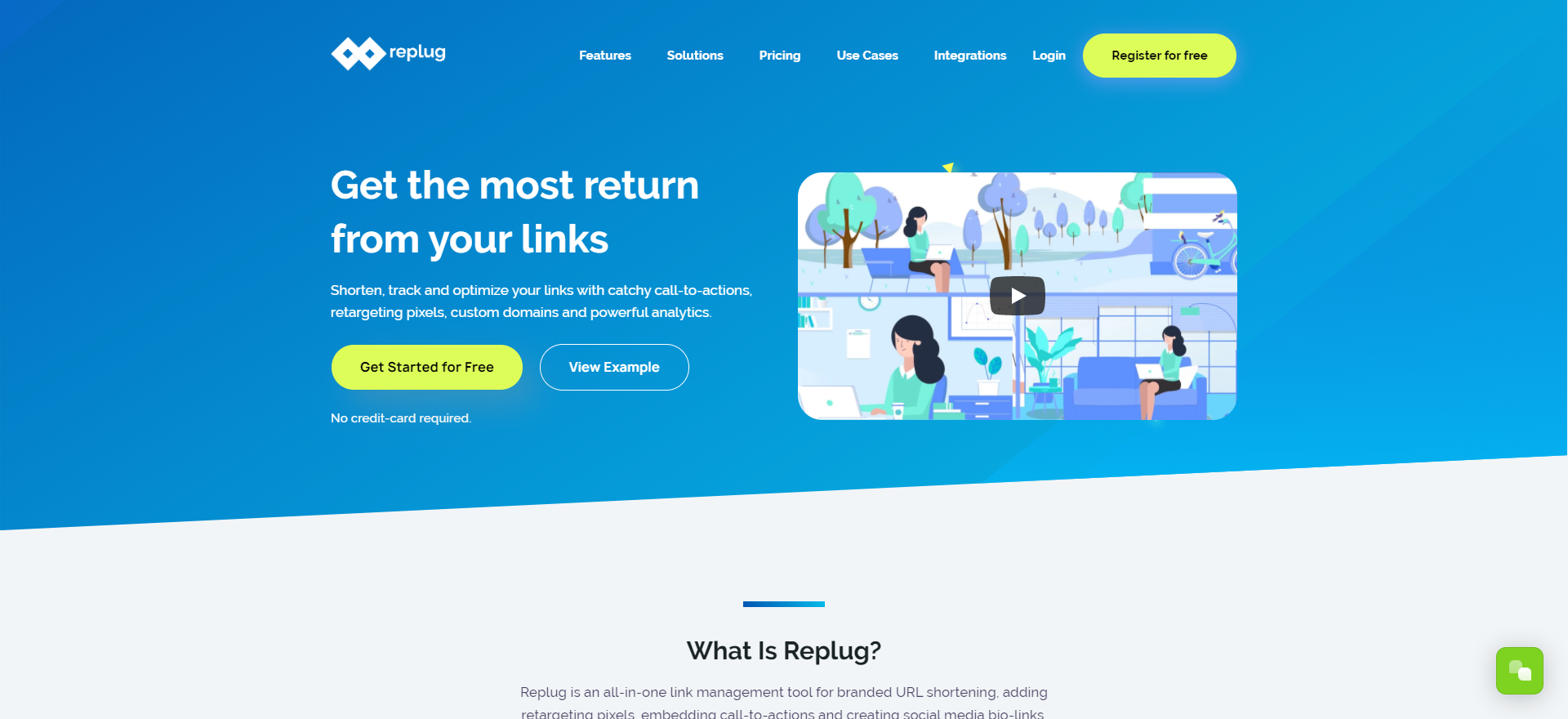 Unique Value:
Link Optimization for Social Media
Pricing:
$19/month, $49/month, $79/month
Description:
Link optimization is an aspect of social media that often flies under the radar and is important to track your customer's behaviour. UTM's parameters will track the click attribution and with click attribution, you can see the performance of your campaign. This is helpful for sending your social media audience to appropriate links, instead, of the homepage. This makes your ROI a lot easier.
Product offering:
Link shortening:
Creates branded, custom short URLs and Performance analytics (Insert Screenshot)
Retargeting pixels:
It will help you optimize your ad spending budget with re-targeting pixels. Show ads to people who have interacted with your content. Nurture and convert the potential lead in your sales funnel.
Social Media Bio links:
You can create a branded link for your social profiles. You can connect up to 5 social profiles. This will give you an info-packed branded link.
Agora Pulse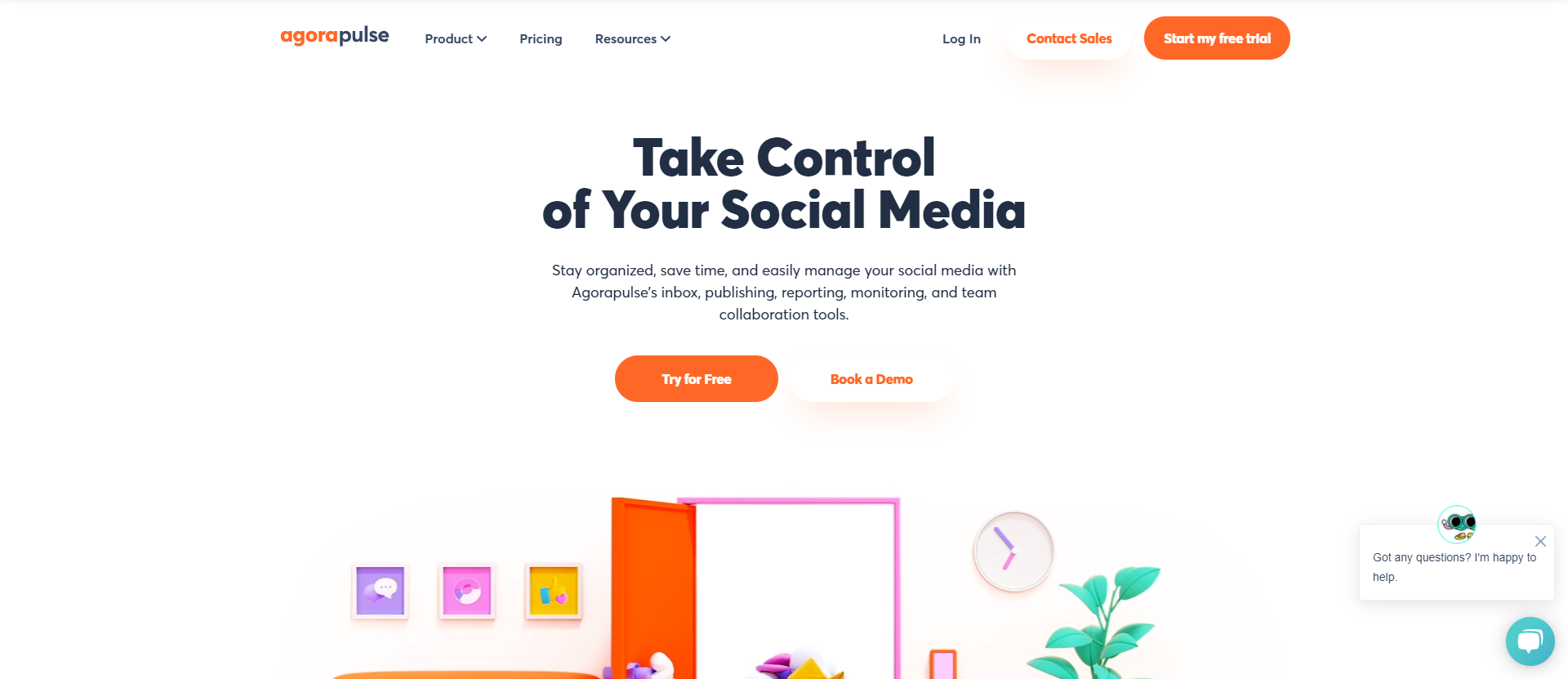 Unique Value:
Social Media Management
Price:
$79/month, $159/month
Description:
Agora Pulse optimize your content for each platform. It offers scheduling, in-depth analysis and reporting tools. The CRM database allows you to track and update the list of followers. This approach maximizes productivity.
Product offering:
Publishing:
The publishing feature allows you to optimize your content. The tool keeps project management easy for teams.
Monitoring:
It syncs the comments from the platforms, so you can respond to your customers faster. It monitors mentions, shout-outs, UGC from followers.
Reporting:
The in-depth insights and data will allow you to make informed decision-making.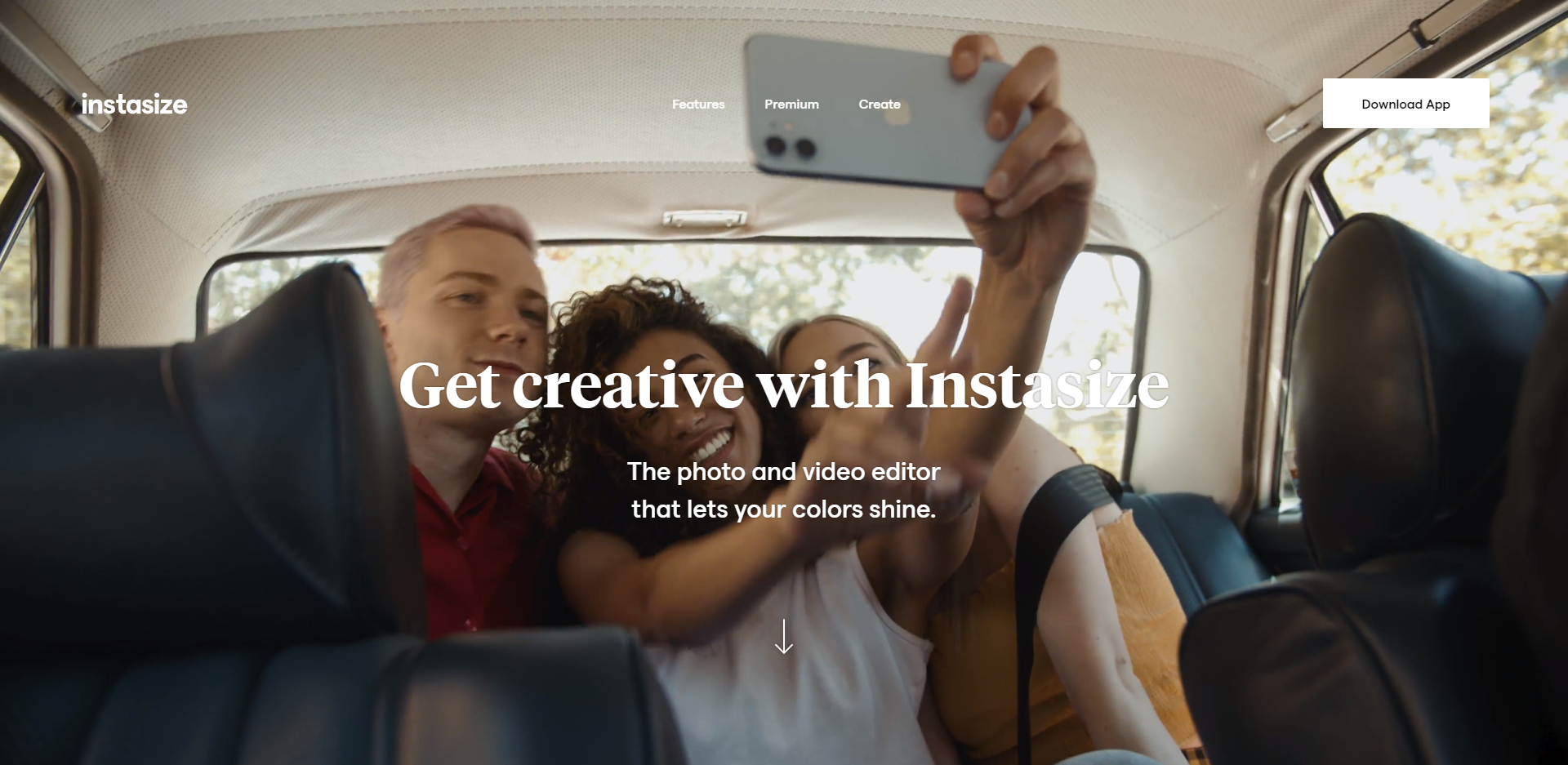 Unique Value:
Provides a complete experience of creative content creation for multiple platforms
Price:
Standard: Free
Premium: $4.99USD /month
Description:
Free editing and resizing tools are important to optimize your content for different platforms. Insta-size offers a variety of features for photo and video editing. It's worth checking out the best free video editing software  for comparisons.
Product Offering:
Apply filters and effects: You can add over 130 filters to your photos and videos. Layer photos and videos as you desire.
Light and colour control: Create aesthetic visuals by controlling light and colour with precision
Create engaging stories: Create captivating stories and reach the audience to unlock a number of advertising opportunities.
Access to millions of stock photos: Instasize partnered with Unsplash for their entire library of stock photos. Now you can use high-quality photos without looking like stock photos.
Kicksta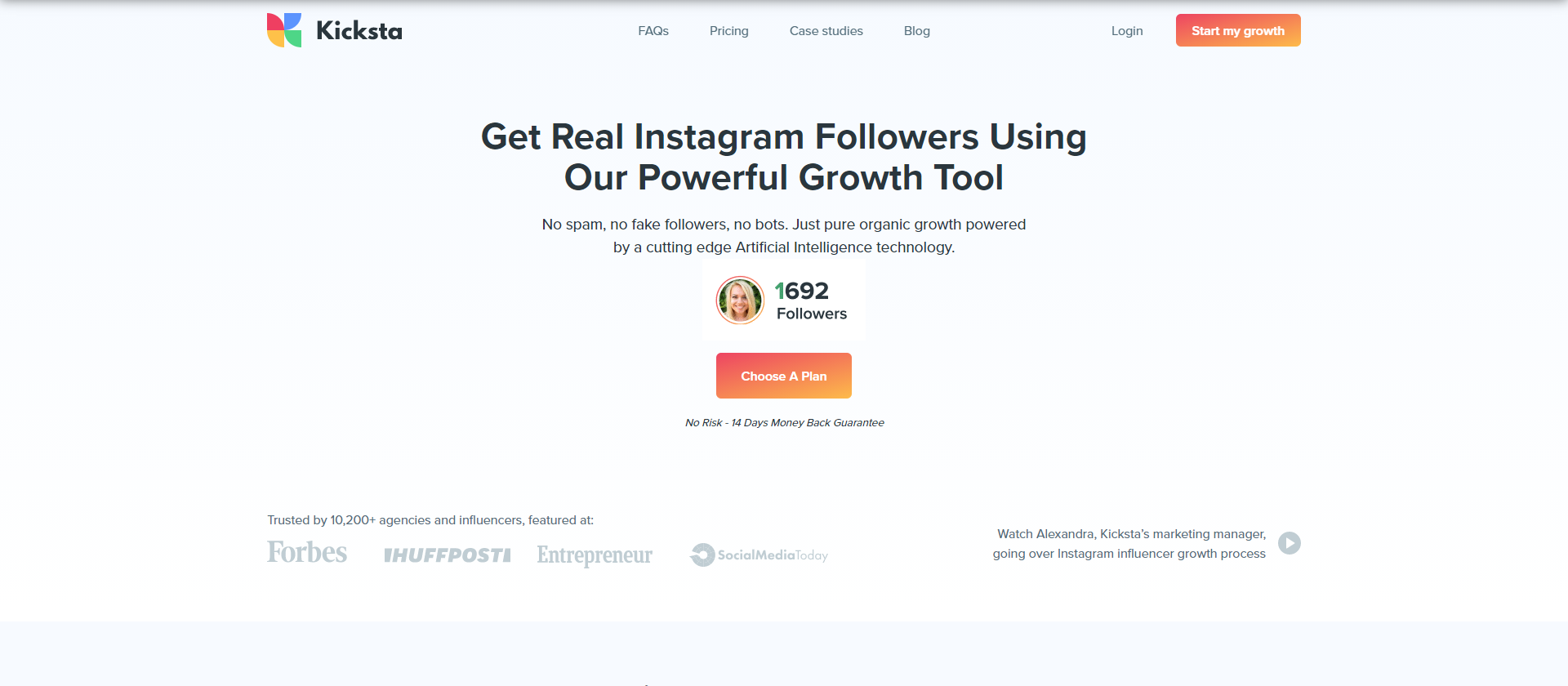 Unique Value:
Instagram Growth Monitoring
Price:
$49/month, $99/month, $218/month
Description:
Kick-Sta helps you track Instagram growth using Artificial intelligence. The growth service targets the accounts by liking 30,000 photos. These likes are from real profiles and not spam or a fake account. This will increase your brand awareness by increasing your following.
Product offering:
Organic Following:
It can get you real and authentic followers for organic reach. The organic following will help you with brand awareness.
Analytics:
The dashboard makes the progress tracking easy
Easy to Cancel:
You can cancel the service whenever you want with 14 days money-back guarantee
Tweet Reach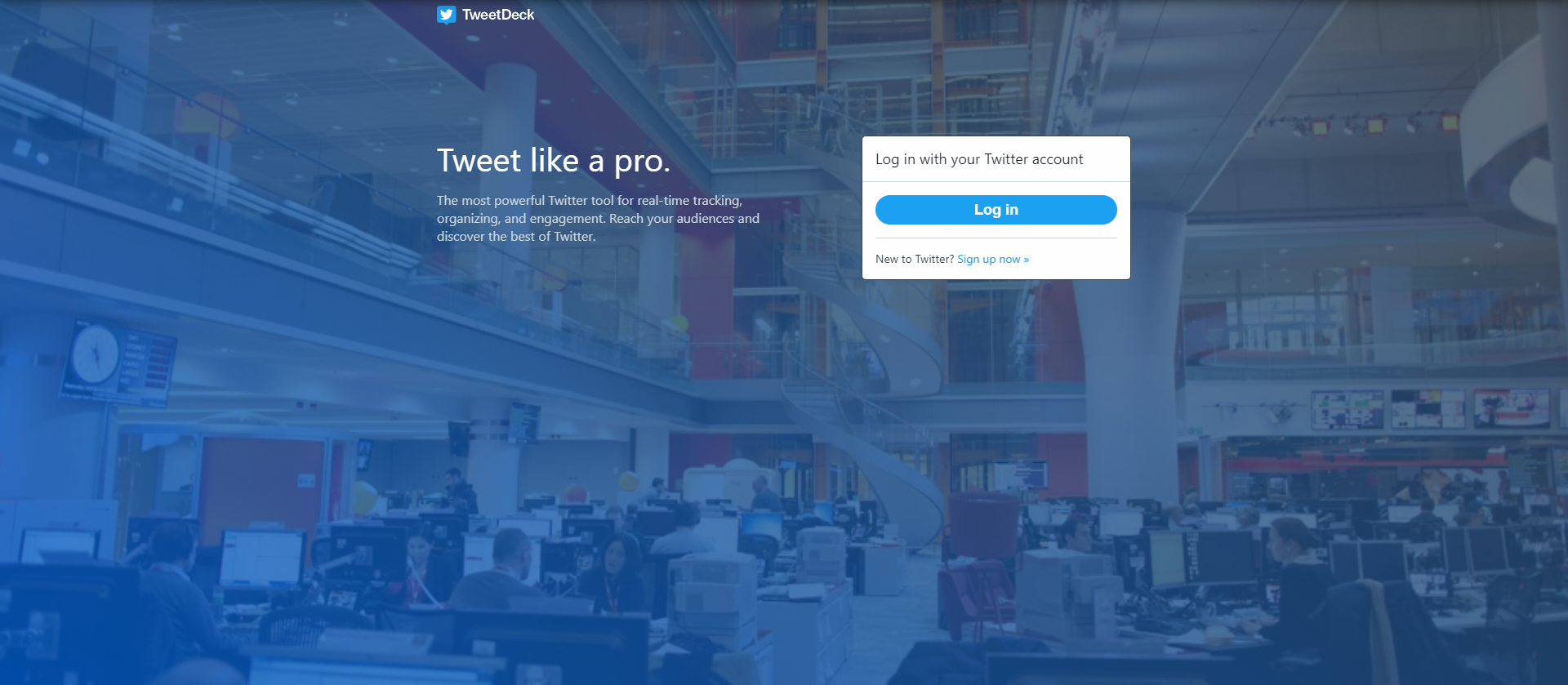 Price:
Free
Unique Feature:
Custom Twitter Experience
Description:
Tweet reach is a multi-feed interface. It allows you to have real-time tracking and engagement on Twitter. The dashboard allows you to manage many accounts from a single interface.
Product Offering:
Custom Twitter Experience:
It offers custom Twitter experiences with search and filter features. You can organize and build custom collections according to your goals.
Filters for searching:
You can create filters to track topics, events and hashtags in your niche. The refined search will get you more suitable content.
Manage many accounts:
You can track many accounts at the same time. , tweet and follow new versions from an AI-powered single interface.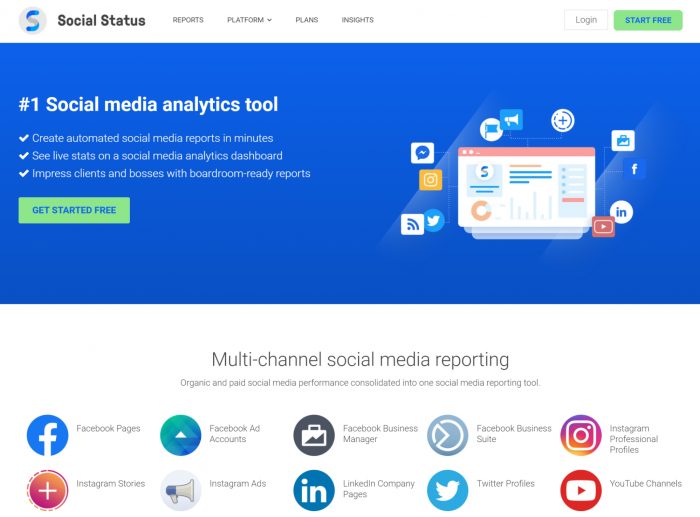 Unique Value:
Multi-channel analytics and reporting for social media
Price:
Free Plan, $29/month, $199/month, $399/month
Description:
Social Status is the leading social media analytics tool for all the main social media channels. Users can access live dashboards and export beautiful reports to PDF, PowerPoint and Google Slides. Reports can be completely customized and white-labelled.
Product offering:
Profile Analytics: track and report on all your business pages and profiles on Facebook, Instagram, YouTube, Twitter and LinkedIn
Ads Analytics: connect your Facebook ad accounts to track all your paid campaigns including Campaign/Ad Set/Ad breakdowns, ad creative and all your key metrics
Competitor Analytics: benchmark your pages and profiles against competitors and see how they compare. Identify top performing content among your competitor set
Influencer Analytics:
Track and report on your influencer marketing campaigns. Filter posts by hashtag or mention and access private metrics and in-depth demographics for the influencers who you work with (when they connect with you via Social Status)
Conclusion:
We are living in impulse-driven times. Artificial intelligence is driving technology innovation. It is no different when it comes to social media management tools. Every business has different requirements. These can be budgets and goals. So, business needs should dictate the type of social media management tool.
There are social media tools with a wide range of price points and hundreds of features. You should prioritize the tools on your customized parameters. It is best to choose tools that offer you all features in one.
Author Bio: Farwa is a Digital Marketer who specializes in Content marketing, Influencer marketing and SEO. She writes about what she experiences and loves to share her insights.