A confirmation email is a user-triggered transactional email. This means that it's sent to a user automatically when they perform an action like:
booking a ticket
updating their data
making a purchase
signing up for a webinar
changing their password
signing up for a newsletter
They are transactional because they notify the user about a transaction they had with you and tell them if it was successful.
What is the Purpose of a Confirmation Email?
There are four main goals of a confirmation email:
Upsell — this is the digital version of McDonald's, "Would you like to make this a meal?"
Acknowledge the user's action — this is like giving them an in-store receipt
Make customers feel important — this is when the manager asks you, "How was the food, sir?"
Build a relationship — this is the digital version of when a store employee welcomes you. For example, confirmation emails kick off a relationship when users sign up for your newsletter.
Unlike other marketing emails, users want confirmation emails.
This is because when you perform an action online, you want to know what you just did, what will happen as a result, and if the company acknowledged your action.
This is exactly why you should always send confirmation emails to customers.
Not doing so will leave them confused (and even anxious if they just made a purchase). It will also portray your customer service as lazy, and leave a bad impression.
Benefits of Confirmation Emails
Because users expect them, confirmation emails have click-through rates of up to 20% according to Experian. This is five times the rate of cold emails sent in bulk and is exactly why you should ace confirmation emails (more on that later).
Plus, email clients know that users would like to receive confirmation emails.
So they usually don't end up in the spam or promotions folders. This makes confirmation emails one of the most impactful types of emails out there.
Confirmation emails also allow for easier individualization.
If there's one thing that can make your email campaigns super successful, it's this.
Unlike personalization, individualization is harder to use in email campaigns. But with confirmation emails, you know exactly where a user is in their lifecycle because all the data is available to you.
Plus, confirmation emails are also generated when users update their data. This includes name, email address, or preferences. And it lets you update your individualization elements too.
Knowing where a user is in their lifecycle lets you individualize the marketing aspect of your emails, making them a lot more effective.
For example, the email confirmation for a newsletter sign-up will be different from the email for purchase. The former will be warm and subtle to build a relationship. The latter should also be warm but with the goal of upselling.
Types of Confirmation Emails
Order Confirmation Emails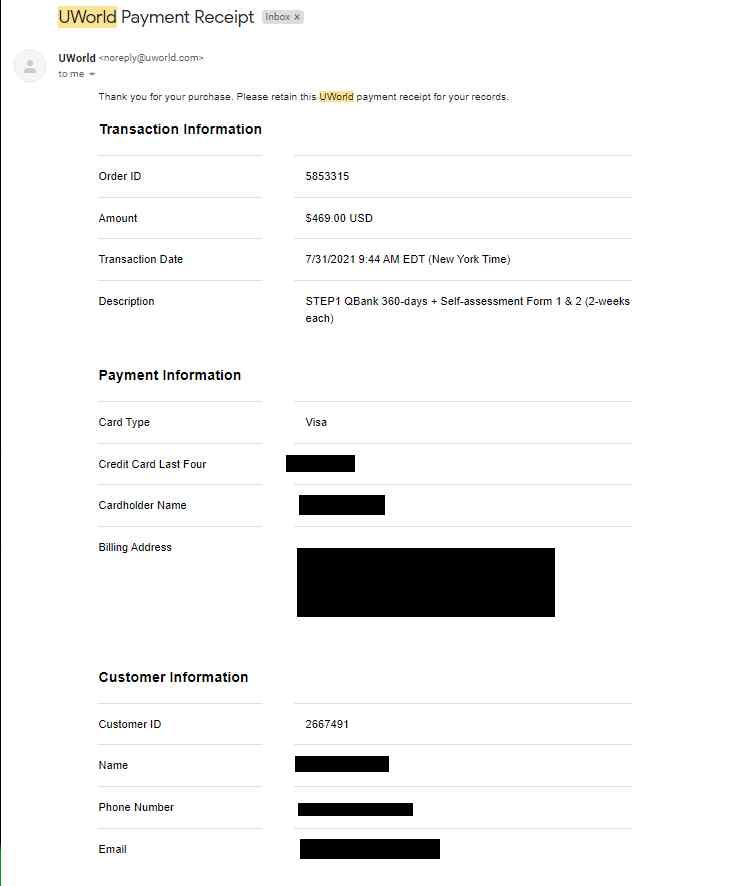 Order confirmation emails are sent after a user places an online order to confirm the order. They typically also contain order details such as:
quantity
cost breakdown
what was purchased
delivery information — how long it should take for the order to reach the customer
Order confirmation emails are also an excellent opportunity to upsell.
You can mention what other products are frequently purchased with what your customer ordered. Or you can recommend more products based on their browsing history. These emails are necessary because they serve to reduce post-order anxiety.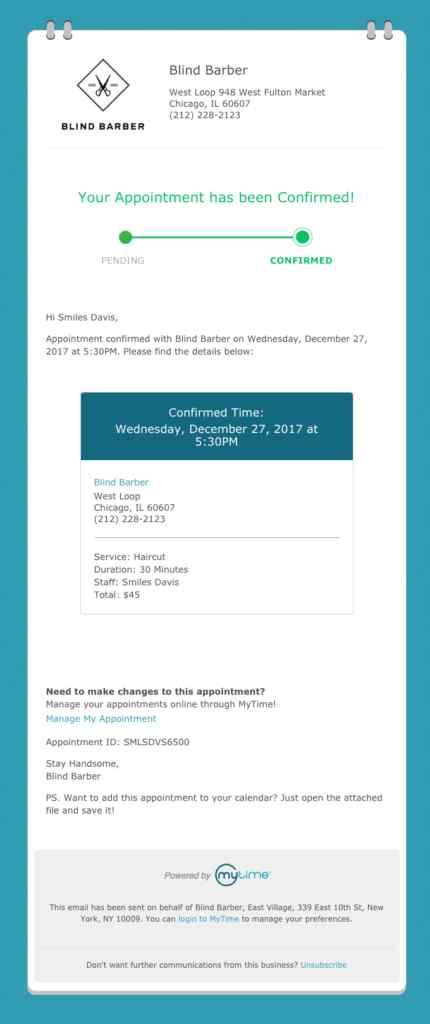 Booking Confirmation Emails
Booking confirmation emails are sent after users book a hotel room, flight, tour, restaurant, or appointment. They start with an expression of gratitude and provide information about the booking. The goal of a booking confirmation email is to make a user's life as easy as possible. They usually include:
What has been booked
The contact information of the company
Buttons to save the confirmation email to phone or print it out
Instructions about what to do if a user wants to change booking details
Directions to the location (in case it's a hotel, restaurant, or a physical appointment)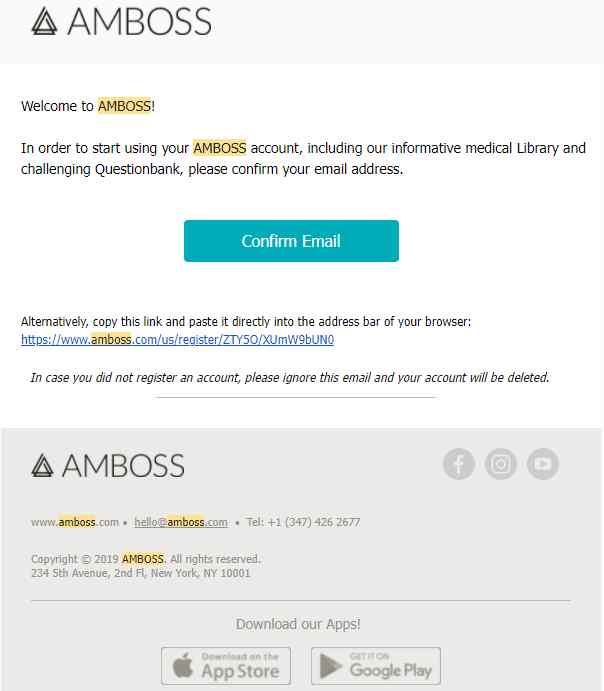 Registration Confirmation Emails
Registration confirmation emails are sent after a user signs up on your website (or product). It's like a welcome email, but you ask the user to confirm their email address and set their expectations for future communication.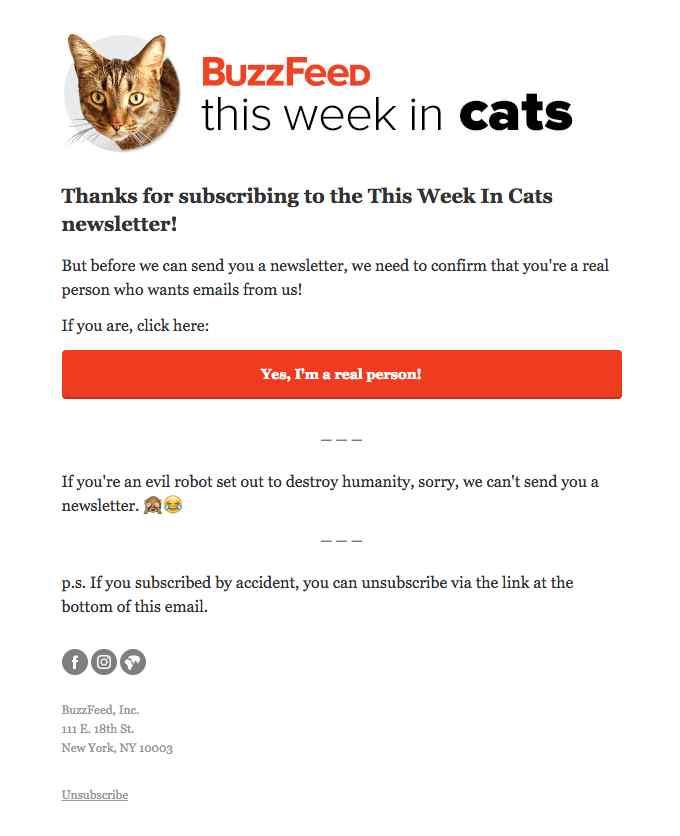 Newsletter Subscription Confirmation Emails
Newsletter subscription confirmation emails are sent after a user signs up for it.
Since they are the first message you send someone, you should keep them short, engaging, and fun. They are usually part of a double opt-in process that makes sure the user is ok with receiving your emails.
Email Confirmation Tips & Best Practices
Now that you know what a confirmation email is, it's time to write one. Here are some things to keep in mind when writing a confirmation email.
Use a skilled copywriter. Confirmation emails are the first impression users get, so they should be well-written. If you can write well, that's great. But if you can't, make sure to hire a copywriter to do the job for you.
Keep in mind that clear emails outperform fancy emails. This is true for everything between the subject line and CTA. Here are 5 tips for writing clear emails.
Keep it short. Remember, confirmation emails are NOT marketing emails. Even though they are used for upselling, the main goal of a confirmation email is to inform the user. And you don't need a lot of words for that.
Begin by setting expectations. According to Litmus, 67% of users unsubscribe to emails because they are sent too often. So your confirmation emails should make changing email frequency and other preferences easy.
Keep it mobile-friendly. Many people shop, make bookings and subscribe to newsletters on their phones. So they also expect to see confirmation emails on their phone. Make sure to design your emails using mobile device-friendly templates.
Don't forget to include a CTA. Confirmation emails should be kept short. But that doesn't mean you can't upsell. Consider upselling via visual-heavy emails so you can keep them short.
Don't stick to one email. You might not know this, but you can set up confirmation email sequences. You can send a simple confirmation email first and then follow up with another and ask for feedback or share more information about the product.