Formstack
To integrate Voila Norbert Verify with Formstack click on the Add to Formstack button in the Integrations section.

After you click the Add to Formstack, you will be prompted for your Formstack API token. Authorize VoilaNorbert and the integration process will be completed.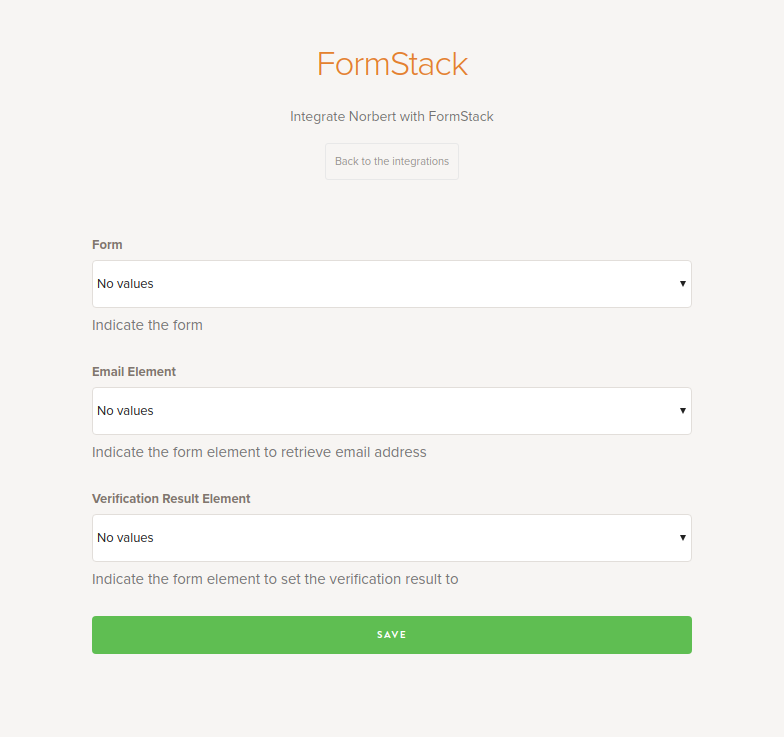 You can disable the integration to Formstack at anytime by disabling Formstack Integrations on the integrations page.

You can cancel the integration on your Formstack account by using the Configure Formstack green switch as shown above on the in-app Integrations page of VoilaNorbert.