Hubspot
To integrate VoilaNorbert with Hubspot click on the Connect to Hubspot box in the Integrations section.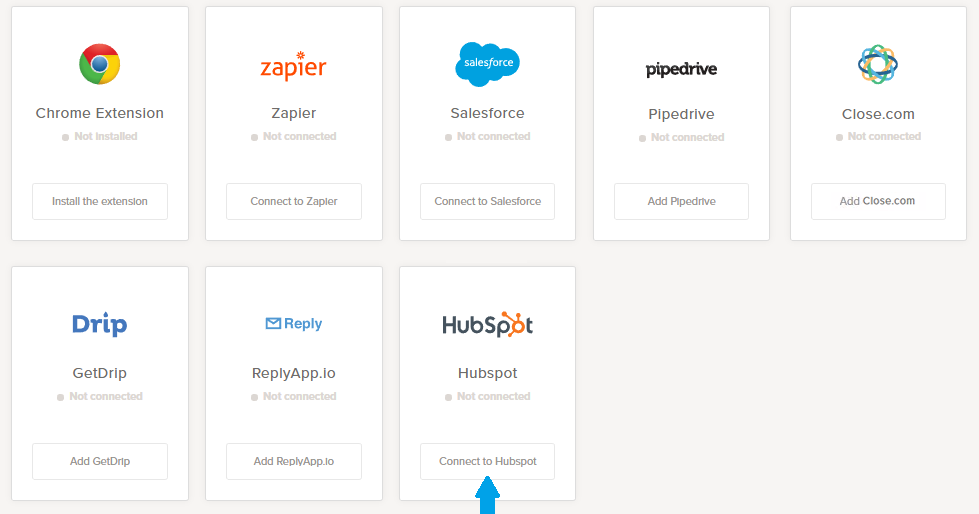 After you click the Connect to Hubspot button you will be prompted for your Hubspot credentials. Authorize VoilaNorbert and the integration process will be completed.
The integration helps you sync contacts found in VoilaNorbert with your Hubspot account. With the Hubspot integration activated when you find a contact at VoilaNorbert it will be added to contact list of your Hubspot account.
You can disable the integration not to sync contacts to Hubspot at anytime by disabling the Hubspot Integrations on the integrations page.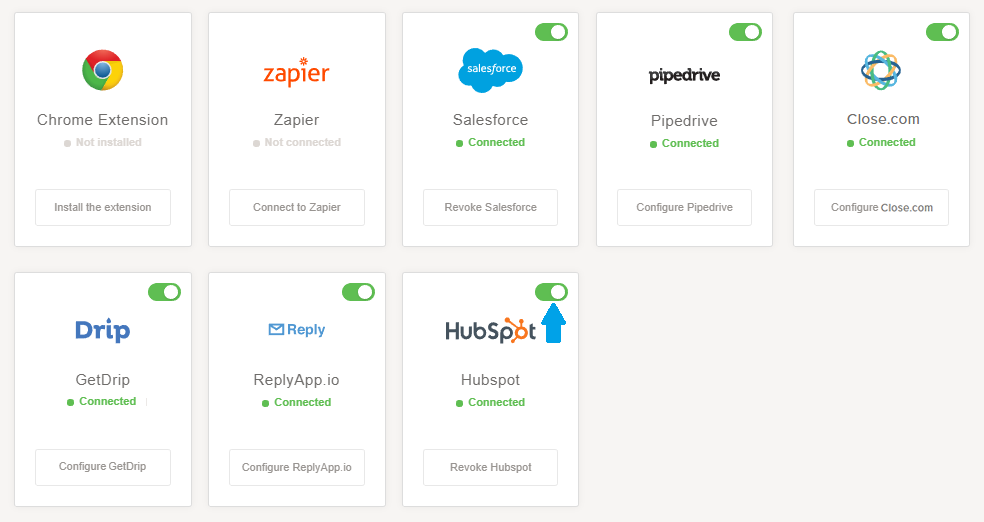 You can cancel the integration on your Hubspot account by using green Revoke Hubspot switch on integration page of VoilaNorbert