Did you know the average email open rate is only about 21%?
If you want to increase your rate to above-average numbers, consider writing emails with AI.
As long as you use the right AI tools, you can get help with everything from writing to data analysis. So give tools like Jarvis and Grammarly a try. That way, you can increase the success of your email marketing campaigns and your overall marketing efficiency.
What Is Writing with AI?
Writing with AI involves using one of a number of artificial intelligence (AI) tools. Some tools that help you write include Jarvis, Frase, and Rytr.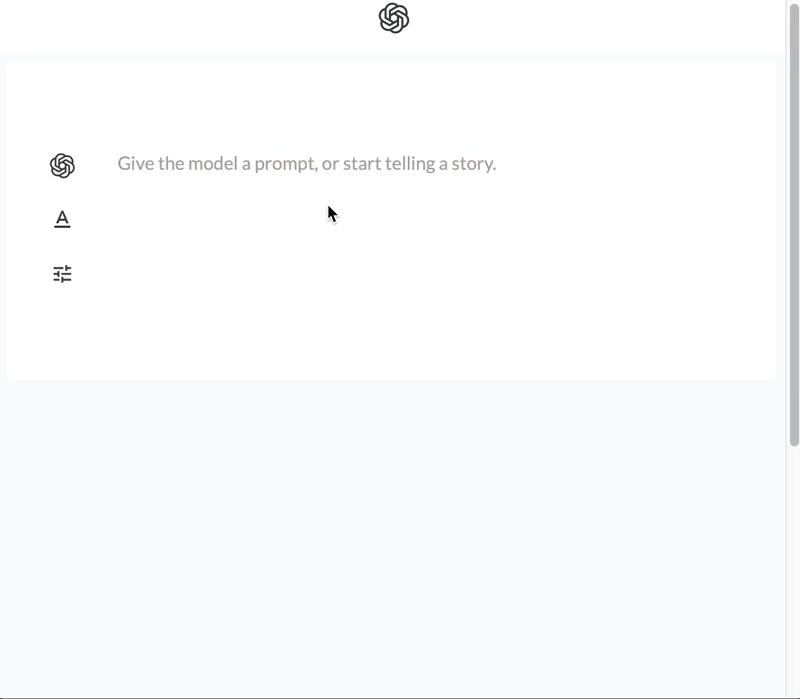 All of those tools use GPT-3, which is a language generator from OpenAI.
The tools require a prompt to help get started. However, once you give the tool a bit of background, it can write an entire article or email for you.
If you give an AI tool the right input, you might not have to do much work yourself. You'll just need to read through the text to make sure there aren't any glaring mistakes.
On the other hand, the wrong input information can give you a different result. If the input isn't that great, the AI may produce unnatural phrases. When you first use an AI tool, you may need to experiment with different inputs to see what works for the emails you want to write.
The Benefits of Writing Emails With AI
When using AI, you can enjoy a lot of advantages. Not only can it make writing easier, but it can make you more efficient. And you may be able to use the tool to help write better emails while following all the email etiquette rules.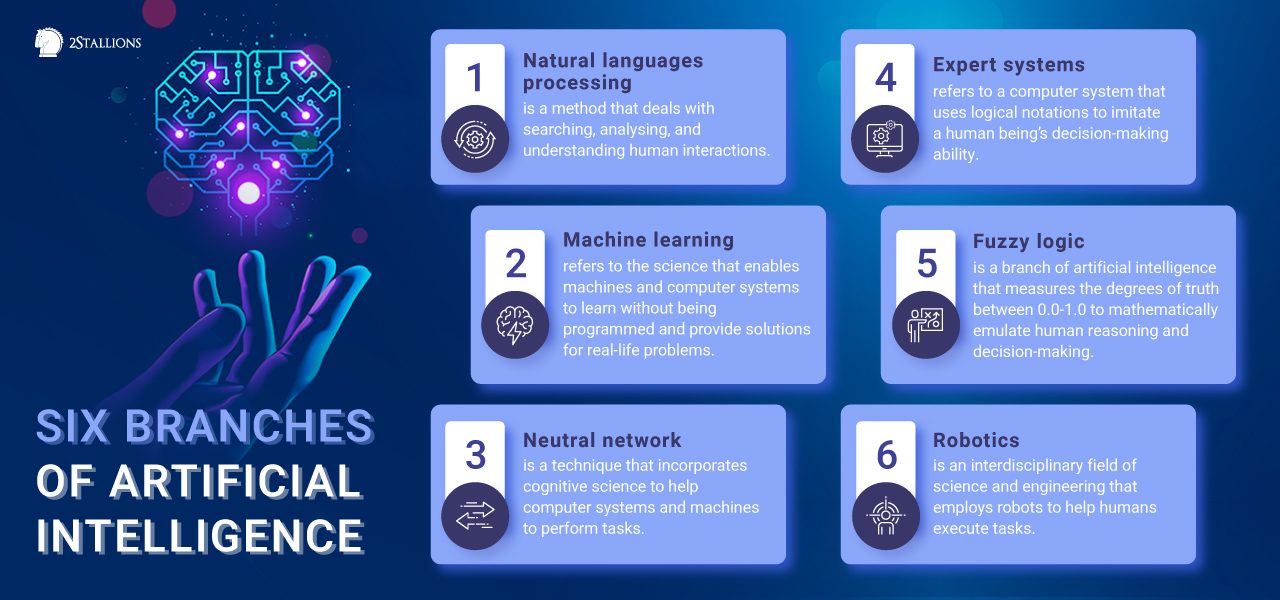 With a variety of AI tools out there, you can use AI at each step of the email-writing process. Then, you'll be able to craft emails that help convert subscribers into customers.
Consider a few ways you can use AI to make writing emails easier and more enjoyable.
1. Use Reviewing Apps to Catch Mistakes in Your Writing
Once you write an email or have an AI tool write it, your work isn't quite done. Before you send your next email campaign, you need to get rid of any mistakes.
AI tools such as Grammarly and Microsoft Editor can help.
Grammarly has two plans, one for free and one for a price. Both versions will check for spelling mistakes and some clarity issues. If you upgrade to the premium version, Grammarly will also tell you how to improve the delivery and make your content more engaging.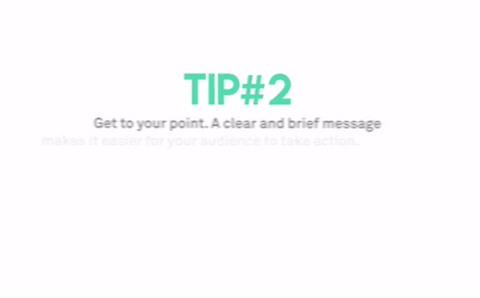 Microsoft Editor is very similar in that it checks for spelling and grammar issues. If you pay for the premium version, the tool will also help you with formality, conciseness, and clarity.
These tools and others like them use Natural Language Processing (NLP). The more you use the tools, the better they will understand your writing style. Then, you can use the tool to help catch issues with your tone or fluency.
2. Build Better Templates (and Actually Use Them)
If you write a lot of emails, AI tools will help you create templates to make writing emails much easier. One of the best ways to use templates is for your email subject lines.
AI can help you craft subjects that can encourage people to click and read your emails.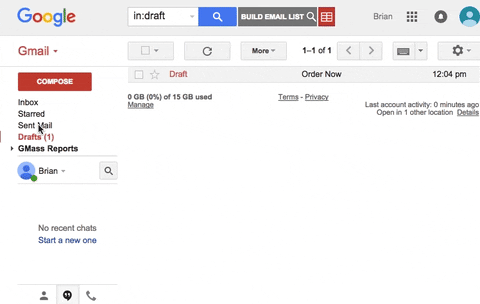 Of course, writing emails with AI allows you to create templates for email bodies. You can tell the AI to follow a certain format as it writes. A common way to do this is to request the AI tool to follow AIDA:
Attention
interest
Desire
Action
However, AI isn't perfect. If the tool uses a statistic, for example, you should verify the data before sending your email.
Then, you can source the information or adjust the statistic so that it is correct.
AI can be a great tool for writing emails. But it doesn't know everything, so it might make up data that doesn't exist. Stats are a great way to get someone's attention, but you don't want to break their trust by sharing the wrong data.
3. Train AI with Previous Well-Performing Emails
If you've run successful email campaigns before, use those to help your AI learn what works. Take a look at your analytics in your email marketing software.
Then, copy and paste some of your most successful emails within your AI writing tool of choice.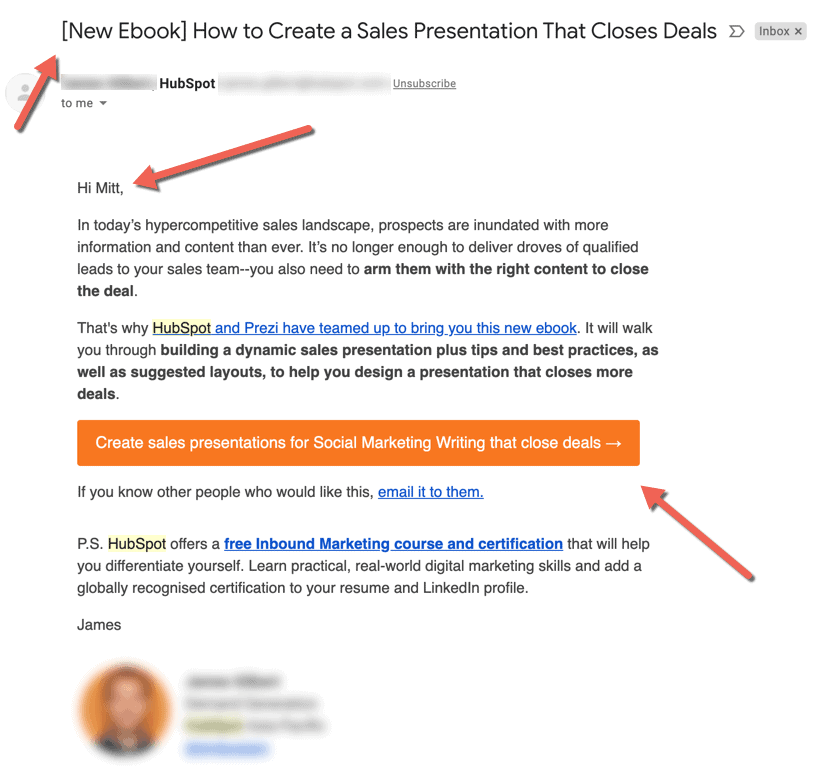 The tool will be able to learn what style and tone you want to go for. Next time you write an email, it will know more about how to write.
That way, you may end up with a campaign that gets more opens and clicks.
Every time you run a successful email, feed it into the AI tool. The more material it can use, the easier it will be for the tool to produce more and more good email campaigns.
4. Do Subject Lines the Right Way
Some people say you should write 100 subject lines or headlines for each email you send. After you compile the subject lines, you can review them and choose the best one. But writing that many subject lines takes time.

An AI tool can help you come up with different subject lines to use for your emails. Then, you don't have to spend hours brainstorming dozens of headline ideas. Instead, you can focus on other tasks in your business.
You can still review the headlines your AI tool comes up with. But you won't have to spend the time writing those subject lines yourself.
The right AI writing tool will make it easy for you to write out headlines and choose ones that will work for your audience.
5. Achieve 100% Personalization
Another benefit of writing emails with AI is that you can personalize the emails you send to your customers. You can use AI to recognize a customer's tone so that you can reply back in a similar manner.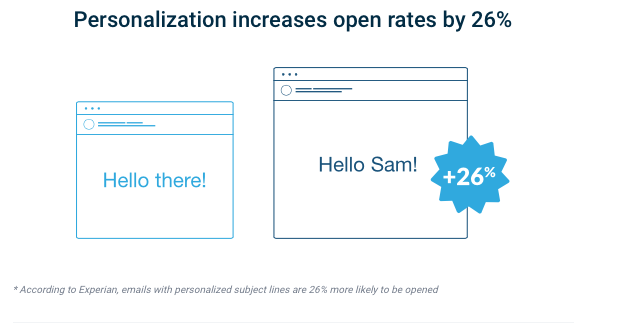 Now, you don't want to be rude to rude customers. But you can use AI to craft a response that can make the customer feel heard. You'll be able to speak directly to each of your customers and make them feel good.
By matching and mirroring customers, you can get them to like you. Then, you may be able to make more sales.
Sending personalized emails can make you stand out from your competitors. A lot of businesses use generic responses, which can feel quite impersonal.
6. Save Time for Creative Work
A lot of work goes into creating a good email, and writing is a small part of that. When you can speed up the writing process, you'll have more time to focus on the design and the visual hierarchy of various elements.
You'll be able to embed media, use animation, and add premium elements to the email.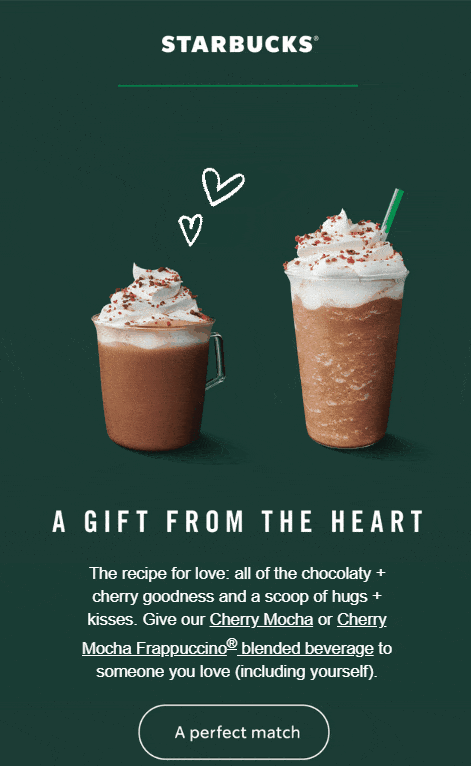 Plus, you will have more time to focus on your branding. That way, your customers will be able to recognize the email is from your business without having to read your send name.
You will also have plenty of time to design the headers within your email as well as the CTA. If you can make those elements look good, you may have an easier time getting conversions.
Of course, you can do all of those things along with writing your emails from scratch. However, all of those tasks take up time, and that time compounds with each email you write.
7. Analyze Your Email Data Better
You can also use AI to track the success of your emails. Most email marketing automation programs will let you track the open rates and click rates.

However, analyzing the data yourself can take a lot of time, and you may not know which data pieces to track.
Fortunately, AI tools can analyze data automatically. A good tool can figure out if there are any patterns or trends within your email campaigns.
Then, you'll be able to review the data more quickly, and you can make better decisions regarding elements, such as:
Send time
Subject lines
Email length
As you track your emails, you can make sure to use AI to write emails like the more successful campaigns. Then, you can increase the chances of sending high-performing campaigns in the future.
Top Tools for AI Emails
Before you start writing emails with AI, you should consider which tools you need to use. Of course, you can use AI writing and editing tools, such as Jarvis and Grammarly.
However, it can help to have various AI tools in your arsenal. That way, you'll be able to save time at every step of the email creation process.
Here are a few of the best AI tools to help you with your email marketing strategy.
1. Phrasee
Phrasee is an excellent tool that helps you create various parts of an email. You can use it to choose the right language to use in a subject line as well as the body of your emails.
Plus, it can help you choose the words to use in a call to action (CTA).
Unfortunately, Phrasee doesn't provide pricing details publicly. But you can book a demo to see the tool in action. Then, you can decide if it's the right AI tool for your business.
Pros
Many features
Just for emails
Focuses on the right language
Good for bigger businesses
Cons
No public pricing
Not for other text
2. Boomtrain
Another tool to consider when writing emails with AI is Boomtrain. Now known as Zeta Global, this tool uses data to help you make better decisions regarding your emails. You can use the platform to find and retain customers, and the platform claims to help you save money.
This company uses various platforms and solutions to help you with marketing.
That way, you can attract the right audience, and you'll be able to use the tool to segment your audience. The segments can then help you write emails specifically for a certain type of customer. Sadly, Zeta Global hasn't released pricing to the public.
Pros
Easy to use
Plenty of options
Uses data
Segmentation
Cons
Pricing information isn't public
3. Seventh Sense
Seventh Sense is yet another amazing AI tool for emails. The tool offers an email delivery optimization service that can help you increase engagement and conversions. You can use the tool to deliver emails to your audience at the right time for each person.
That way, you'll be able to show up in someone's inbox when they're more likely to check it. When that happens, you can get more opens and clicks.
However, you will need to use Hubspot or Marketo to use Seventh Sense. Pricing for Hubspot users starts at $64 a month, while pricing for Marketo users starts at $360 per month.
Pros
Easy to use
Helps get more engagement
Optimizes delivery time
Saves you from A/B testing
Cons
Somewhat expensive
Only works with two platforms
4. Simplified
Simplified is an all-in-one marketing tool made for teams and individuals. Their AI tool includes various functions such as AI Writer, Graphic Design, Video Editor & Animation, and Social Media Publishing and Planning.
Simplified's AI Writer is powerful and quick, allowing you to produce non-plagiarized and SEO-driven content in multiple tones and creativity levels. Whether you need it for email copy, subject lines, long-form blog posts to include in your email marketing strategy, or even ads, you can never go wrong with choosing their tool.
In addition, you can also leverage other tools outside their AI Writer to take your email marketing to the next level.
Pros
Easy to use

Works fast and improves productivity

Has a Free Forever plan

Offers plenty of solutions (AI writing, design, video editing, etc.)
Cons
Not an email outreach tool
The Bottom Line: Is Email Writing with AI Worth It?
Writing with AI can be an excellent way to save time. You can use the tool to produce more emails in less time so that you can focus on other tasks. And you might not have to do as much repetitive work regarding your email strategy.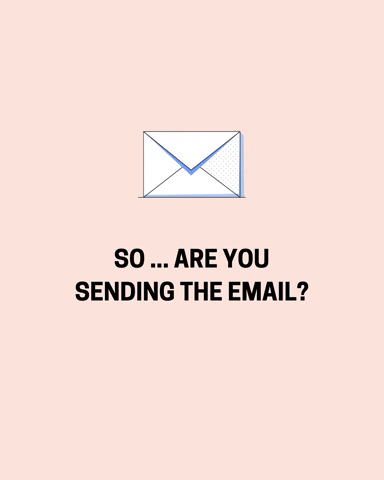 AI tools are also useful if you struggle to come up with ideas for emails on your own.
If you don't have a team member to help, the tool can take their place. You can use a short prompt to get the AI started with writing, and it can take the text from there.
Email writing with AI is great if you frequently suffer from writer's block. You won't have to spend time racking your brain for content or subject line ideas.
Instead, you can spend a bit of time coming up with the basic idea. After the AI tool writes more text, you can review it to make sure that it meets your needs.
Will You Write Emails with AI?
Writing emails with AI can be an excellent way to save time and improve conversions. However, you need to know which tools to use and how to use them. Be sure to check out other tools such as Optimail as well as AI writers, like Jarvis AI.
Then, you can create emails that people will want to read in a minimal amount of time.