Email has been around for a long time, but it remains as important as ever. Email communications rank higher than social media for total conversion rates. This makes email marketing a pillar of business continuity in today's society.
Because email is somewhat old-school the standard is sky-high. The novelty has worn off. To stand out from the crowd your emails need some 'je ne sais quoi'. It's time to step back, rethink, and innovate.
Email blasts are popular these days as it is easy to send bulk emails with Gmail and other popular email services. But they won't cut it anymore. A better option is to sign up for a bulk email service that allows you to customize campaigns to certain groups. This will help you create a personalized email copy on mass.
Successful businesses need data-driven email strategies that yield results and generate ROI. In fact, companies that use data-driven methods perform a whopping 85% better.
With stats like this, it's no wonder more businesses are using data to improve their email campaigns. Read on for 6 fundamental strategies for data-driven email campaigns.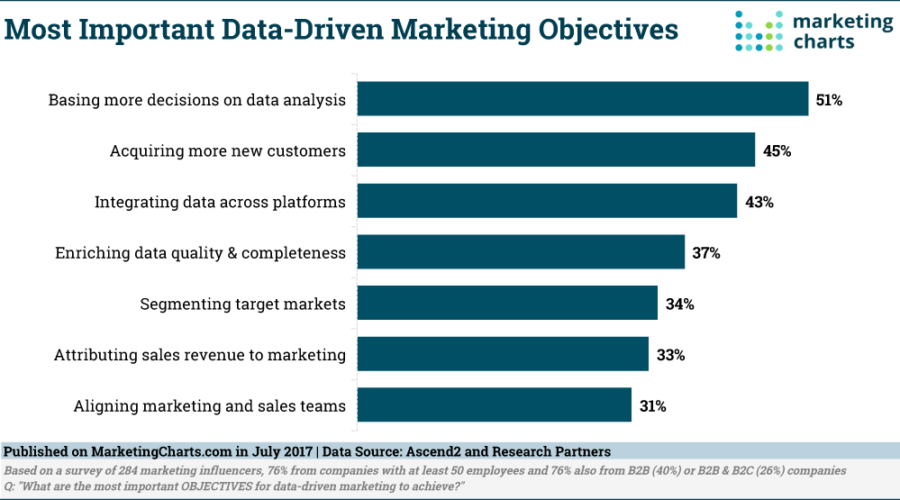 Image by V12
1. Focus on persona and hit hard on the subject line
The subject line may seem like a small detail but it can have a major impact. It's important to make a good first impression. A good subject line should highlight the value of the content to come. By keeping the subject short and specific, you'll compel your reader to take interest in your email.
But how can you work out the best subject lines to use? Start by understanding your target market's persona. That means gathering personal information such as birthdays, location, and employment status. By doing this you'll be able to tailor email content with precision.
There's so much small business software out there. Automation tools are another great way to test your subject line for engagement, analyzing what works and what doesn't. These tools are a great way to improve conversion rates and maximize customer loyalty.
2. Be slick with social media and mobile design
Social media should not compete with your email content. In fact, it should be quite the opposite. Used in the right way, social media can enhance content marketing. Encourage subscribers to share email content across different social media channels. Consider offering small rewards in return.
Social media can lead to exponential growth. Every email subscriber has hundreds, if not thousands, of contacts at their fingertips. Make sharing easy. Place a strong call to action (CTA) at the close of your email to encourage as much social engagement as possible.
Make sure your email templates are compatible with mobile devices. This will ensure the highest rate of conversion. Some things to consider include:
Aesthetic appeal – use a pleasing design
Legibility – make sure you're understood
User experience (UX) – keep things easy to navigate with clear signposting
A clear CTA – this should be bold and clickable
Use data to figure out what appeals to users on different platforms. Click through rates (CTR) calculate the number of clicks on a particular ad versus the number of impressions. This is a great indication of your overall performance.
Make your content available on as many devices and operating systems as possible. This will ensure your content is available anytime, anywhere – at home, or on the go. Convenience can improve conversion and avoid churn.
3. Keep it simple and interactive
Emails are emails, right? It's not the time or place for a dissertation.
Try not to be too wordy. You should be aiming for concise language that gets straight to the point. You're aiming to write copy that people will actually want to read. Make it friendly, short, and sweet with a nice hook. But remember to cater for our short attention spans!
When you know your audience you'll be able to adjust tone and styling to their tastes. Customer data is a fast-track to your customers' preferences. A/B testing is a great way to compare email campaigns.
An A/B test allows you to trial different versions of your content by segmenting your audience into two groups. You can then easily diagnose which model works best. Exploit this to maximize customer satisfaction, sales, and conversions.
Make your emails fun. This way they will stand out in a monotonous, overcrowded inbox. Where possible, make your content interactive. This will catch the readers' attention. Try involving them through poles, shopping options, dynamic images, banners, and drop-down menus.
4. Personalize to perfection
Personalization is the most important feature in e-commerce marketing today. Customers expect to see that you value their preferences. Your branded content must be contextual and personal. This will ensure your brand's durability in the long run.
Customer centered email strategies nurture strong relationships with loyal customers. Create a preference center and link to it in every email. Your customers' preferences are invaluable to you. Their demographic data provides a wealth of transferable insights.
Use this demographic data to segment you're subscribers according to their preferences. That means purchasing history, repeat rates, and browsing habits.
In general, segmented marketing campaigns are incredibly effective. They allow you to target different touchpoints in the customer journey. This makes clear where you should make improvements and where you are doing well already.
Simple ways to personalize emails include:
First name personalization
Personalized subject lines
Targeted CTAs
Part of the personalization process should focus on the customer experience. Amazing customer experience is a sure-fire way to maximize conversion rates. Beyond personalized email copy, try to personalize the entire customer journey.
One way to do this is via your call centers. A cloud contact center will allow you to introduce skills based routing. But what is skills based routing, I hear you ask?
Skills based routing differentiates customer queries by topic and severity. These systems redirect customer calls to the most knowledgeable agent or department. This helps the customer feel listened to and maximizes employee time and energy.
It's not enough to make your email campaign data-driven – you need to apply similar strategies throughout your business to create a consistently excellent experience.
5. Dive into your database and maximize on automation
Automated tools are a great way to test your email marketing strategy. First things first, it's essential to keep your database updated. Don't run the risk of sending emails to the wrong people. You'll appear unprofessional and irrelevant.
B2B and B2C databases provide access to a wealth of contact information and organizational data. Both in-house and external databases can help maximize deliverability and eradicate bounce.
Automation is your database's best friend. Automated customer service tools chase leads and deliver customer-driven, multi-channel marketing campaigns. Test out what works and what doesn't early on.
Combining automation with your database can yield great results. After all, it doesn't matter how good your email content is if you're targeting the wrong people.
Safeguard your company databases using cloud-based computing – which can consist of three main types – IaaS PaaS SaaS. These are popular options in ecommerce today. PaaS now accounts for 32% of enterprise workloads. It makes hardware and software tools more accessible by making them available online – allowing your team to work remotely.
6. Time is money
People's email habits vary based on many factors. It's important to send out marketing materials at the best times. Working out which times result in optimal engagement rates is a sure-fire way to increase conversions.
Gather data to build up a picture of send-time to engagement ratios. Test out new subscribers by sending out emails at different times of the day. Remember: what works for other businesses might not work for you, so relying on your own data is the best way to figure out what works.
A nice way to add to personalization is to send out emails on special days. Use your data to identify these key moments. It could be a client's birthday, a company milestone or an important anniversary.
Once you strike gold, stick to it. But remember to customize your outputs for different international time-zones.
Timeliness is essential for all aspects of your business. That includes customer service. A business VoIP system facilitates an international face to face customer service. Users can call in on this virtual phone system from any location, using any device. There's no point in sending out a perfectly crafted, data-driven email if customers can't get in touch once they've received it.
Another way to save time (and money) is to set up a call forwarding service. These systems redirect telephone calls to any device, location, or extension. This avoids wasting valuable employee time, and means customers can get answers quickly and effectively.
Driving with data
By following these 6 top tips, your company will be data-driven in no time. Information derived from accurate data is gold-dust for your business. Today more than ever, data-driven insights are essential for business success.
Remember to focus on every detail. Features like subject lines and CTAs can seem insignificant. But they could be the difference between success and failure.
Focus on customer personas, user experience, and social media. Encourage interactivity and monopolize on personalization.
This sounds like a lot and – it is. When managing a large team organization is key. Consider a task management tool to keep your team on track. Trello is a popular option but there are many alternatives to Trello out there too. Shop around and find a tool to simplify your project management.
By remaining detail-orientated and data-savvy your business will be primed for success. Email is more important than ever for driving conversions. For optimum results, a data-driven strategy is the way to go. By driving with data, you'll save time and meet today's user experience demands.
**Guest Post**
Bio:
John Allen – RingCentral US
John Allen, Director, Global SEO at RingCentral, a global UCaaS, VoIP and teleconference services provider. He has over 14 years of experience and an extensive background in building and optimizing digital marketing programs. He has written for websites such as Toolbox and Sendinblue.