Reaching out to prospective clients, relevant influencers or anybody in your market niche can be tricky.
You might receive a great response from one and no response from the other. You might also be left wondering why that happened. But if you ponder more, you will realize that getting heard through all that noise is where the actual competition lies.
Talking about different strategies for outreaching, two most significant ones have tapped the market in the past years, i.e., Email Outreach and Social Media Outreach.
What is Email Outreach?
Email outreaching lets you get in touch with people via email and is being used for a long time. Yes, the traditional method of reaching out personally is still going well in the game. The only difference is now you cannot just write an outreach email casually and expect to be noticed. We all have received inadequate outreach emails at least once and your spam folder might already be full of it.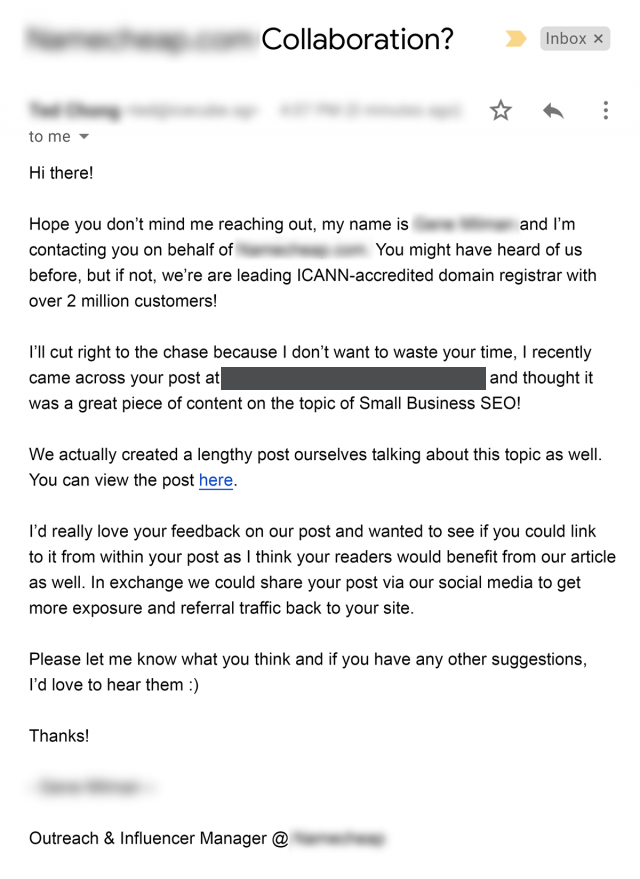 These kinds of emails don't leave an impact because they barely provide any value to the reader. Outreach emails, to get noticed, have to stand out from the crowd.
Email outreach is used for several reasons from which primary ones are:
Partnerships
Interview invitations
Guest blogging
Collaborations
Sponsorship
Press coverage
What is Social Media Outreach?
This method leverages your social media networks like Facebook, Instagram, Twitter, LinkedIn, etc., to outreach prospects with the purpose of achieving primary outreach goals. Social media outreach can catalyze the process of raising brand awareness or building brand relationships for your business.
With the increasing footprints on social media these days, this can be the best possible platform to reach more people. But remember, sending a pile of messages to people you have never interacted with and asking them to share your work is merely spamming people in the name of outreach.
Social media outreach can be approached in hundreds of ways, so you can dig into the techniques and start reaching out. This outreaching technique by Peter Attia on Facebook is an example of how to reach out to potential prospects in a smooth manner.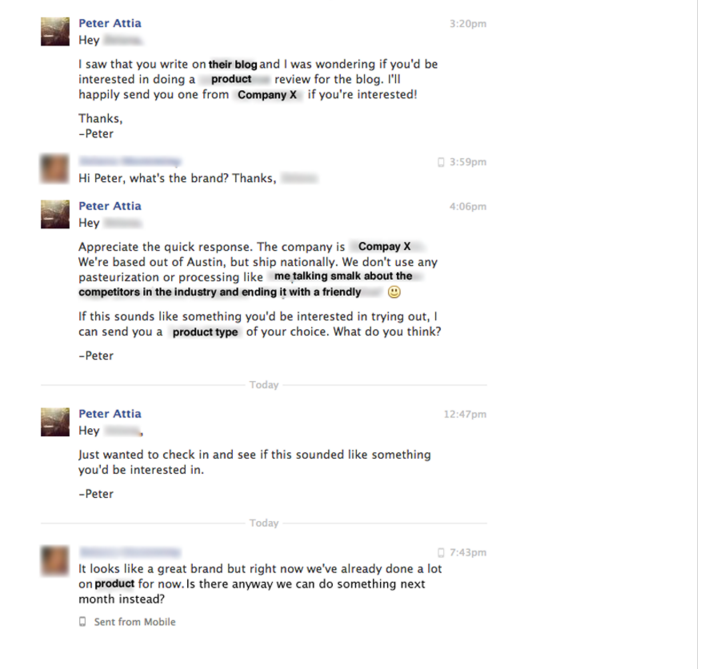 Difference Between Email Outreach & Social Media Outreach
We are all familiar with the basic difference between both of them. While social media outreach is one the best ways to brand yourself, email outreach can work on different personalization levels, if done with improved email deliverability. Fortunately, direct messages on social media have successfully proved to be more effective to reach people, but emails have undeniably been in the game for a long time.
Let's dive into what all advantages each of them have to offer.
Advantages of Email Outreach:
1. Hyperlink to relevant pages/website
With your well-crafted email, you can always add links to relevant pages that you are talking about or even to your website. This can make it easier for the reader to understand your business better. But resist yourself from adding too many links as this can overwhelm the reader and turn them off from reading your email.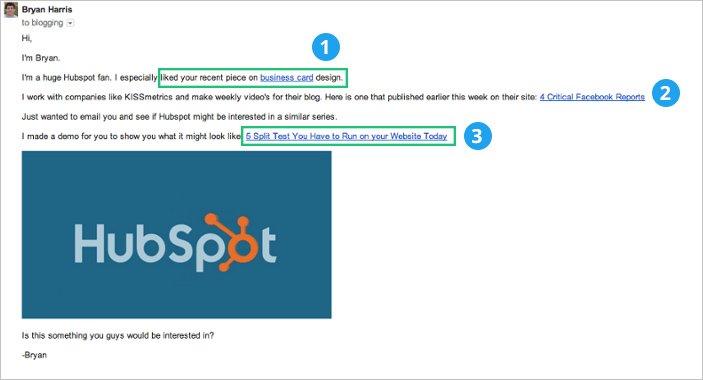 2. Send outreaching emails in bulk
This particular advantage lets you save time and reach out to brands in bulk. While this can be the easiest way to send out emails, you can often land as a sender with zero personalization. When you send out emails in bulk, be very precise with your content so that it's interpreted in a way that shows you invested more effort in knowing the prospect than just sending emails in bulk.
Advantages of Social Media Outreach:
1. Accelerated reach
Social media is a world in itself and for businesses, the potential is ever-growing. When it comes to outreaching people/brands, social media is the best possible way to find relevant business profiles. With the number of daily active users, this can become an efficient part of your outreaching strategy.
2. Find niche bloggers/websites
Social media is full of opportunities and brands/bloggers love it when they are contacted on social media. You can make your interaction as interactive as possible and easily increase your chances of getting noticed and responded to. Surf your way through the social media clutter to the brand that you have been trying to reach.
3. You know who you are reaching out to
Unlike email outreach, social media comes with a dedicated profile display of who you are initiating your conversation with. This gives you a better understanding of how you should go with your tone of voice and more importantly, you can also mention one of their social media posts which will let them know that you cared to look through the profile before reaching out to them.
Well, different things work for different businesses, and depending on that, you need to develop a strategy on how to get started.
How To Get Started With Email Outreach?
1. Compile a list of targets
We are all familiar with who we are sending out emails to but it's important to recheck and make sure of the same. Businesses often end up receiving emails that weren't meant for them and doing so can create a negative brand image of your company.
To plan and outreach better, you can begin with setting goals in the beginning and creating a list with each target's name, the purpose of reaching out, relevant URLs, etc. A status column showing the current status of your outreach email can also be made and used for better progress.

2. Look for email addresses
Use such a spreadsheet and start adding relevant email ids where you will be sending outreach emails. This can make your workflow easier as well as smooth, and moreover give you a better idea of your outreach goals.
You can also utilize tools from the market to find emails that can help you reach out to new websites. Tools like Voila Norbert can help choose people from a specific domain instead of just providing emails from their database.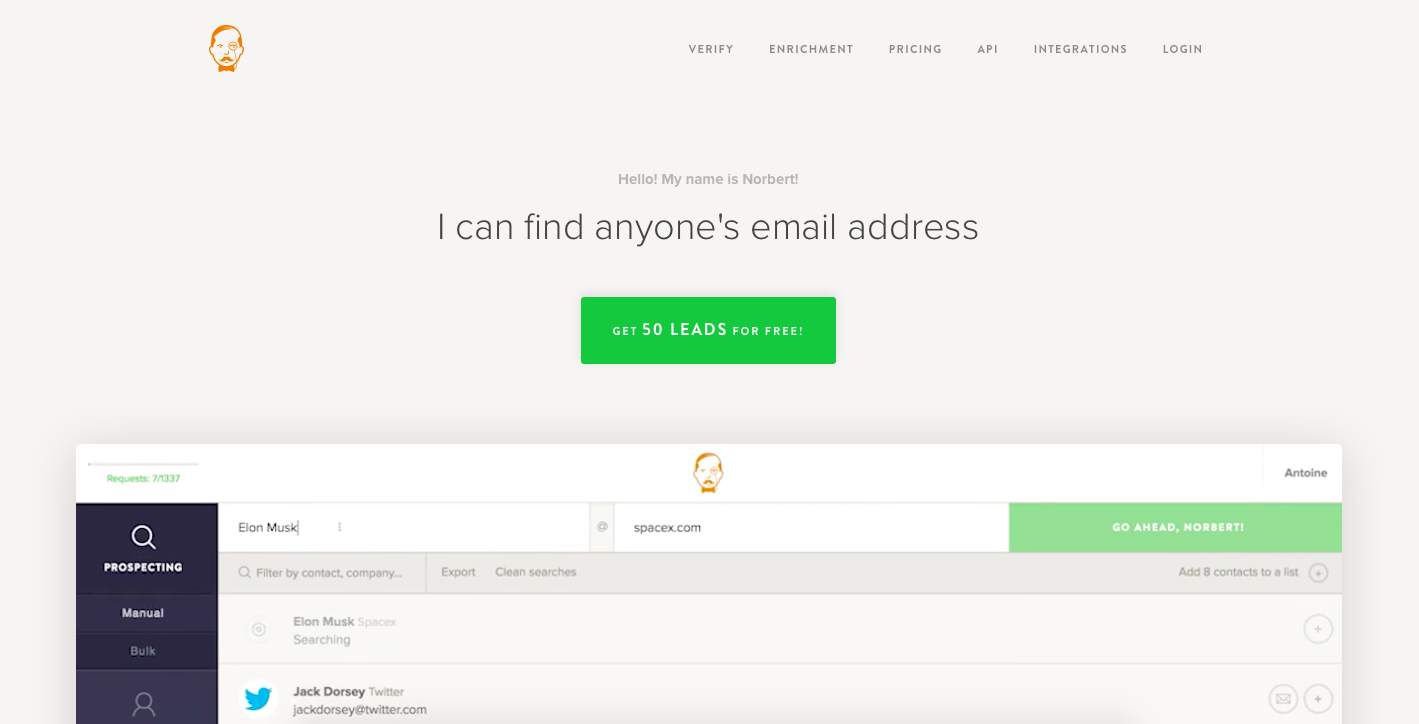 3. Verify email ids
Once you have the necessary contact information, you are all set to finally reach out to them. But before that, always verify the email ids for increased productivity instead of diving right in. There are several tools available that can help you with extracting real-time validated email addresses. With the help of it, you can have a verified email list and better-targeted goals.
4. Personalize your outreach emails
Backed by research, personalized emails get 1/3rd more responses than generic emails which tells a lot about where you need to focus. It's human behavior that a message that is personalized can attract the reader more and this can be done by changing a few things in your generic email.
Optimize your subject line.
Mention the reader's name.
Refer to something from their website or elsewhere.
Don't leave without complimenting them.
Leave good comments on their blog posts.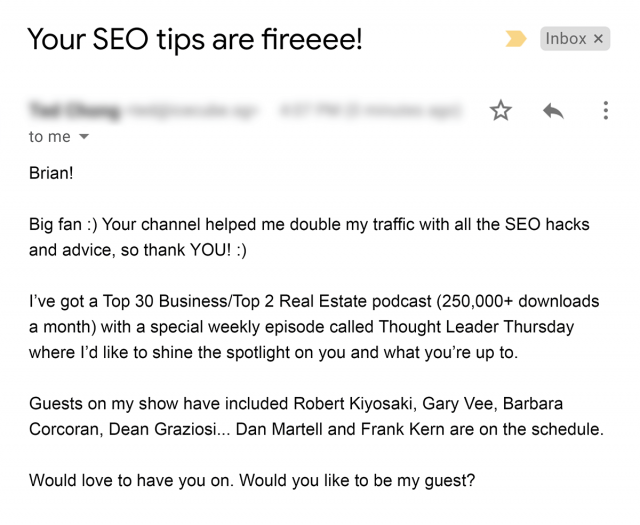 5. Use an email outreach tool
Well, every business wants to save time, isn't it?
Email outreach tools can play a major part in saving your time so that you can further focus on other parts of your business as well. These tools come with several benefits like:
Low cost and high ROI
Relevant and personalized messages
Analytics-based insights
The biggest advantage offered by an email outreach tool is analytics which can give data of email open rates, click-through rates, and reply rates as well as A/B split testing. This allows you to test and track your results consistently.
How To Get Started With Social Media Outreach?
1. Decide your objectives
It's always better to clear your objectives before beginning with any task and the same goes for social media outreach. Determine the purpose of your outreach and more things like who to contact, why to contact, and more importantly, how to reach out to them.
2. Prepare a prospect list
Randomly going through social media platforms and reaching out to everyone can seem to result as ineffective and time-consuming. The challenge lies in finding prospects from your market or those interested in it and then approaching them with a well-planned strategy in mind.
3. Make your social media profiles presentable
When you are reaching out to people through social media, the first thing they are going to notice is your social media profile. After reading what you have written in your approach message, this will be the first place a reader will go to build an impression of you. You can definitely deliver a positive impression by focusing on these aspects:
Use a professional profile picture.
Be precise with your introduction.
Always invite people to contact you.
Speak your brand language.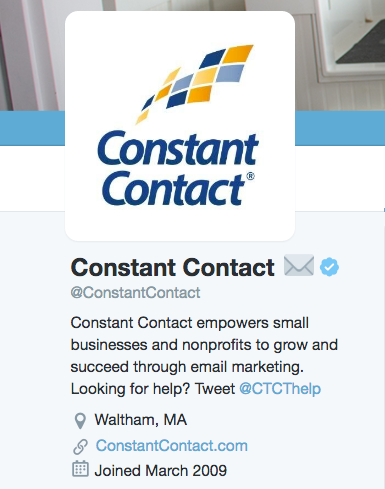 As we say, social media doesn't serve a single purpose, and similarly, working on this can even become beneficial to your social media marketing strategies. To make your profile more presentable, it's inevitable for you to have a consistent social media presence which can be made easier through social media automation tools. Social media planning tools can often go tough on businesses with a tight marketing budget which is why you can give a shot to a bunch of Hootsuite alternatives available in the market.
4. Approach smoothly
Try and make your first interaction more engaging like retweeting the brand's tweet, sharing their blog posts, or leaving a positive comment on their blogs. This creates an impression that you have cared to go through what they do and even responded to their content. With this approach, you can start showing your presence without overwhelming them.
Now when you actually start outreaching, you will definitely get a better response than a cold outreach message. What's most important now is what you ask and the way you ask it. Take advantage of the familiarity that you have built with the prospect till now and avoid sounding desperate for what you ask.
Pro Tip: Avoid making a public conversation on social media, for example, instead of tweeting for a guest post on their site, it's better to directly message your prospect. Having a confidential conversation helps to protect online privacy.
Ready to kickstart your outreach campaign?
Well, this process isn't the easiest but if you start practicing and make it a part of your outreaching process, it can definitely prove to be beneficial. Depending on your business, you can choose any of the outreaching techniques. For example, if you have worked well on your social media profiles or have relevant prospects there, then social media outreach can be a pretty good option for you. Some businesses are known to get more prospects on LinkedIn and which is why they can utilize features for outreaching provided by LinkedIn.
On the other hand, if your business can get more prospects through emails, you can invest your efforts to work on the best outreach emails.
Let us know which one worked better for you, i.e., email outreach or social media outreach, in the comment section below.
Happy Outreaching!
***
Guest Post
Author Bio
Surya is an SEO Strategist at SocialPilot. He often looks out for new strategies to optimize the content. He is a problem solver by nature, a mountain person to the core, and music calms the chaos in him. Feel free to ping him on Facebook or connect with him on LinkedIn.