Software as a Service (SaaS) has risen in popularity in recent years. Thanks to its scalability and diverse functionality, there is a SaaS solution for most business or individual needs. The problem is that having the wrong strategy or using the wrong techniques could mean losing customers, time, and money.
The concept of SaaS sales is relatively simple. Customers pay a monthly subscription for access to your software, usually hosted in the cloud, rather than a one-off payment, and they receive access to new features, and updates when they're ready. However, while SaaS sales seem a straightforward enough concept, it doesn't make it easy to implement.
As a SaaS sales department, your job is to secure new customers, and ensure existing customers stay subscribed. SaaS can accommodate, in most cases, an unlimited amount of users, so the growth potential is limitless. All you need to do is implement a solid SaaS sales strategy.
You may be thinking, "This is all good, but where do I start?" If this is the case, don't worry, we've put together this guide to help you with all things SaaS sales. We'll be exploring the SaaS sales process, and some tips for improving your own SaaS sales strategy.
So, read on for the only SaaS sales handbook you'll ever need.
The 3 most common SaaS sales models.
Depending on your target audience and products/services, there are typically 3 SaaS sales models you could use. Let's take a look.
Traditional sales
For SaaS businesses, traditional sales means following the usual methods of most traditional sales. This means marketing the business as much as possible, building a brand, promoting it, and generating leads.
Once you've found a pool of potential customers, you can start working towards converting them into paying customers of your SaaS software. For example, let's say a prospect reads about your software on a blog, and signs up for a free trial. In due course, a sales representative should follow up with the hope of securing a fully subscribed paying customer.
Enterprise sales
A lot of SaaS providers focus more on enterprise sales. This is where sales reps engage with whole businesses rather than individuals. The aim is to close more considerable, complex sales that usually involve more expensive contracts.
For example, a SaaS business that offers more complex software like ERP could be charging around $50,000 a year, and use an enterprise sales model. These sales are often more intensive and complicated, requiring approval from multiple departments, and business leaders, but the final result is higher revenue.
These business proposal templates help draft proposals for enterprise sales, and tell them what you offer.
Customer self-service
In recent years, customers have become used to a self-service sales model. With innovative technology and the emergence of AI and automation, self-service sales models remove the need for human intervention, and could boost sales by letting the customer take control.
Your website and online content should walk users through the prospecting phase, and inspire them to sign up for your services. You may have sales reps to hand if required, but generally, this process should let customers sign up on their own. This contract generator by Pandadoc could be useful for quickly creating contracts for customers to sign.
Remember, the three SaaS sales models above are not definitive. You may opt for a combination of all three simultaneously or something entirely different. It all comes down to your business, the software you offer, and your target audience.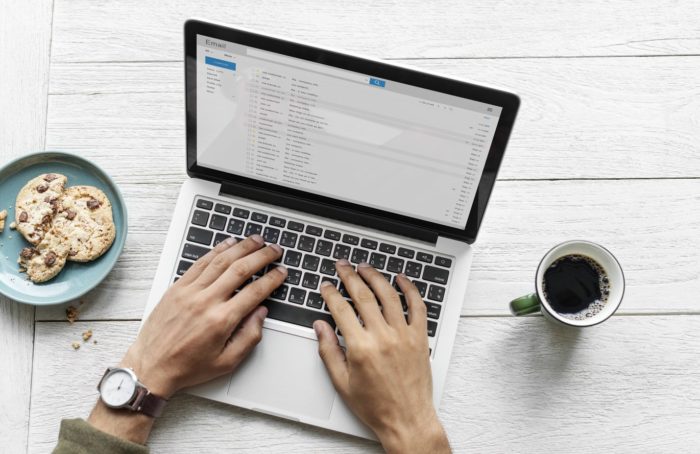 SaaS Sales and SaaS marketing go hand-in-hand
Regardless of your chosen SaaS sales model, large parts of your success will come down to how well your sales, and marketing efforts work together.
Ensure that your sales, and marketing teams work in unison towards a common goal rather than in isolation. This is especially important if you're adopting a hybrid sales model that depends on website sign-ups, and sales interactions to gain new subscribers.
Your marketing department should be responsible for increasing brand awareness and reputation, and attracting new prospects. Your sales department is responsible for persuading new prospects, closing deals, and retaining existing subscribers.
Sales and marketing go hand-in-hand; neither can perform to their maximum without the other. For example, marketing relies on sales for information, direction, and feedback, while sales rely on marketing for sharing expert brand knowledge, and generating high-quality leads.
The key lies in creating a culture of collaboration between your sales, and marketing teams. Consider a CRM tool to boost cooperation, and unify data between the two departments.
SaaS sales in 6 steps
The following is a general step-by-step guide to the SaaS sales process in 6 steps.
1. Identify your target customer
First, you'll need to know exactly who your ideal customer is. Remember, as your SaaS business grows, you might discover new audience segments you'll need to target. You might also find that your current audience is changing and evolving with new attributes, needs, and expectations.
Whatever the case, you'll need to draft up customer personas to generate high-quality leads and speak more directly to each individual's needs, and wants.
2. Prospecting
Getting prospects should not be a job for marketing teams alone; sales reps also need to get in on the process.
There are plenty of ways to conduct sales prospecting for new leads, but some of the most common include:
Content marketing.
SEO.
Cold emailing.
Community engagement.
And more.
Find out how to build an email list for sales in 2022 to give you the best chance of gaining new customers.
3. Making connections
Whether you organically attract prospects or directly reach out to them, making connections is crucial.
You'll need to ensure that customers who show interest have a quick, easy way to buy. Regardless of how prospects find you, you need to give them something to do next. It could be more information, or a call-to-action, possibly with an initial discount to tie down those who show interest.
Connections need to become customers.
4. Product demonstrations and sign-up offer
It's common to see SaaS providers offering free trials or discounts to gain new customers.
Part of this process should include offering product demonstrations that show the customer why they need your product. Product demos could be pre-recorded videos or live videos with an opportunity for customers to ask questions in real-time.
From here, offering a free trial or a discounted version of the full software is a great way to get new customers on board.
5. The point of sale
After you've connected with potential customers and offered them trials or discounts, you'll hopefully be in the position to convert them into full-paying customers.
Your SaaS sales reps need to get busy with email outreach, phone calls, and SMS messages. Email systems with automation options are suitable for sending an automatic follow-up if no response is received.
Ensure your sales reps are thoroughly trained and have a broad knowledge of your software, prices, and support options.
6. Continued sales/upsell opportunities
Once someone becomes a full customer, it's not time to sit back, and relax.
You must maintain ongoing efforts to ensure that current customers remain subscribed, and that those who leave come back. Too often, customers' subscriptions expire, and nothing is done about it. Email marketing training courses, and other staff training solutions will be helpful here.
There may also be an opportunity to upsell new software or add-ons. Make sure your sales and customer service teams are well-trained, and well-mannered to increase your chances.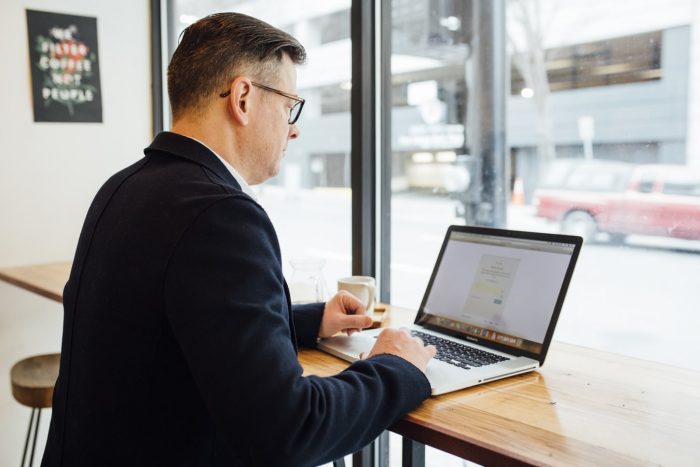 5 important metrics for SaaS sales
Measuring the results of your SaaS sales strategy is crucial for knowing whether or not you're doing things right.
Here are 5 important metrics you need to track for SaaS sales.
– Churn rate
Your churn rate is the rate at which paying subscribers leave. To be a successful SaaS business, you'll need to keep your churn rate low to maintain enough monthly subscribers to make profits.
If your churn rate becomes too high, it's time to investigate why. Is there an issue with the software? Do you need to improve your support options? Are your prices too high? At the very least, if you can't persuade customers to stay or return, send them a feedback form to find out exactly why they left.
Remember, attracting new customers is usually more expensive and time-consuming, so keeping existing customers on board is vital.
– Net promoter score (NPS)
Your net promoter score measures how satisfied your customers are. An NPS is usually measured on a scale of 0-10.
If the number is too low, as with churn rate, you'll need to get to the bottom of why so you can fix it.
– Customer acquisition cost (CAC)
Your CAC is how much it costs to acquire new customers. This will be a combination of marketing, and sales strategies.
You'll need to keep your CAC low; spending too much acquiring new customers will eat into your profits.
– Product demonstration-to-trial ratio
How many prospects are signing up for trials after seeing your product demos?
Your product demonstration-to-trial ratio could reveal important insights into the customer journey. Are your demos working? Is your free trial an attractive enough deal?
– Close-ratios
Your close ratio is the percentage of deals you manage to close. You can measure this number against the number of leads you've generated or the number of people who signed up for a trial version of your software.
A low close ratio could be a sign of poor quality lead generation or a flawed follow-up process.
5 common SaaS sales obstacles
There are always obstacles to face in business. In the world of SaaS, there are 5 common problems we often see. Let's look at them, and see how they can be avoided.
Software issues
A SaaS sales business with software issues is unlikely to see favorable results.
If your product isn't satisfactory, you will struggle convincing people to pay for your services. Take steps to ensure your product is functional, and fit for its intended purpose. For example, if you offer simple bookkeeping proposal software, it needs to be simple, easy to use, and functional.
Remember, when customers can quickly leave a negative review online for all to see, it pays to keep on top of any issues.
Targeting the wrong audience
Finding your ideal customer isn't always easy. You may have a great SaaS product, but it's not going to achieve your sales goals if it's being put in front of the wrong audience.
Pay close attention to your Net Promoter Score. If your NPS score is low, but you're confident in your product, it could be a case of targeting the wrong audience. Your product marketing strategies will need to be reassessed to fix this problem.
Poor lead generation
Low-quality lead generation will waste valuable time, and effort by giving you a weak pool of prospects to target. Instead, aim for high-quality lead generation to provide you with a better chance of improving those SaaS sales. Use CRM data to find the information of previous subscribers to develop a pool with a higher chance of success.
Collaboration between sales, and marketing teams is crucial for producing high-quality lead generation.
Undertrained sales reps
Your sales reps need to be well educated on your product, and all things SaaS. Your chances of success depend greatly on your sales reps' abilities to close deals, and support prospects through the buying journey.
If your sales reps don't have a good enough knowledge of the product, don't understand your customers' needs, or don't know how to offer the proper support, sales are unlikely to increase.
Make sure your training resources are up-to-date, and of a good standard.
Scaling
SaaS sales can be scaled up when required. But the difficulty of this lies in your sales model.
For example, if your sales model opts for one-to-one interactions to close sales with individual subscribers, you'll need to employ more sales reps to handle more people. This may not be sustainable, especially for new businesses.
Luckily, tech features such as automation, autoML software, and customer self-service options offer good ways around this by removing the reliance on human intervention.
Final Thought
Hopefully, this is the only SaaS handbook you'll ever need to get started. We've covered a lot in this post; here are the key takeaways to remember as you begin your SaaS sales journey:
Opt for a SaaS sales model that aligns with your product, and goals.
Promote collaboration between your sales, and marketing teams.
Deploy inbound, and outbound lead generation strategies to create a high-quality prospect pool.
Provide top customer support at all points of the customer journey.
Do everything possible to retain customers. Remember, customer acquisition is more expensive.
Above all else, don't rush into SaaS sales. Your chances of success will increase with meticulous planning, teamwork, and the right tools to get the job done. Good luck!