While there are many ideas for effective sales assessment, we would need to write a whole book to include them all, so we'll focus only on the (balanced) sales scorecard for today.
Stick around because this article will give you the scoop and let you know what scorecards are all about. Let's get into the details.
Definition Of A Sales Scorecard
A sales representative scorecard is a card, document, program, or app which keeps track of the key performance indicators of your sales team. This tool enables each member of the sales team to see how they are doing with their objectives, trends, and to compare their scores with those of their peers.
Not only can a sales manager see how his or her sales reps are doing, but it is also useful for the team members to be able to assess their own performance. They have an overview of each week's sales with a scorecard, which helps them identify any potential problems early on and to address them before they become big problems later.
The metrics used for assessing employee effectiveness are linked to the goals that must be achieved by the salesperson. In this instance, the criteria may include the implementation plan, number of sales, and timely completion of tasks.
To some extent, effectiveness assessment involves finding out whether all required tasks were satisfactorily completed and, if so, with what result. It is one of the easiest methods of assessing salespeople, because we can see to what extent they carried out a given task, whether it was completed on time, and whether it was completed in compliance with all instructions. The assessment will be easier if we have regular access to the employees' work or monitor them on an ongoing basis.
Benefits Of Scorecards In Sales Team Assessment
A scorecard not only allows you to track metrics, but also holds sales reps accountable, encouraging them to be more productive.
The sales cards provide a metric breakdown of sales targets that helps to ensure they are attainable and measurable. By drawing up a scorecard of your sales process, you will know what parts of it are efficient and which ones are not.
You can use scorecard information to create reports as well. Reports are typically used to coach or train individuals in meetings, such as sales reps one on one and team meetings.
Further, they assist in the performance reviews conducted for sales representatives at regular intervals. Scorecards provide crucial information and insights on both sales representatives and the sales strategies that are in place.
Scorecards Implementation In Team
This can be broken down into a few key levels.
A vice president of sales, or a chief revenue officer, has a major role in managing the teams and sales management: usually implements and creates scorecards.
Sales managers are next in line to use the scorecard. They also create score cards for each of their sales representatives or team members.
The last people to be given access to scorecards are sales representatives since they are responsible for tracking their own KPI's.
Now that you have a brief understanding of scorecards let's take a closer look at what goes into producing these essential documents.
Elements of An Exemplary Sales Rep Scorecard
First, you have to ask the right questions. For example, ask which rep has the most sales or how many calls are they making. The answers to these questions develop KPIs.
Next, you figure out the metrics or targets. Once you have them, determine how valuable each one is to the overall score. This is called the weight of the target.
In short, you should include key performance indicators, target metrics, and how you measure each target in the scorecard. Having a clear and understandable breakdown gives you more accurate results.
Scorecard metrics differ for inbound and outbound sales teams. Below are several fine examples of how scorecard metrics are measured.
Examples of outbound sales metrics
#1 Getting in touch
This is exactly what it sounds like: the total number of points of contact that the sales representative has made. The number represents the total number of prospects the sales representative has contacted using any channel. Scorecards can be used to ensure effort is being made and if any patterns can be identified in the process. To find correlations, find out if messages are delivered and opened, and if they result in engagement or a response.
#2 Sourced leads
Leads are derived from telephone calls, emails, web sites, word-of-mouth, and even social media. Leads, aka prospects, are crucial to every sales organization. In other words, prospects are prospects for future clients. And future clients ensure profitability and future earnings.
#3 Sales opportunities
In this case, an opportunity means a lead that has a high chance of being converted into a sale. A sales agent must forge a relationship with their prospects. They must understand their prospects' needs and expectations in order to understand which customer type they are most likely to convert.
It also indicates the level of interest. For example, those who willingly respond tend to be more likely to make a purchase since their level of interest is higher.
Examples of inbound sales metrics
#1 Average lead reply time
This is the time taken by the sales reps to reach out to or follow up with incoming leads. A lead from an inbound source comes from websites, emails, phone calls, word of mouth, and even social media. These leads need immediate attention and need a slick response when they contact you. The more responsive your representatives are, the greater the chance of closing a sale. A reasonable and quick response time ensures your leads won't go elsewhere.
#2 Follow-up & conversion ratio
Equally important to the sales card is the follow-up rate, which is the number of times a sales representative contacts a lead. In order to make sure your sales reps do not cease contact with leads too quickly, track the follow-up rate. It will ensure that your sales team is following up with leads often enough, so no boat is missed here.
Then, the conversion rate is a key metric, as it allows you to see the success of your sales funnels or other marketing strategies. It goes without saying that you seek to determine the efficiency of sales strategies, which is why it is imperative to incorporate these metrics into your scorecard.
#3 Average call length
It is really important to know the duration of each call? Absolutely! There is no magic number, but it matters what the average time is. Aside from being efficient, you want to make sure each call is giving value. If a call is too short, it is unlikely that it will have value for leads. Too long of a call implies a lack of value for the salesperson's time.
One should spend between two minutes and fifteen minutes per call, thus providing value and keeping leads interested.
The benefit of a 15-minute call is that follow-up calls are easier to arrange since now the lead knows you won't take up much of their time. Using this information, determine the ideal length of time for each call. When a sales rep fails to meet this metric, it enables you to observe any patterns and identify any challenges that the rep is experiencing with their call length.
Salescards + CloudTalk = Match Made In Heaven
Of course, scorecards are just one of the tools that won't work by itself without a proper workflow and other tools to facilitate and improve the daily work of traders. One of such software is CloudTalk – call center management software that can significantly improve the work of both inbound call centers and outbound call centers.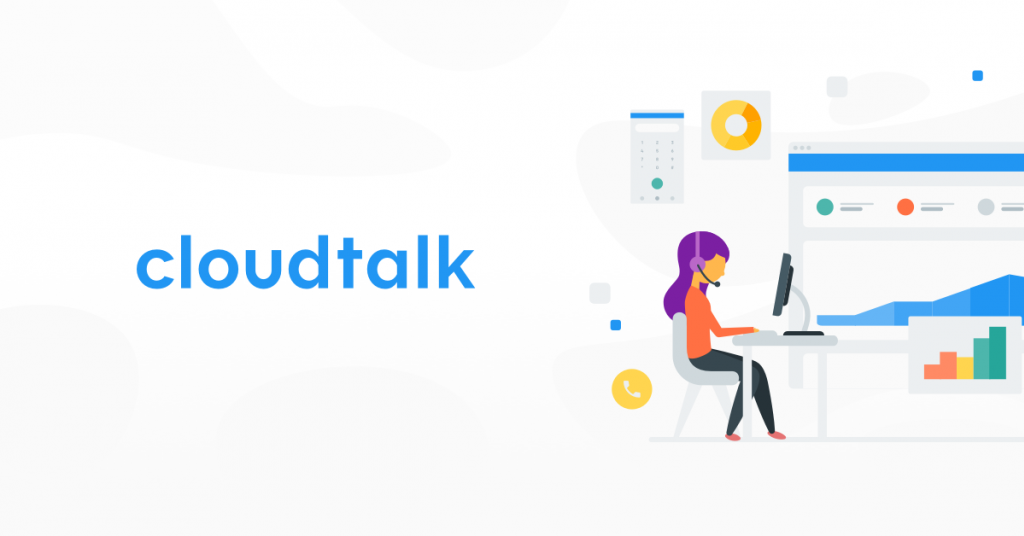 Combined with sales team assessment methods such as scorecards, identifying bottlenecks becomes easier. CloudTalk provides call recording for usage analysis, and advanced call routing and callback features ensure that calls are never unanswered, so salespeople will not miss any sales opportunities.
And click-to-call allows sales representatives to increase the number of conversations they have and decreases the time they spend on manual dialing.
Additionally, with the help of advanced voice analytics, you will know why sales records have been broken or deals left uncompleted. On top of that, integrations with sales solutions let your sales team seal each deal.
Let's Recap
Sales rep scorecards are a way to measure the progress and efficacy of your sales reps and the company's sales strategies. Breaking down your goals to create your scorecards gives you an idea of how achievable your goals are. Scorecards include KPIs tailored to a particular sales team. Inbound and outbound teams each have different KPIs that matter for different reasons.
Sales rep scorecards give tremendous insight, monitor specific sales processes, motivate and guide sales reps. They give information on revenue, costs and so much more. Best of all, they can significantly increase sales if properly executed and when used with other tools.