Gone are the days of picking up the phone to make your first contact.
Nowadays 72% of people prefer to receive emails when it comes to sales outreach. Like it or not, email prospecting is here to stay.
That means that you need to choose your email prospecting tool wisely. You need to make sure you're going to not only get bang for your buck, but that it gives you the data and tools to help you hit your sales targets.
Why Choose An Alternative To Anymail Finder?
Anymail has been around since 2015 and came about when Thrust.io and Makesmail merged. It's safe to say that they've been in the market for a reasonable amount of time and provide a good service for their users.
So why do you need to find an alternative to Anymail?
Well, the email prospecting tool market has seen many new tools pop up in the last few years, many of which have many more features than Anymail. If you just want a verified email, then it's all well and good. But to really hit the mark with your prospects, you're going to need much more than that.
Let's take a look at Anymail, their pricing, and features and see how they stack up to Voila Norbert.
…
Anymail Finder Pricing Breakdown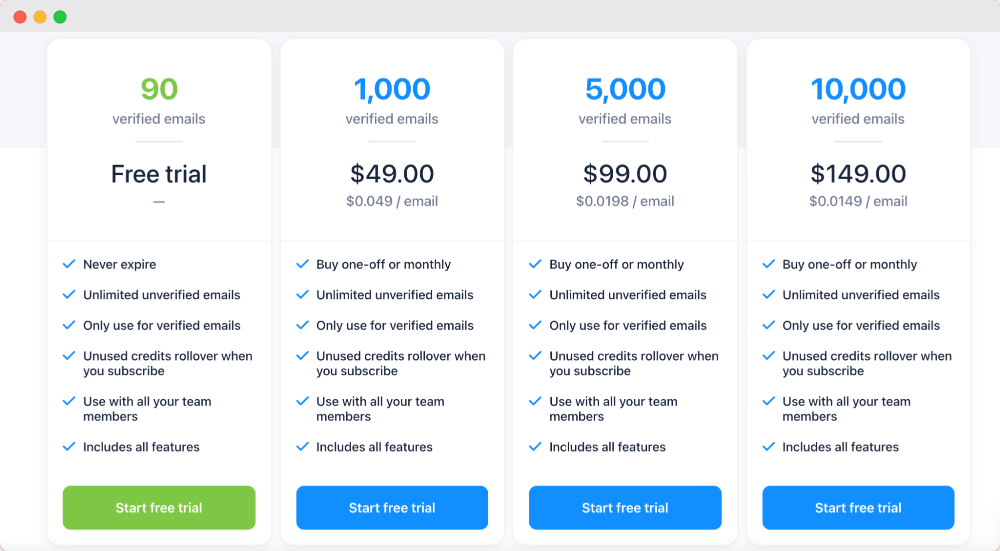 Anymail has taken a different approach for its pricing than other email prospecting tools – something that may have contributed to its success.
Their pricing is based on the number of verified emails that the tool surfaces.
When looking at their pricing, it's worth remembering:
A credit is when Anymail returns a verified email (which they claim to have a 97% deliverability rate)
Credits roll over into the next month (if you don't use them, you dont lose them)
You can add as many team members as you wish
You can pay as a one-off or a monthly subscription
It offers a free plan, which includes 90 verified emails. Then, you can upgrade to the next tier, which includes 1000 verified emails for $49. The highest tier includes 10,000 verified emails for $149, or $0.0149 per email.
Custom plans with more verified emails are available on request.
Voila Norbert as an Alternative to Anymail Finder
While both Voila Norbert and Anymail share some similarities in the data that they can find, there are several reasons that you might want to look at Voila Norbert as an alternative to Anymail.
Access to Higher-Quality Leads
High-quality leads are vital when you're working in cold outreach. You need to know the emails that you've found are accurate. At Voila Norbert, we have created a massive database of B2B email addresses, and we check every single request.
There's no guesswork when it comes to the data that we have.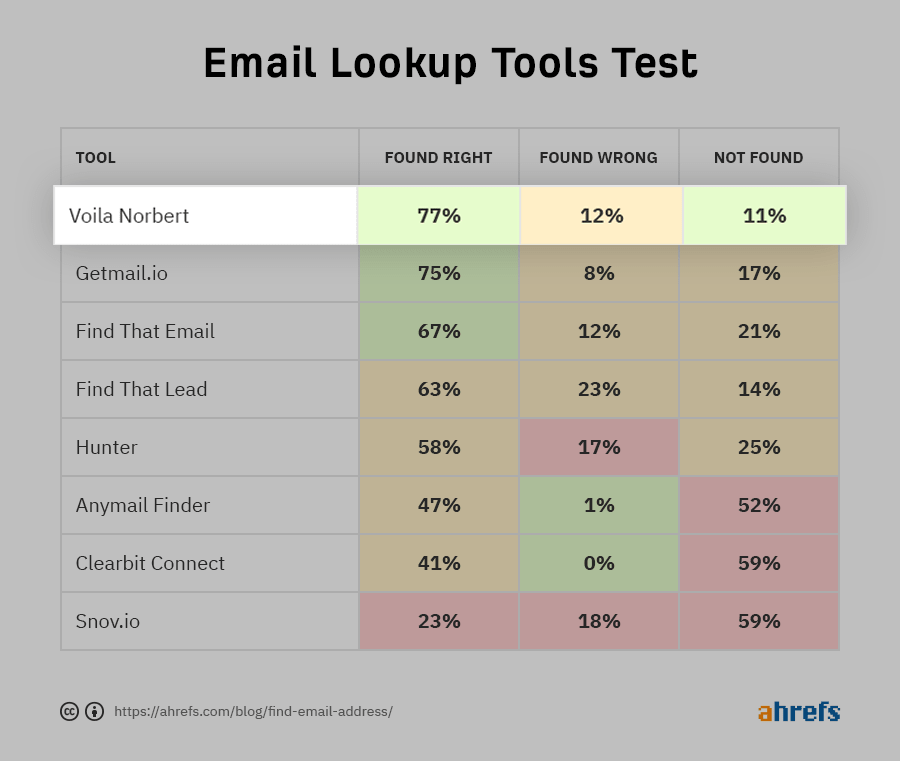 Integrations
Voila Norbert has more integrations than any other email prospecting tool – in fact, you can only connect Anymail via Zapier. With Voila Norbert, you get thirteen integrations as the standard: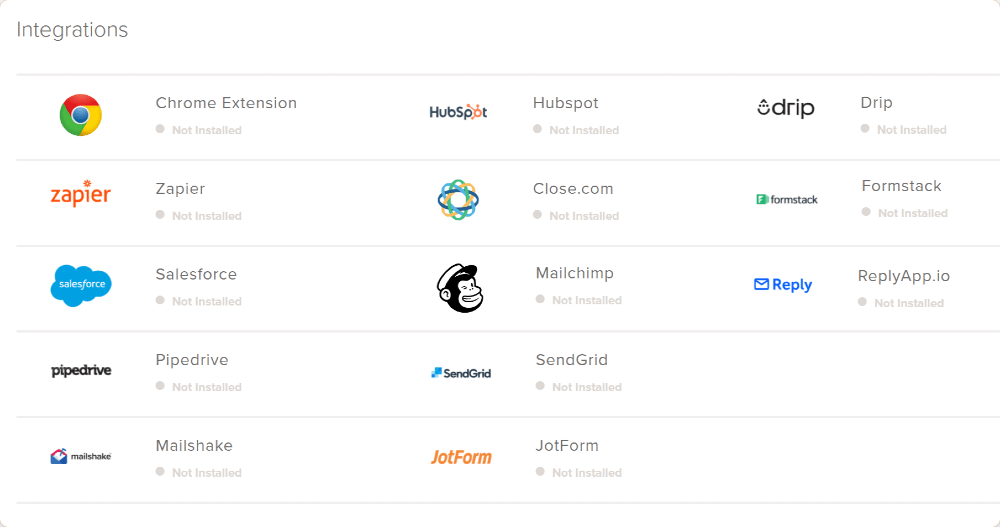 With this many integrations, you can be sure that you'll speed up your sales process, keep all team members in the loop, and close more deals.
Email Enrichment
While most prospects still want initial contact to come via email, we live in an increasingly connected world, so email enrichment is essential.
The more you know about a prospect, the more likely you are to get a response. While Anymail can find you emails, it can't surface the other types of data that can help you close more deals.
Voila Norbert, on the other hand, will also surface job titles, locations, social media profiles, and more.

Elements of a Good Email Prospecting Tool
So, what makes a good email prospecting tool? What should you be looking for before choosing your first tool or moving from one tool to another?
Here are 6 things that you need to look out for.
High-Quality Leads
Quality is essential when it comes to email prospecting tools. You don't want leads that don't have a chance of converting. The higher the quality, the more likely you are to make those sales.
See how easy and straightforward it is to find high-quality leads with Norbert: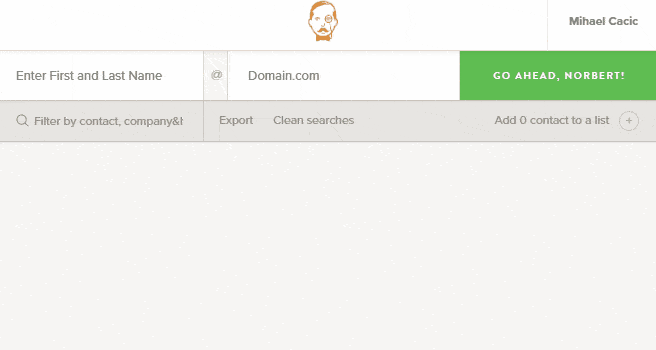 …
Quantity of Leads Worth Purchasing
When it comes to email prospecting tools, you need quality – but that doesn't mean you don't also need quantity. When you combine quantity and quality, you and your team have what you need to keep the pipeline full of leads that are more likely to convert.
Here's Norbert's bulk email finder in action: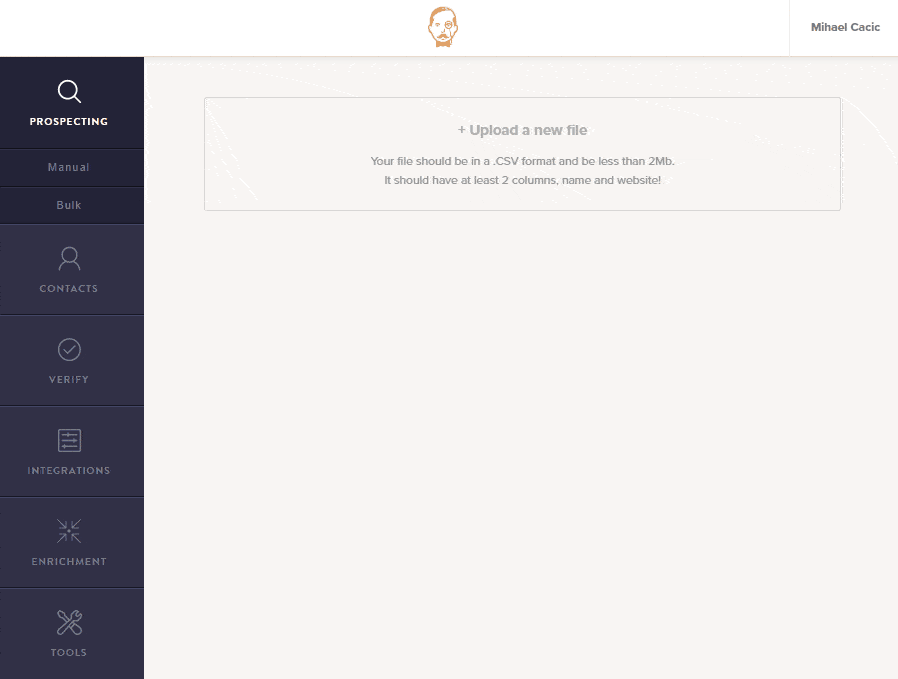 Email Verification
You don't want to waste time on emails that haven't been verified. It's a time suck and hurts your conversion rates. That's why Voila Norbert has a built-in email verification tool. You'll know that the email address is live, and you have a good chance of your message landing in the prospect's inbox.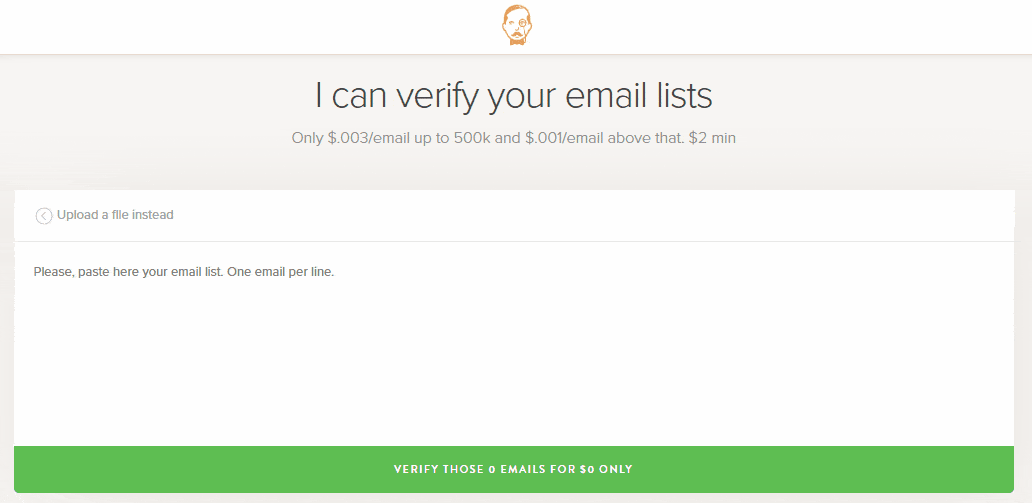 And, for more massive lists, you can also import a CSV: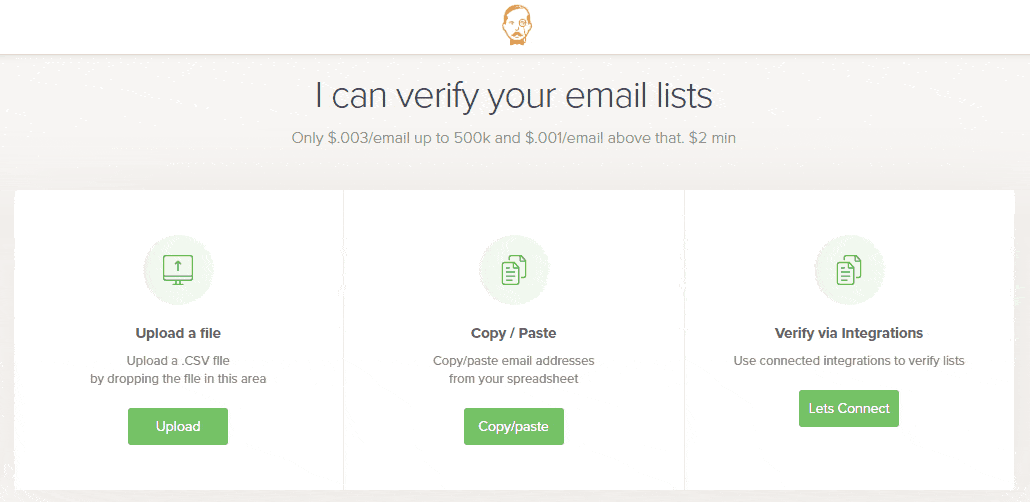 Data Enrichment
If you want to write emails that hit home with the prospect, then you need as much information about that person as possible. With Voila Norbet's email enrichment feature, you can gather data like job title, social profiles, and more – everything you need to tailor your emails to each individual.
Easy Integration with Other Services
Sales teams use a wealth of tools, and they must work together to keep your team streamlined, productive, and bringing in the sales. That's why Voila Norbert has unrivaled integrations.
Real Customer Service
When you have sales targets to hit, you need to make sure you are spending as much of your day as possible doing the actual work you love. You don't want to be battling bugs or waiting weeks for help on features. Picking an email prospecting tool with solid customer service is key.
Try Norbert Today!
Voila Norbert provides you with everything you need for quick & effective prospecting, enrichment, and verification. Click here to get started for free!
…