The way in which businesses prospect for leads is changing…
What used to be a face-to-face or phone-based task is now done almost entirely by email. In fact, email is proven to be one of the most powerful sales prospecting sales tools with an ROI of 44:1. So it makes sense that 8 in 10 prospects and 78% of sales reps prefer corresponding over email.
That said, over 40% of salespeople say that prospecting is the most challenging part of their job. Not only can it be challenging to find the correct email addresses of your target market, but it's also difficult to know how relevant the email address is to your goals.
As a result, prospecting tools like Lusha are becoming a go-to option for salespeople wanting to perfect their lead generation and qualification. They make it easier (and faster) to find and reach prospective leads, build up profiles and develop accurate data on your target audience.
Why Choose An Alternative To Lusha?
Lusha is a popular choice among sales pros boasting a 500,000 following and an average 4.5-star rating in its 1000 + reviews.
That said, it does have its issues.
Most notable is its searchable database of prospects. While this is a great asset, it's extremely expensive for what you get.
Lusha also works on a credit basis, where 1 credit allows access to 1 prospect. With the free version, only 5 credits are included, which isn't enough to test the tool.
This doesn't get better even with paid tiers. For example, in their Premium tier ($99 per month), only 100 credits are allocated per user per month.
Lusha also lacks some time-saving devices like bulk uploading and CSV importing, but more on that in a moment.
…
Lusha Pricing Breakdown
Lusha's pricing plan is based on the number of users and number of credits (one credit is equal to one profile contact detail) per month.
It has a free version and four paid tiers, from "Professional" at $89/month, which offers one user 80 credits, to "Premium" at $99/month with three users and 100 credits per user.
Its top-end "Enterprise" tier is a custom package tailored to the scale of your business. It also provides API access, team management, and dedicated support.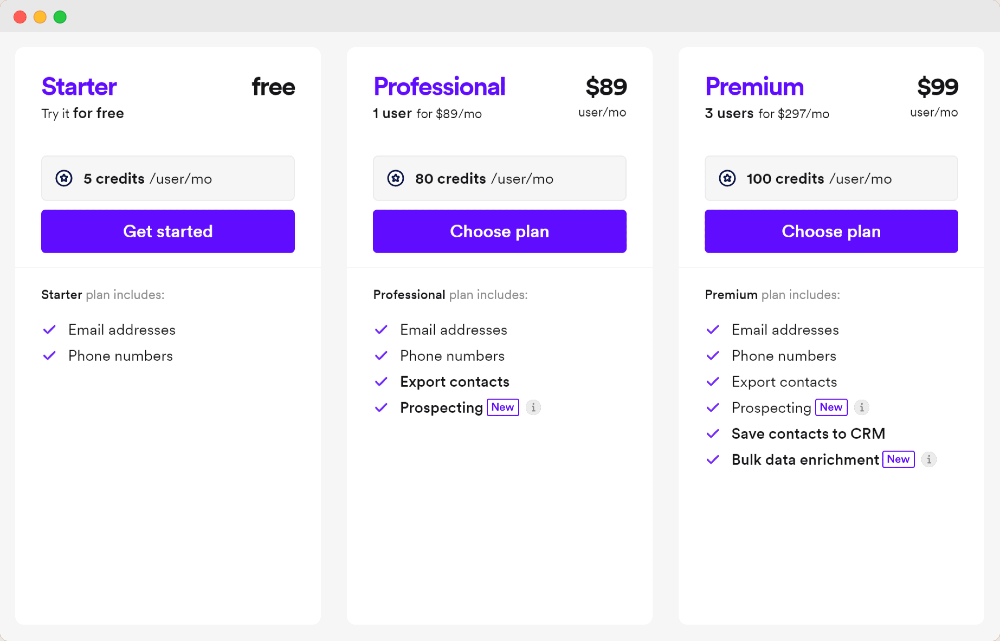 Now compare that with Voila Norbert, a prospecting tool that can find emails, verify, and enrich the contact information of your prospects.

For almost the same amount of money, you're getting 5000 monthly credits for unlimited users – and not 80 credits limited to one user.
Voila Norbert as an Alternative to Lusha
More Control While Finding Leads
Voila Norbert excels at offering much more input into the quality of your leads, particularly with its qualification and data enrichment add-ons.
At $30 per 10,000 emails, you can verify your leads, making sure that your leads are high quality.
Its enrichment feature also lets you access details on your leads that help you develop a strong understanding of your prospects. You can control what data points you want information on, such as job title, niche, and more.
…
Email Verification
Voila Norbert's email verification feature ensures that the prospects you reach are active, relevant contacts. This saves you from wasting time and money reaching obsolete or irrelevant email addresses, giving you a better overall ROI.
Email verification is pay-as-you-go, only $.003/email up to 500k and $.001/email above that.
Plus, it's super easy to use: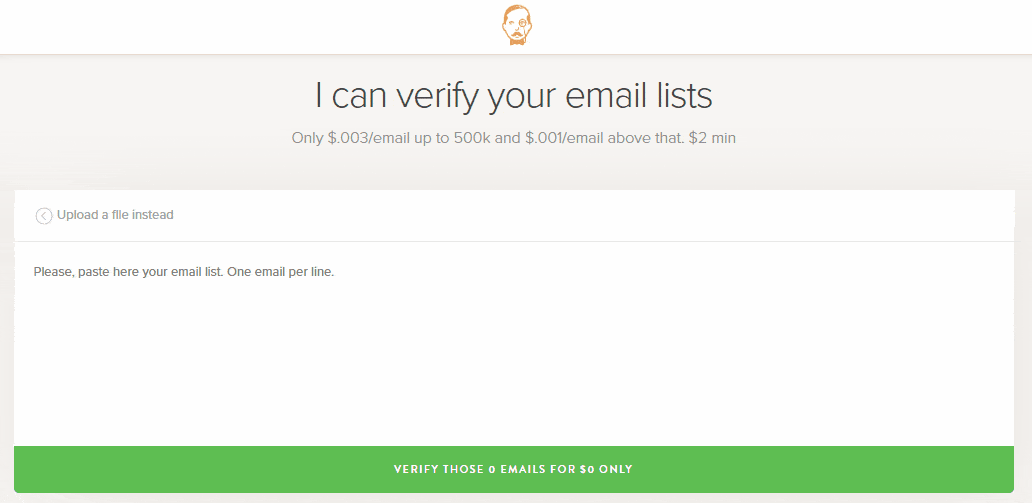 You can also import a CSV if you're verifying more massive lists: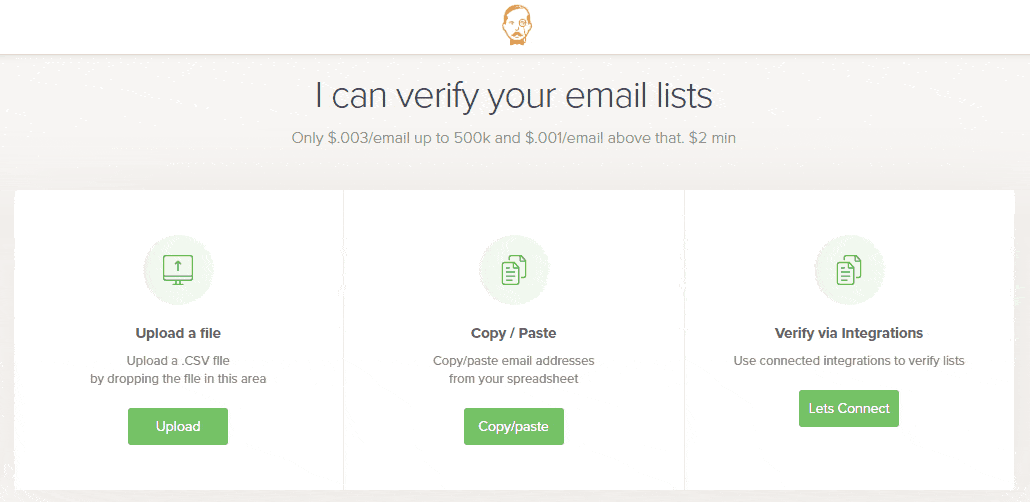 More Bang For Your Buck
Lusha and Voila Norbert have very different pricing structures, which means it's tricky to compare them directly. That said, it's obvious that Lusha's paid-for plans are vastly more expensive than Voila Norbert at every level.
Comparing, for example, the cheapest premium plans, Voila Norbert offers 1,000 prospects for $49/month, whereas for a $89/month, Lusha offers 1 user just 80 credits (80 prospects).
The next tier up, Voila Norbert offers 50,000 leads at $99/month. By contrast, for $99/month, Lusha offers 3 users 100 credits each. That equates to just 300 prospects.
The price difference is staggering.
In addition, Voila Norbert offers a more bespoke option, its prepaid credit feature, allowing users to purchase credits in advance at a rate of $50 per 500 credits.
You can also benefit from other add-ons like the data enrichment or email verification features. Both add a lot more value for a small extra cost.
Elements of a Good Email Prospecting Tool
If you're looking for an excellent email prospecting tool, here are 6 elements you need to look out for:
1. Access to High-Quality Leads
The main priority of your email prospecting tool is achieving top-quality leads. This means not just achieving a list of contacts, but ensuring those contacts are what you're looking for.
Voila Norbert has the technology, like its email verification tool, to ensure that you get the best possible prospects.
Here's Norbert Email Finder in action: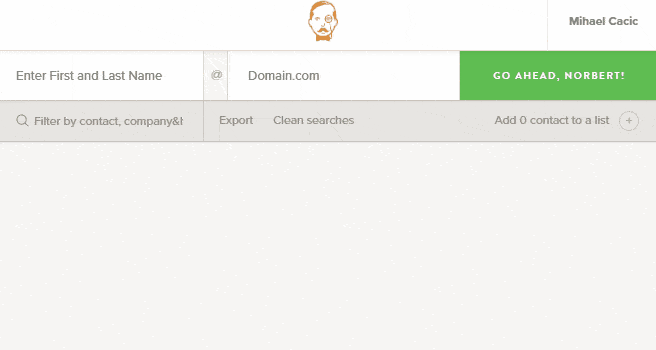 2. Quantity of Leads Worth Purchasing
When email prospecting, you need to find a tool that provides a sweet spot between a decent quantity of leads whilst providing those that are relevant and high-quality. And Voila Norbert gives you the opportunity to create massive lists of high-quality leads in seconds: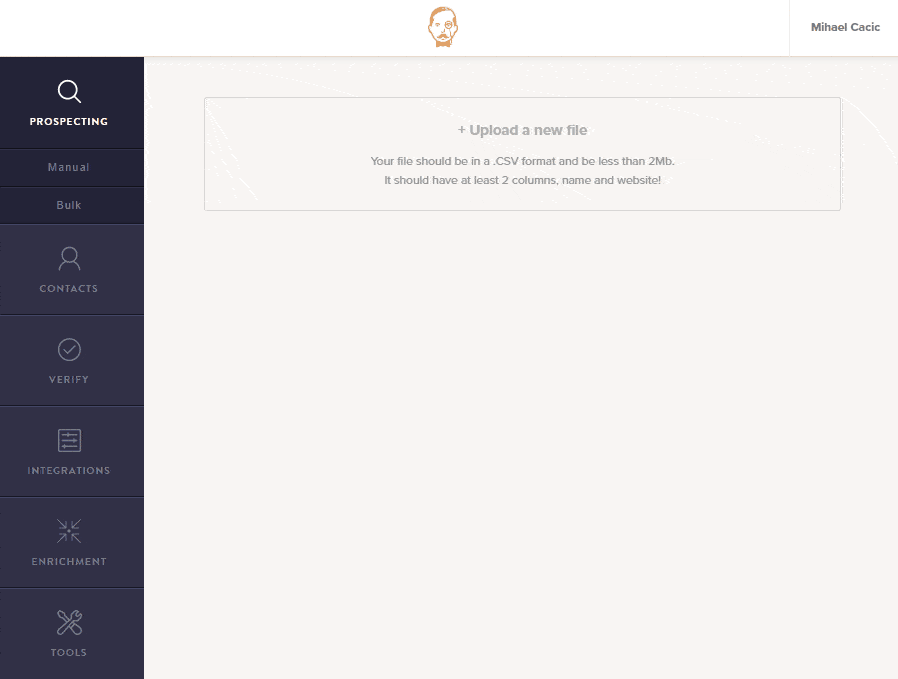 3. Email Verification
By verifying your prospects, you can ensure that the contacts you receive are all trustworthy.
Voila Norbert's email verification tool helps you scan each email so you can verify the quality of your leads in real time.
4. Data Enrichment
A marker of a good email prospecting tool is the ability to ask for information on other data points to build a fuller picture of your prospects.
Voila Norbert's data enrichment tool only costs a small extra payment to allow you to get more insight into your targets for future use.

5. Easy Integration with Other Services
Integrating your email prospecting tool with your other sales and marketing systems will allow you to streamline your campaigns. Look for a tool that includes, at the very least, all the main integrations such as HubSpot, Salesforce, and LinkedIn.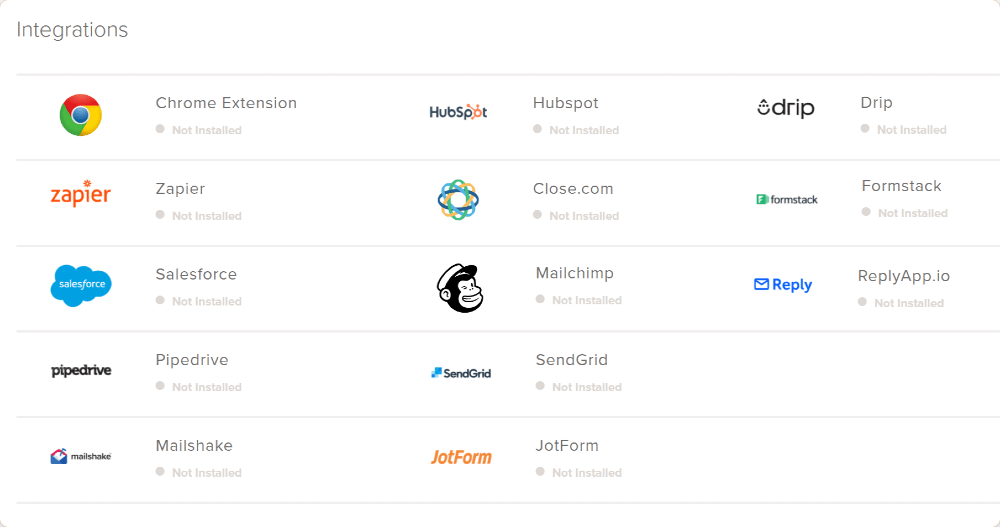 6. Real Customer Service
With any sales and marketing tool, it's important you have the right level of support to let you focus on the task in hand, rather than waste time troubleshooting.
Voila Norbert offers top-notch customer service to help you whenever you need it.
Try Norbert Today!
Voila Norbert provides you with everything you need for quick & effective prospecting, enrichment, and verification. Click the button below to get started!
…