Managing a business can be challenging, but business development tools aim to make the process smoother.
These tools can assist with tasks such as improving workflow efficiency, time management, team collaboration, and establishing successful relationships with prospects. To provide you with the most comprehensive resource possible, we have compiled a list of the top 16 business development tools.
Our research involved categorizing them into eleven groups and then selecting the top option for each category. Our assessment took into consideration their functionality, price, features, and reviews from past users.
This guide offers a "virtual experience" of each tool, allowing you to avoid the hassle of signing up for each one. We have verified that the information in this article is factual, providing you with definite answers. Let's dive into it
Jump to sections
Top Chatbot: Software: Tidio
If you hate long-form content and want our top pick already, choose Voila Nobert. To get new business opportunities, you need to send messages to founders, CEOs, CMOs, etc… The best way to get their contacts is with Voila Norbert. Test us now and get 50 free emails using this link.
What is a Business Development Tool?
A few years ago, the only tools businesses depended on to scale were landlines and yellow pages.
You'd call people you'd never met, try to sell them something they neither knew nor wanted. Though it was "suckish," it was the only way to meet your quota.
Then came business development tools. They made life easier and brought better results faster.
These tools aren't only meant to replace landlines and yellow pages. Thanks to technology, we have multiple options that do everything to help your business run smoothly.
Whether you want something that will cut the time you spend on a task, make communication easy in your team, or manage your social media accounts on autopilot, they are all available.
Benefits of Business Development tools
Easy-to-use CRMs: Customer relationship is the engine that drives growth. Therefore, more managers are looking for software that can quickly marry CRM tools with marketing automation that run on autopilot.
Time Management: There are a bazillion things to be done every day in a business. Thanks to technology, half of them can be automated. Business development tools aim to have a share in this automation. It could significantly reduce the time spent on repetitive tasks.
Robust Tracking Facility: Most of the tools we'll talk about integrate with one another. This makes it possible to get up-to-date data. It's therefore easy to make decisions based on real-time insights.
Business Growth: While these tools help run a business smoothly, their unseen goal is to scale your business. Once most of your operations are running on autopilot and communication is made efficient, you have more time on your hands to pursue revenue-generating strategies.
How To Choose The Best Business Development Tool
Business development tools cut across every business department—talk of sales, marketing, outreach, accounting, and even operations.
With this in mind, choosing the right tool is entirely dependent on the functionality and your goals.
For example, if you want to get more prospects on your sales pipeline, Voila Nobert and RightInbox are better suited for the task.
Nevertheless, you shouldn't overlook pretty obvious factors when choosing. Some of this include:
Price
Ease of Use
Automation Capability
Features
Customer support
Top Prospecting Tool – Voila Norbert
Norbert is the face of prospecting.
Whether you're looking to find clients for your business, guest-posting opportunities, recruiting top candidates or connecting with CMO, CEOs, and founders, Voila Norbert got you covered.
It does one crucial thing – finding contacts for these people.
With a well-tailored message, you can also use it as an excellent business development tool to scale your business.
Nevertheless, we have to agree that there are many other prospecting tools out there? So why does Nobert stand out?
First of all, we have a superb and secret-based algorithm that helps us find the most valid emails. Below is a screenshot of a G2 comparison review to confirm this.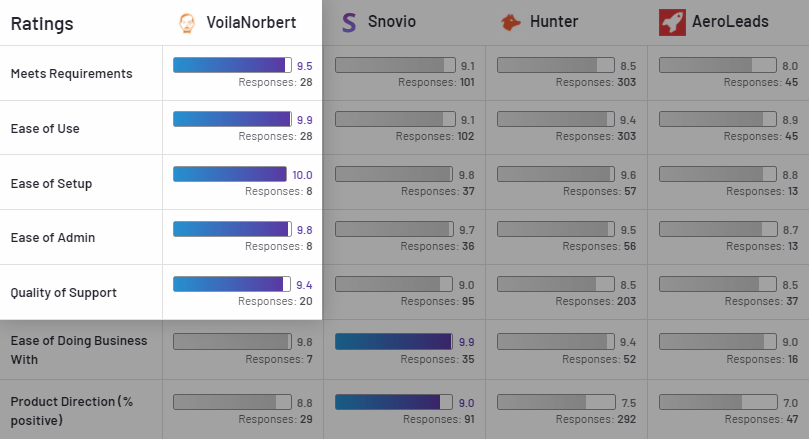 Secondly, we have some robust features that go hand in hand with our email quality. Here's what you need to know.
Features
You need your prospect's name and company domain to find their individual emails. Norbert runs the search on its database and provides an email together with an accuracy score to show how confident it is that the email is correct.
The bulk email finder pretty much works the same. The only difference is that you put up a list of prospects names and domains on Norbert's search box. Then, once you've run your search, you can download your email list into CSV, XLCX, and Google sheets.
Norbert has a huge list of integrations to make sure things run smoothly without using another tool altogether. These integrations are Pipedrive, Sendgrid, Mailchimp, Mailshake, Zapier, and more.
The chrome extension comes in handy when you want to find prospects' contacts in real-time. For example, you might be scrolling through LinkedIn and bump into a CMO who might be in for a business opportunity. You'll just activate the extension and get his contacts on the fly.
Pricing
Norbert starts by giving you 50 free emails for a test drive.
Once you think we're a good fit for your goals (you bet you will), you can upgrade to our paid plans.
They come in four pricing options as shown.

Our prices are progressive, meaning you get more emails as you jump to the next plan. The good thing, though, is that the cost per email is regressive.
In a nutshell, this means that you pay less per email when you climb up the ladder. For example, the Valet plan goes for $49/month and gives you 1000 emails…
That's about $0.05 per email.
When you upgrade to another plan, like the counsellor plan, you'll pay $499/month and get 50,000 leads.
On a telescopic look, that's a $0.001 email, which is an 80% discount. That's quite economical as it allows you to scale with ease.
If Right Inbox is something you'd love to include in your business development arsenal, take us out for a test drive. We'll reward you with fifty free emails for trying us out.
Top Email Management Tool – Right Inbox
Right Inbox is a sister company to Voila Norbert.
Both deal with emails, but Rightinbox goes deeper into your inbox. It adds superpowers to your Gmail by giving you the lacking features.
As a result, you'll spend less time in Gmail but achieve more.
When combined with the prospecting power of Voila Nobert, it's easy to bring more clients into your sales pipeline with less effort.
Let's have a brief feature overview to get matters into more perspective.
Features
Email Tracker: Over 306 billion emails are sent every day – 40% of them are tracked. With RightInbox's email tracker, you get to know what happens after you click send.
For example, you'll know if your recipient has opened the email, clicked on any link, and how many times they've viewed the message.
Whenever you launch a cold email campaign, you'll note that one specific email template is more effective. With RightInbox email templates, you can transform that email into
customizable templates for future campaigns.
The email sequences allow you to create automated follow-ups that are activated when a recipient fails to respond to your emails.
If you're the type that keeps forgetting to reply to important emails, then the email reminder will come in handy. It sends you a nudge when an email you haven't replied to stays in your inbox for long.
Pricing
RightInbox is the most affordable business development tool on this list.
You can get started for free or jump straight to the paid plan that goes for $7.95/month. You get all the features mentioned above with more.
If you go for the annual plan, you get a $2 discount. This goes down to $5.95 per month for a whole year.
Top Cold Outreach Software: MailShake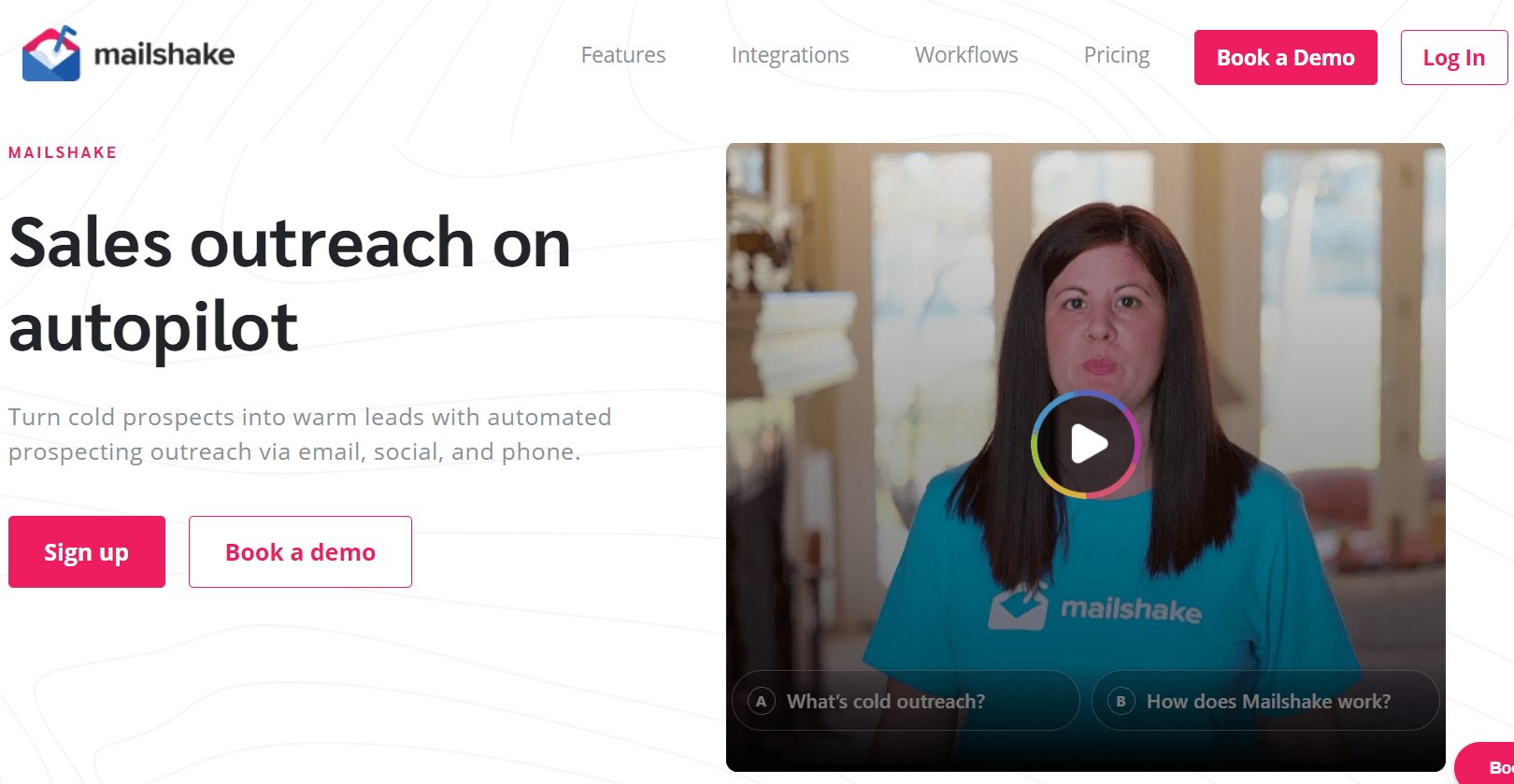 Cold email is the most effective way of scaling a business.
Whether you're looking to connect with leads, find influencers, or build a personal brand, it's a reputable practice to consider.
Mailshake acts both as a sales engagement software and an email outreach tool.
This makes it the go-to tool for email marketers and sales professionals looking to grow their customer base with cold emails.
With that in mind, here are some of Mailshake's features you'll find interesting.
Features
Mailshake takes email personalization to a whole new level. For example, you can insert personalized texts and images to each prospect when doing mail merges.
You can build email sequences quickly using powerful email templates available on the platform.
It offers an effective lead tracking feature where you can mark leads as worn or lost with a lead catcher.
You can marry cold emails and cold calling right from the same platform to increase your success rate. Mailshake gives you unlimited VOIP calls to Canada and the USA.
Pricing
Mailshake comes in two pricing options. First, you can choose the email outreach option for $59/month.
The plan provides features like email personalization, automated email sequences, email warm-up service, among others.
If you want Mailshake for sales engagement, you'll pay $99/month. A few of the features you get here include social selling, custom tasks, and lead temperature.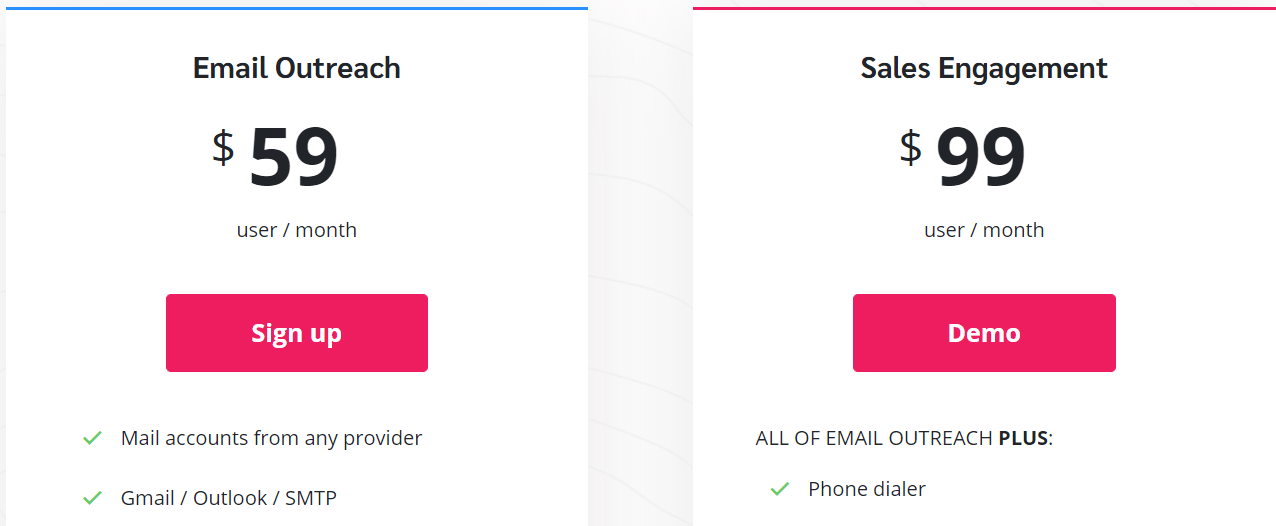 Top Sales Intelligence Tool: LinkedIn Sales Navigator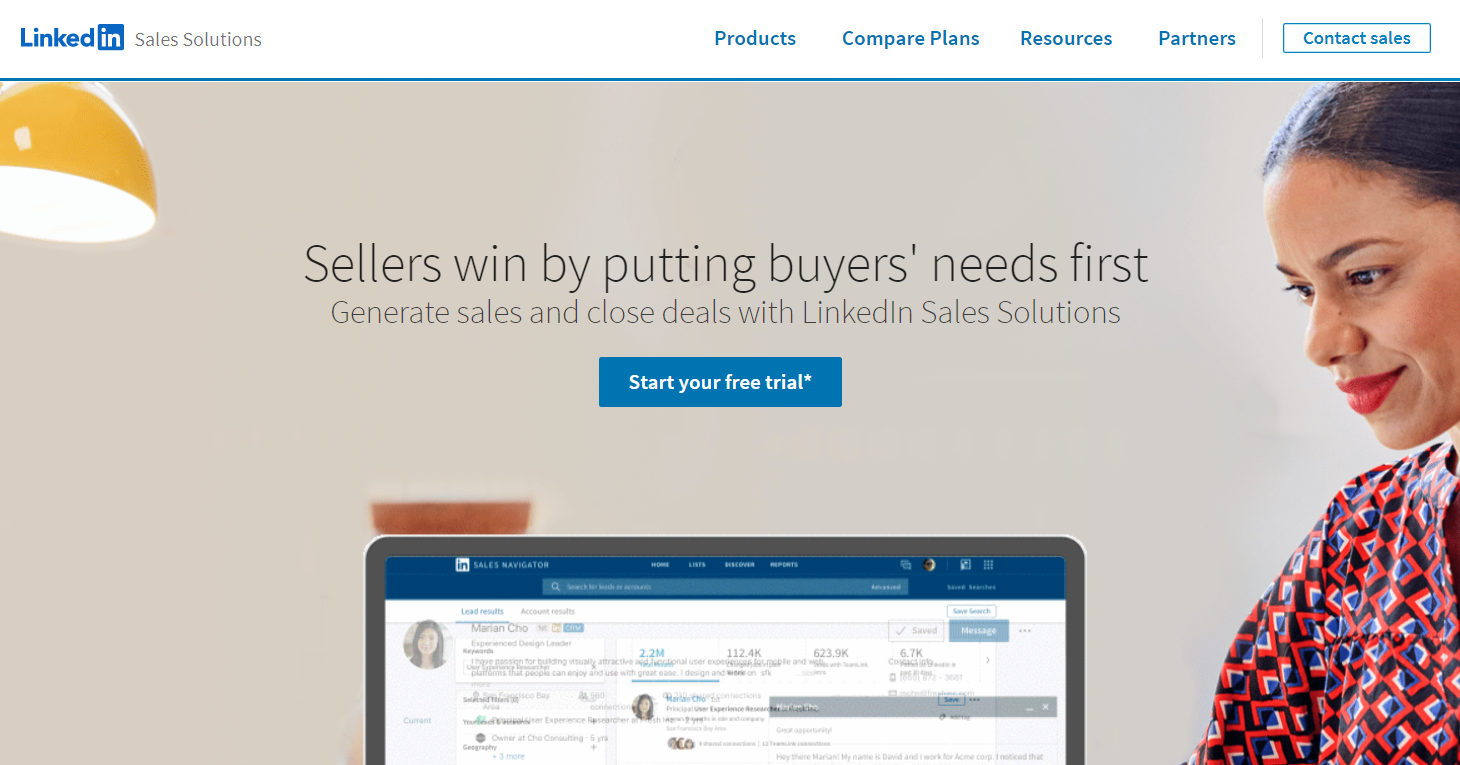 A sales intelligence tool is built to quench an entrepreneur's curiosity. By this, you're able to hunt down business opportunities that your competitors may not see.
With this in mind, LinkedIn sales navigator makes it to the top of this list for one key reason – it's built for the modern sales development representative.
This means LinkedIn sales navigator can help you contact, qualify, educate, and drive fast results since it's a sales intelligence software.
Furthermore, the sales intelligence it brings to the table makes it easy for sales representatives to run their day-to-day activities.
Features
Since LinkedIn sales navigator is based on automation, you'd expect sophisticated features like sales automation and lead management systems to ensure everything flows smoothly.
Another unique feature is the sales navigator, which allows you to target the right buyers, understand insights, and engage them with personalized outreaches.
LinkedIn sales insights provide you with real-time data from LinkedIn to better target your campaigns.
Pricing
The tool comes in three pricing options, as shown in the screenshot.

For the first two options, you get a free trial before you pull out your wallet. Technically, the only difference is the number of features you get from each plan.
Top Marketing Automation Tool: Hubspot Marketing Hub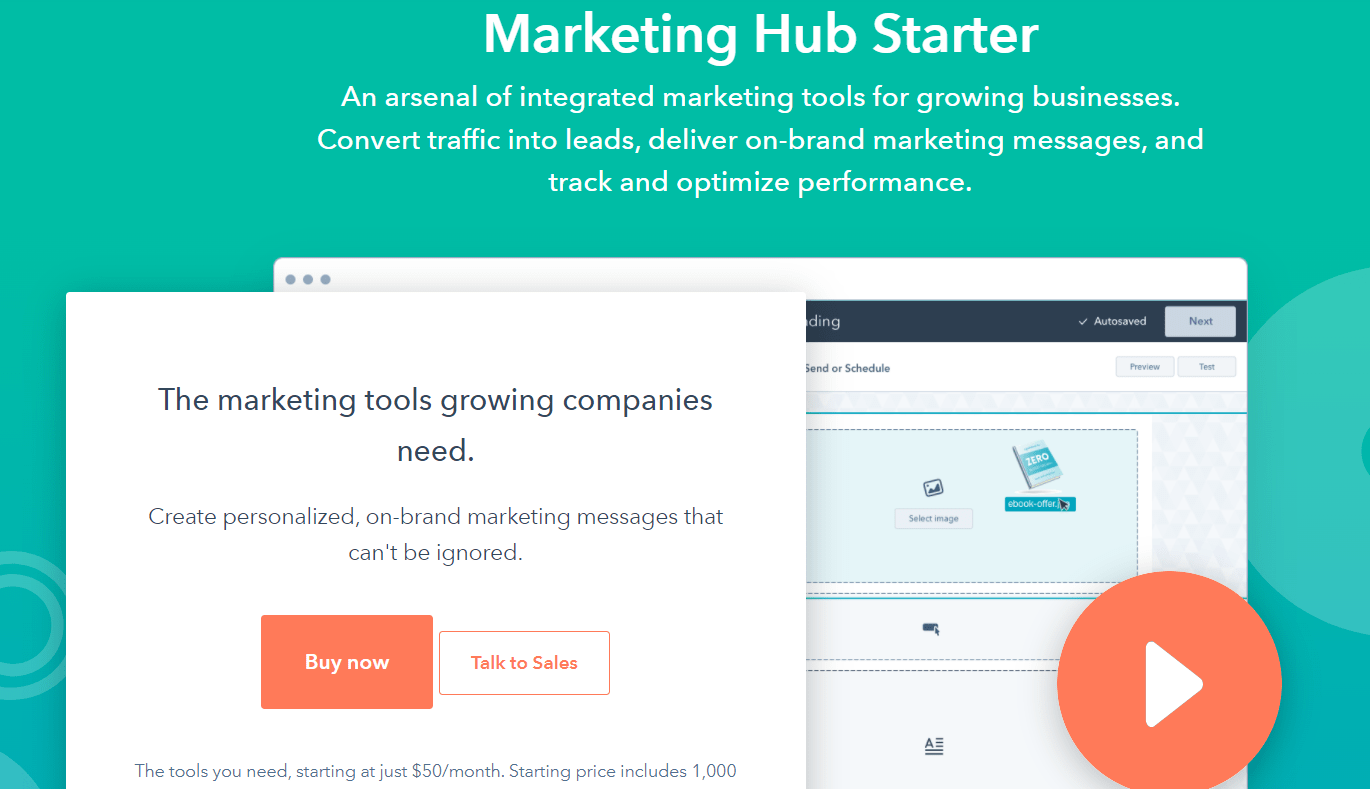 Hubspot marketing hub is undoubtedly the best marketing automation tool. Why? It's an arsenal of integrated marketing tools to develop your business from one platform.
You can use it to deliver powerful marketing messages, convert traffic into leads, track and optimize performance.
Features
The blog software shows the content marketing side of the HubSpot marketing hub. It allows you to create powerful content that appeals to your audience.
With the SEO marketing software, you get tools that will help build your authority in search engines.
The video hosting feature allows you to embed marketing videos anywhere on your website. You can also record one-to-one videos and embed them on emails, strengthening your email marketing efforts.
We also have to mention the Ads software. It uses your CRM data to create personalized and targeted ad campaigns that turn more prospects into customers.
Pricing
Hubspot marketing hub has a lot to offer. But, unfortunately, you have to pay a lot of money to use it.
Here are the three pricing options.

The reason why the software is too costly is that there isn't one price for each tool.
Whatever plan you choose, you get a full-suite marketing platform that comprises email marketing, landing page, social media management, marketing automation, and more.
In a way, the pricing is economical, considering the perks you still get.
Top CRM Platform: Salesforce CRM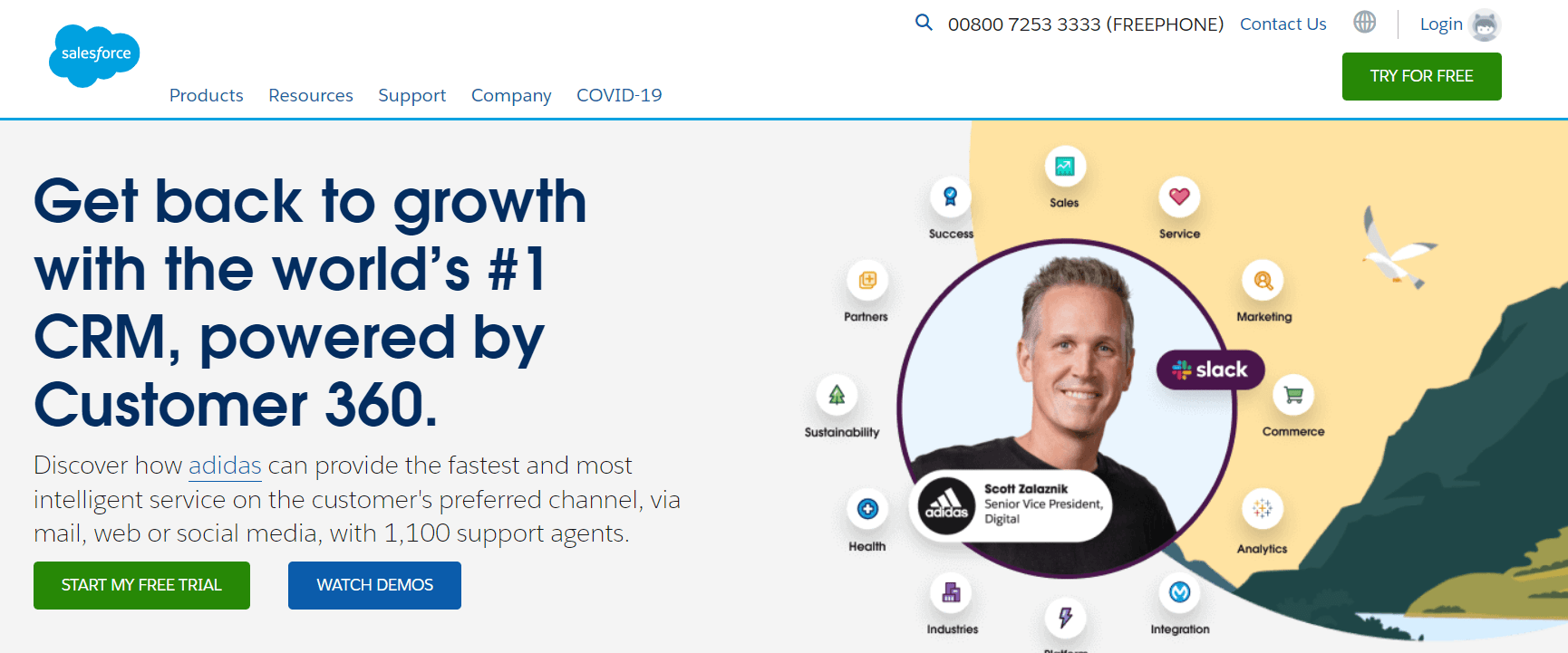 Salesforce is the global leader when it comes to CRM.
The company, which started over two decades ago, has changed the CRM industry entirely.
You should note that salesforce is not just about tracking your customer interaction. It goes on further to find, nurture, and convert leads faster into sales.
On a broader spectrum, Salesforce helps you get all the information you need about prospects. And it helps you sell faster by spending less time in spreadsheets.
Features
The first feature you'll love is lead management. Not many tools give you "advice" on where to invest your marketing budget. Lead management does just that, plus it allows you to track leads to close while optimizing your campaigns in real-time.
The second popular feature is account and contact management. It gives you a complete overview of your customers. You get to know their history, contacts, customer communications, and more.
Salesforce has some pretty compelling sales data. The feature gives you the insights you need to connect with key decision-makers quickly. You also have the option of importing your own data such as leads, opportunities or any other object into Salesforce.
Pricing
Salesforce has a tiered pricing plan with four options to choose from.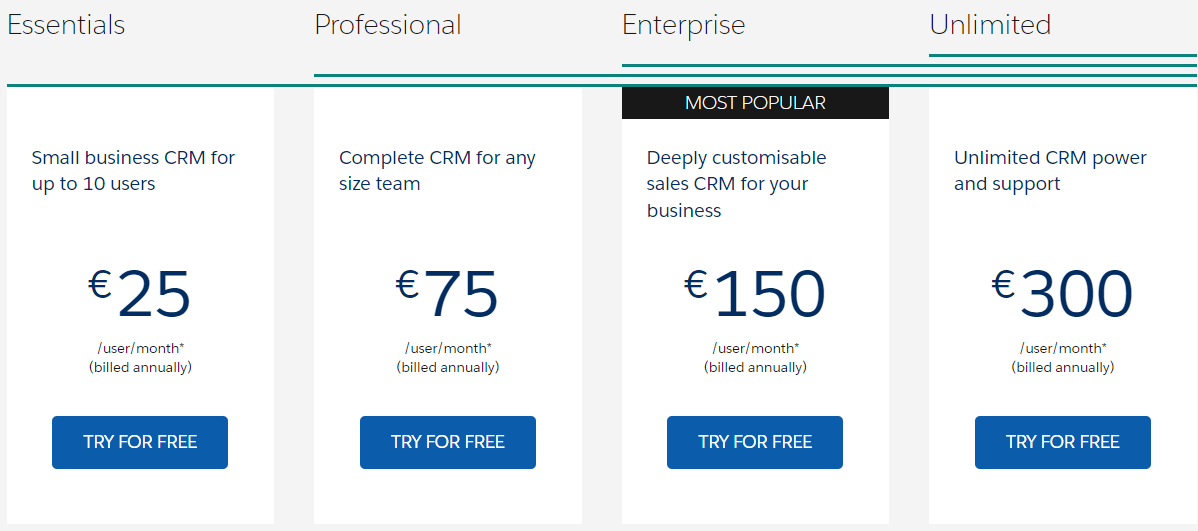 The pricing is dependent on your business size. Of course, the more people you have on your team, the more you'll pay.
Top Social Media Management Tool: Hootsuite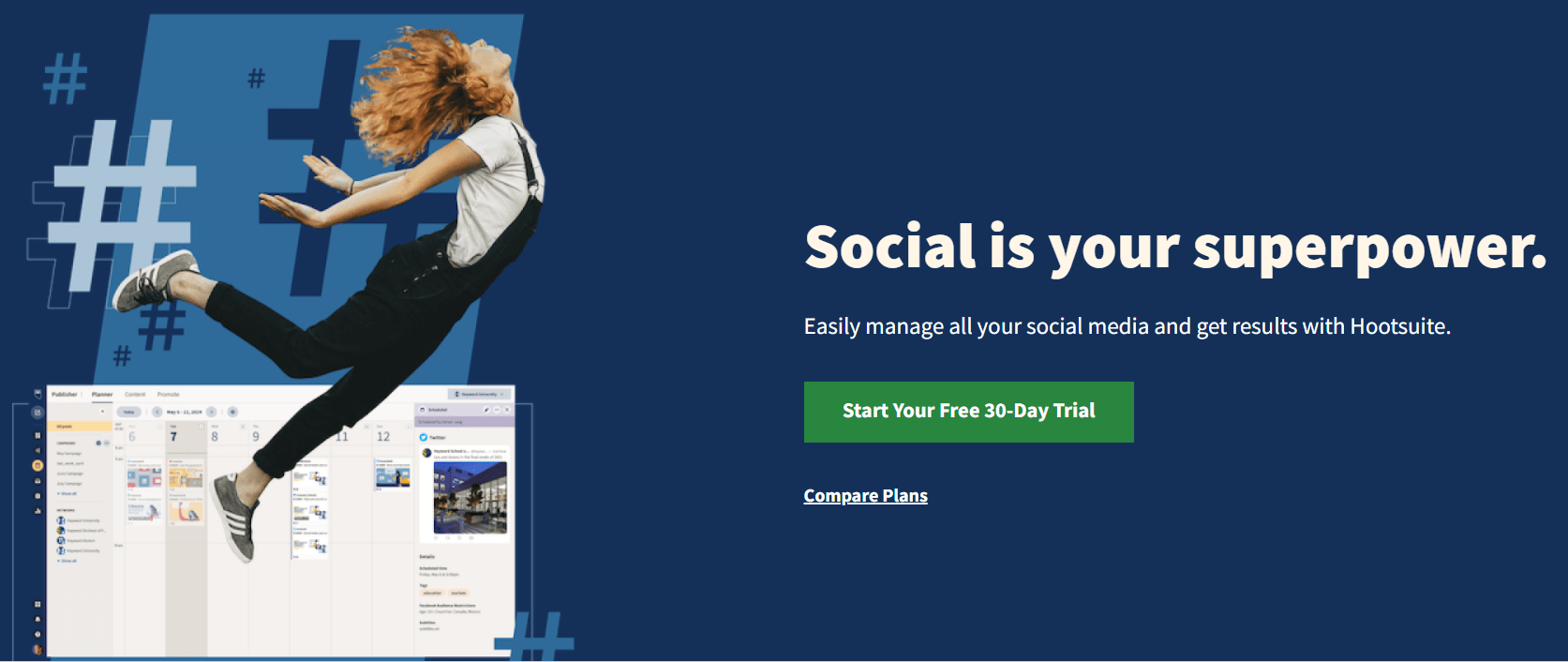 With the rise of social media, branding your company as an authority has become easy.
The only way to do this is by consistently posting valuable content and engaging with your audience.
Since that's not an easy task, you need a robust social media management tool to manage all your social media in one place.
It will help you with social listening and leverage your time to increase your social media presence through automation.
Features
The publishing tool helps you create quality content for your audience. The process is quick. You first start by planning, creating the posts, and finally scheduling them for posting in advance.
After you post, you need to engage with your audience. Hootsuite has a unique feature that enables you to monitor incoming messages and comments from multiple channels at once.
While Hootsuite manages your social media account, they have an advertising feature that makes your investment worthwhile. You can manage multi-channel paid and organic efforts from one dashboard.
You need to see results for your efforts. The tool's analyzer lets you examine performance across all channels and gives you detailed reports.
Pricing
You get four pricing options as follows.

The difference in pricing comes down to the number of users and the social accounts you want to manage.
Of course, you also get an opportunity to get premium features when you climb the ladder. Such premium features available in top-tier plans include scheduling posts, managing team access, and assigning posts and comments to team members.
Top Appointment Scheduling Tool: Calendly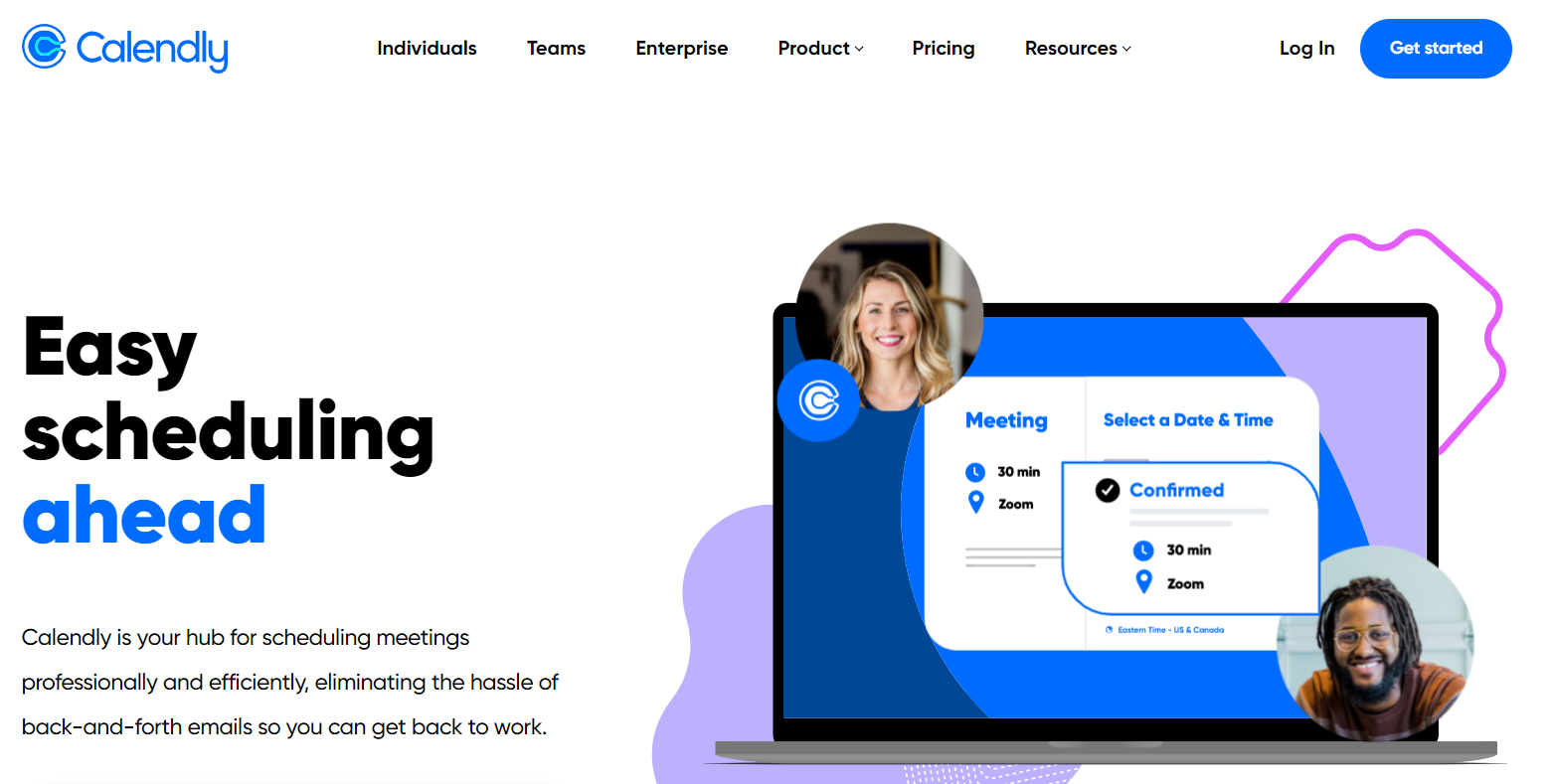 Calendly needs no introduction. Thanks to Covid-19, everybody was booking appointments for online meetings using calendly.
And it is easy to see why it's a popular business development tool for scheduling appointments. Apart from being extremely easy to learn and use, Calendly is also very flexible.
You can set a calendar on your own and set how long you want the meeting to be. Plus, you can set buffers to avoid getting overscheduled.
Features
As hinted, Calendly's most notable feature is the availability preference. You create multiple meeting slots you're comfortable with and send them to your interviewee to choose the slot he's comfortable with. So it's a win-win.
The workflows let you automate your communication. As a result, you save time by automating routine communications like follow-ups and reminders, increasing show rates.
An interesting new feature is the embedding add-on. It allows you to add calendly on your website for anyone to book you directly.
The calendar connection is modern-based scheduling that allows you to connect up to six businesses and personal calendars depending on real-time availability.
Pricing
Calendly has a reliable free plan which allows you to do pretty much anything for an individual.
If that's not enough, you can upgrade to either of the paid plans for $8/seat/month and $12/seat/month.

Top Team Communication Tool: Slack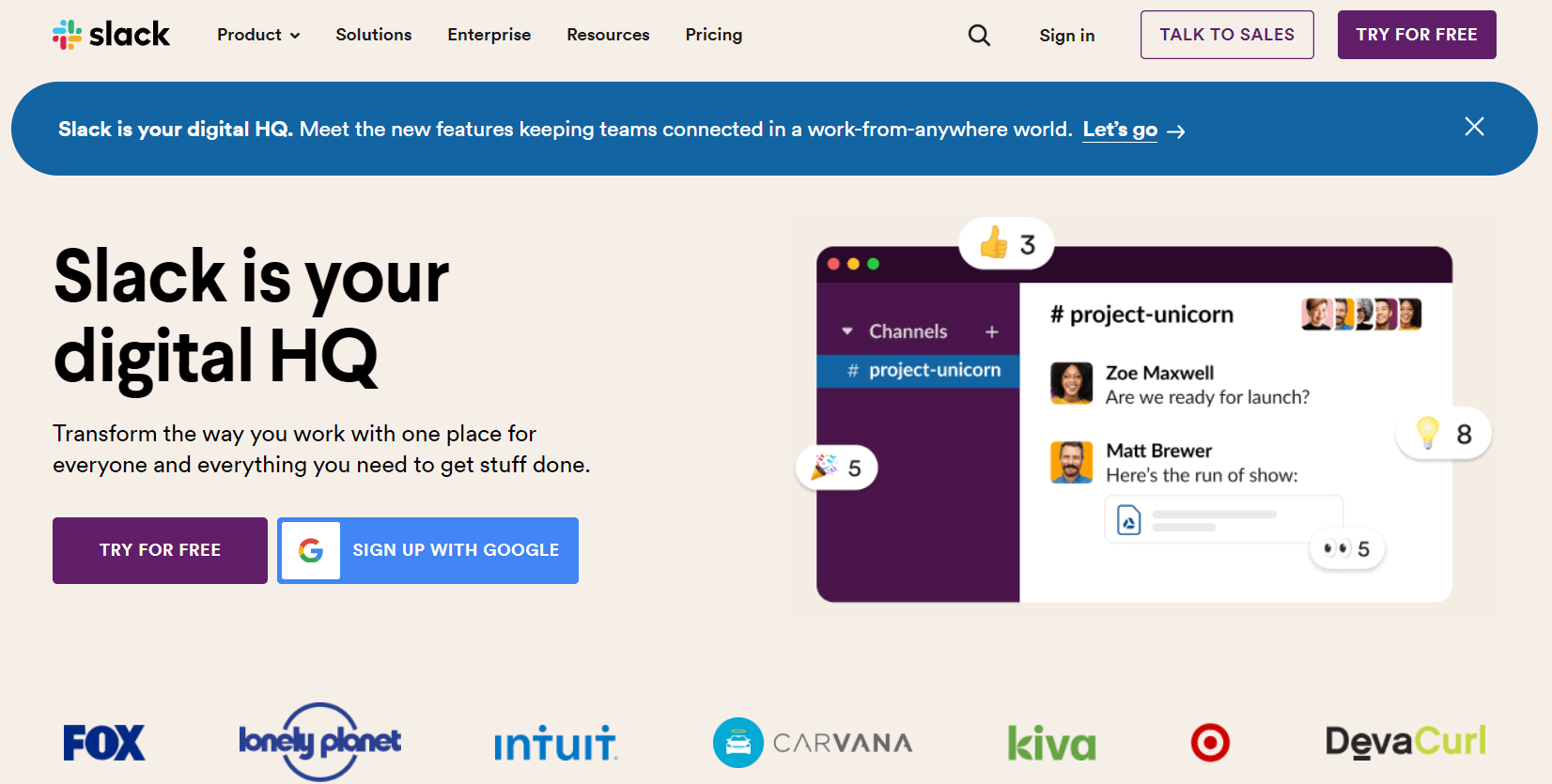 "Slack is where the future works."
That's a bold statement you get when visiting slack's website. And it's groomed to live up to that vision.
The company has been in the limelight currently, not only because it was purchased by salesforce for a whopping $27.7 billion.
But also because it's simple to use, thanks to its intuitive interface. Anyone will find it easy to navigate through the features.
Features
Slack channels help you stay organized and focused by giving central spaces for conversations, files tools, and team.
Slack has a huge list of integrations (2200 to be precise) so that you don't use a million tools to develop your business. These include Google drive, office 365, Jira, zoom, salesforce, and more.
The workflow builder lets you automate those repeat communications so that you can focus your precious time on more critical tasks.
The messaging feature makes you a teamwork champ with team chat for business. This adds to the efficiency of Slack as you can create an organized team that works together.
Pricing
Slack is not only incredible for it' functionality. It's also highly affordable.

The free plan is just enough if you don't have a huge team. It gives you 10,000 messages, ten integrations, and voice/video calls.
You can jump to either the/ pro or business plan when your operations go beyond the free plan features. They cost $6.67/month and $12.50/month, respectively.
The final plan – enterprise grid – is for the most demanding and busy enterprises. You have to reach out to get customized pricing.
Top Task Management Tool: Trello

Trello and Slack are similar in a few things, but the former is far much better for project management.
It's intuitive to use, has a clean UI and interface. Without a doubt, Trello would be the best option for someone looking for an easy-to-use task management tool.
On the downside, though, Trello lacks advanced features such as time tracking, CRM, resource allocation, etc. that may limit complex projects. And since we've mentioned features, here's what you'll get.
Features
Trello uses a familiar Kanban-style task management interface. You can also call the interface, Trello board. The board is divided into cards that represent tasks. You can add as many cards as you want to make your operation smoother.
Trello offers a powerful automation capability using its butler app. You use the app to create workflow automation by yourself.
The too gives you integrations known as power-ups put together by third parties. You can add as many as you want. Therefore, you can do much more than just move tasks from one card to another.
Pricing
Here are the four Trello pricing options.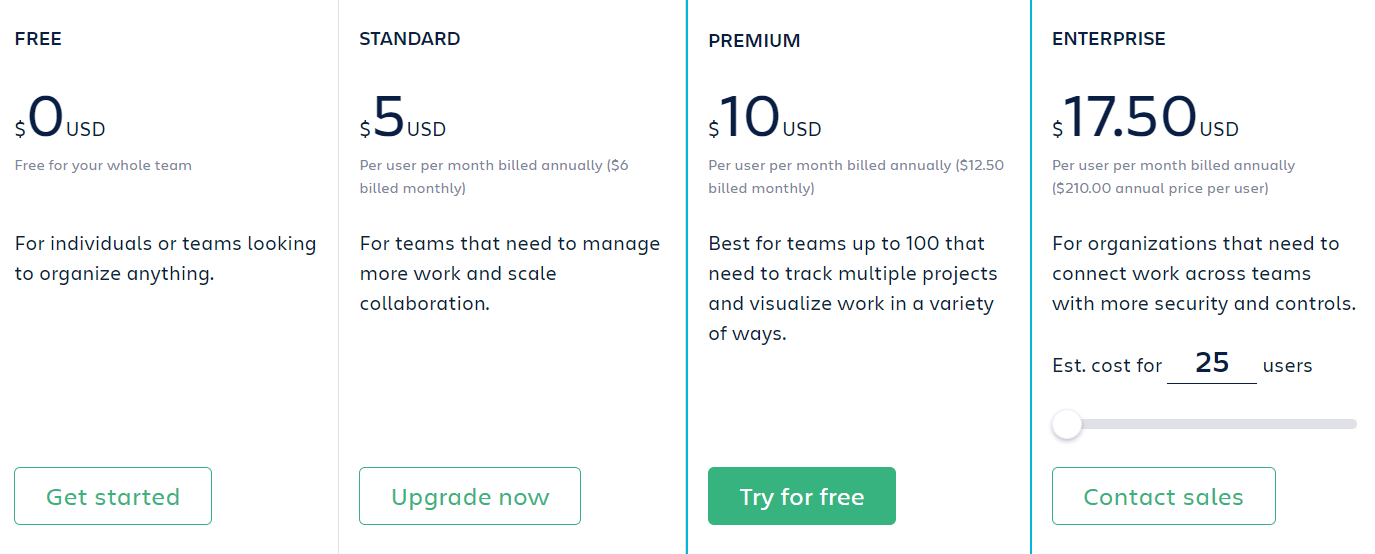 Trello's free plan is feature-rich. You get pretty everything you need to manage a small team.
The plans following start at $5/user/month and go all the way to $17.50/user/month. They give you more premium features as you dig deeper into your pocket.
Top landing page builder – Instapage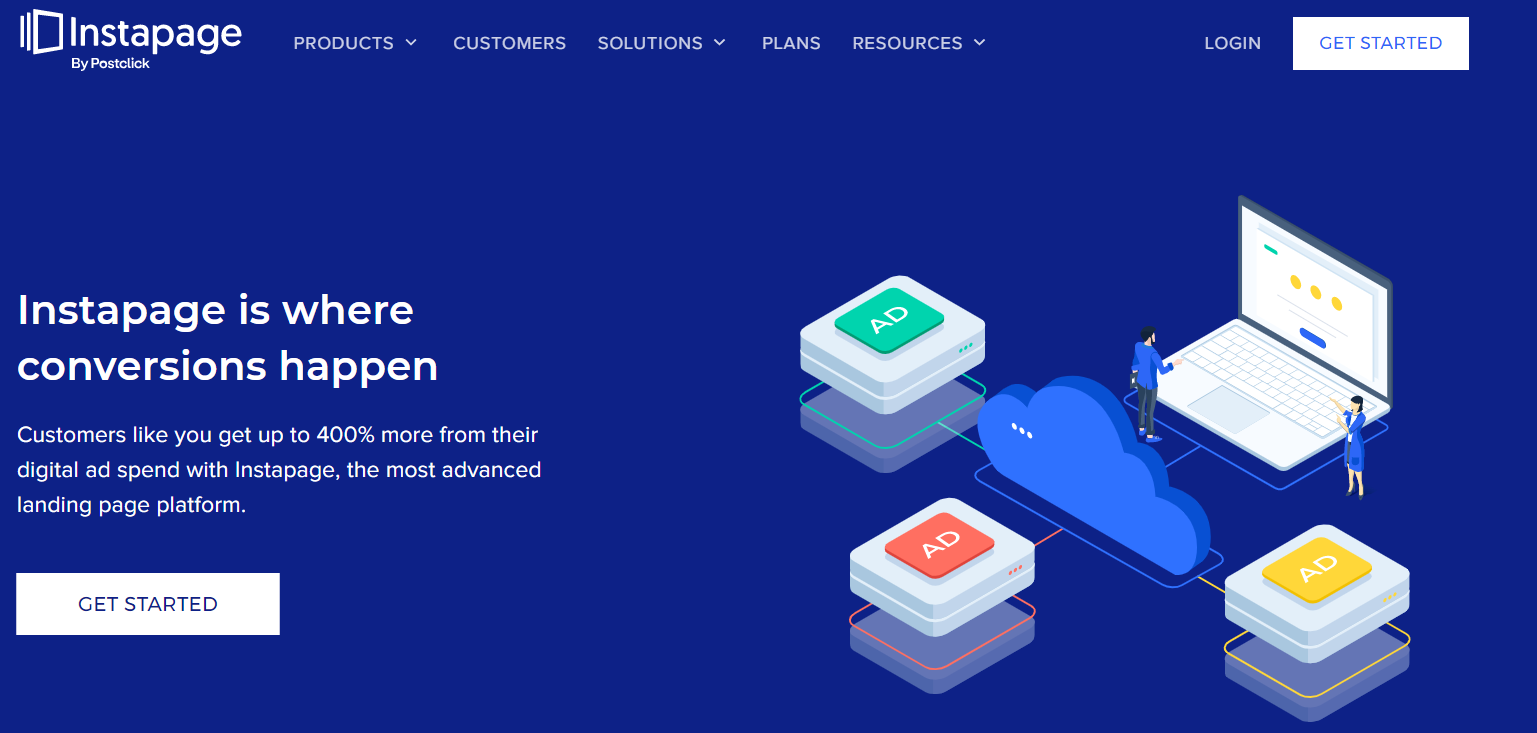 Instapage is considered the fastest tool when it comes to building landing pages.
As a business that wants to grow by turning more websites into visitors, you can't underestimate the power of landing pages.
Just a few years ago, you had to hire a designer and pay them a lot of money to come up with something.
Thanks to tools like Instapage, you'll get templates and an intuitive drag and drop editor to create landing pages on your own.
Features
Instapage isn't grid-based like WordPress. It means that creating landing pages is all about dragging and dropping elements. So you're good to go with a bit of tutorial.
Instapage gives you over 200 customizable templates and 33 million Bigstock images. As a result, creating your landing pages is less of a hustle. You just need to pick a template, customize it to your liking, and add relatable images.
Instapage gives you analytics to help you create the most effective landing pages. These include heatmaps, A/B testing, Google Tag Manager and more.
Pricing
Instapage doesn't want to keep it complicated, So it only gives you two pricing options.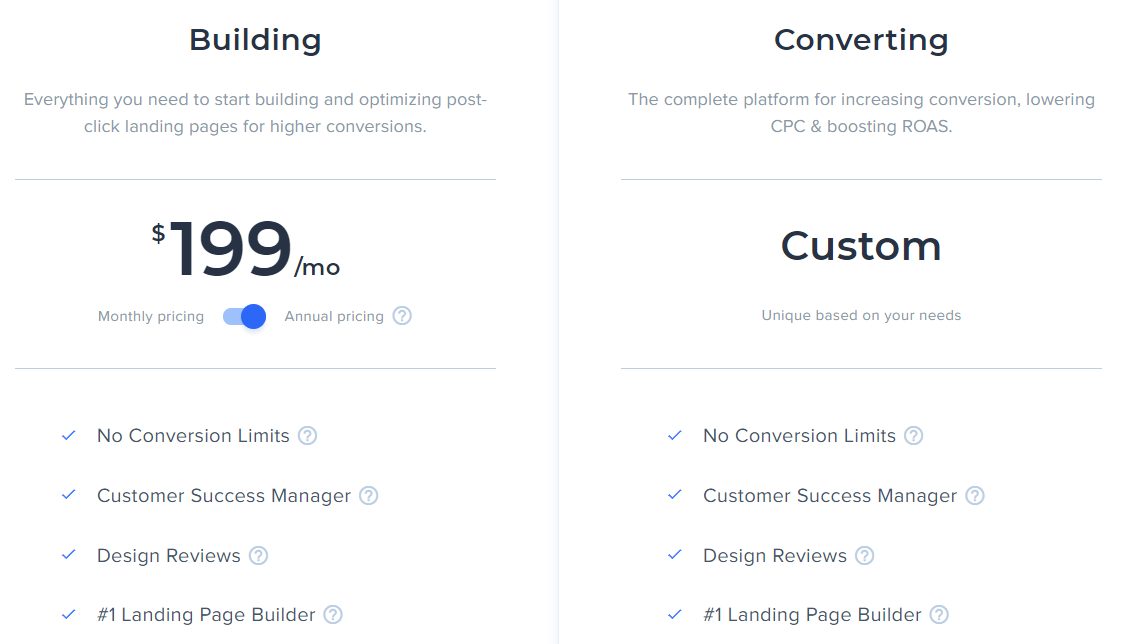 The first plan goes for $199/month, and the other one's a customized plan. The difference isn't only in the pricing but also in the functionality.
You get everything you need to build and optimize landing pages with the building plan. The "converting plan" is all about conversion.
It gives you a complete platform for increasing conversion, boosting ROAS, and lowering CPC.
Top Documentation Tool: Scribe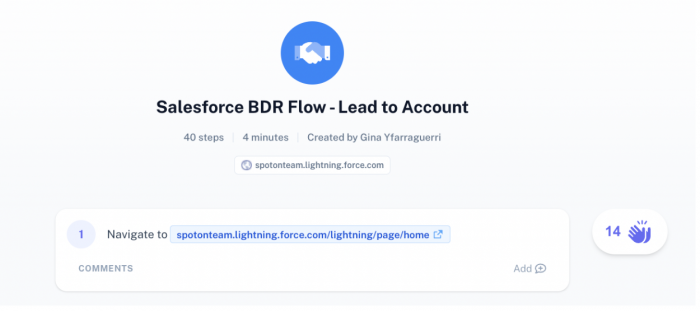 Scribe is the best and a massive time saver for business development teams, automating all documentation. It can create step-by-step guides for internal best practices, or be used to show prospects or customers how to use your product.
Scribe is a Chrome extension or desktop application that captures your keystrokes and mouse clicks and turns them into step-by-step instructions and screenshots – instantly.
Features
Automatically create step-by-step guides, SOPs, customer support documents, and more.

Instantly modify, annotate or redact screenshots.

Embed Scribes in internal knowledge bases or wikis, or in external-facing help centers.

Share Scribes via link and keep guides updated in the future and across all instances.
Pricing
Scribe has a free application with limited features, a Pro plan, and enterprise solutions.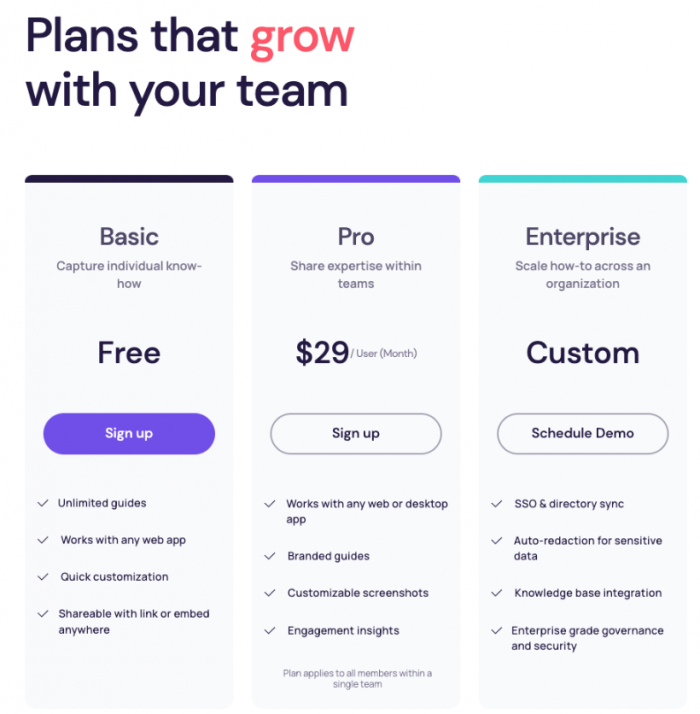 Top Expense Management Tool: Fyle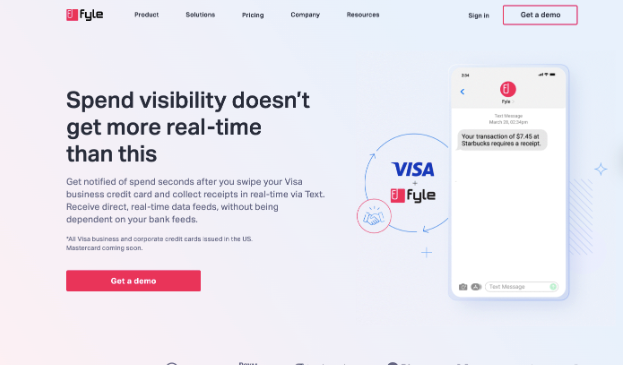 Fyle is going to be your Finance team's new best friend.
The AI-powered expense management platform is the best way to keep track of organization-wide business expenses.
While Fyle automates the mundane and repetitive tasks of expense reporting, your finance and accounting team can focus on other tasks that have a higher business impact.
Here are some features that make Fyle stand out:
Fyle's integration with everyday applications like G-suite, Slack, or Outlook ensures employees can easily report and track their business expenses.

Every report is checked against company policy, making it audit-ready, which can then be automatically exported to QuickBooks, NetSuite, or Xero using its self-serve integrations. 

Fyle's Visa integration gives finance teams access to real-time spend data for any Visa-powered credit card across the US. (This means any SMBs or mid-market companies can now access software without changing their cards.)

Their ACH payments option, available within the US, ensures reimbursements are effortless and on-time.
Pricing
At just $8.99 per user per month (billed annually), you get almost all the above features and more – making this tool one of the most affordable options.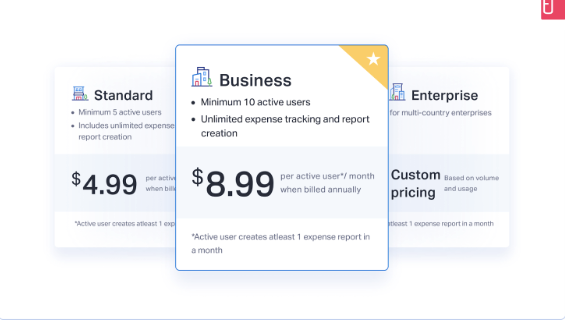 Best Subscription Management Software: Chargebee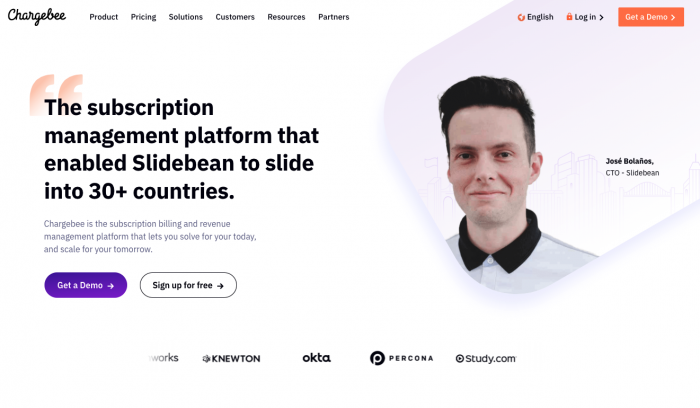 Subscription management is a great way to keep track of your customers and manage their relationships with your business. By automatically renewing memberships, you can ensure that your customers are always happy and engaged. You can also use subscription management to charge different rates for different types of memberships. This will help you maximize your profit while keeping your customers satisfied.
Every business needs a subscription management system to make subscriptions easy for customers, and chargebee is one of the best in the industry. Find out all about Chargebee's features and how it can help your business!
Features:
Chargebee is a platform that allows businesses to manage their customer relationships and billing in one place.
Chargebee offers a variety of features that make it easy to manage customer relationships, including invoicing, billing, and communications.
Chargebee's platform is secure and reliable, making it an ideal solution for businesses of all sizes.
With Chargebee, businesses can easily connect with their customers and track the status of their transactions.
Pricing:
Chargee has a variety of pricing options, including an annual plan that starts off at $0/month if you have less than USD 100,000 in revenue.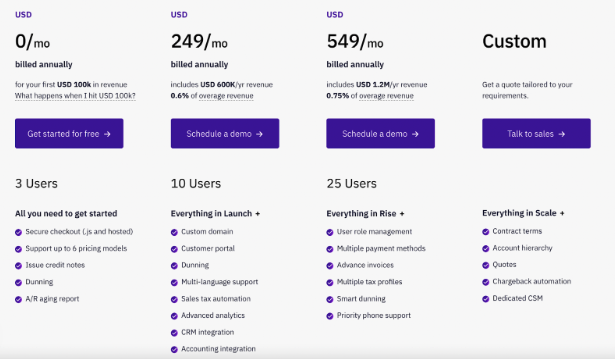 Top Live Chat Software: Crisp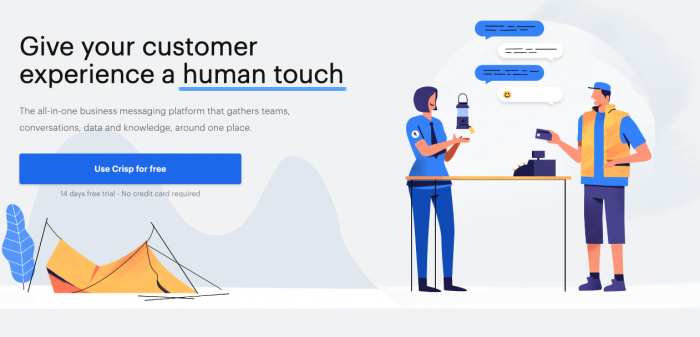 Live chat software is a great way to connect with customers. It allows you to interact with them in real time and get their feedback. This information can help you improve your product or service. You can also use live chat to resolve customer issues.
If you're looking for a customer service software that's both user-friendly and efficient, then you should check out crisp.chat. This software has been designed with the needs of small businesses in mind, and it allows you to manage your customer interactions in a simple, straightforward way. You can easily respond to customer inquiries, issue updates, and track customer progress all from within the application. Plus, it has a host of other features that will make managing your business easier than ever.
Features:
Chat with customers and colleagues live, on your own schedule.
Keep your conversation organized and clean.
Get a better understanding of customer sentiment by following the live chat conversation thread.
Pricing:
Crisp offers users a number of different plans and pricing options. The free plan includes unlimited chats and it includes two seats. Additional seats can be purchased for monthly fees, and there is also a per workspace option that allows for up to 4 seats to be installed on the website.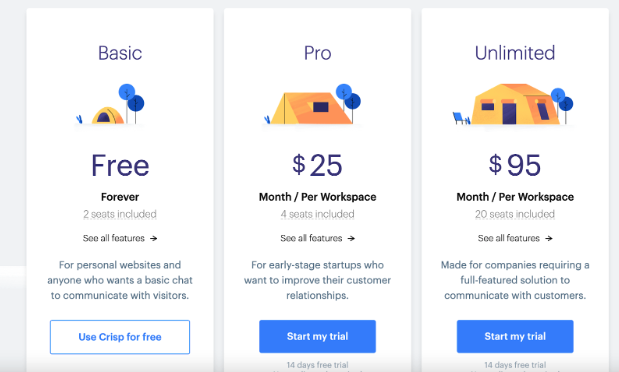 Top ChatBot Software: Tidio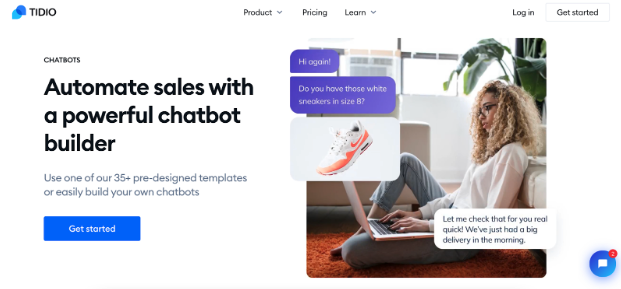 AI-powered chatbots make customer support more efficient, faster, and more enjoyable for everyone involved. They are available 24/7, speak multiple languages, and can assist any number of clients at the same time.
If you are looking for a chatbot solution that comes with a variety of payment plans (starting with a freemium version), takes around 5 minutes to install, and doesn't require any coding, look no further. Tidio Chatbot is a perfect solution for your customer communication needs. It will handle all customer interactions from welcoming new visitors to recovering abandoned carts, while your human support agents will have a chance to take care of more challenging tasks.
Features:
More than 35 ready-to-use chatbot templates and an easy no-coding chatbot builder.
A customizable widget that blends with the look of any website.
Integration with all most popular shopping platforms and social media.
Android and IOS apps.
Pricing:
Tidio starts with a freemium version that includes live chat conversations with 50 users and chatbot conversation with 100 users, as well as email support.
Here are the pricing options (billed annually).

There is also a possibility for monthly billing.
Top Flipbook Maker Tool: Flipsnack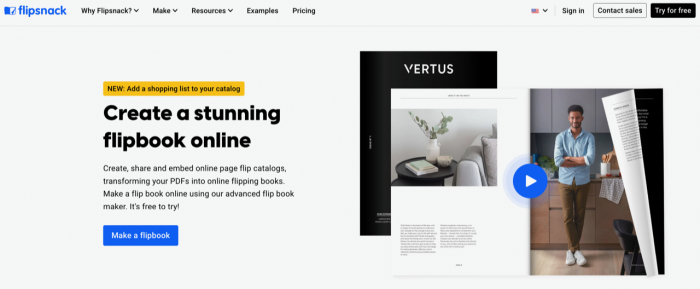 If you're tired of seeing the same old static PDFs everywhere and want something more interactive for your marketing materials, Flipsnack is the solution you need.Flipsnack is the fastest flipbook maker on the market, allowing users to create and share digital flipbooks with a realistic 3D flipping effect.
Features:
With Flipsnack, you can create interactive publications in three simple ways: designing from scratch, uploading a PDF document and customizing, or choosing a premade template. It's designed for all types of users, from high-skilled professionals to non-technical users, thanks to its intuitive interface and a built-in library of customizable templates.
Flipsnack offers a wide range of interactive features such as GIFs, photo slideshows, audio and video elements, social media buttons, shopping carts, links, product tags, captions, and map embeds. It's not just a flipbook maker; it's a complete digital publishing solution. You can create various publications, including magazines, brochures, catalogs, portfolios, ebooks, newspapers, reports, and more.
With Flipsnack, you can choose the visibility option for your publication and easily share it with your target audience on social media, via email, or by embedding it directly on your website. Its most appealing features include integrated statistics, advanced branding options, different SSO protocols, automation to simplify the production process, and collaboration, which allows you to create and manage multiple workspaces.
Pricing: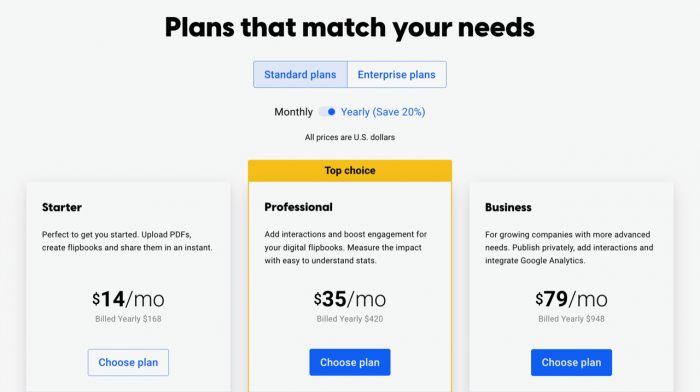 Flipsnack has various plans, including an annual plan that starts at $14/month.