Email verification: it's the online marketer's version of 'stranger danger'.
That might sound a bit facetious, but let me explain. 'Stranger danger' means staying alert to the people who are surrounding you and with whom you're interacting, keeping yourself out of trouble, and protecting yourself from situations that could harm you. It's the same with email verification.
Email verification ensures that you:
Know who you're talking to: Keeping your email marketing lists clean and full of usable, active email addresses.
Maintain confidence in your contacts: Removing unengaged or accidental subscribers to leave yourself with a list that you can be confident about from a potential conversion standpoint.
Protect yourself from danger: Ensuring that you don't end up dealing with the danger of lost credibility and opportunities by getting stuck in spam filters, or worse, blacklisted.
If you want to invoke email verification protection for your accounts, you don't have to do it alone. There are many email verification services you can use to quickly and thoroughly clean your list.
Why is an email verification service necessary?
If you trust the people you're interacting with, wouldn't an email verification service be unnecessary? Not quite; there are several reasons why verification is a smart option for anyone handling an email marketing list.
User error
Even people with the best intentions can make typos when entering their address, or can leave a job role, rendering their email contact information unusable.
Deterioration of data quality
Data decays rapidly, at a rate of about 2% a month, which means 20% of your addresses could be out of date within a year. If you aren't keeping your list verified and cleaned up, you could be sending messages to far fewer actual active recipients than your list implies.
Lower success rates
When you don't verify your list, you'll also see lower deliverability rates in addition to messages that languish in the mailboxes of disaffected subscribers. Lower delivery rates push down your potential for sales, which in turn has a negative impact on your overall marketing results. And, it goes without saying that lower marketing success rates could also have a negative impact on your product sales and the perception of your marketing team by company leadership.
Higher email marketing expenses
Email marketing platforms often base their cost model on the total number of subscribers on your list. If your list is inaccurate, you'll be paying more than necessary to send emails, but won't see the corresponding results to justify the costs. As a result your overall business expenses will increase which will put you under pressure to increase sales.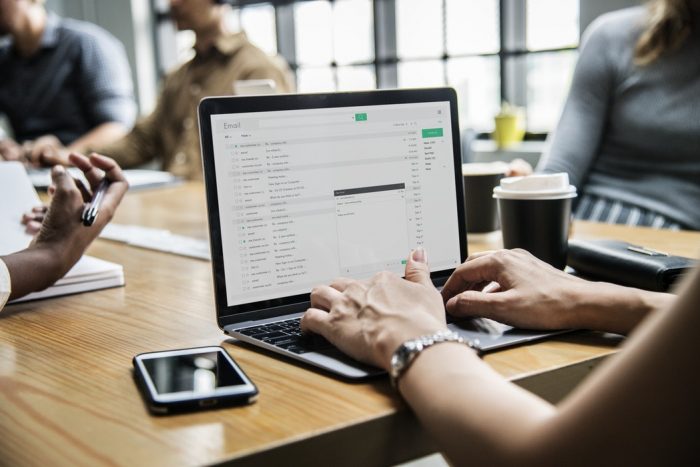 Is there anything I can do to avoid paying for an email verification service?
If you're not ready to invest in an email verification service, you can try to manage your list on your own. Keep in mind that when you handle verification manually, those efforts still cost you money, albeit in the form of team members' time/hourly rates. But if you do try this course of action, consider the following tactics:
Trial and error
Taking a trial and error approach can help you clean some unnecessary items from your list.
For example, you could scan your list for things like "gmai.com" instead of "gmail.com" or manually remove email address duplications. However, this approach can take a lot of extra time and effort, and it's not foolproof because it depends solely on the list researcher's discretion.
Shift the burden to the recipient
Another option to keep your list clean is to put the burden on the subscriber by using double opt-in verification to make sure your emails are making it to the correct address.
However, this approach doesn't take into consideration the fact that people leave jobs and company domains change. It's a one-shot effort to keep bad addresses off the list to begin with, instead of a frequent culling to make sure the addresses on the list remain usable over time.
Do nothing
If you choose to ignore the need for verification altogether, you'll have a bigger overall list to work with and can watch your subscriber numbers continue to grow. What's the catch?
While your list will have quantity, it won't necessarily maintain a high quality, as a good email list should be comprised of people who want your messages and have the potential to take action on them.
How do I choose the right email verification software?
If you do decide to use an email verification service, multiple platforms exist to choose from. The best ones will include the following functionalities. They:
Allow you to upload an email list directly to the platform
Scrub email lists for bad addresses
Enable users to download the clean and updated email list
As a bonus, some tools even offer you options to help you build a great list from the start, especially if you're working to create connections through cold email campaigns. Look for tools that offer browser extensions to gather correct contact information while browsing online, or that help you gather useful information about your prospects to improve your segmentation and personalization efforts.
How does it work?
Different platforms may have different requirements for scrubbing your lists. With Voila Norbert's email verification service, for example, it's a simple three-step process.
Step 1: Create and upload your list
Take your current email list and convert it to a CSV format, then upload it. Alternatively, you can connect via Voila Norbert's API or copy and paste your list from a spreadsheet.
Step 2: Nobert does all the work
Once your list is uploaded, Norbert gets busy. Our platform checks the list by pinging domains, deleting duplicates, and pulling out bad formats (hrh kate@gmai.lcom, etc.)
Step 3: Start marketing again
Within minutes, Norbert does his magic. You get a fresh, clean list that's ready to plug into your email platform and use for your next successful campaign.
What actual benefits will I garner from using email verification?
You may worry that scrubbing your lists will have a negative impact on your email success. However, if the addresses in your list are dead weight to begin with, you'll actually see the opposite happen.
You can likely expect to see a boost in engagement after scrubbing your list, because you're sending to a more preferable ratio of people – people who actually exist and who want to receive messages from you.
The same goes for your spam and blacklist concerns. Using a verified email list, you'll earn a better sender score, be less likely to end up in junk mail, and generally garner more positive email campaign results.
Email verification makes your email marketing job cleaner and more productive. With better lists, you have the framework to generate better results. The rest is up to you.
What kind of email marketing campaign results are you generating now. How much do you hope to see them improve by using email verification? Feel free to share in the comments below: