81% of brands rely on affiliate marketing as a stable source of income.
It's an excellent marketing strategy that can help you generate more leads and supercharge sales.
But to get all of these juicy benefits, you must learn how to do it properly. You'll also need to find the right affiliates for your marketing strategy and promote the right products.
In this article, we'll look at 10 ways to do that and make your income grow.
We'll also go over a few tips that will help you make your affiliate marketing game better and make you stand out from competitors.
#1 Understand Your Target Audience
If you wish to run successful affiliate marketing, you must tailor it to your audience.
No matter the influencer, if your audience can't relate to them or their audience is in a different niche, there is almost no chance that your efforts will be worth it.
There are two places to look to better understand your target audience.
Social media
Social media is where we spend the majority of our time. On average, a person spends 3 hours on social media a day.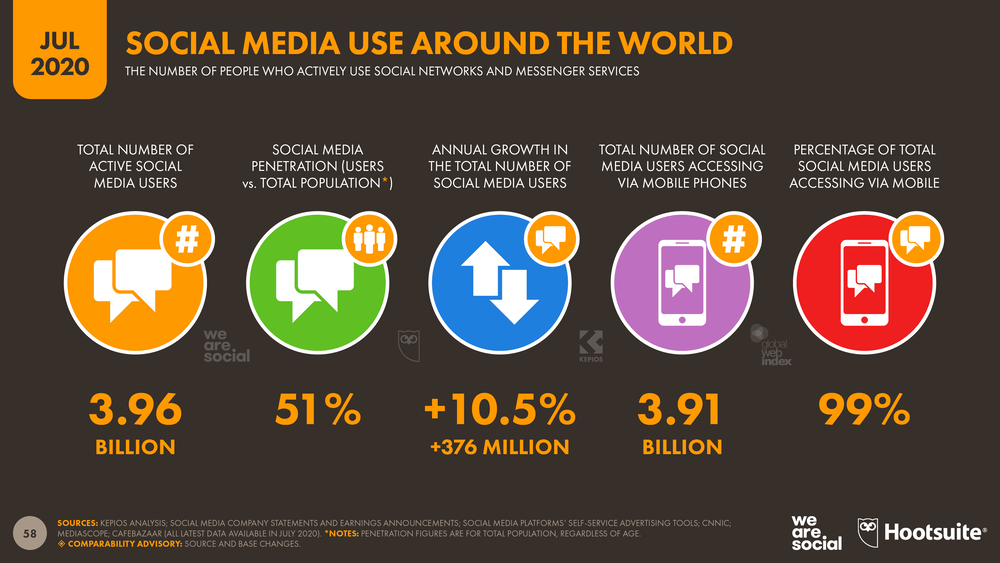 That makes it an ideal place to talk to your target audience and get to know it better.
You can join groups similar to your niche, see what topics are hot, and discover what your audience desires.
Forums
Where better to learn more about your target audience than on forums?
It's handy when you go to Quora and find the most common questions people ask. This will help you discover what your audience is interested in and help you create a better strategy that will drive greater results.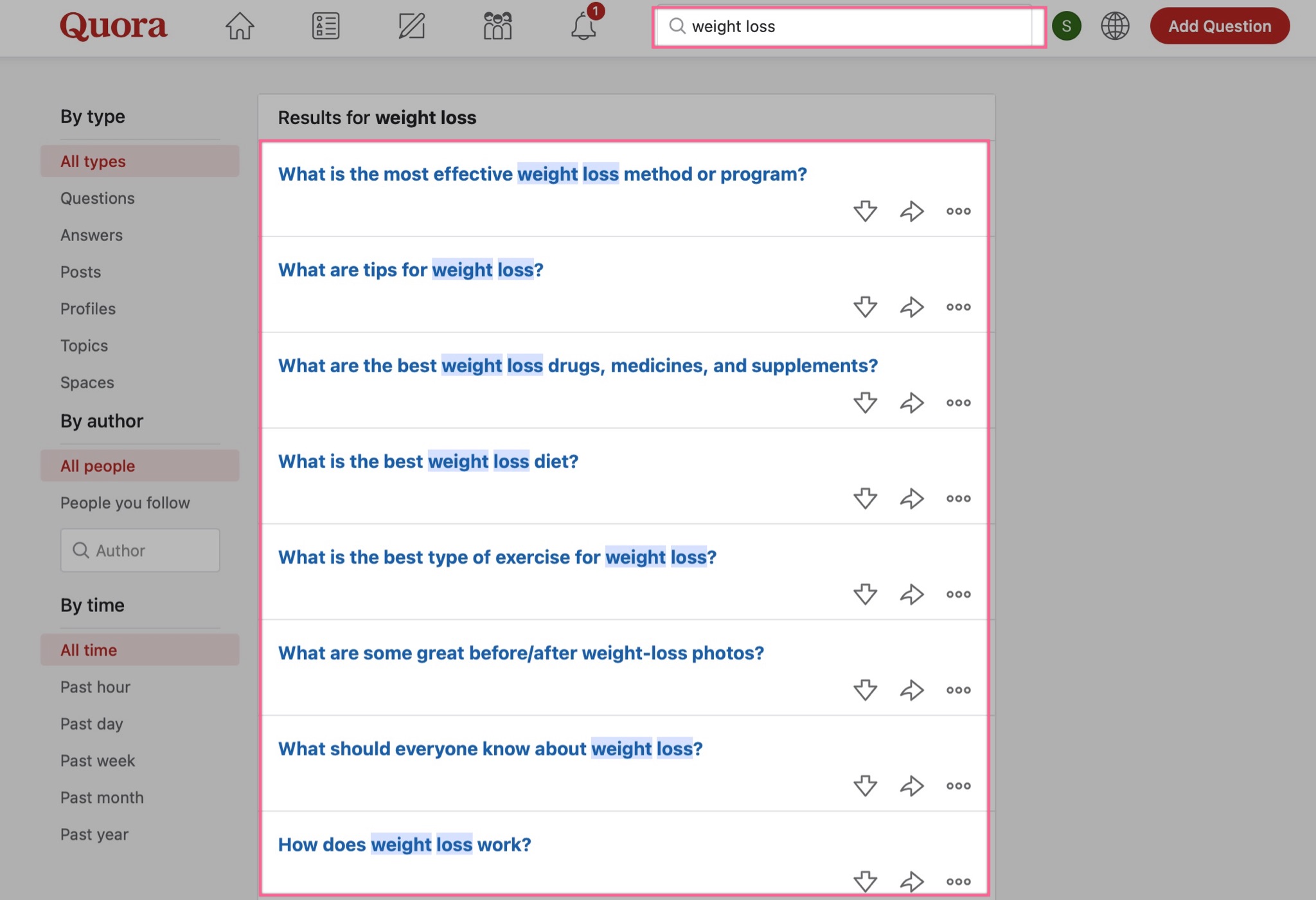 It's also ideal for creating a buyer persona (if you haven't already.) An easy way to do that is to use a free tool, Make My Persona, from HubSpot.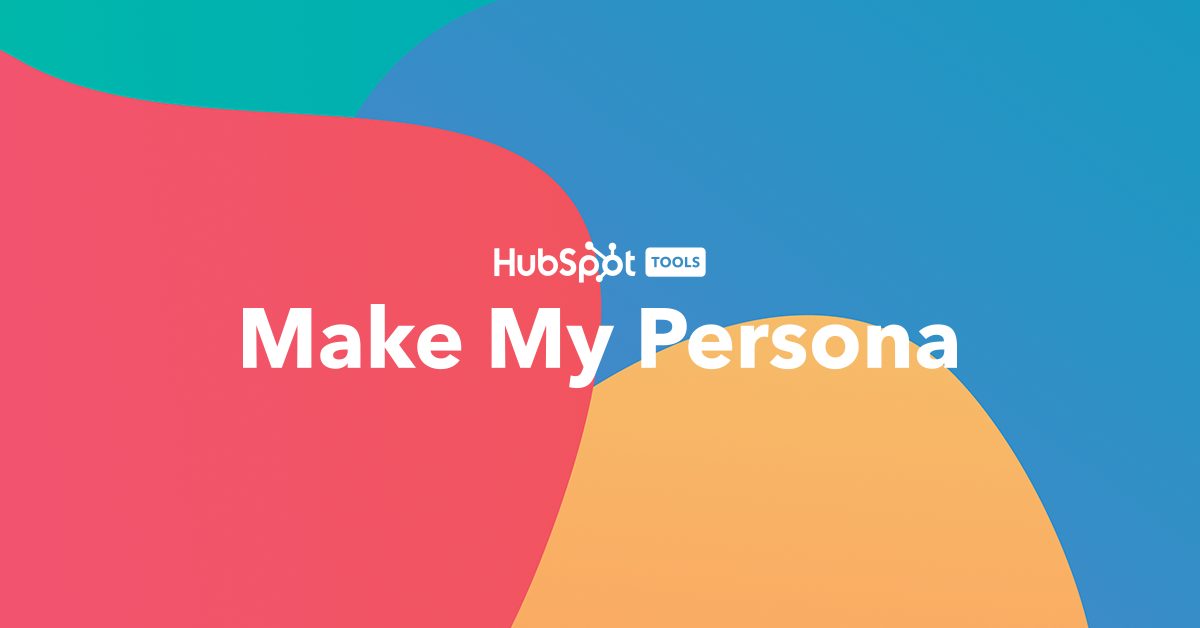 It's a simple 7-step process that will help you determine your target audience better.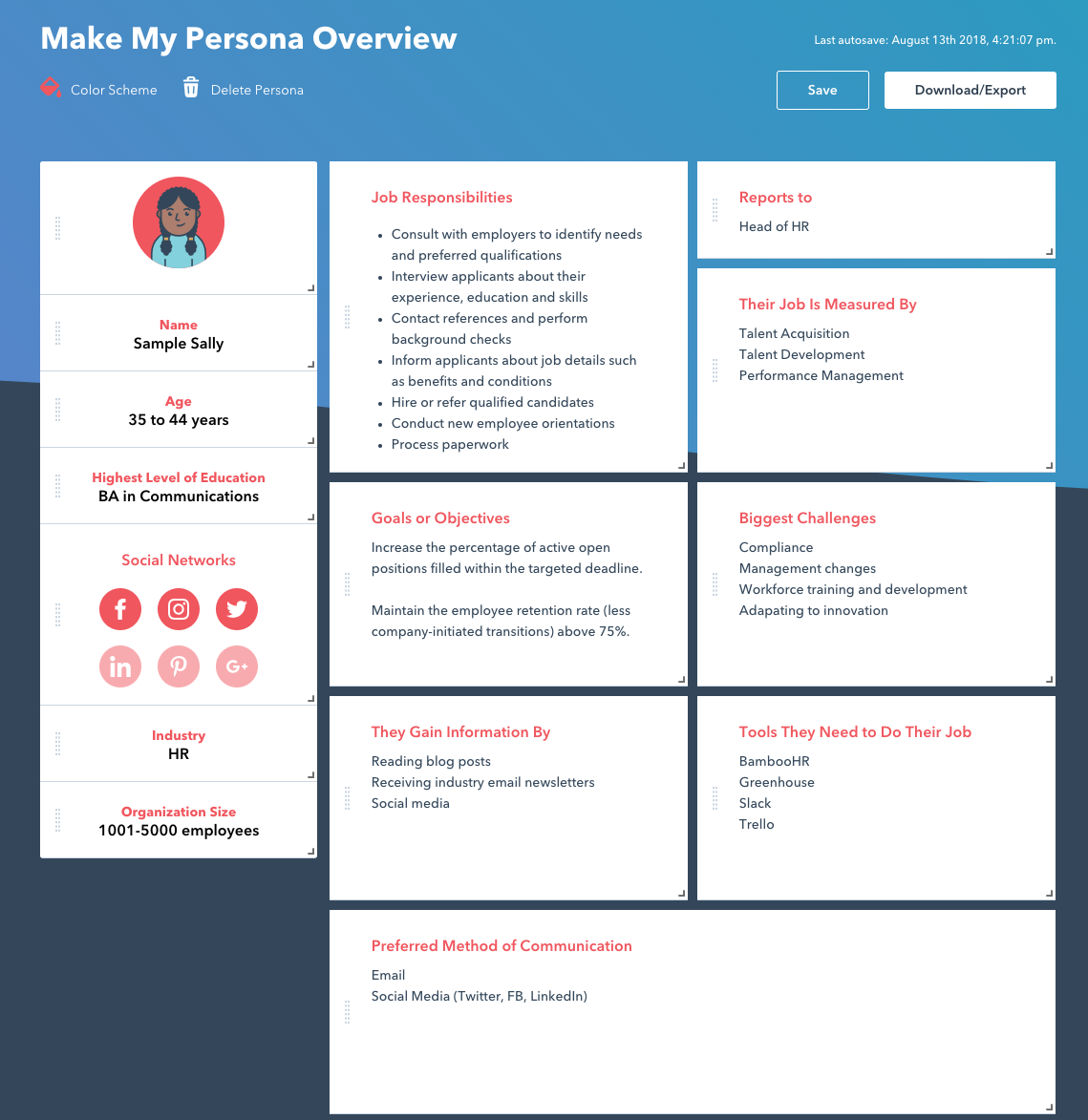 It'll create an excellent overview of your buyer persona, so it's easier for you to identify it and choose the right companies for affiliate marketing later.
#2 Look For Affiliates
Once you know precisely who your target audience is, it's time to find affiliate websites related to it.
We will look at three strategies for that.
Manually with Google
There is nothing easier than typing "niche name + affiliate program" to Google. You can see an example of that with a weight loss niche below.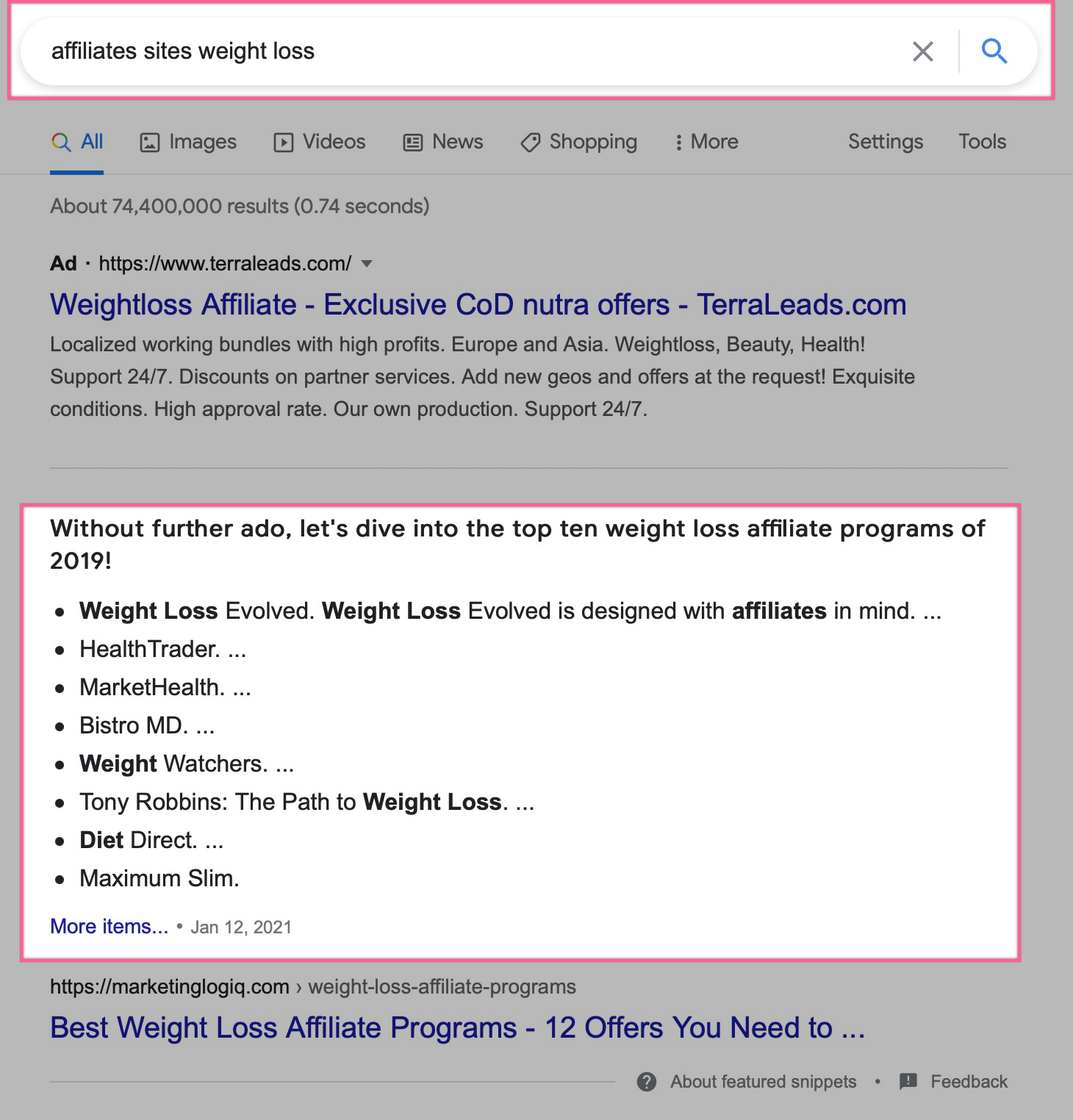 It's very easy to perform and will take you literally only a few seconds.
You can also check the authority sites in your niche and find out more. They usually have high-value affiliates to check.
For instance, if you're in an IRA niche, you can check GoldIRASecrets website for that.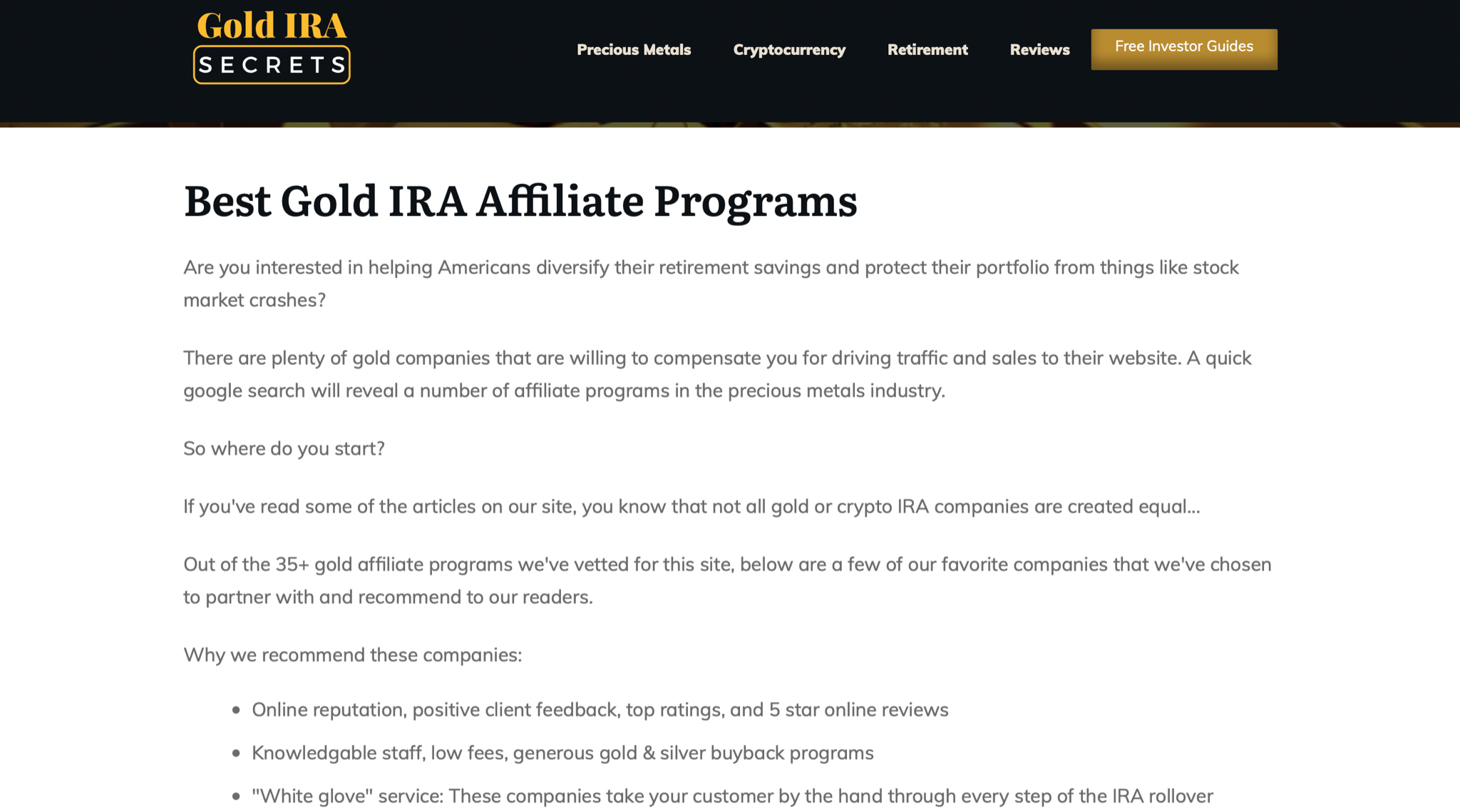 As you can see, you immediately get tons of high-value affiliates you can leverage to your advantage. Be sure to do the same with the authority site in your niche too.
It's a lot better than looking at a random page on Google.
Look For Influencers
Another great way to find affiliates is to search for the popular influencers in your niche.
To do that, go to social media platforms and search for hashtags similar to your niche that includes words like "ads," "sponsor," or "product."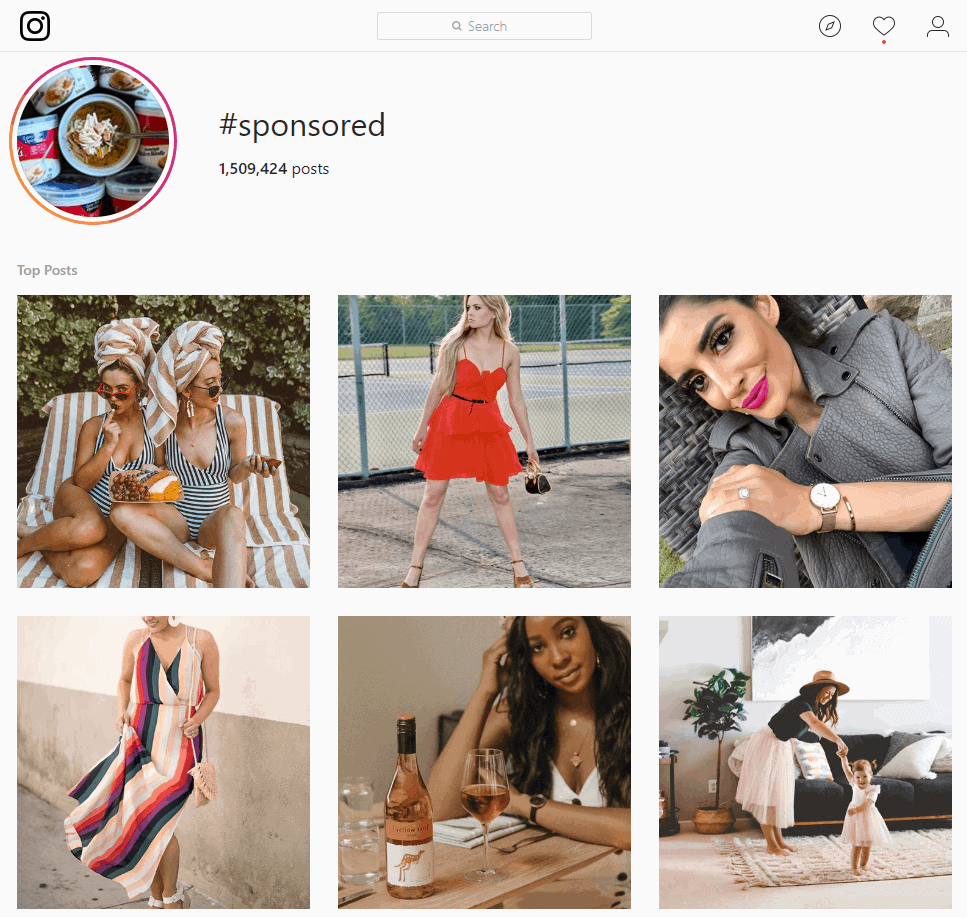 As you can see, we got a few influencers to show up instantly.
Find Top Bloggers
Lastly, you can also look for famous bloggers that would collaborate with you.
That should be your last option, though. The first two options will bring you a lot better results and are more reliable.
Once you find a few suitable candidates, it's time to find their contact info – email.
It's always a good idea to find multiple affiliates than to focus on only one. It will greatly enhance your chances of success.
#4 Find Their Email Address
You might not realize it, but finding a contact email can be challenging.
Some companies don't have Contact Us pages nor include their contact email on their websites for whatever reason.
Either way, there are a few tools that make finding a company's email easier.
And by far, the most powerful and most popular one is our Email Finder. It's super intuitive and will help you discover the company's emails in no time.
On top of that, if you sign up now, you'll get 50 lead searches for free. Grab it 'till you can, find affiliates' email addresses, and prepare for the email outreach.
#5 Perform an Email Outreach
Now let's really dive into crafting compelling emails that bring results.
Companies you will reach out to get probably thousands of emails every day. Standing out among them and making your email successful is very difficult. That's why you should be prepared for rejections or no replies.
With that in mind, let's look at how to structure your email for maximal efficiency.
Create a Compelling Subject Line
The subject line is the headline of your email and the most critical part of it.

It's what makes your email open and prevents it from going right to the Spam folder. Make sure to include a strong benefit there.
Greeting & Beginning
Right after you greet the recipient, it's time to start writing an intro to your email.

Start with a hook, continue evolving the benefit you've discussed in the subject line and tell the recipient why you are reaching out.
Body of the Email
Talk about your offer specifically, use numbers, percentages, and be as clear as possible. Basically, explain your offer in as much detail as possible.

The Closure
Sum up your offer and include a call to action. You must be sure to tell the recipient exactly what to do after reading the email.

The whole email can look like something below.

Once you've crafted an email, it's time to optimize it.
#6 Optimize Your Email
You are not the only one sending an affiliate email to the bloggers. Competition is huge, and that's why you must optimize your emails to increase your chances.
For that, we'll look at three tips that will up your email game.
Keep it short & sweet – don't overwhelm your recipients with too much info. Instead, keep it relatively short – up to 300 words.
Improve readability – include bullets, numbered lists, and text decorations like bold and underscore.
Don't babble about yourself – focus on the recipient, not you. Talk about why the collaboration would be beneficial for the recipient.
The last tip is the trickiest one, but it will give you the best results.
Many businesses focus only on themselves when reaching out to other companies. But that's not the way to go. Be sure to avoid it.
You can learn about other email killers in our article.
#7 Follow-Up
Only a tiny portion of businesses will reply to your email, as we've mentioned above. You can increase your chances and decrease rejections by follow-ups.
A follow-up is an email you send after the recipient hasn't replied.
And the results of doing that?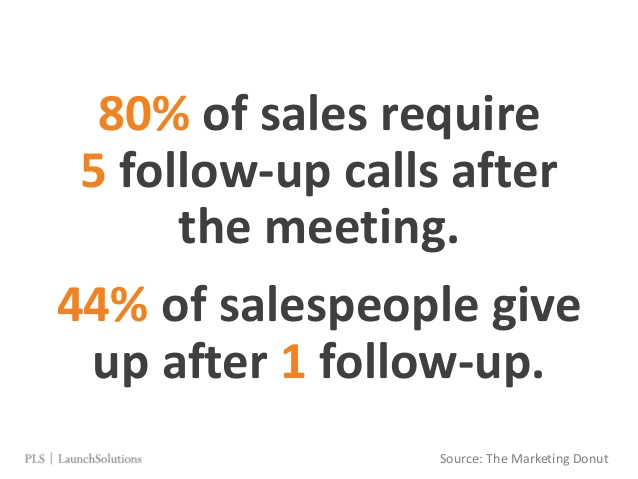 You can see an easy follow-up email template you can copy below.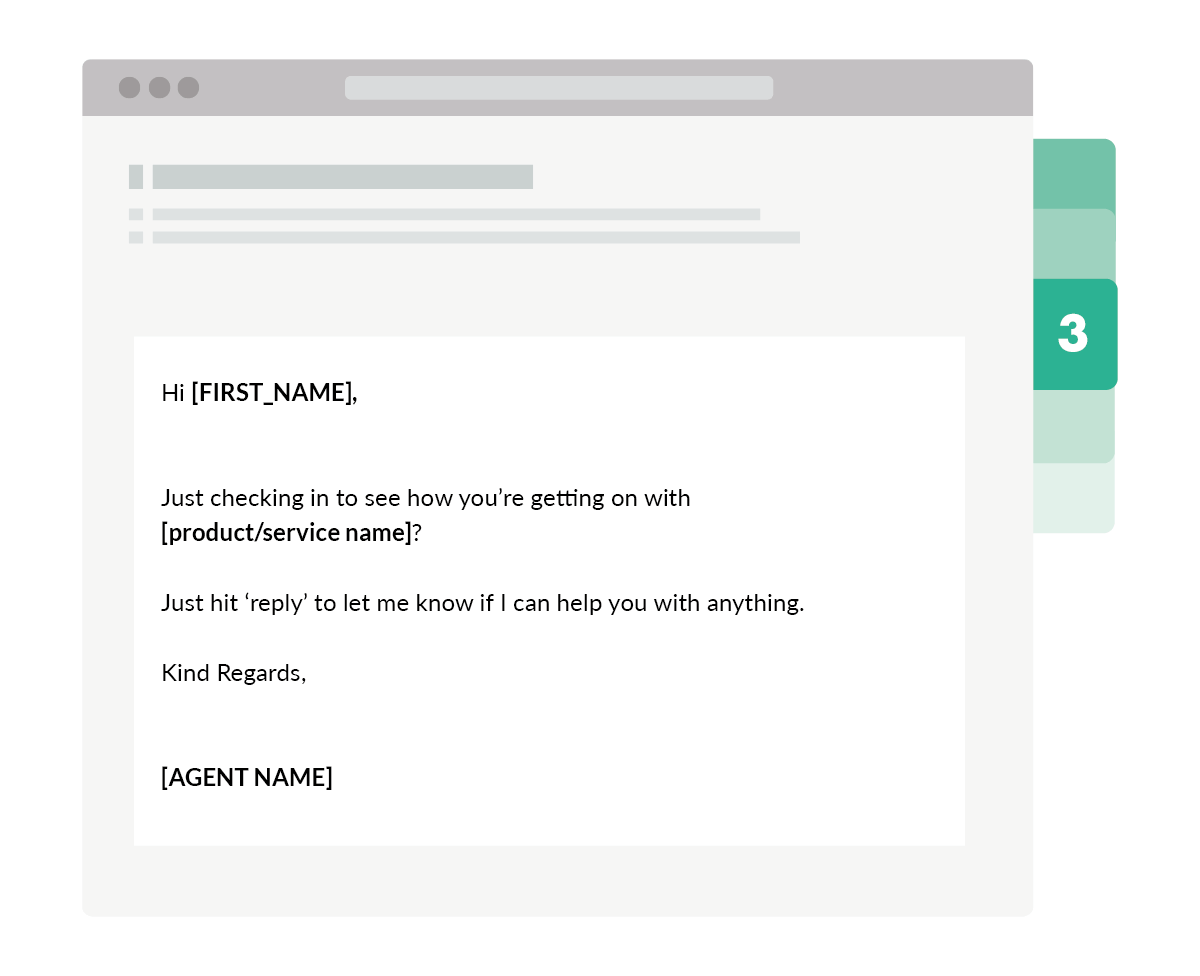 It doesn't have to be complex. Instead, keep it simple, short, and to the point. It will massively increase your chances and separate you from your competitors.
#8 Produce Great Content
Chances are, the audience of the affiliate will check your website before buying your product. You should make an excellent first impression by providing them with great content.
But don't do the same thing your competitors do, focusing only on one content type and not do any link building.
Instead, experiment with different types of content and add a variety to your site. An easy way to accomplish that is to create a podcast series on your website.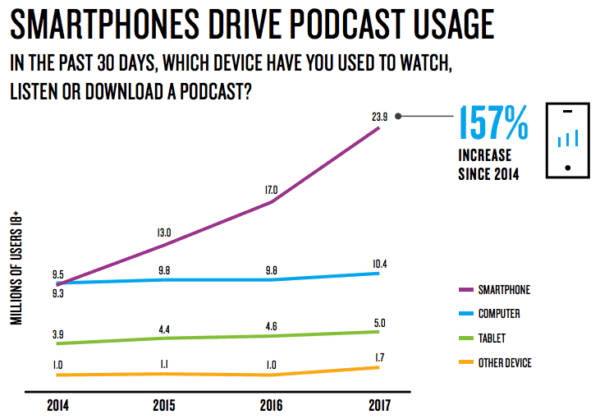 It's a growing trend and will set you up for future success.
Just make sure to use the right software and perfect the quality. (check a list of the best podcast solutions here.)
You can also invite experts to your podcast and increase your authority at the same time.
It will go a long way in increasing your credibility, establishing you as an authority in your niche, and maximizing your chances of sales from affiliates.
#9 Create a Landing Page
If customers click on the affiliate link, they are pretty close to the purchase. They probably just need a little push to make the final decisions.
They are almost there – at the bottom of the sales funnel.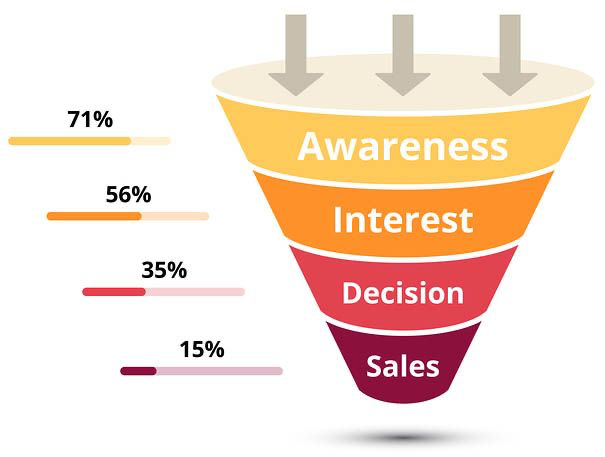 And to help them decide, give them a strong reason and provide them with an irresistible offer; you'll need to craft a solid landing page.
You can see a basic structure of a landing page below.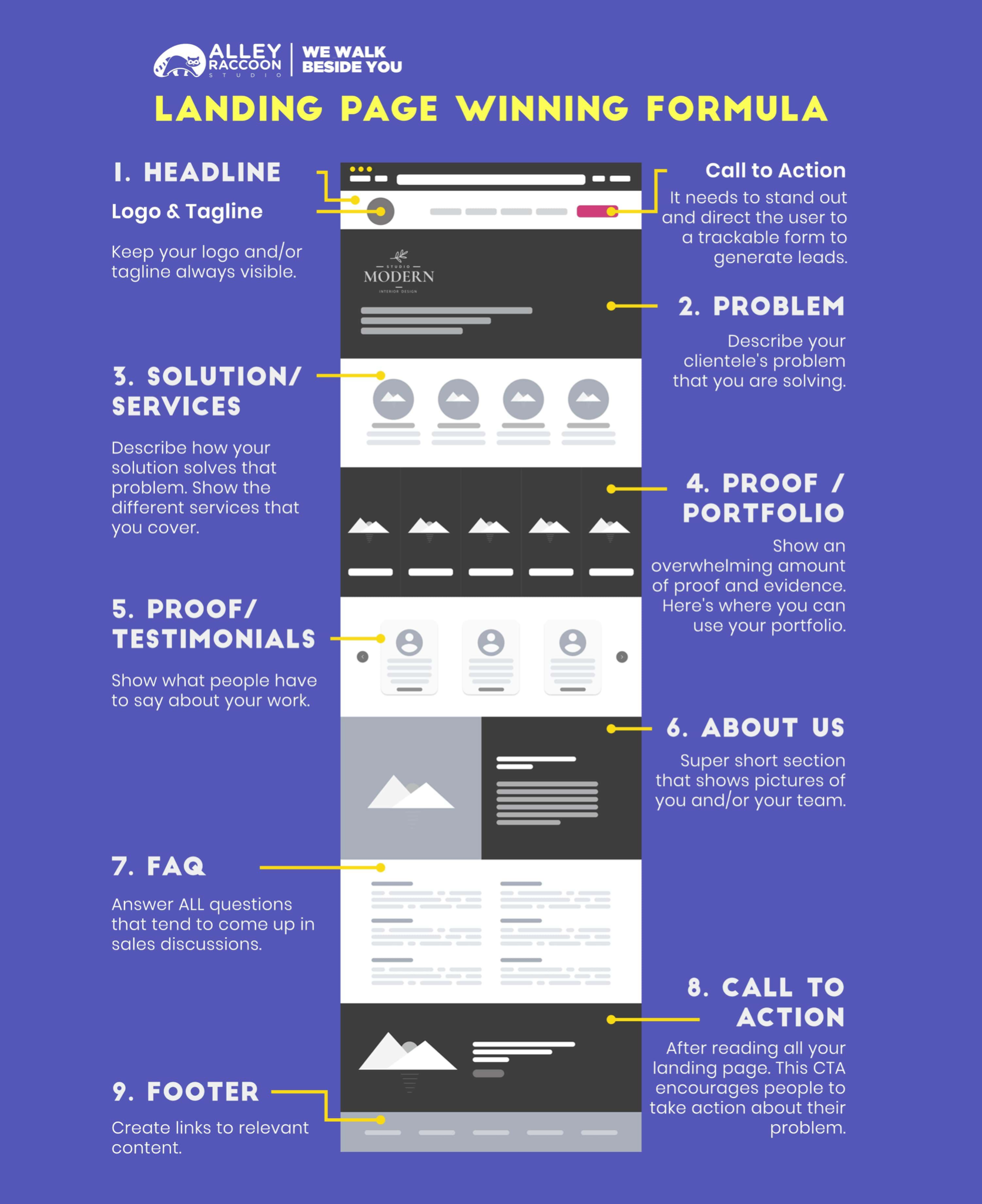 In addition to that, you should include a video on your landing pages. They have proven great results – using videos on landing pages can improve conversions by 86%.
However, producing great videos is trickier than you think.
You must hook the reader from the beginning, use the right music to set the right atmosphere and use the correct marketing tools to evoke emotions.
You can easily do that and so much more with the video marketing tools (here is the list of the best solutions.)
Building a solid landing page will skyrocket your conversions. You will be swimming in tons of sales in no time.
#10 Evaluate & Improve
Finally, you've launched a successful affiliate marketing. Congratulations.
But that's not where it ends. After a successful launch, you must evaluate the overall strategy and improve it. See what works the best for your products and what doesn't and discover ways to fix it.
An easy way to track your progress and spot errors is by using affiliate tools.
They'll help you do everything from tracking your progress to analyzing sales and making your product descriptions perfect.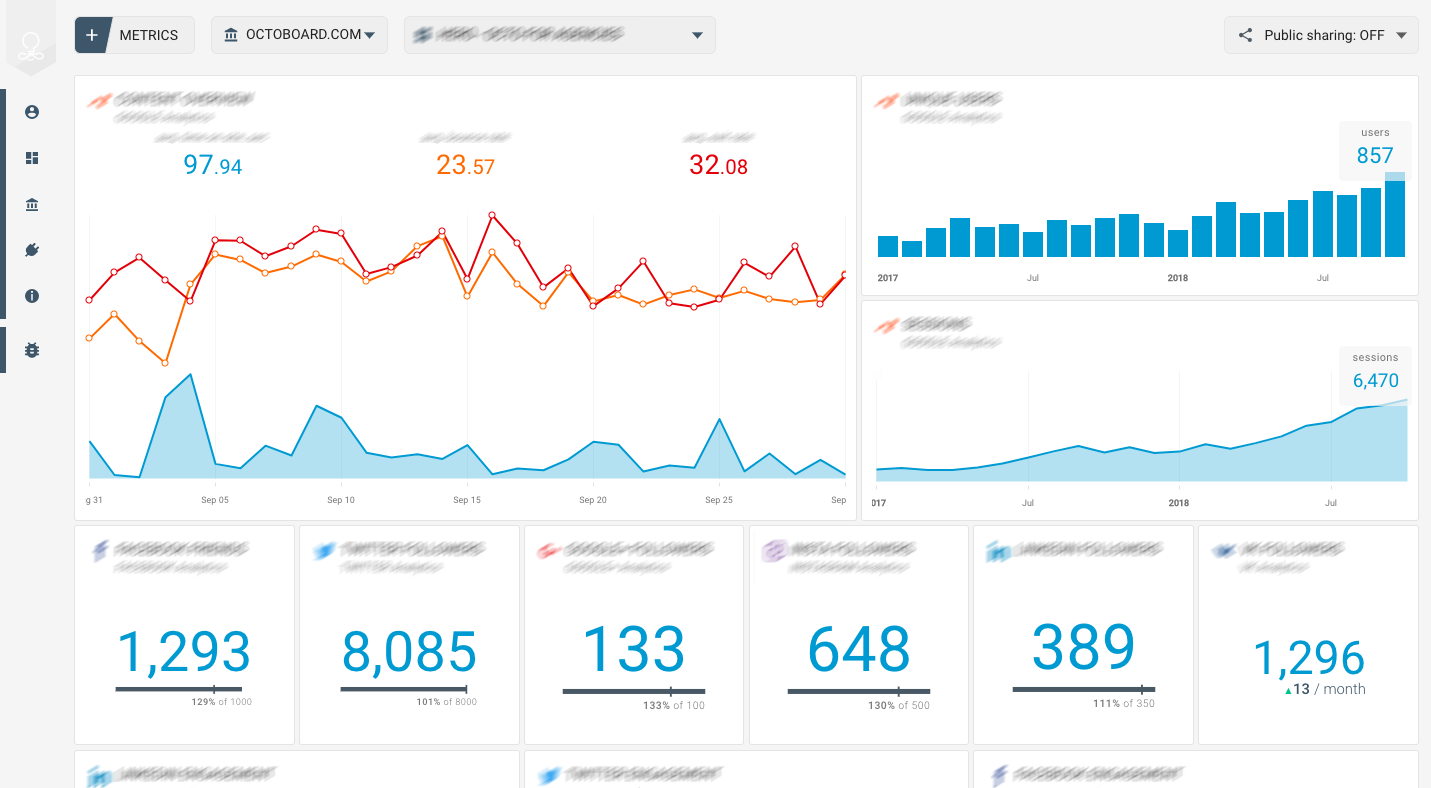 It's the only way to your long-term success. They'll make the whole affiliate marketing easier and more effective.
Conclusion
Affiliate marketing generates over 12 billion dollars, making it one of the most lucrative marketing strategies to go with.
In this article, you've discovered everything you need to get started with it.
We've talked about how to find affiliates and reach out to them and how to make lasting connections and stand out from competitors.
But there is so much more to a successful affiliate marketing campaign like choosing the right platform, setting commissions, and managing your products. This is beyond the scope of this article, though. (you can learn more from these in-depth courses here.)
About the author: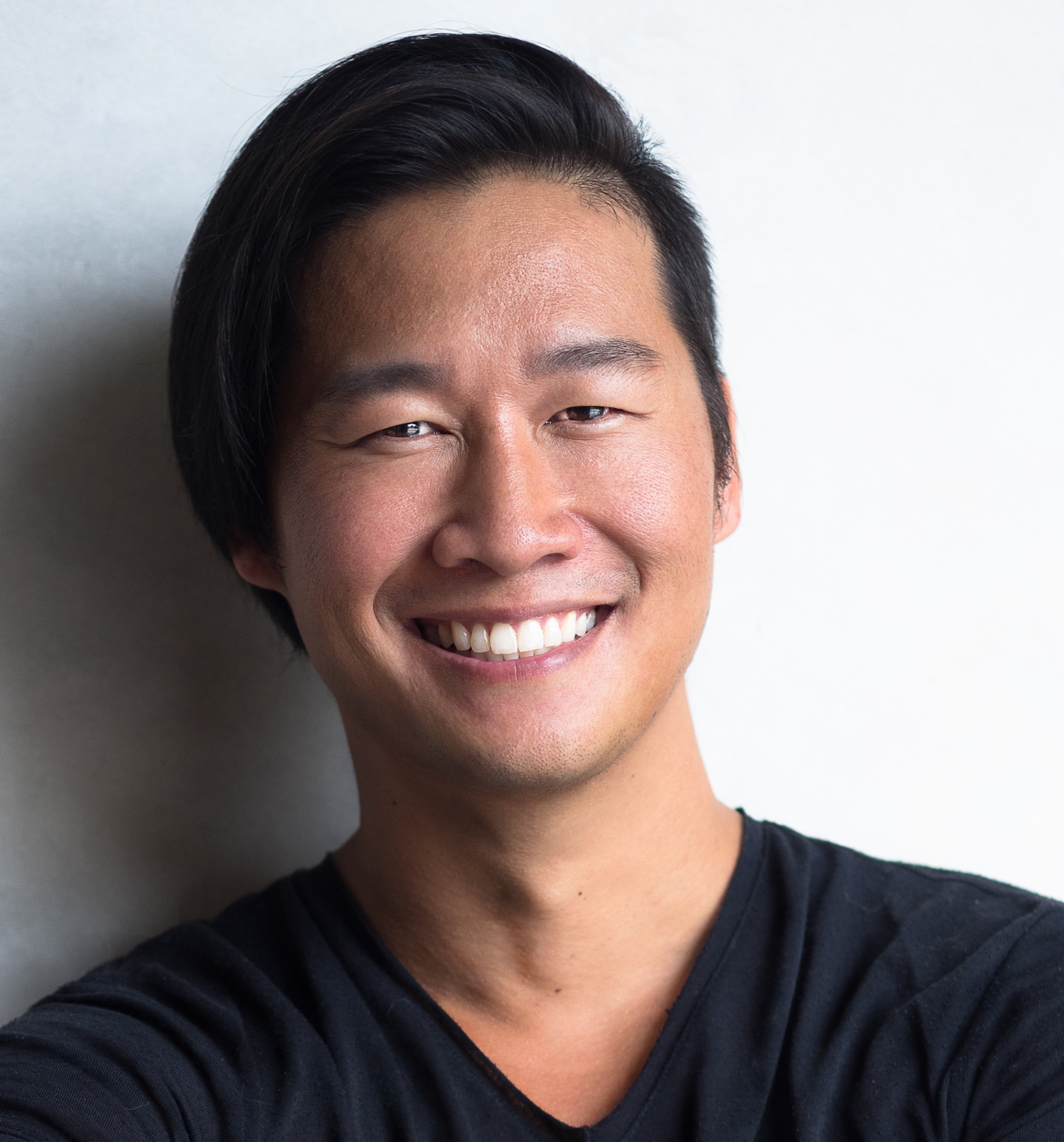 Hanson Cheng is the founder of Freedom to Ascend. He empowers online entrepreneurs and business owners to 10x their business and become financially independent. You can connect with him here.