ADD_THIS_TEXT
There are over 269 billion emails sent each day. White collar professionals get over 120 emails daily with about half of that (49.7%) being spam. It's no wonder why Gmail filters this junk out before it ever hits your inbox.
We can sit here and state the obvious: Send better stuff.
But you still need a little more than that at the end of the day.
You still need to know how to get people to open that good stuff in the first place. Because without that click, they'll never realize just what they're missing.
The trick is to use a pattern interruption. You need to shock people out of their zombie-like state.
The goal of your email isn't to sell; it's to open.
And these 7 subject lines hacks can almost guarantee more opens.
Hack #1. Be Unexpected
The decision to open an email or not comes down to two things:
Your name. Which we can't do much to change. Sorry.
And your subject line.
47% of email recipients agree it's the headline that matters.
There's a risk in offering advice like "be unique." It's like telling someone to "think outside the box." It's neither actionable or original.
However, in this case, "unique" means more "unexpected."
That might mean fear or humor or curiosity or mystery. But in all cases, it means something slightly off-kilter that still relates back to what you do.
For example, Evernote helps you store information so that you can retrieve it later by searching. 
So they go with an Old English idiom that everyone instantly recognizes.
It cuts through all of the other clutter like "40% off" and "New Feature."
Ipsy provides a personalized monthly box of beauty products. So they go the punny route with the next one:
Once again it manages to be both unexpected but recognizable (so it's not "too far outside the box," but just the "right amount of outside").
Originality is one of the key predictors of subject line success.
One of DigitalMarketer's best performing subject lines went in a completely different (yet equally unexpected) route:
It implies something negative, but what, you're not quite sure. It gives you just enough of a sample of what's to come but pulls back before revealing too much.
BuzzFeed-esque? Probably.
But one glance at the open rate will make you instantly lose all shame.
Hack #2. K.I.S.S.
In this case, the third "S" stands for "short."
As in, 50 characters or less, short.
Check out this one from David's Bridal:
Still BuzzFeed-y, I know.
But there are some practical reasons to keep subject lines as short as possible.
The majority of emails (66%) are being opened on mobile and tablet devices now.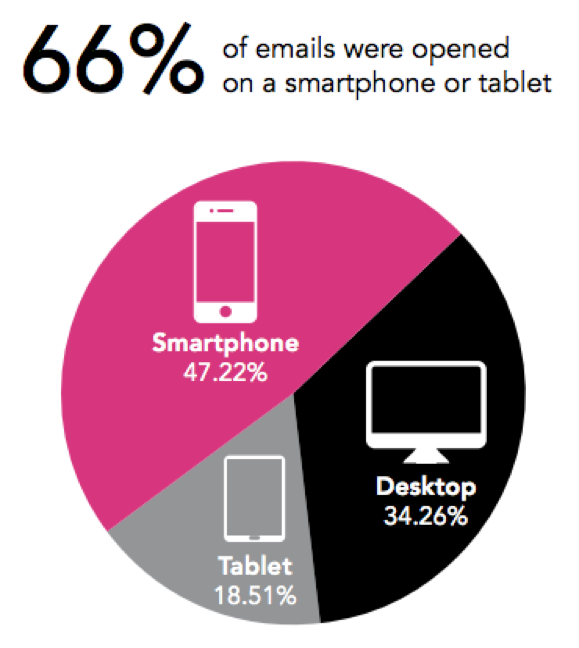 Smaller screens mean smaller windows. Telling someone about your "New Special Money Making Opportunity with 0% Down" gets truncated faster than you can say, well, anything.
That's also why simple phrases like "Hey John!" or "Thank You" often outperform longer, marketing-speak ones.
They're somewhat unexpected, and they appeal to our own vanity and ego.
David's Bridal apparently loves this technique with a similarly short and to-the-point: "Shoe party!"
When in doubt, leave it out.
People know what they're reading. They see who it's from. They can do the simple math.
Incredibly, adding extraneous details like "newsletter" can actually send your open rates into a nose dive by up to 18.7% according to one study.
And giving yourself a length limit adds a helpful constraint. It forces you to be brief, punchy, and only include what's absolutely necessary.
Don't force your subject lines to do too much. Its job isn't to sell. It's just to grab interest.
Hack #3. It Ain't About You
What are you sending?
Like, literally, what information are you sending?
Ok, good. Now guess what: People don't care.
I know it's harsh. But someone had to tell you.
Nobody cares about that new feature or new opportunity or new blog post.
They're already stretched thin and exhausted as it is combing through the other 120 messages sitting in their inbox.
Instead, the only thing they care about is what they're going to get out of what you're sending.
Case in point: Sumo is going to show you how to get more clicks.
Think of it like the age-old copywriting formula PAS.
Problem: The main thing people are struggling with that's preventing them from a better life.
Agitate: The pain points and symptoms that manifest as a result of the problem.
Solution: Your solution or alternative for removing this pain from their life once and for all.
Marketers need another lecture on CTA's like they need a hole in the head.
So leading with that will never work. Instead, flip the script. Focus on what they need, first, before introducing your alternative.
Or better yet, don't. Not in the email anyway. That's what your product or landing page is for.
Another spin on this is blatant pandering. (I mean that in a good way.)
Exclusivity like "early access" can heighten the perceived value of your offering.
Notice in the example above that you're still going to have to buy something to redeem that offer. But the treasure trove of powerful language still forces you to click.
It's here.
Your special offer
Earn points
3 free nights
The offer is framed around what you get as opposed to the nitty gritty details of what the offer is or how it works. (All of that other stuff can come later.)
So there's no way you're letting that one go by without at least inspecting a little further.
Hack #4.    Manufacture Urgency Out of Thin Air
Look:
Nobody needs your thing.
If they're reading your email on their iPhone, chances are they're good with running water, food, and a roof over their head, too.
That means there is literally zero urgency to take action on their part.
If they don't buy or don't opt-in today… things will likely keep on moving in the same direction.
That creates a problem.
How do you get someone to do what you want when there's no inherent reason they should?
You have to create the urgency for them.
Quick example:
ConversionXL made one tiny landing page tweak and it increased revenue by 27%.
Can you spot what it is?
"Free next business day delivery if you order before 4PM (UK)."
Simple, right?
And yet using time constraints (even if they're artificial) or scarcity can drive people wild with FOMO.
Here's another Sumo example:
You probably don't have time to sit on another webinar today. You probably shouldn't.
But if you don't act now it might be gone forever.
Urgency-based subject lines increase opens across the board by 22% because they give readers an ultimatum.
Your biggest roadblock to results online today isn't your competitors. It's your own customer's inertia.
Getting them to do anything is like pulling teeth.
So another tactic (beyond time-based scarcity) is another age-old classic: fear.
While it can backfire when trying to drive sales, fear is the best way to cut through the noise and grab attention.
For example, two subject line variations from QuickSprout:
People don't naturally want to "protect" or "prevent" or be "proactive." That sounds like a lot of work.
But you've got their attention when $20 million worth of homes are at stake (which is just one reason why the first resulted in a 65% conversion lift).
Hack #5. Power Words
Some individual words work better than others.
Part of the reason comes down to our biology, according to Neuromarketing.
It's our old, dumb, fearful, lustful lizard brain that ultimately makes decisions.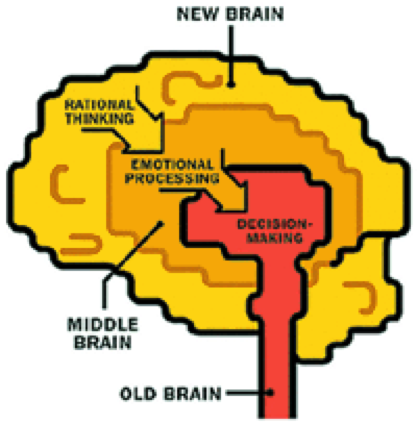 Which is why power words are so effective. They get you to sit up and take notice (whether you like it or not) by using vivid language.
SEO copywriter and professional blogger at slashercareer.com Tanya Korobka uses power words to trigger a desired response in her target audience – be it positive or negative.
Power words can make us feel scared, encouraged, aroused, angry, greedy, safe, or curious.
If you want to make people afraid, use words like catastrophe, disastrous, horrific and vulnerable. If you want to make people angry, use words like arrogant, coward, infuriating and revolting. Fear and anger are stronger emotions than joy and hope and are more used in marketing to make people act.
Smart Insights sampled 700 million emails and found out that the best performing subject lines contained power words like:
"Introducing"
"Celebrate"
"Brand new"
"Latest"
Here's a perfect example from LastPass:
There's two for the price of one in this example.
"Locking your passwords in a vault" implies impenetrable protection.
It assures you that you're going to be safe no matter what and hints that you could be at risk otherwise.
And picturing your private information safe behind lock and key inside a "vault" is infinitely more attractive than "protecting" your passwords.
Hack #6. Add Specific Numbers
Numbers have the power to single-handedly hit several of these hacks in one try.
For example, they cut straight to the heart of urgency and scarcity, like this Travel channel example:
You can combine the urgency with social proof to boost credibility at the same time. For example, check out the button line of copy in this Facebook ad:
"178,222 websites" and "37 seconds" both help increase your trust in their original claim ("Tools to grow your traffic").
Numbered subject lines also give people a simple, tangible shortcut in an otherwise chaotic world. That's why listicles and numbered headlines are so popular, increasing both click-through rates and on-site engagement.
Interestingly, odd numbers also outperform even ones.
So better to combine tips, hacks, or sections and drop down to "7" instead of leaving it as "8".
Hack #7.  Ask a Question
Questions increase curiosity.
They create an open loop in our minds just like our favorite sitcoms.
Think of it as a cliffhanger at the end of a show. A problem is presented, but before it can be solved, it cuts to a commercial break (or simply stops until next week).
It's the same principle behind how waiters remember your order. A gap gets created in your memory bank that you want to (no have to) fill to relieve tension.
Here's a perfect example from Evernote:
And here's an even trickier one from Sumo:
This last one is especially clever because it blends in with all of those other emails from your colleagues, friends, and family.
And after all, that's who gets our attention first when the inbox is opened.
You scan for the stuff you recognize or the stuff that sticks out from all the other overly obvious graymail.
Conclusion
Consumers have never faced more email than they have today.
And what's worse, is that tomorrow's onslaught is all but guaranteed to be even more punishing.
There's literally no end in sight to the amount of email you're going to receive.
Obviously, we need to send better emails.
But the problem is that if our subject lines aren't good, people will never get to the point of seeing how valuable those emails really are.
The trick is to break expectations and do something that sticks out in some way, shape, or form.
You can use numbers, fear, urgency, questions, evocative language, or even just a silly pun.
The point is to do something. Anything. As long as it catches your prospect's eye.
ADD_THIS_TEXT