Email prospecting begins with a lead, and continues towards the goal of making a connection in your inbox.
But instead of searching through a database of phone numbers, you send an email to a qualified lead—or many at a time.
People are much more likely to read a quick email than to chat on the phone. Since 61% of prospects make initial contact via email and 72% of people prefer email communication over any other channel, it's safe to say that email prospecting is the way to go.
But it's not always as simple as it sounds.
One of the biggest challenges in email prospecting is finding correct email addresses. You want email addresses that actually exist to keep you from wasting your time. If an email address isn't listed on LinkedIn, offered to the public via social media, or a part of your prospect's website contact information, how do you find it? And better yet, how do you find it quickly?
Email prospecting tools that find and verify emails have grown immensely in popularity. One such tool is Hunter.io, which boasts around 1 million monthly sessions.
A quick visit to the Hunter website gives you a search bar where you enter a domain name, then the tool pulls email addresses from that domain and verifies them if applicable.
Why Choose an Alternative to Hunter.io?
Although Hunter.io has garnered a large following, recent changes in their integrations have caused many to start looking for an alternative.
For example, last year Hunter.io dismantled its integration with LinkedIn: its most important source of leads. This change made part of their service less useful than before.
Because of that, many sales teams began searching for an alternative.
Luckily, there are other options available. Voila Norbert was recently elected the most accurate email finder, and it's the perfect addition to your suite of prospecting tools.
Norbert uses fundamentally different technology for email finding than Hunter. While Hunter "looks for addresses on the web", Norbert has built a massive database of B2B emails against which he checks all requests.
Having a database like this takes the guesswork out of finding emails, improves your email deliverability, and speeds up your prospecting process.
Hunter.io Pricing Breakdown
Hunter.io offers five different pricing tiers: Free, Starter, Growth, Pro, and Enterprise.
The paid tiers (Starter, Growth, Pro, and Enterprise) all have the same premium features:
Domain search results and exports: Allows you to perform a bulk search to capture all the email addresses associated with a domain, and then export them via CSV.
Premium campaign features: Allows you to connect and send cold emails with up to 5 Google Workspace accounts. Additionally, you get the ability to send images in your emails.
Priority support: Allows you to bypass the customer support wait queue.
Further upgrading your subscription only changes the number of searches and verifications you can do each month.
Here is the breakdown of their five pricing plans: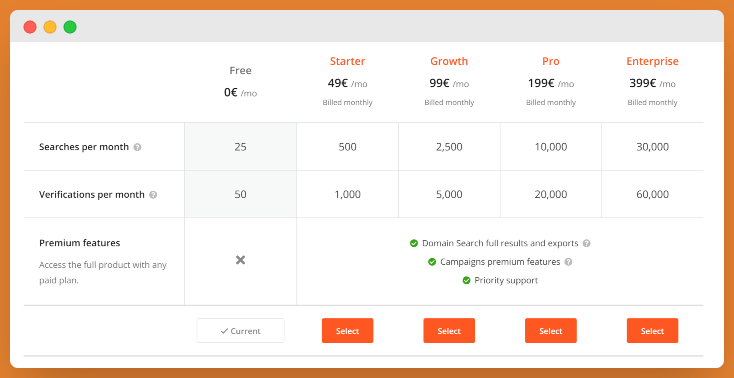 Comparing that with Norbert's pricing, we can see that Norbert's plans are cheaper and include twice as many searches per month: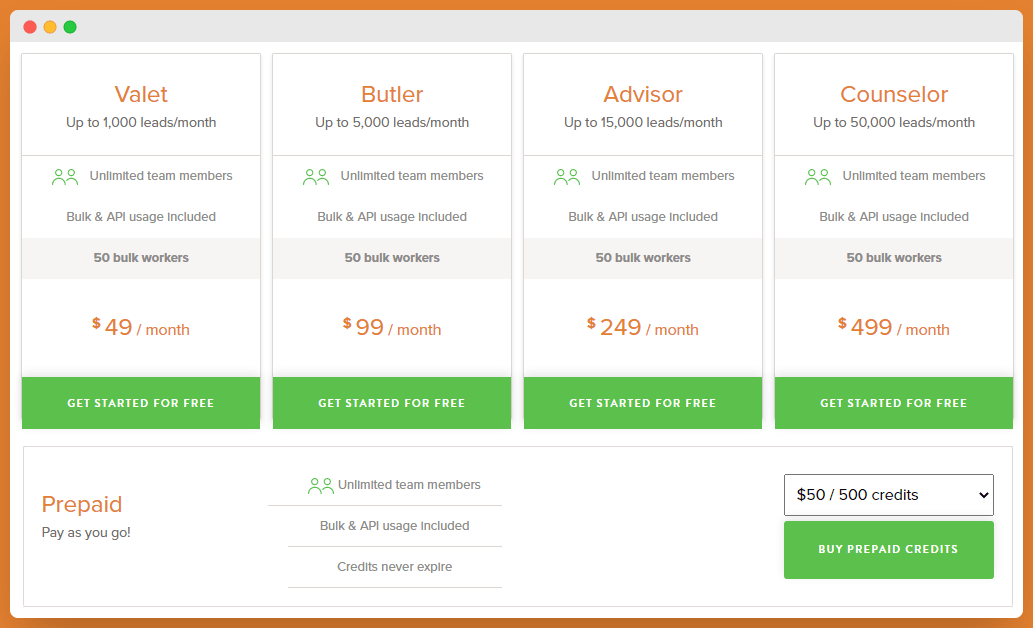 Both Hunter and Voila Norbert allow you to have unlimited team members per account. A great feature for businesses or enterprises who want access for entire teams.
Voila Norbert as an Alternative to Hunter.io
Voila Norbert and Hunter.io share a lot of the same features, but there are some areas where the two diverge.
Here are three main reasons why you might want to consider Voila Norbert as an alternative to Hunter.io.
1. More integrations
Hunter.io currently supports five integrations, but Voila Norbert has 13. Some of them are the same, like Hubspot, Pipedrive, Salesforce, and Zapier… But only Voila Norbert integrates with Mailshake, Drip, ReplyApp.io, Close.com, Mailchimp, SendGrid, JotForm, and Formstack.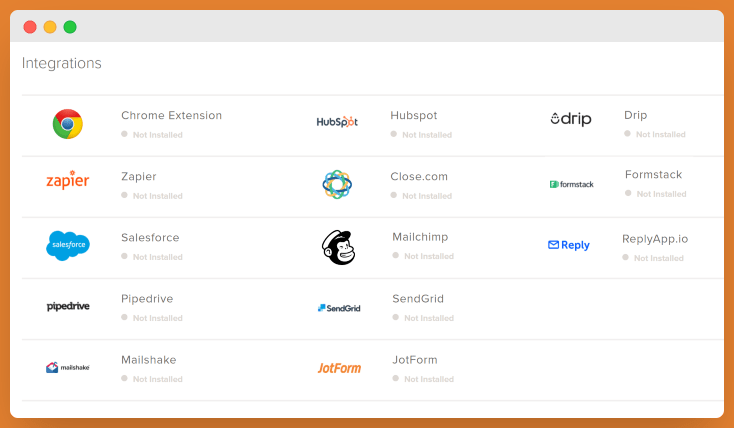 2. Email enrichment
Both Voila Norbert and Hunter.io can find and verify email addresses, but only Voila Norbert offers email enrichment as well. This powerful feature lets you add extra information and data points to your email lists so you can get a fuller picture of who your prospects are.

Pricing for this feature is $0.04/email up to 2,000 emails, $0.02/email up to 50,000, and $0.015/email beyond that.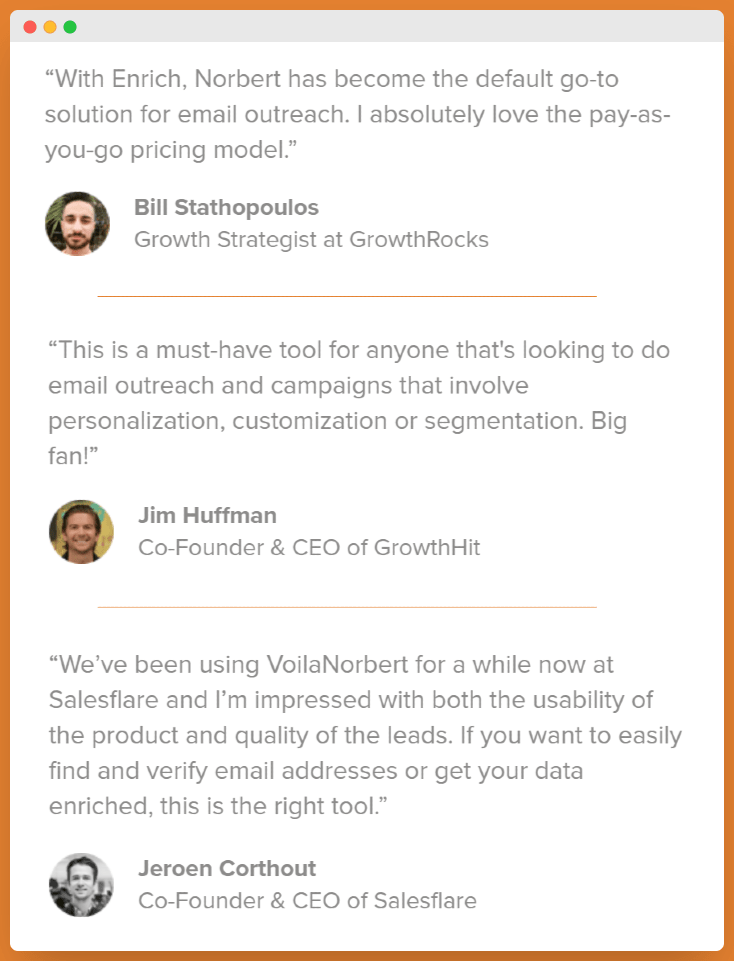 3. More bang for your buck
Both Hunter.io and Norbert's pricing plans start at $49/month, but with Voila Norbert you get double the leads for the same cost.
Norbert's Valet plan includes 1,000 leads per month, while Hunter.io's Starter plan only includes 500. Voila Norbert offers more bang for your buck for other pricing tiers as well.
Elements of a Good Email Prospecting Tool
When it comes to choosing an email prospecting tool that's right for you and your team, there are six elements you should look for:
1. Access to High-Quality Leads
Sales Hacker sums it up best: "If you spend time targeting people that are a genuinely good fit for your solution, you will generate more meaningful conversations with people… It's human nature to prefer to buy from people we like and trust."
Stop wasting time on leads that don't produce this connection.
And stop using tools that can't find such connections.
Your tool should be able to produce quality leads over time-wasters, especially since 50% of sales time is wasted on unproductive prospecting.
That's why we are proud to announce that Voila Norbert was recently rated by Ahrefs as one of the best email finder tools out there.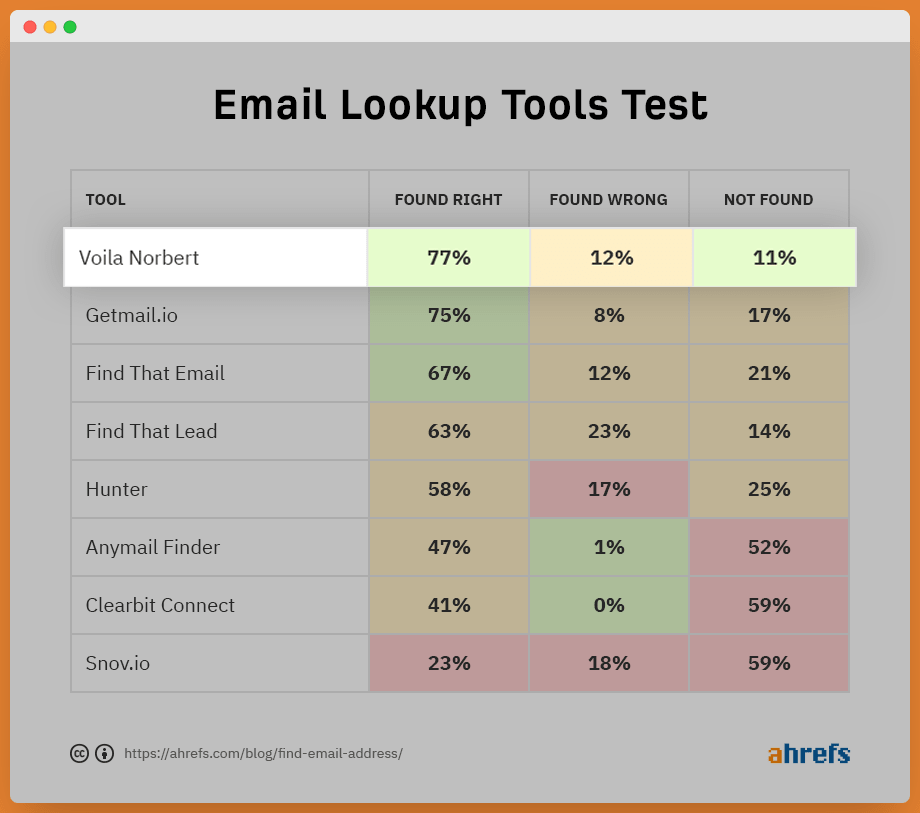 2. Quantity of Leads Worth Purchasing
Although quality is more important than quantity, you don't want a tiny list that isn't worth the effort, either.
Your tool should be able to produce a decent-sized list of high-quality leads that matter — fast.
Check out Voila Norbert's bulk email finder in action: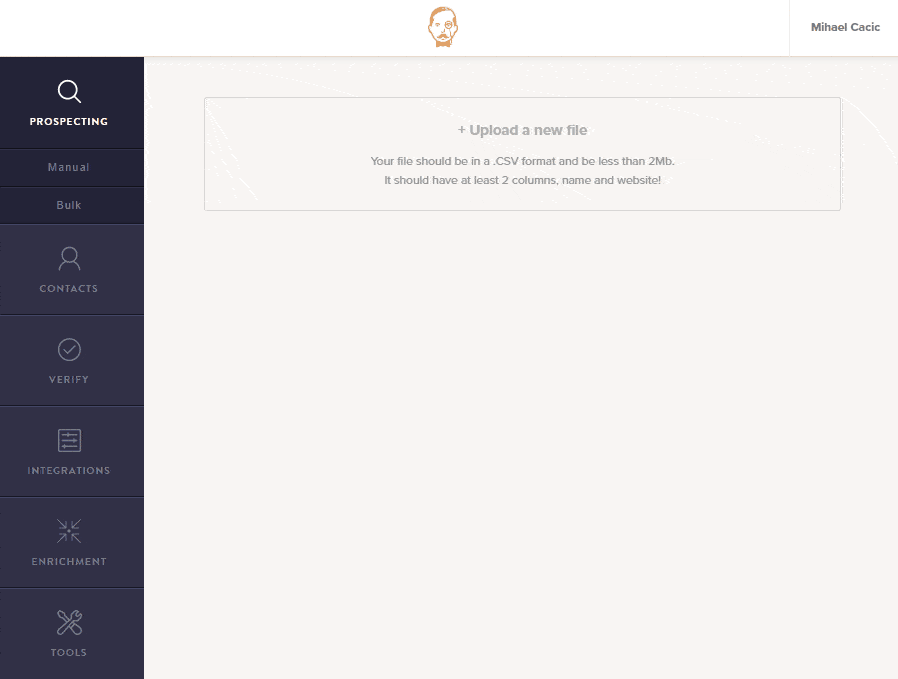 3. Email Verification
Do you know which email addresses that you collect are at risk of bouncing?
Your prospecting tool should tell you that right from the start. If not, it should at least offer you a way to verify the email addresses.
Voila Norbert has a built-in verification tool that gives you just that. Plus, it's super easy to use: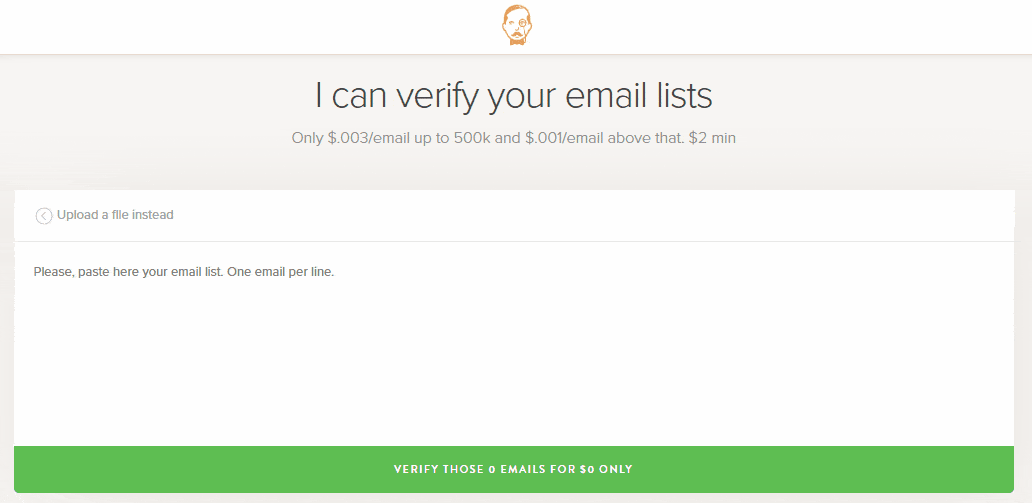 4. Data Enrichment
You need additional data to make your emails hit home with your prospect. From job title to niche, data enrichment gives insight into who you're going to be communicating with.
Data enrichment in your emails adds a level of customization that your prospects crave. Voila Norbert also includes a data enrichment tool that fetches key data about your prospect for current and future use.
5. Easy Integration with Other Services
For streamlined sales and marketing campaigns, you need a tool that integrates seamlessly with your current arsenal.
Do you use Hubspot or Zapier?
Whatever the case, choose a tool that integrates with your other apps and enjoy the increased productivity!
6. Real Customer Service
When it comes to prospecting, time is money. Your tool should have a real customer service team available for all of your questions.
Try Norbert Today!
Voila Norbert provides you with everything you need for quick & effective prospecting, enrichment, and verification.
=> Take Norbert for a spin! Click here to get 50 free leads on the house!


ADD_THIS_TEXT
Further Reading: