The majority of cold emails end up in the spam folder. Additionally, research indicates that only 40% of sales teams view cold emails as an effective method for boosting sales.
Due to Google's rigorous email filtering and recipients' short patience for irrelevant emails, it's crucial to create business meeting request emails that stand out while also adhering to proper email etiquette.
This guide will demonstrate how to accomplish this task, as the most effective cold emails are the ones you create. Read on for a brief lesson on crafting business meeting requests that are opened, read, and answered in 2023.
*BUT FIRST*…… looking to book more meetings? Then find the email address of any business personal with Voila Norbert's email finding tool which is 98% accurate! Try for FREE today
What are the key elements of a business meeting request email?
First things first: let's consider what we're actually trying to achieve here.
When I use the phrase "business meeting request email," I'm not talking about requesting a one-on-one with your manager or a campaign debrief with your team.
(You can use an internal email tracking tool for that.)
I'm talking specifically about reaching out to a prospect.
A way to book a meeting – a phone call, a video conference, an informational interview – to discuss how your product can solve their problems… And then sell it to them.
You might already have a relationship with that person or perhaps this might be the first time reaching out to them…
Or perhaps you've been given their details by a mutual connection, met them at a networking event, or found them on LinkedIn…
It doesn't matter, because as long as you have these 10 meeting request email templates by your hand you'll be able to effectively scale your sales engagement outreach and close more deals faster.
The RAP Model
There's a simple rule you can follow to structure your meeting request emails — regardless of your relationship with your prospect. It's called the RAP model:
R – provide a reason for writing
A – request a specific action
P – end the message professionally
Here's how it looks like in action: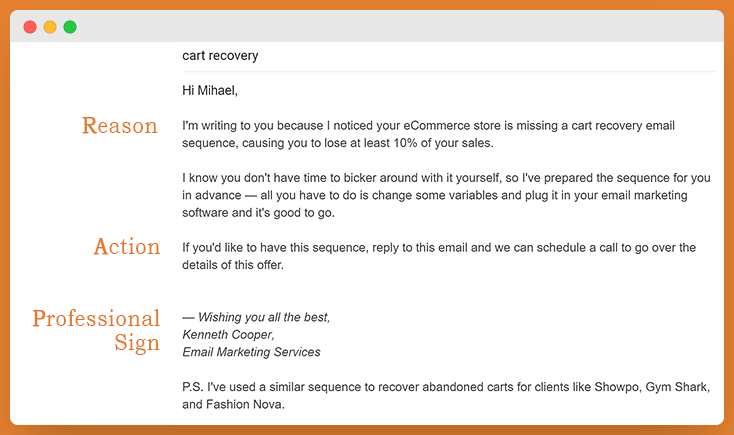 There are a couple of other principles to keep in mind, too. Like making your sentences short and simple, making your subject lines brief and to the point, and personalizing your email as much as possible.
All of these will help your email look authentic, and not like something that's part of a mass email blast.
Now, before we dive into our email samples and get a better feeling for the powerful RAP formula, let's discuss the #1 thing you should do before even thinking about writing an email.
What you need to do before writing a meeting request email
Find and validate the email address
Imagine spending hours finding the perfect prospect, writing the perfect email, crafting the perfect subject line… Even waiting until Tuesday 10 a.m. — the time when meeting request emails have the highest chance of being opened…
Only to get hit with "address not found" at the end.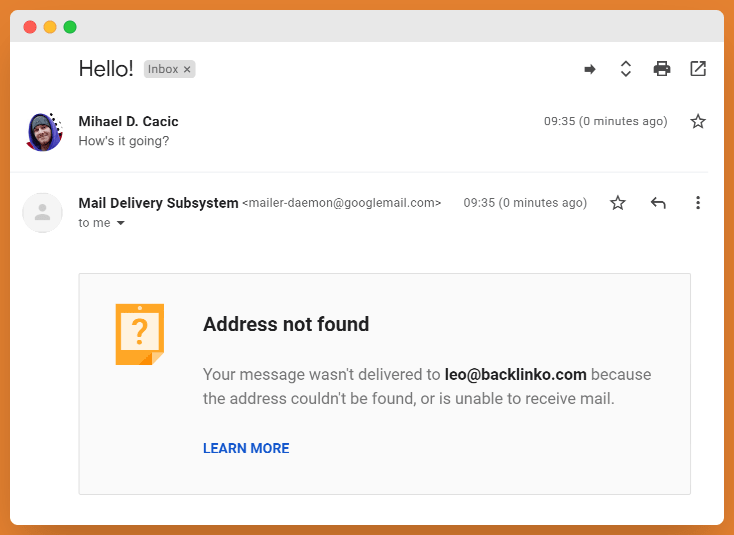 Not only have you wasted hours of your time, but you've also reduced your sender score — making it more likely that your emails will land in the spam folder in the future.
That's why you should always validate your prospect's email address with Voila Norbert – the best email finder tool on the market.
With Norbert, email validation is super easy. Simply copy and paste your emails in the magic box and click verify: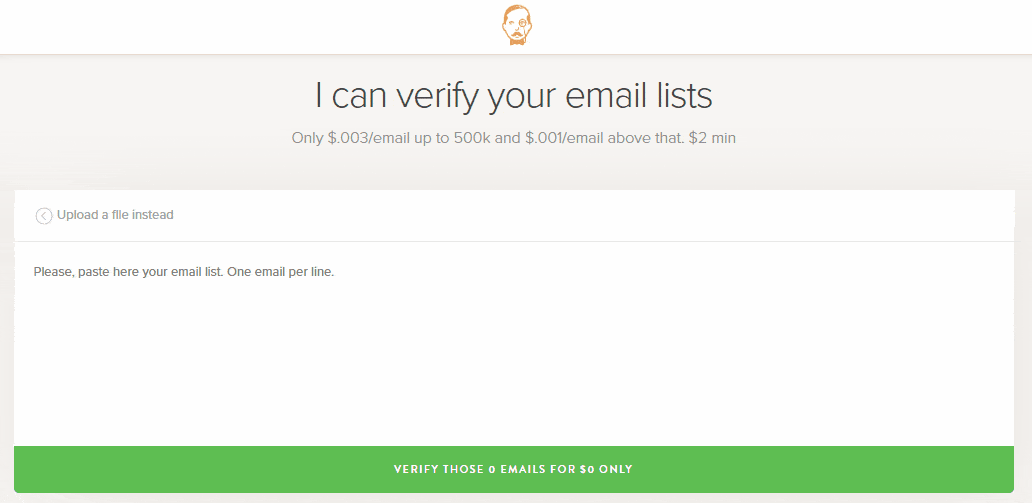 or import an entire CSV list: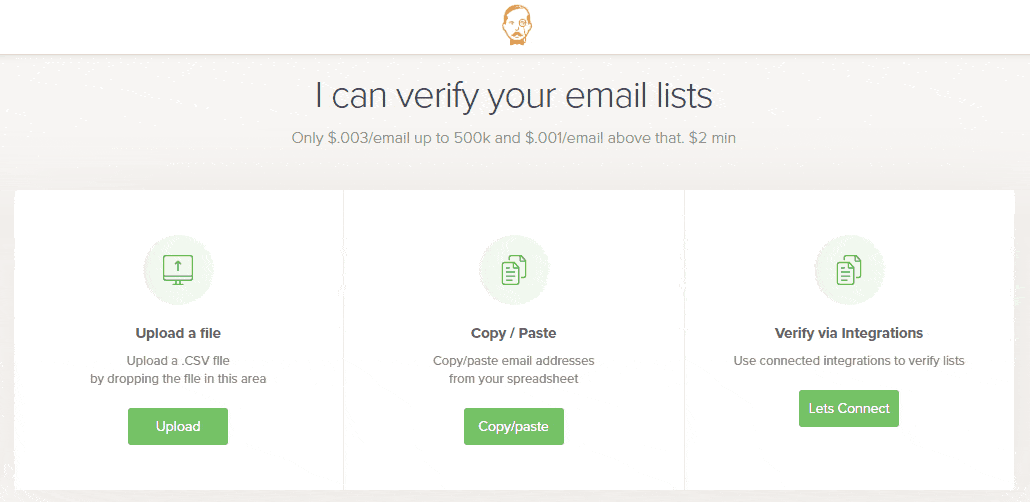 Norbert will charge only $2 for 900 verifications. (To put it in another way, that's one-third of a cent per email). A minuscule price to pay for ensuring your emails hit the correct inbox and keep your email sender's reputation unharmed.
Oh, and if you don't have any email addresses, you can give Norbert the name and the website URL of your prospects and Norbert will spit back a high-quality email address in less than a second.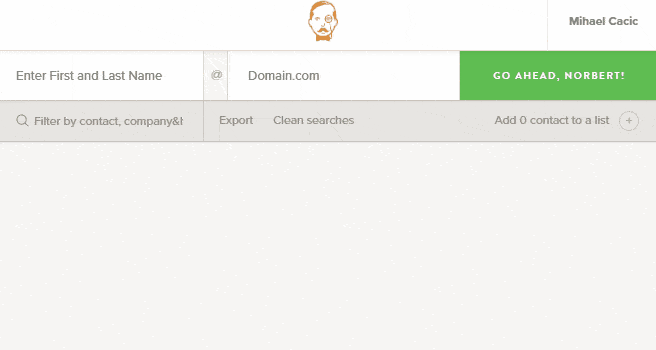 Give it a try! Click the button below to get 50 leads on the house!
ADD_THIS_TEXT
Examples of great business meeting request emails
Here are 10 examples of business meeting request emails — ones that will get you in front of your prospects and ensure booked meetings.
It's definitely not the type of writing you'd see on social media. It's also nothing similar to any college assignments you've ever done. But with a little practice, you'll soon get a handle on what it means to write a killer meeting request email.
Feel free to adapt these to your own situation and recipients.
Example 1: Professional cold email #1
This is an ideal email for reaching out to someone who doesn't know you. Here's an idea of what it should look like. Try to notice the RAP formula:
* * *
Dear [name of client],
I'm [your name], and I work in [your position] at [your company]. We're specialists in [detail activities]. Given that you're a leading [role of prospect's company] within our niche, I believe a collaboration would be in both our interests. In particular, you'd benefit from being able to access our consulting team and our award-winning product suite.
I'd like to take this opportunity to invite you for a meeting at [location], at [proposed date and time], when we can discuss this further.
Feel free to suggest another time and location if that doesn't work for you.
Kind regards,
[your name]
* * *
This email is rather formal. You can adjust the level of formality depending on the situation. Notice, also, the closed-ended call-to-action. Having a CTA like this removes any decision-making your prospects have to do. If they have time, they can simply reply with "yes".
Example 2: Professional cold email #2
Dear [client name],
I'm [your name], and I work in [your position] at [your company]. Our companies work in the same niche, so I believe we could both benefit from cooperating with one another.
Our product suite is specifically tailored to [product purpose] and could really help with [prospect's pain points], so I'd love to discuss how we could work together. Are you free to meet at [location] on [date and time] to talk this through?
I look forward to your response.
Have a great day,
[your name]
Example 3: Cold email displaying your credentials
Cold emails are the most difficult way to contact your prospect — and also one of the most powerful ones. To make it work you have to prove you're someone worth their time. 
* * *
Hi [prospect's first name],
I'm [your name] and I'm with [company name], which specializes in [what you do]. We've built a client base ranging from venture-backed startups to Fortune 500 companies like [big-name clients].
Unlike [other companies in your niche], we take a different approach to growing companies. We move fast – and if we don't think we're right for you, we'll tell you upfront.
Are you free for a chat at [time options] to talk through how we could help you with [prospect pain points]?
Kind regards,
[your name]
* * *
Here we showcase some of our clients. Make sure you pick the ones that are similar to the company you're reaching out to. You can also take a step further and, instead of name-dropping, write a one-sentence customer case study.
For example, if you're pitching a pizza place, then showcase what you've done for some other pizza place: "last month, we've increased Crusty Pizza average order value by 5.3%."
Example 4: Reaching out to someone you've recently met
When reaching out to someone you've recently met, you can make the emails shorter and more casual. Chances are, they already know who you are, what you do, who you work for, and why you're reaching out.
But if that's not the case, feel free to make this next email appropriately longer.
* * *
Hey [prospect's first name]!
We met at [event] yesterday.
Sounded like you were interested in some of the [your services] we offer.
Want to book in a quick* meeting this week to see what we can do?
Let me know when you're available.
Sincerely,
[your name]
*When I say quick, I actually mean it – we'll keep it to 15 minutes tops. I know you're busy!
* * *
Depending on how long or memorable your conversation was, jog your prospect's memory by describing the circumstances of your meeting in more detail.
But even if your conversation was fleeting and unmemorable, simply mentioning that you were on the same event evokes "association bias" that makes the prospect more likely to respond positively.
Example 5: Cold email highlighting an issue
If you can identify an issue your prospect is having, then send them an email like this:
* * *
Hi [client's first name],
I was on your website yesterday for [use case] when I noticed an issue. [Give brief details].
I'm a [job role] and I've fixed this same issue for lots of other companies, including [client names], so I could definitely do the same for you. It would help you to [benefits of fixing problem].
I've got some free time next week to talk this through. Here's a link to my meeting scheduler [include link].
Best,
[your name]
* * *
This email can work wonders if you pick the right problems. Plus, without describing a clear solution, you create an open-loop in your prospect's mind that causes slight discomfort — discomfort that can be eliminated by simply scheduling a meeting with you.
Example 6: Cold email for SaaS companies
Companies at a certain growth stage will almost always face the same obstacles. Group your prospects in categories by revenue and point out two or three ways your product or service can help them get to the next stage of growth.
* * *
Hi [client's first name],
You guys are doing some pretty great things in the [client's industry] space.
I'm emailing you because my company, [company name], has helped lots of companies in similar positions by:
[Product benefit]
[Product benefit]
[Product benefit]
We've worked with [client names] in the past, and would love to do the same for you
It'd be great to find out more about your business and see if we'd be a good fit. Do you have five minutes this week to talk?
Regards,
[your name]
* * *
The difference between this email and the previous one is that this one focuses on the positive benefits, while the previous one focuses on the negative issues. In some situations, it isn't possible to highlight an issue for your prospect. (Think accounting: how on Earth are you going to find out if your prospect is filing their taxes correctly?) In cases like these, you're better off with a solid benefit-driven cold email.
Example 7: Product demo request email
A product demo takes abstract ideas (like product features & benefits) and translates them into practice: making it easier for your prospects to imagine how to integrate the product in their lives.
When done right, an in-person demonstration can leave a lasting impression, and thus increases your chance of you closing the deal.
* * *
Hi [client's first name],
I'm [your name] from [company name]. We do [company specialism] for clients like [client names].
Growing companies rely on us day in, day out to handle their [product area]. By choosing us, they've enjoyed:
[Product benefit]
[Product benefit]
[Product benefit]
We're currently offering 10-minute demos – would you like to schedule one? [Link to scheduler].
Regards,
[your name]
* * *
Make sure to showcase only the most relevant benefits of your product. Including non-relevant product benefits in your email makes your main benefits look secondary, and so lowering the perceived value of your product.ADD_THIS_TEXT
Example 8: Cold meeting request and customer testimonial
Social proof like case studies and client testimonials make your cold email as warm as it gets. Pick testimonials that directly talk about what you did for your client and what results you got them. Avoid testimonials with vague statements praising your work.
* * *
Hi [client's first name],
As a [your job role] in your industry, I wanted to reach out to you about [your company name].
We work with companies like [client's company name] on their [product area], helping them to:
[Product benefit]
[Product benefit]
[Product benefit]
But don't take my word for it – listen to one of our clients, [customer name, job role and company]:
"[Short client testimonial, no more than two sentences]."
I'd love to show you how we can do the same for [client's company name]. Do you have some time this week for a quick chat?
Best,
[your name]
* * *
Also, make sure the testimonial is from someone who works in the same industry and has the same position as your prospect. People are more open to receiving advice from someone who's in the same shoes as they are.
Example 9: Using questions to demonstrate your expertise
Asking the right questions makes you appear knowledgeable. After all, before you can ask thoughtful questions you need to have a deep understanding of the subject — and your prospects intuitively know that.
Knowing your domain of expertise inside and out allows you to see connections that other people don't see. And when you point out a connection your prospects aren't aware of, you inspire an "aha" moment and instantly grab their attention.
* * *
Hi [first name],
Do you and your team use [third-party service]? Do you wish it offered some extra functionality? Wouldn't you love if it could [list benefits of your product]?
Pretty sweet, right?
We thought the same – so we made it happen.
I'm [your name] from [company name]. We give companies like yours the ability to [expand on benefits listed in email intro].
Sound like something you'd like to try? And what if you could try it for free?
I'd love to offer you a free trial and show you how it all works. Here's my calendar [link to calendar] to book a time this week or next.
Sincerely,
[your name]
* * *
Try to find a few insightful questions that make your prospects ponder, see things in a new way, or open up their mind to new possibilities. It's not easy. And it'll require a lot of trial and error. But the results are well worth it.
Example 10: The brutally honest approach
Sometimes, it's best to be completely honest and not tip-toe around the fact that you found your prospect using various prospecting tools. At the end of the day, you're here to do business — and every receiver of a meeting request email knows that.
* * *
Hey [client's first name],
[Your name] here. You don't know me, but I found you on LinkedIn and I know that people like you often have to deal with [pain points].
You're in luck, because I can [solution]. One of my clients, [company name], even achieved [result related to your service].
Would you be interested in hopping on a quick 15-minute call to learn more?
If so, click here to schedule a call [link to scheduler].
If not, just tell me you're not interested – I don't offend easily.
Looking forward to your response!
[your name]
* * *
It's best to create an email like this yourself. Pick the words and dictate the cadence of your sentences. Let your authenticity and personal brand shine through. After all, for many prospects the business relationship they're getting into is just as important as the product they're buying.
Now it's your turn!
I hope you enjoyed reading my 10 meeting request email examples.
Which meeting request email template are you going to try first?
How will you change it?
Or will you create your own from scratch?
Either way, let me know in the comments below!