If you're a freelancer or a small business owner trying to get new clients via email, this guide is for you.
Although getting clients through cold email is a challenging task — much more than networking or getting referrals — it's also one of the most predictable sources of income… If you do it right.
That's why in this article, we'll look at five crucial tips to have in mind when writing your business or freelance proposal emails so that you can easily convince your prospect that you're the best person for the job.
But first, let's define what a business proposal email is so we're all on the same page.
What is a Business Proposal Email?
A business proposal email is an email you send to a prospect in the early stages of a sales pipeline.
Typically, it's a summary of the discussions you've had with a client over an email on the vital business arrangements.
In other terms, it's a basic agreement with the client about the services you'll provide and how much you will charge.
You can send a business proposal email in two scenarios.
When a prospect requests it after agreeing to go through the terms in your sales transaction, this is called a solicited business proposal.
When it's your first point of contact with the prospective client, you send it without them asking for one. In this case, it's called an unsolicited business proposal email.
Either way, it's important to note that a business proposal email is not an informational email but a marketing process.
Its effectiveness is determined by how clear your objectives are and how you present your solution to the prospect's pain points.
How to Find Business Prospects
Before you embark on learning to write a proposal, you should first fill in your prospects list. This means that you have to get accurate prospect data to build a robust lead generation.
Though it's time-consuming and tedious, it's the only way to keep your sales pipeline healthy.
There are many ways to do this. For instance, you can check out business journals or hang out on LinkedIn or job boards.
But for email prospecting, there's nothing better than Voila Norbert.
Norbert is an easy-to-use email finder that will find prospects' emails and verify them on the fly. It's currently the most accurate email finder on the web: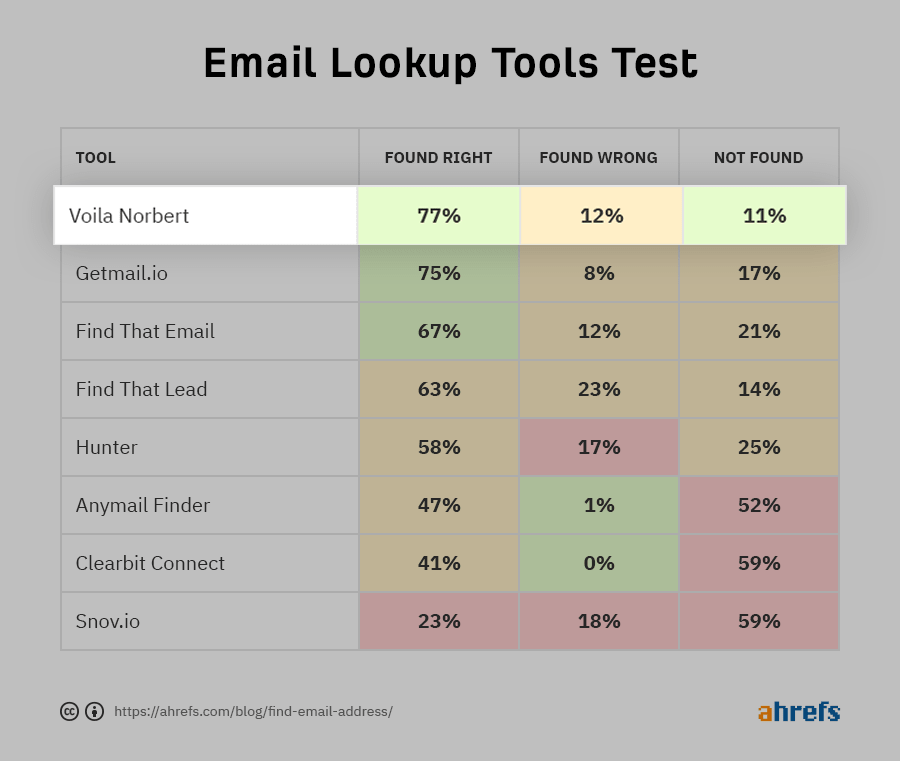 And it is the most easy-to-use email finder according to reviews on G2: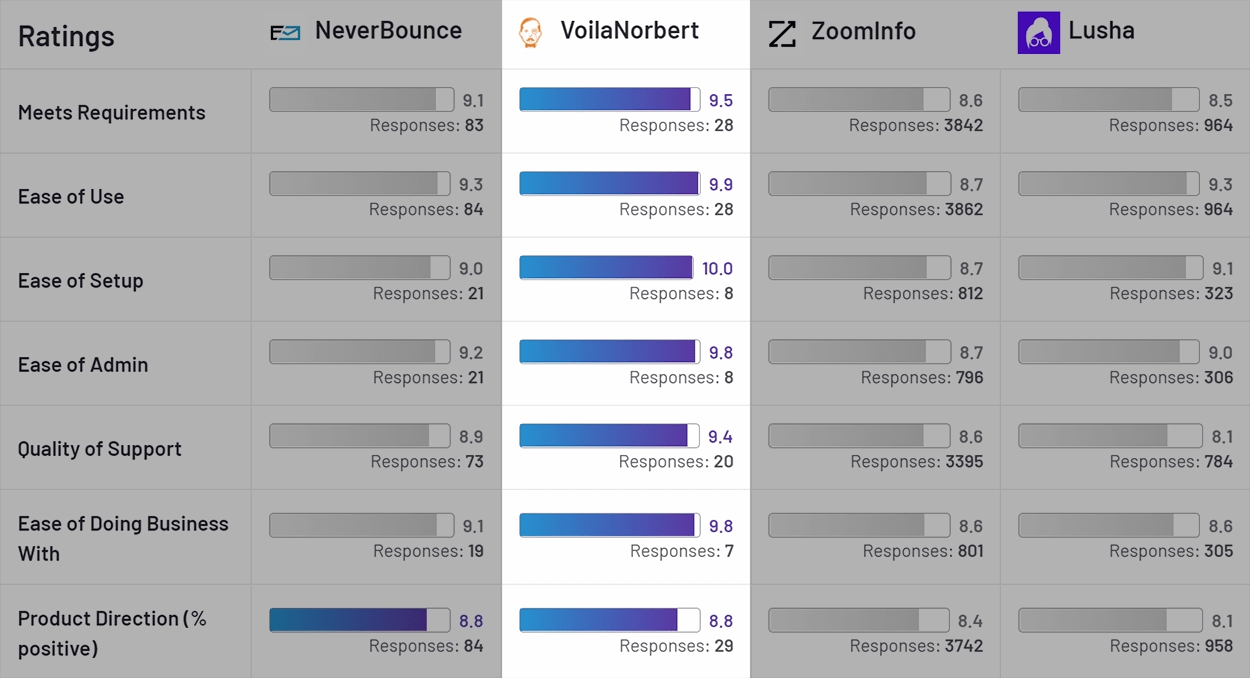 To use Norbert, you need the names of your target prospects and the domain address of their companies. 
Simply paste your prospect's name on Voila Norbert together with the company website domain and click the green button. It will source for you the best possible working email address from its database.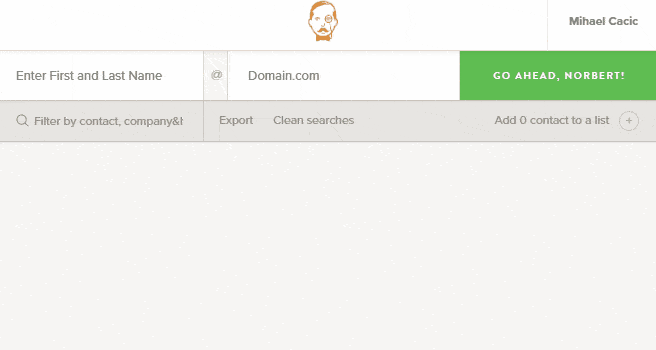 For a huge prospect list, upload the CSV file using the bulk email finder option. In a few seconds, you'll get back your complete list of prospects with their email addresses.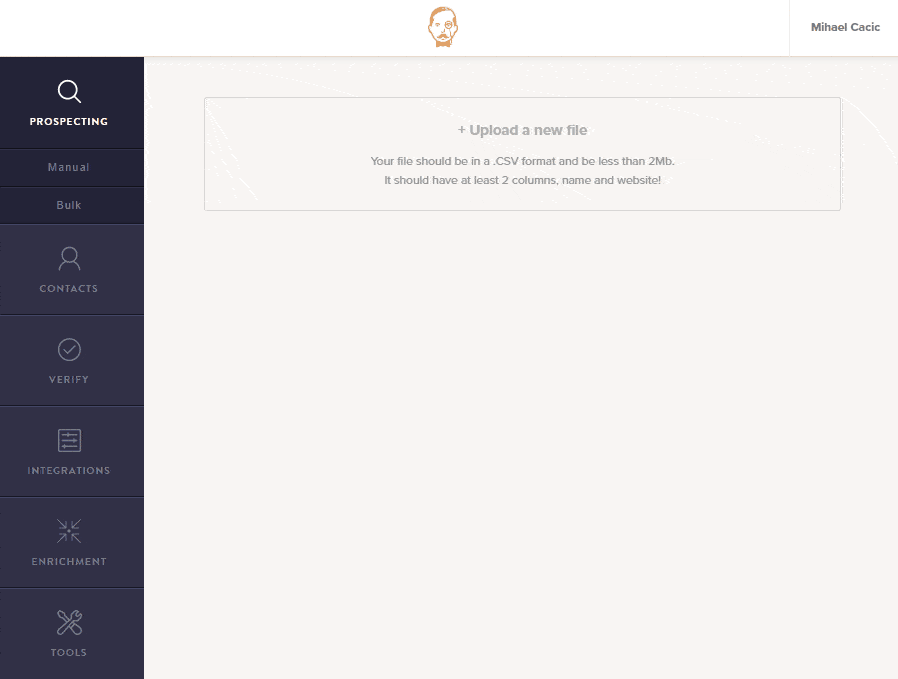 Now that you have a targeted list of prospects, let's learn how to write a business proposal email to them.
How To Write a Business Proposal Email
Since a business proposal is the last step before closing a deal, you don't want to make mistakes.
Whether you've already talked to the prospect or you're sending it as a cold email, how you present it determines if you'll completely seal the deal or not.
That said, below are the top 5 things to keep in mind to increase your chance of success.
1. Be clear
Your proposal emails must include all of the information that your potential client will need. This should include:
Summary of the business or freelance proposal

Detailed cost estimate

Timeline

Provisions

Your contact information. 
Your client wants to understand what they would be getting into if they entered into a working relationship with you, and your proposal should make that clear.
2. Do your research
Skimping on research is one of the most common mistakes people make when writing a proposal email. In fact, 42% of sales representatives don't research their prospects. Use this to your advantage.
You don't want your prospect to think that you are sending the same proposal to dozens of companies. 
You'll need to understand their businesses. Take the time to learn about the company. Get to know their mission, their success and failures, and their competitors. 
When you understand what they need and what they have done in the past, you'll have a better chance of creating a better proposal that gets you hired.ADD_THIS_TEXT
3. Share your skills
You probably have a wide range of skills, but only a few of them would apply to this particular project. But you don't let them go to waste.
Weave these skills into the proposal to share what experience you have and how it would be relevant for the job.
You can use project management tools to keep your clients organized so that you have clear notes to reference as you write your proposal. 
Potential clients want to know that you can solve their problems. So make sure your skillset is clear.
4. Move fast
Whether you've had an in-person meeting with a potential client or just saw a request for proposals online, moving fast can help you get the gig. You're 25% likelier to be hired if you send the proposal within 24 hours. 
Moving fast will imply that you're passionate about what you do. Besides, many clients are busy and would love to get this done over with quickly.
If you get an opportunity to talk about the project in person or over the phone, you'll still be top-of-mind for the potential client if you send the business proposals quickly.
5. Keep it short
Your prospects have a thousand other things on their minds. They don't have time to read huge chunks of words about your extracurriculars from college. 
Make your proposal easy to skim using headlines, lists, and images if applicable. You want the prospect to tell at a glance that you're the right person for the job. 
The easiest way to do this is with a proposal template. But make sure to customize it to fit the unique needs of your client. 
If you have a lot of information to send over, you may consider keeping your proposal template straight to the point. In this case, try and keep the email short and link to (or attach) a presentation. 
For preparing the design of your presentation, you can download free PowerPoint templates or prepare one from scratch.
Once the proposal you sent to the client gets a positive reaction, you can start thinking about creating a solid contract and sending a freelance invoice. 
Contracts ensure both you and your clients know exactly what is expected. Even if many of your proposals receive few responses, when one does, no client wants to wait around for you to reply with the details. 
That's why creating a professional business or freelance contract is as essential as creating a professional proposal. Therefore, remember to think ahead and be ready for when you do win that contract.
Follow up your winning business proposal
Now that you've got the contract, you want the rest of their experience working with the client to be great. It's the only way to keep them hiring you over and over again. And if they love your work, they might recommend you to their network.
While there are many ways to impress new clients, one of the most important things you can do is have excellent follow-through. Remember that your proposals are just the first step in your business relationship. 
Your client will also expect clear contracts, easy business or freelance invoicing, and regular updates on how your work is going. 
You will set up expectations for all of this when sending proposal emails to clients, but your follow-through is what makes the difference on whether you get more work or not. Remember, it is also essential to send a follow-up email to the client after sending a proposal if you get no response.
Example of a Business Proposal Email
In need of some inspiration before you craft your first proposal email?  Here's a sample of a solicited business proposal email.
Hey Mark,
I hope you had a good weekend.
I'm writing to appreciate the time you took to help me understand your business needs.
From what I understand, you've not given content marketing a priority, which is losing your company $100k of unseen profits every month.
You would like to start producing content backed up with a strong lead nurturing strategy to get traffic that can potentially turn into customers.
As discussed in our zoom meeting, my goal is to create value-driven blog posts and ebooks that attract high-quality leads and ultimately convert them into customers.
As you already know, the base price for my service is $1000/ month for four blog posts. As a part of this package, you will get:
Content brief and outline.
Examples (eg screenshots, images, e.t.c)
Posting on your WordPress.
I'll start with an introductory call with the VP Marketing and Content Director to talk about your content strategy and research more on your target audience.
I will then perform keyword research and send it to you by 11/9/2021. You will receive the proposed topics and content briefs by 13/9/2021.
We can begin work as soon as I receive your go-ahead via email. Thanks for your time.
Best,
George.
Bottom Line
To sum it up, it's important to note that writing winning proposal emails come up to two things – practice and confidence. 
You perfect the craft by writing many proposal emails. You will be amazed how easy it can become to land the type of clients you used to only dream of. 
With confidence, you will be assured that the document you are sending is an excellent example of your skill and professionalism. Keep my tips close, and you'll be winning great clients in no time.
***This is a guest post from Matthew Brown. Matt is the founder of Bonsai, an automated contracts, proposals, invoices and time-tracking product used by 100,000+ freelancers and agencies globally. He lives in San Francisco, where he enjoys surfing, science fiction, and leafy green vegetables.***