Email is, hands down, the most effective form of sales outreach.
In fact, my cold email campaigns consistently get a 48% open rate and a 20% reply rate, helping me connect with people that are vital to my business.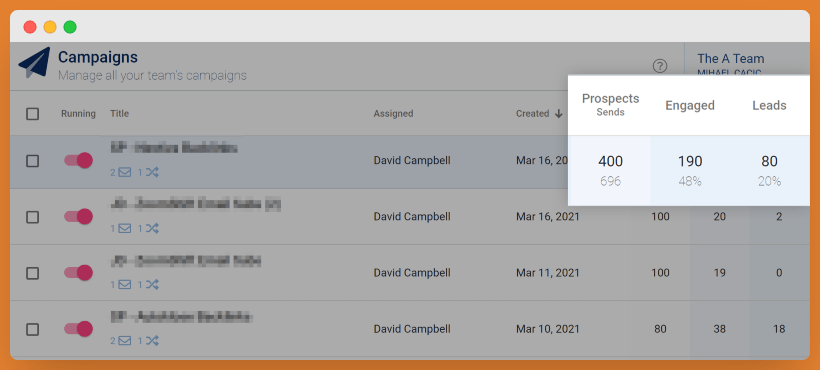 What makes my outreach campaigns so successful?
The quality of my outreach email list.
If you're using Skrapp for prospecting and building your outreach lists, your experience is likely different…
But don't worry, because in this post I'll explain everything you need to know about the best alternative to Skrapp that will help you get amazing results like the one I just showed you.
But first, let's address the elephant in the room.
Is Email Prospecting Still Viable?
According to Statista, more than 870 million emails were sent and received every day in 2021 – and it's estimated that this number will jump to 1030 million by 2025.
Despite the crowdedness, 8 out of 10 prospects still prefer to talk to sales reps via email over any other channel. Because of this, it's safe to say that email prospecting is still a valuable component of every sales organization. After all, prospects can connect with sales reps in their inbox at their convenience, rather than investing precious minutes in missed calls, unchecked voicemails, and overlooked direct mail.
However, email prospecting isn't as simple as writing an email and clicking 'send'.
Finding Email Addresses Remains The #1 Problem
All your efforts in finding, qualifying, and reaching out to potential prospects are wasted if you send your outreach email to the wrong address.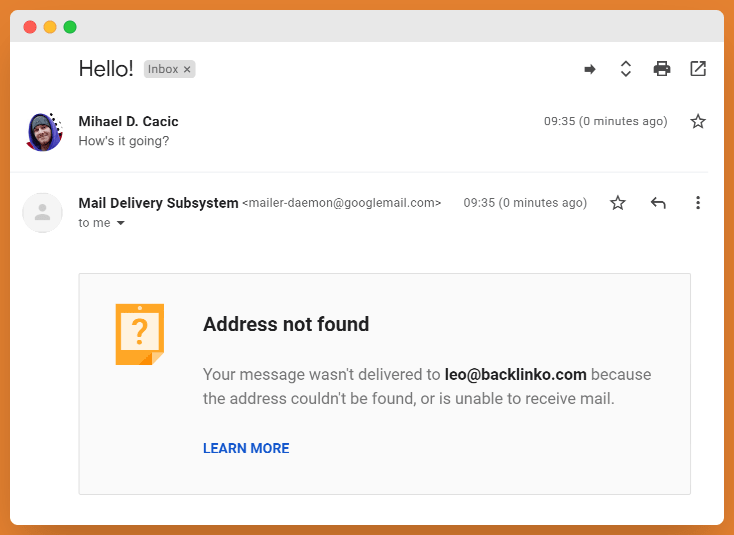 That's why email finder tools are becoming increasingly popular.
A good email finder tool can help you find emails faster, improve email deliverability, and overall improve the effectiveness of your outreach campaigns.
One such company is Skrapp.io. It offers email finder services to automate the prospecting process and reduce manual labor from hours to seconds.
But not all email finder tools are equal, so exploring other options could make a big difference in the success of your outreach campaigns.
Why Choose an Alternative to Skrapp.io?
Although Skrapp.io has garnered attention as a cost-effective email finder tool, the platform has multiple limitations which make exploring alternatives a worthwhile investment.
a) Skrapp.io Lead Quality Is Questionable At Best
To get the most from your email finder tool, you need consistent, accurate results… And that's not always the case with Skrapp.io.
One of the biggest complaints about the tool is the quality of the results, with some users reporting that they're experiencing higher-than-expected bounce rates.
In this regard, we can see that, from the research done by Ahrefs, your best bet for finding high-quality email addresses is Voila Norbert.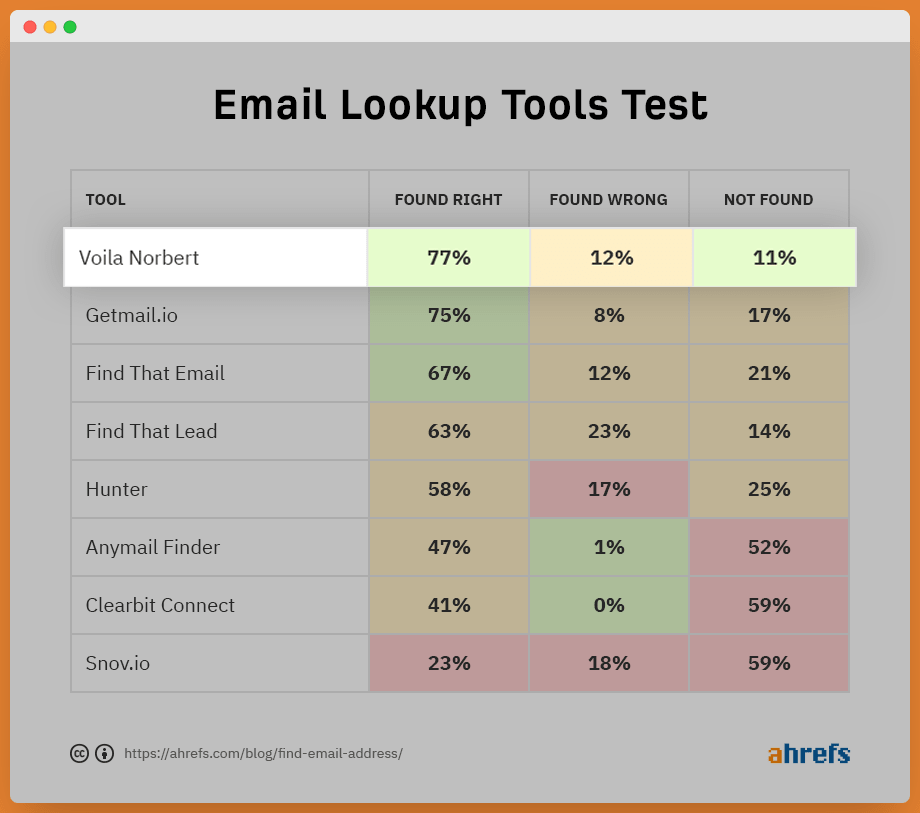 Don't believe me? Try Norbert for free! Click here to get 50 leads on the house!
b) Skrapp.io Pricing Breakdown
Skrapp pricing plans are very similar to Voila Norbert's pricing plans — four paid tiers and a yearly discount of 20%.
The only difference is that Skrapp's pricing plans don't include unlimited users. But every time you move up the tier list, you're getting a handful of extra ones.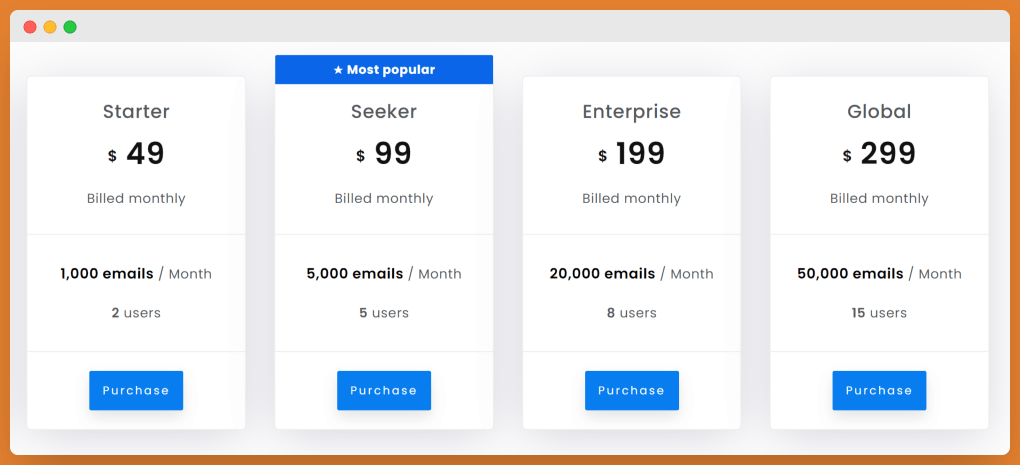 While with Voila Norbert, you get unlimited users even with the lowest-cost plan. (Not to mention the credit roll-over on the yearly plans!)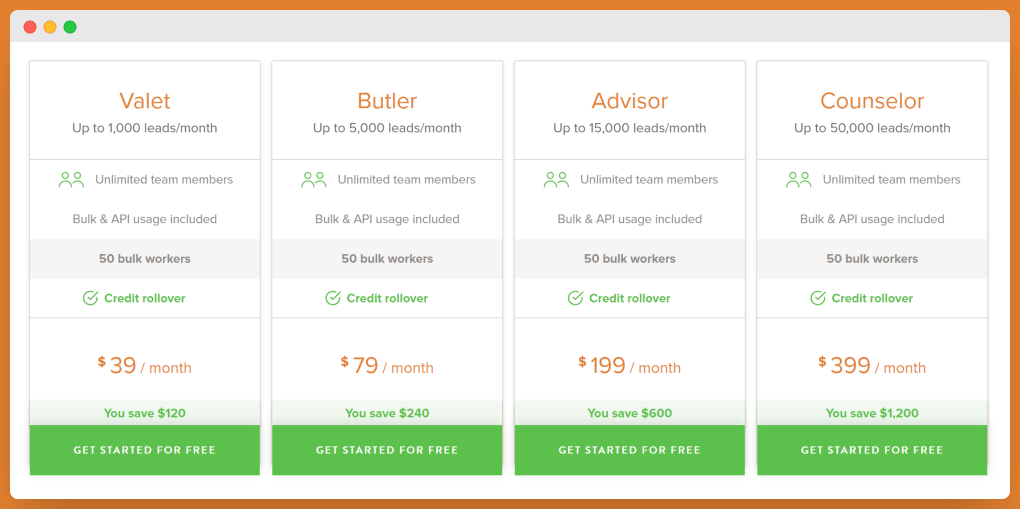 Now let's talk about two other things Norbert has to offer: email verification and integrations.
Voila Norbert as an Alternative to Skrapp.io
1. Email Verification Service
You could email your entire list without verifying it first. But when you don't double-check your list, you risk having a higher-than-average bounce rate that could negatively affect your sender score.
ISPs and email providers take notice when a high volume of your emails bounce, and consistently high bounce rates and spam filters that will send you straight to junk mail folders.
When you take the extra step of verifying your email list first, you maintain your integrity as a reputable sender and avoid wasting time on invalid email addresses.
The bottom line? Email verification is very important.
As far as we know, Skrapp doesn't have the ability to verify a list of emails. it only offers an email finder and data enrichment service.
On the other hand, Voila Norbert has an effective email verifier. Simply copy and paste the emails you want to test…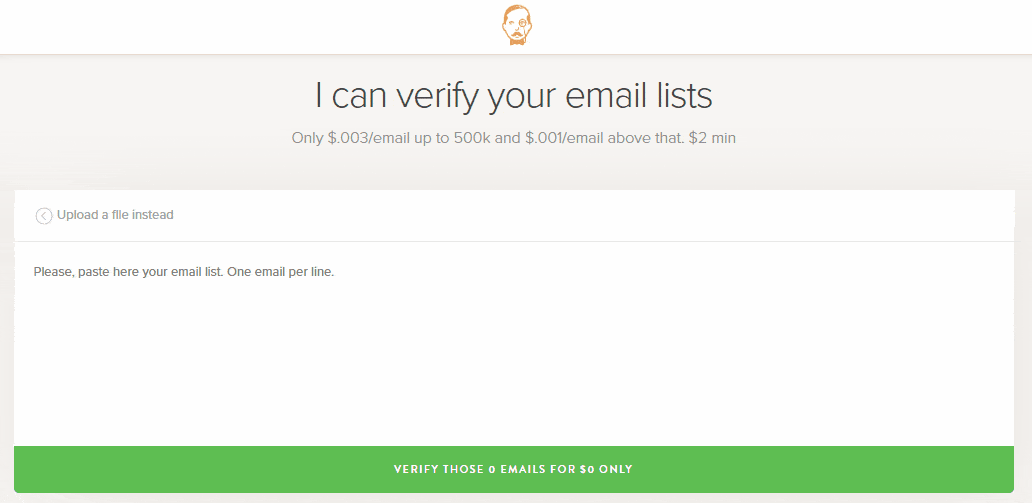 Or upload an entire CSV file: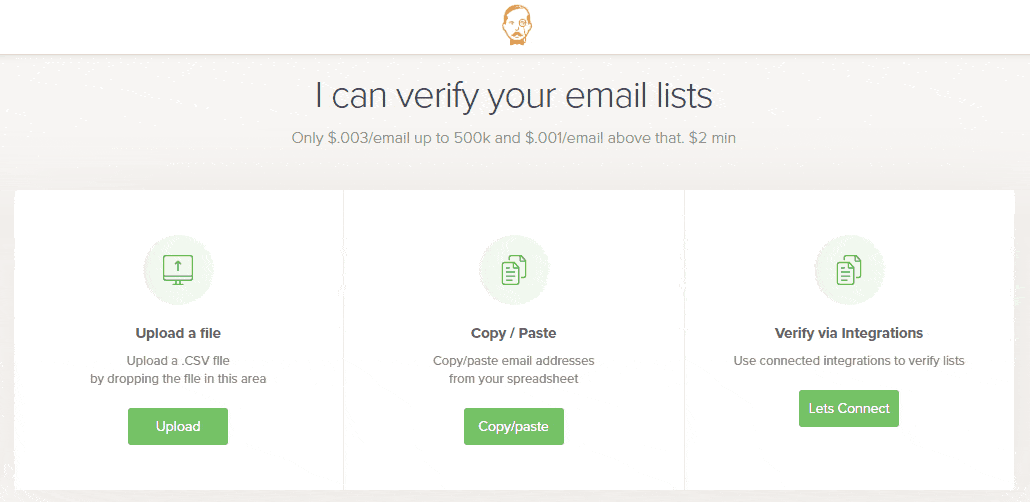 The cost of verifying your email list is only $.003 per email… With $0.001 if you're verifying more than 500k emails.
Oh, and it doesn't require an active subscription 🙂
2. Integrations That Speed Up Your Workflow
Integrating your tools with each other is a powerful way to speed up your work process. But Skrapp currently doesn't offer any integrations.
Well, Voila Norbet offers thirteen.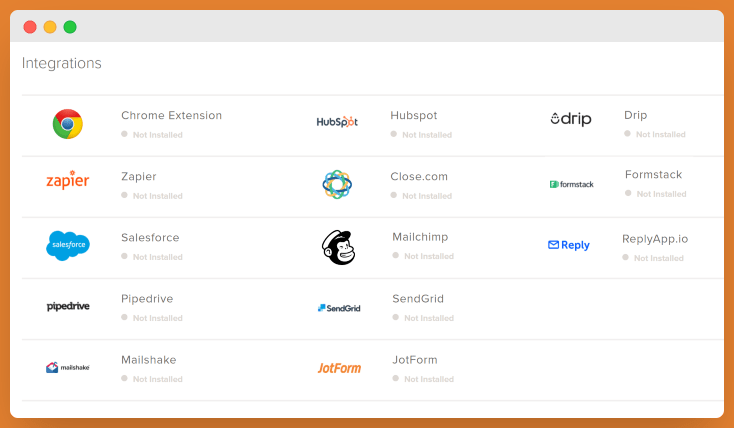 These come free with your monthly subscription and allow you to connect Norbert directly with your favorite CRM or sales outreach tool.
What To Look for In An Email Finder Tool
When exploring email finder tools, one of the most important criteria is the reliability of the results.
Tools like Voila Norbert pull data from multiple sources, including Facebook, LinkedIn, and Google to ensure you're getting the most accurate, up-to-date information. On top of that, Norbert also looks for syntax errors, misspellings, email duplication, and domain issues to produce a squeaky-clean list that's prime for sending.
And with its bulk email search, you won't even have to look for emails one-by-one: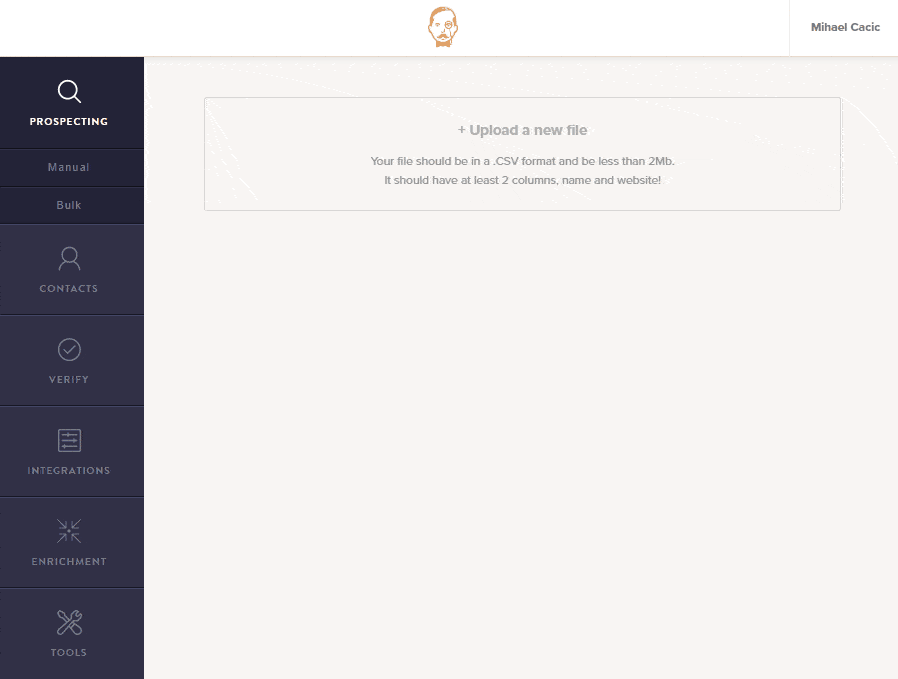 It's also helpful if the email verifying tool you use can integrate with other tools you're using, such as your existing database or platform. You may already have tons of email addresses in your system that used to be accurate, but people change jobs, close accounts, or otherwise make changes that will affect their email address. Norbert easily integrates via API to scan your existing data so you don't have to go through a labor-intensive manual process.
Try Norbert Today!
Voila Norbert gives you everything you need to find and verify email addresses quickly and effectively.
=> Take Norbert for a spin! Click here to get 50 leads on the house!


ADD_THIS_TEXT
Further Reading: