You might want to find an email associated with a Twitter account for a number of reasons.
You could be trying to take the conversation to a more personal medium when hiring someone or adding a lead to your CRM. Regardless of why you need their email address, it can be difficult to find.
Most users don't have their Twitter email address displayed on their profiles. And that means you need to use alternative methods. But in terms of how to find someone's email address on Twitter, it is time-consuming and confusing to know what your options are.
Therefore, in this article, we will cover how to find the email of a Twitter account using a range of strategies. That way, you can try them out and select the best one for your situation.
Let's get started:
1. Search Details in Twitter's User Bio
Perhaps it seems fairly obvious, but the first thing that you can do is look at the person's Twitter bio.
While this is very easy and quick to do, it has a low success rate. The fact of the matter is that most people will choose to put a different link in their bio other than their email.
If for some reason they do have their email publicly listed, consider yourself lucky. Just don't make it your core strategy going forward. Having an email available publicly on Twitter leaves people open to having their address scraped easily and being spammed.
Furthermore, you have to ask yourself how many emails someone gets per day if their email is widely available. There isn't a very high chance that they will see or respond to your message if that's the case.
2. Use Voila Norbert Email Finder To Get Emails From Their First And Last Names
A great way to find an email associated with a Twitter account is to use a specialized service just for that task.
One of such services is Voila Norbert.
With over 77% success rate, Voila Norbert is one of the most accurate email finder tools on the market.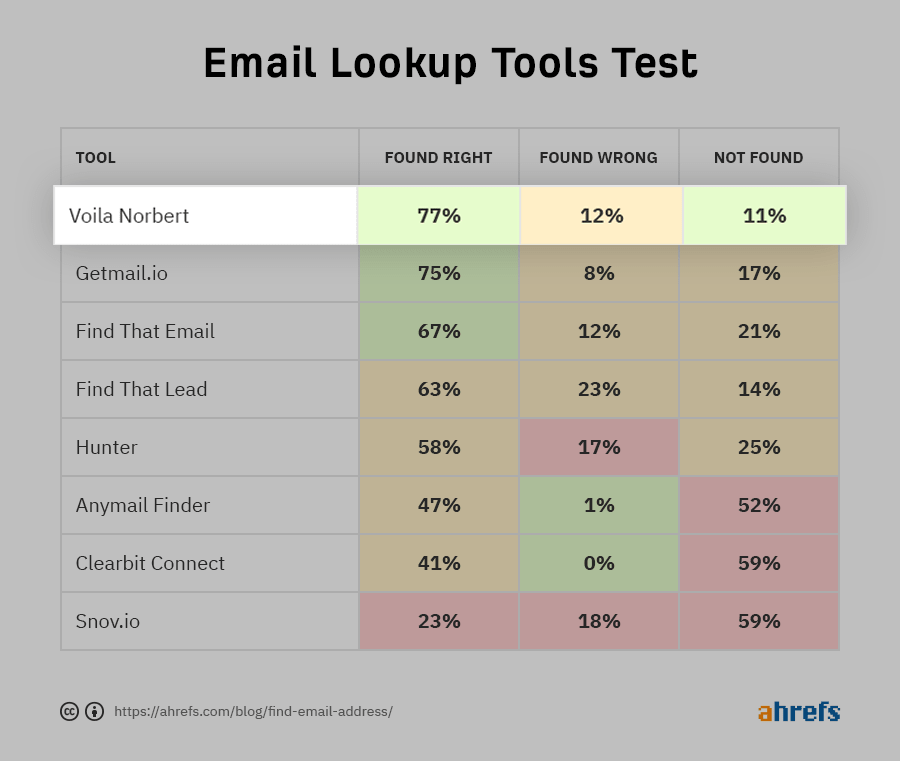 Norbert has built a large database of email addresses that takes any guesswork out of the equation.
Users can simply search by first name, last name, and the contact's company URL. And Norbert will spit back an email in less than 1 second.
From here, you can begin to create custom contact lists that help with prospecting.
One of the key differentiators of this service is that you can scale very easily, while integrating with a huge number of other platforms.
vvvvvv
Besides that, Norbert is super easy to use, super easy to set up, and it has awesome customer support: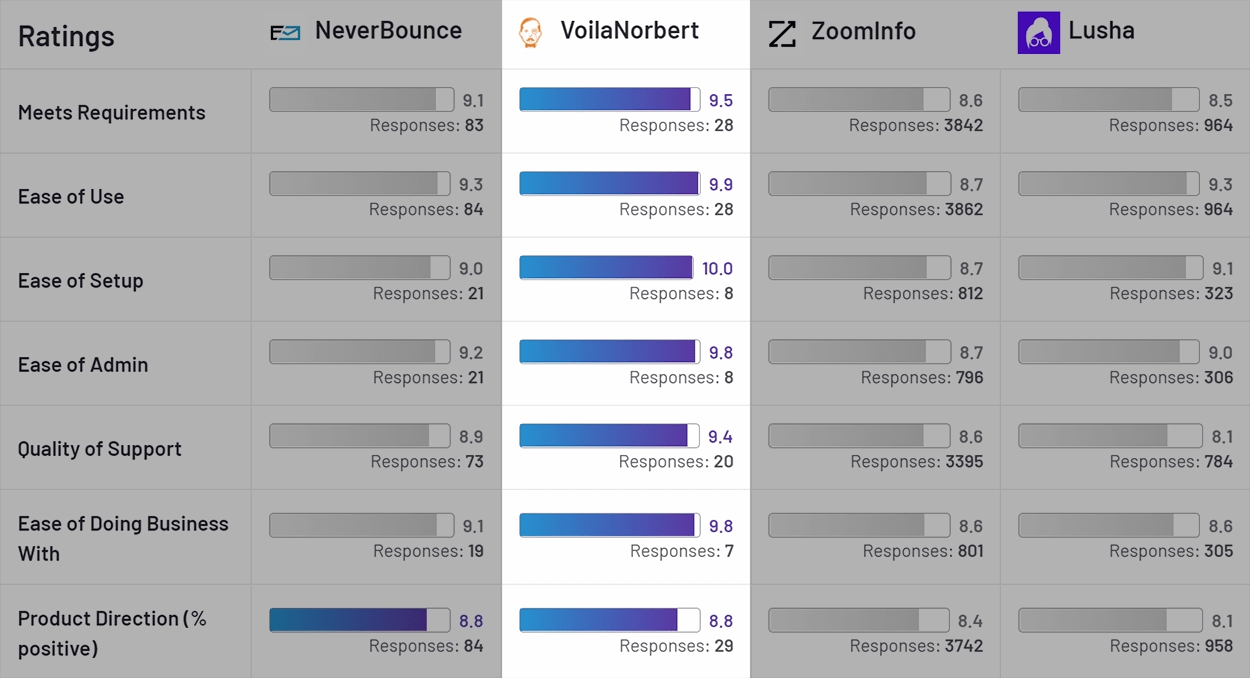 Voila Norbert is built to be useful for everything from just one person to a large B2B team, with a free trial of 50 emails to start. This makes it a very viable option, when looking for how to find the email of a Twitter account.
…
3

. Search for Tweets that Link to External Sources

Many Twitter users will have a link to their website on their profile. They may have a link to a social media channel such as YouTube or Instagram. If that's the case, go ahead and skip this strategy and go to the next one.

However, it could be a link to their private website on a business site. If so, click the link and see where it leads you. These websites are likely to have their email addresses listed somewhere on there. It could be by the contact page, about us, or somewhere near the bottom of the website.

Now, if it doesn't display their email address, don't give up just yet. There can be other vital information that helps you get closer to your ultimate goal of getting the email address.

For instance, there may be a phone number you can use to call them. This can lead to you getting their address or even having a more direct way to contact them (if getting the email was designed to solicit a phone call in the first place).
4

. Check Their Whois Info

Sometimes, when researching a website of a prospect to find Twitter emails, it is owned by them as well. This is good news for you. There is something called a Whois lookup. This is implemented by ICANN to ensure greater transparency online.
If you're in luck, there will be registration information about the person you're looking for. This includes their name, phone number, email address and other potential information to help you in your search.
Now, you want to be sure you can differentiate between a registered agent and the actual contact. If the person uses a service that registers the site for them, they can hide their personal information. The only thing you would see is the service's contact information.
5. Check Their Other Social Media Profiles
We mentioned earlier that if someone only included a link to social media profiles in their bio, to keep going to the other steps. But if you can't find someone's email from Twitter, then you can look into other social networks after trying other methods. Try entering the person's Twitter handle to see if it is consistent.
Then, you can try to reach out to the user on these platforms, assuming that the contact info is not available in plain sight. This includes Linked, Facebook, and even Instagram. Sometimes, people are more responsive on one platform than they are on another.
6. Send Direct Message to the User
When all else fails, you can try to send a direct message to the user.
If you go through this route, it might not have the highest success rate.
Still, you can increase your chances by communicating effectively in this message. Be sure to get right to the point, and let them know why you would like to connect with them (express the benefit to them).
Wrapping Up
When determining how to find someone's email on Twitter for personal or business reasons, it can be a challenge. Especially for businesses looking for lead and prospect information, time is of the essence. Otherwise, you risk wasting your marketing budget.
So use these tips above on how to find out someone's email address on Twitter. They will help you save time and headaches, particularly the Twitter email finder. And you can finally get in touch with the person you're trying to reach once and for all.
Further Reading:
…