When it comes to finding email addresses online, there's is no "one method to rule them all".
Instead, there are different methods for different situations. So it's best to have an arsenal of email-finding strategies right at your hand at all times, and use the ones that best fit your current situation.
That's why we've compiled a list of 6 best ways you can find someone's email address online that you can use for prospecting, sales, link building, recruiting, or creating new business opportunities.
Let's dive right in.
1. Use An Email Address Lookup Tool
The easiest way of finding someone's email online is to use an email finder tool.
To use an email finder, all you need is the person's name and the company website where they work.
And the email finder will spit back an email in less than a second.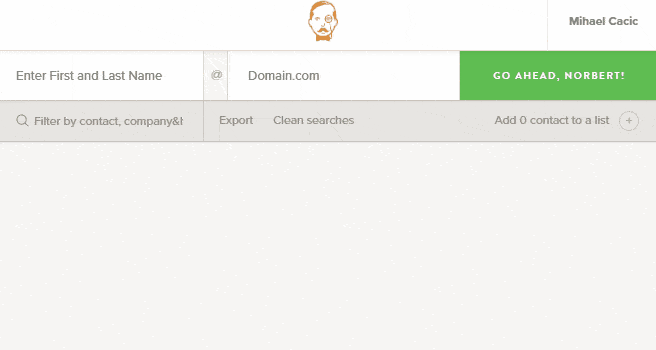 However, no email finder is 100% accurate.
The accuracy of email finders varies greatly from product to product. And it has all to do with how the email finder works under the hood.
To get a better feeling, here's a research made by Ahrefs that tested the accuracy of the most popular email finding tools on the market: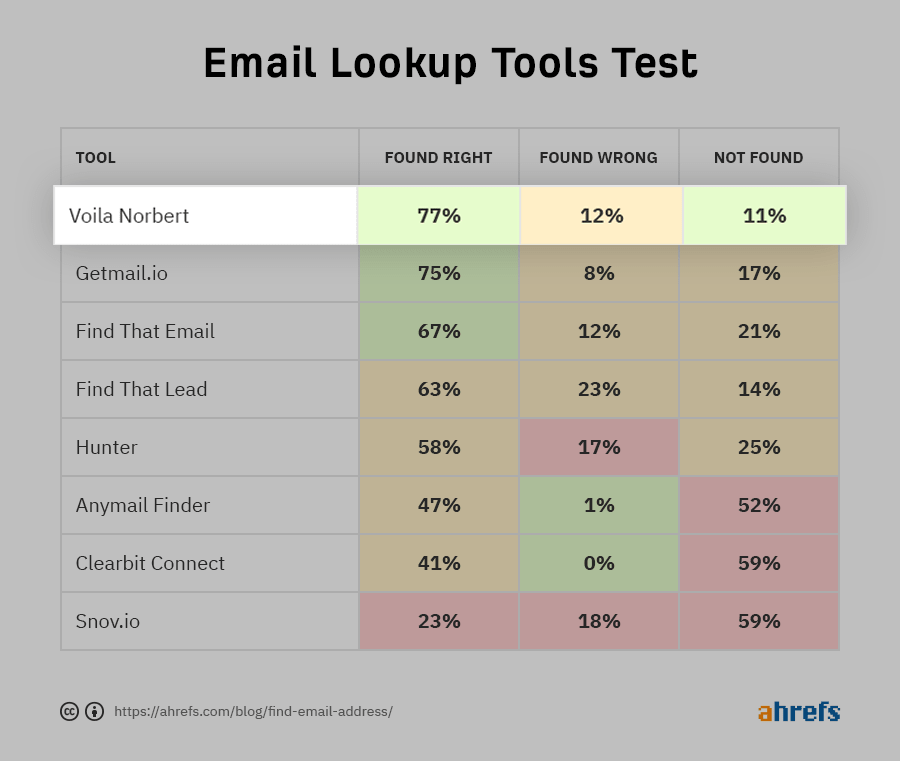 Voila Norbert came on top as the most effective tool for finding email addresses.
(Which is no wonder, thanks to our advanced and unique email finding algorithm.)
But Voila Norbert isn't just effective… it's also super easy to use.
Here's how the people have rated Norbert on G2crowds in comparison to other email finder tools: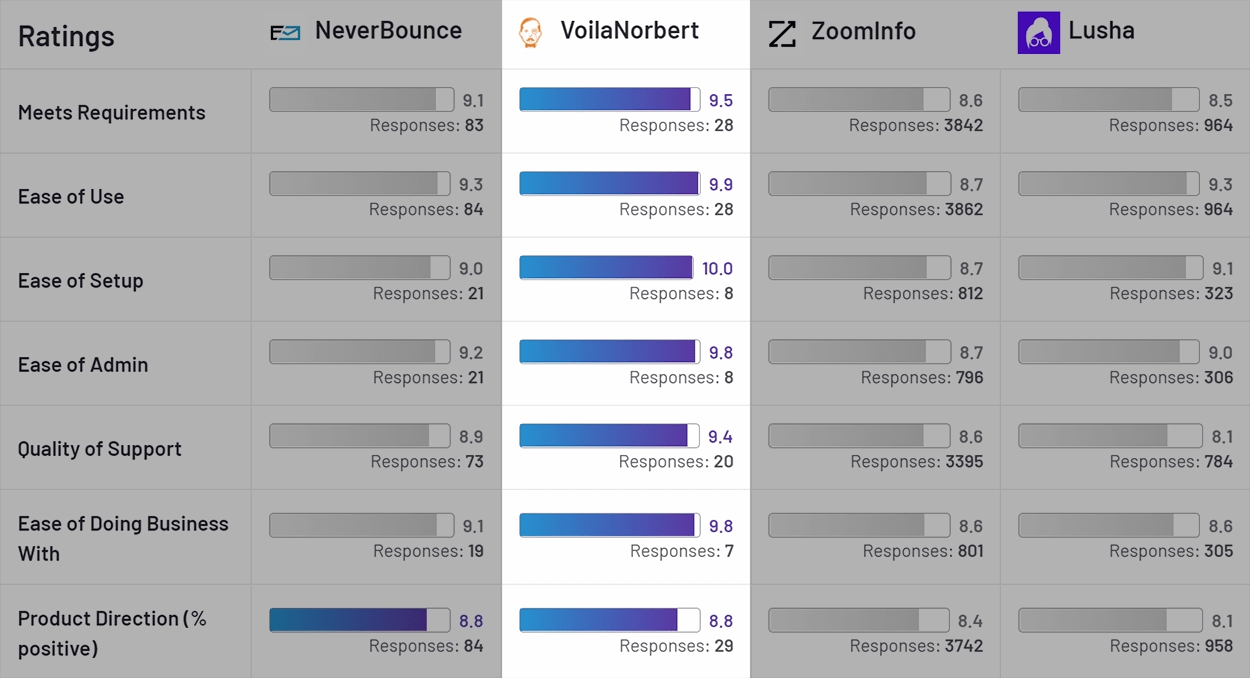 Not bad!
Now, like most email finders, Norbert offers 50 free searches upon registration.
Try it out here!
And if you like it, you can leverage one of the subscription plans starting at $49 per month.

Now let's move on to more grind-y methods.
…
2. Find Email Address on Social Media Platforms
There's a chance that the email address you're looking for is publicly available on the social media profile of your target.
Maybe not in the bio…
But there are a few "secret" places you can look on LinkedIn, Facebook, or Twitter that are worth checking out.
Here's how I do it.
a) Find Email Address on LinkedIn
People use LinkedIn to connect with professionals and create business opportunities.
Naturally, they are much more likely to make their email address public.
Here's how you can quickly export a list of emails from all your connections at once.
Step 1: Go to the 'Settings & Privacy' Section under the 'Me' menu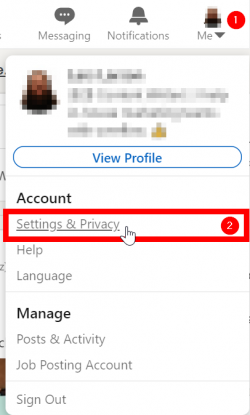 Step 2: Go to the Get a copy of your data section under the Data privacy Menu.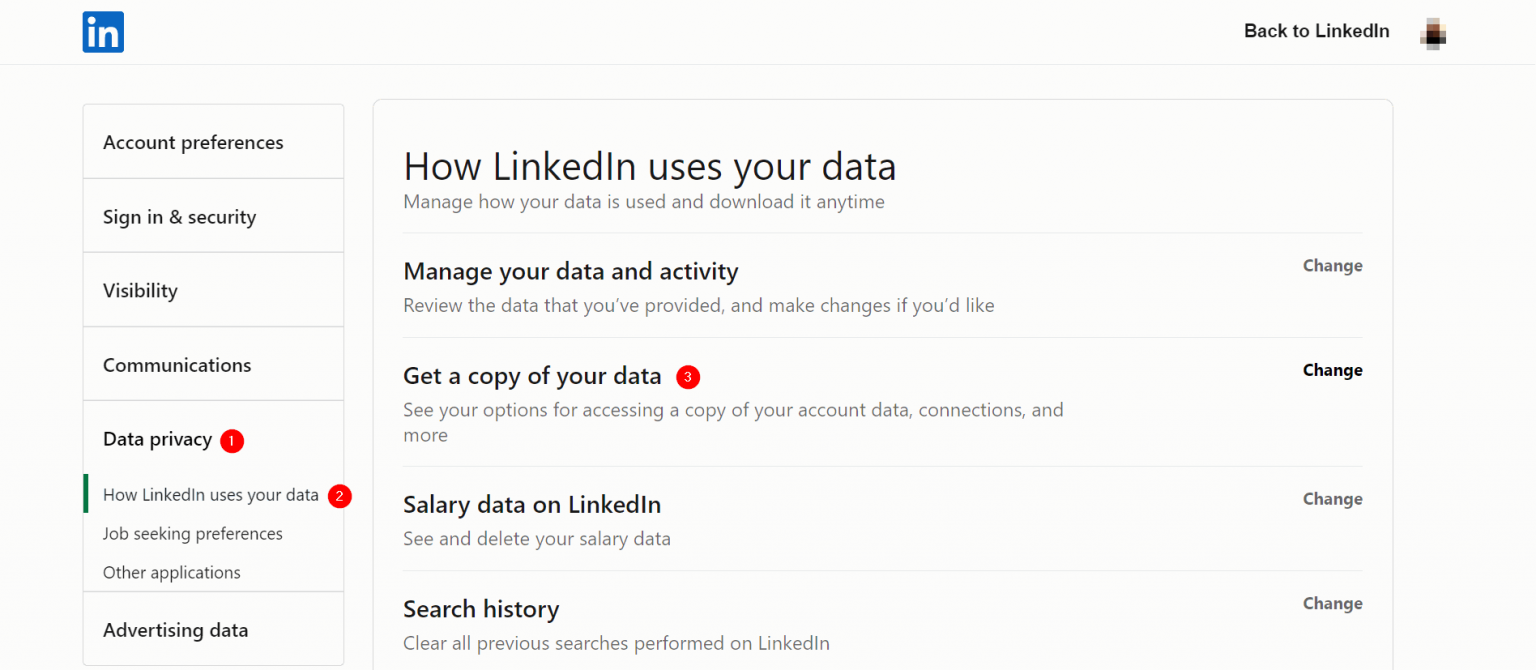 Step 3: Click on Want something in particular & check Connections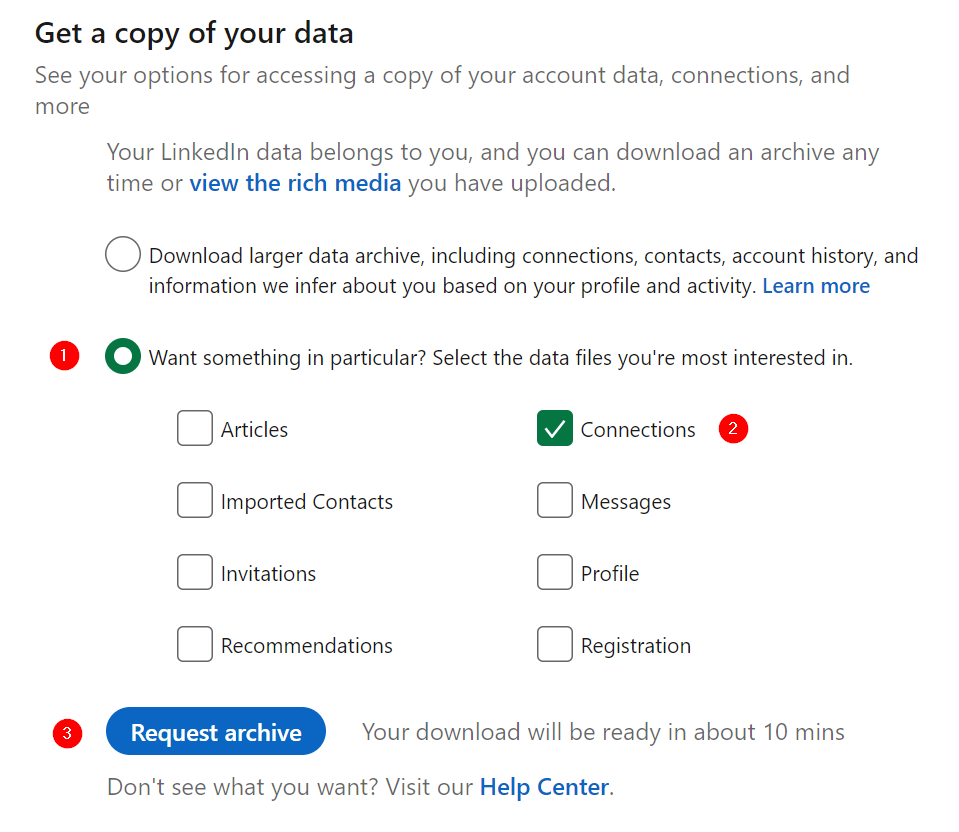 After selecting Connections, click on Request archive to download the data.
(You will also need to re-enter your password to verify that it's you.)
Now just wait for the download to finish and you will get the email addresses of all your LinkedIn connections.
b) Find Email Address from Twitter
Many people on Twitter like to hide their email addresses to avoid bots.
So they tweet their email addresses with "dot" or "at" instead of "." and "@".
Here are two ways you can work around that.
I) Using the Twitter Advanced Search
Go to the Twitter Advanced Search and type in a specific phrase or a word related to email, contact, reach, …
For example:

Then scroll down to Accounts and type in their Twitter handle:

Click search and check the results.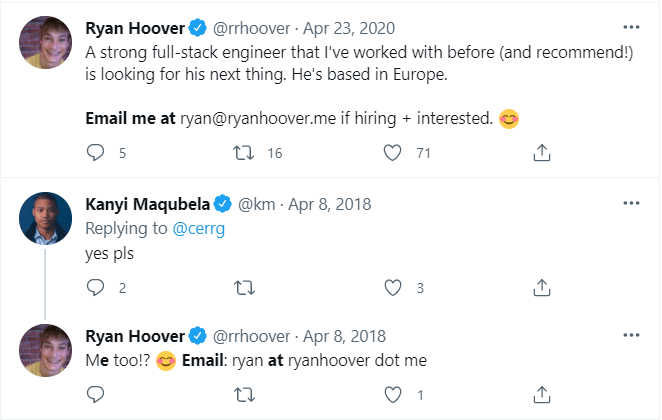 Easy.
II) Checking Older Emails Using All My Tweets
Another method that might work is scavenging older Tweets of your prospect.
To do so, you need the web app All My Tweets that generates up to 3200 tweets from a person for free.
Then you ctrl+F search for their email address.
Here's how you do it step by step:
Step 1: Go to the All My Tweets website & log in with your Twitter.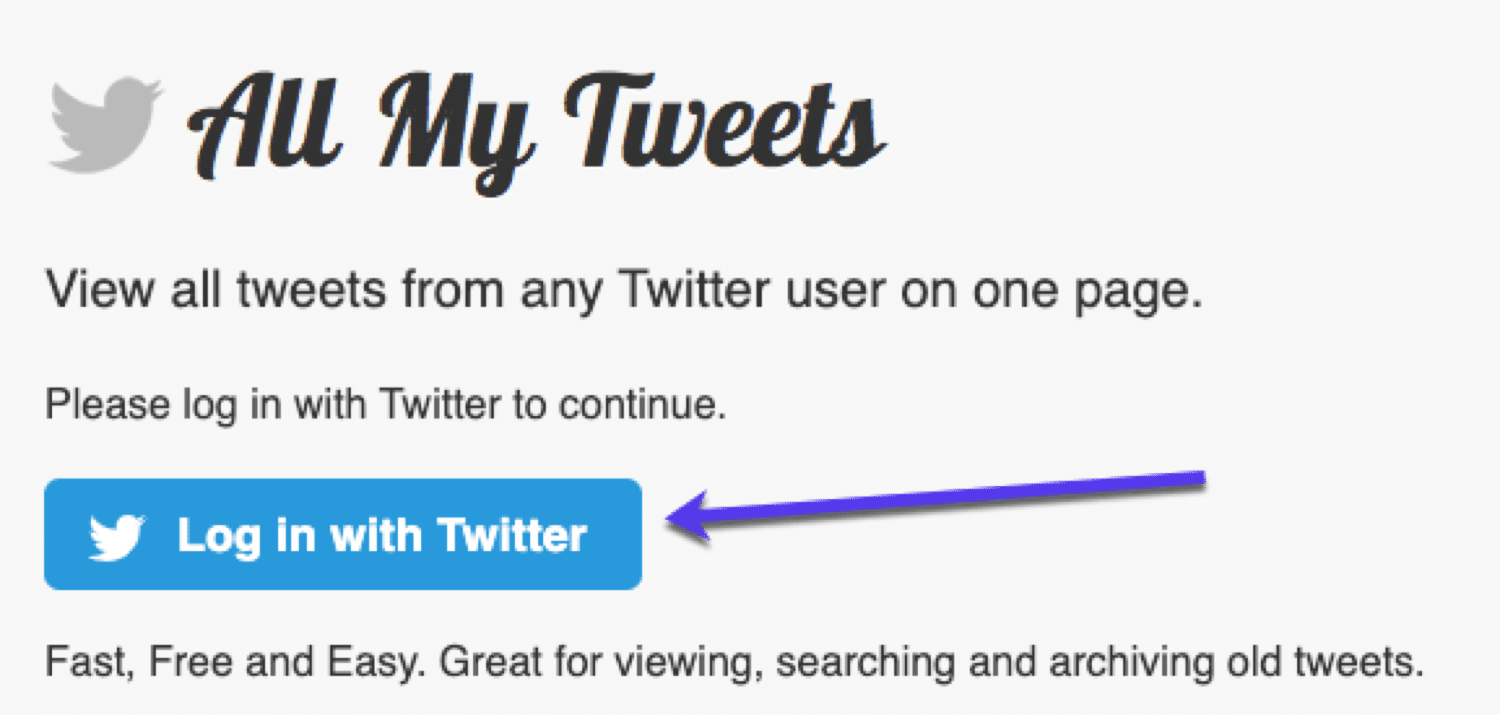 Step 2: Enter your prospect's Twitter handle.

Step 3: Click on Tweets.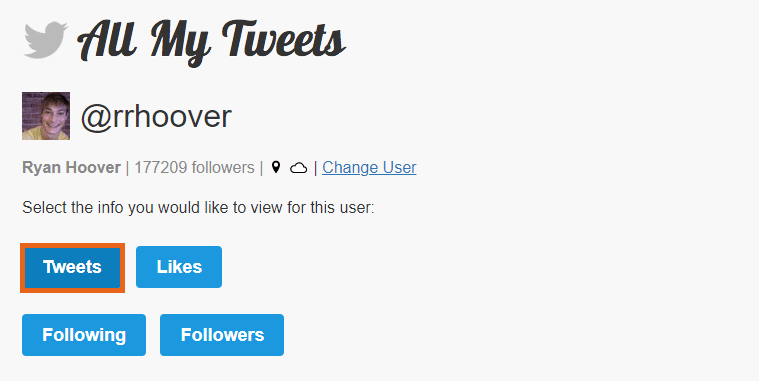 Step 4: Searching for specific words or phrases related to email addresses.
There will be hundreds of tweets that you might have to go through to find someone's email address.
To avoid wasting time, press Ctrl+F on windows or Cmd+F on mac to open the search bar in your browser.
Then type words like "email", "@domain", or "contact" to find the email address.

c) Find Email Address from Facebook
The easiest way to get a person's email address from Facebook is by checking their contact information from the Contact & Basic Info section under the About Menu.
Here, you'll be able to find your prospect's website, social links, and even their email address: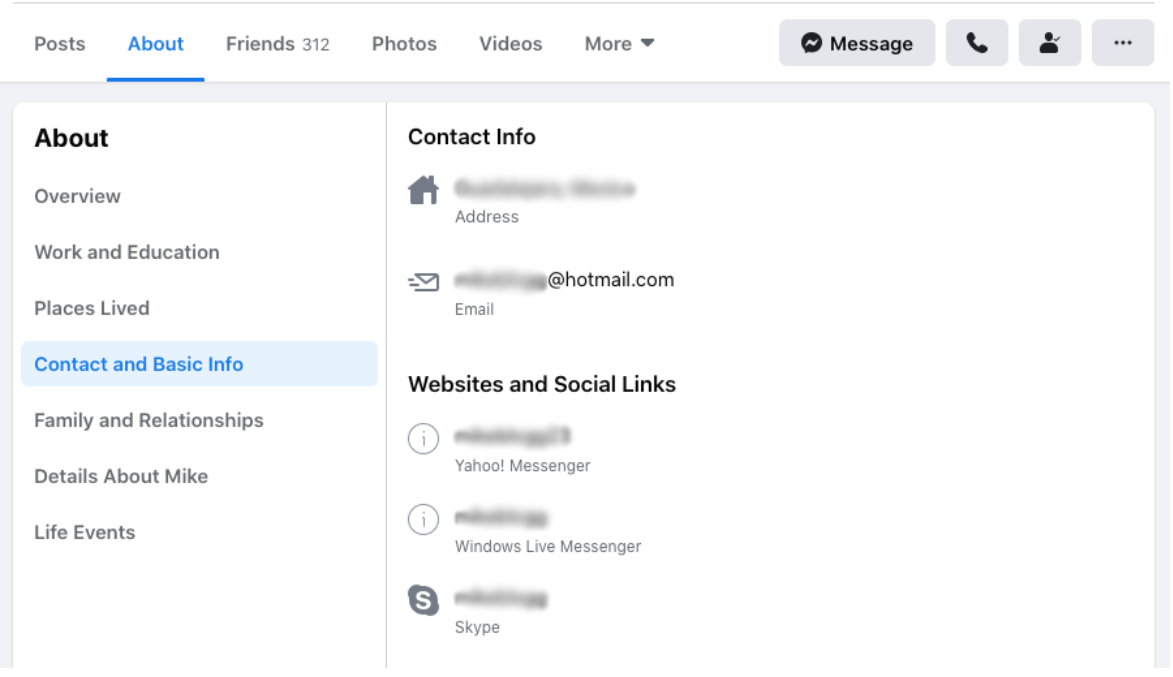 In case you can't find an email here, you can also search for site:facebook.com @companyname.com in Google.
This will search the entire Facebook domain for any email addresses ending in @companyname in the about section, bios, or posts.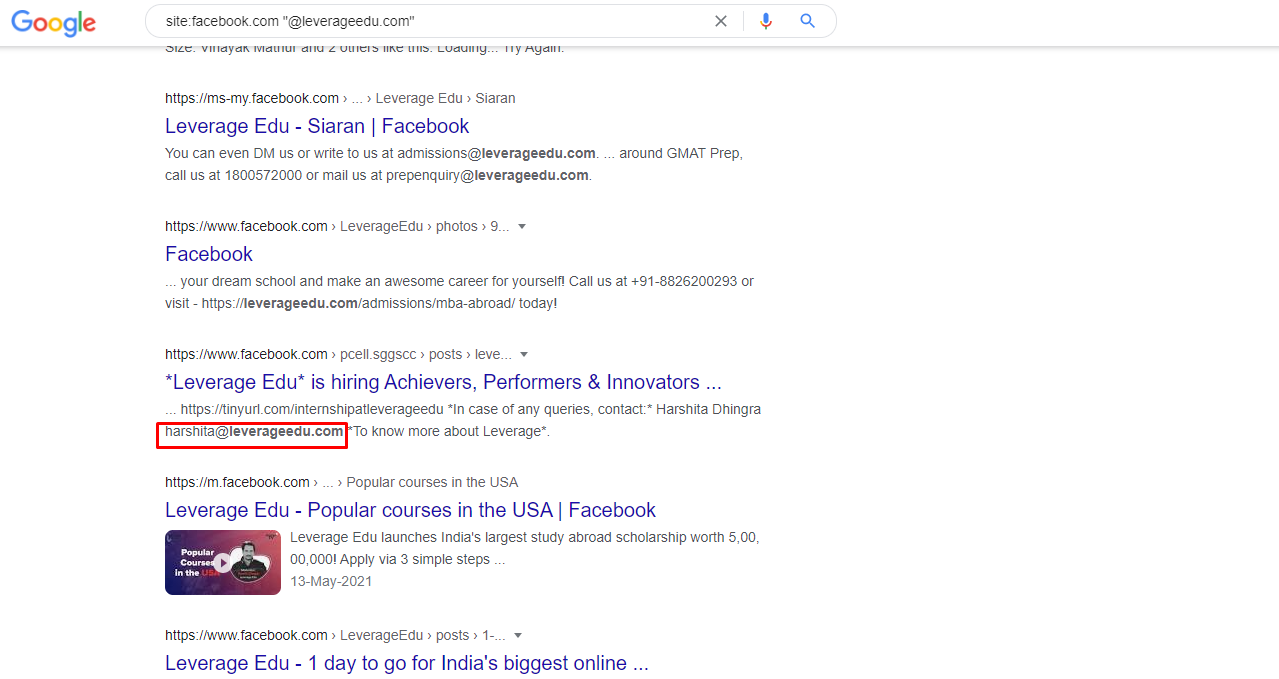 Speaking of leveraging Google…
3. Find Email Addresses with Advanced Google Search
Google is the most powerful search engine on the planet.
Why not use it as an email finder?
There are several search queries you can use to find emails, like:
'name' + email
'name' + contact information
'name' + @domain
site:companyname.com + 'name' + email
site:companyname.com + 'name' + contact information
For example:

Or any other combination that contains email, contact, reach, etc.
4. Find Email Addresses by Domain Name
Whenever someone buys a new domain, the registration data is stored on the cloud.
And with tools like WHOIS, you can access that data for free.
Since this data typically contains the name of the owner of a specific domain, this method is ideal for finding high-level decision makers.
Step 1: Go to who.is and type in the domain name

Step 2: Look for the Registrant Contact Information and check the "email" row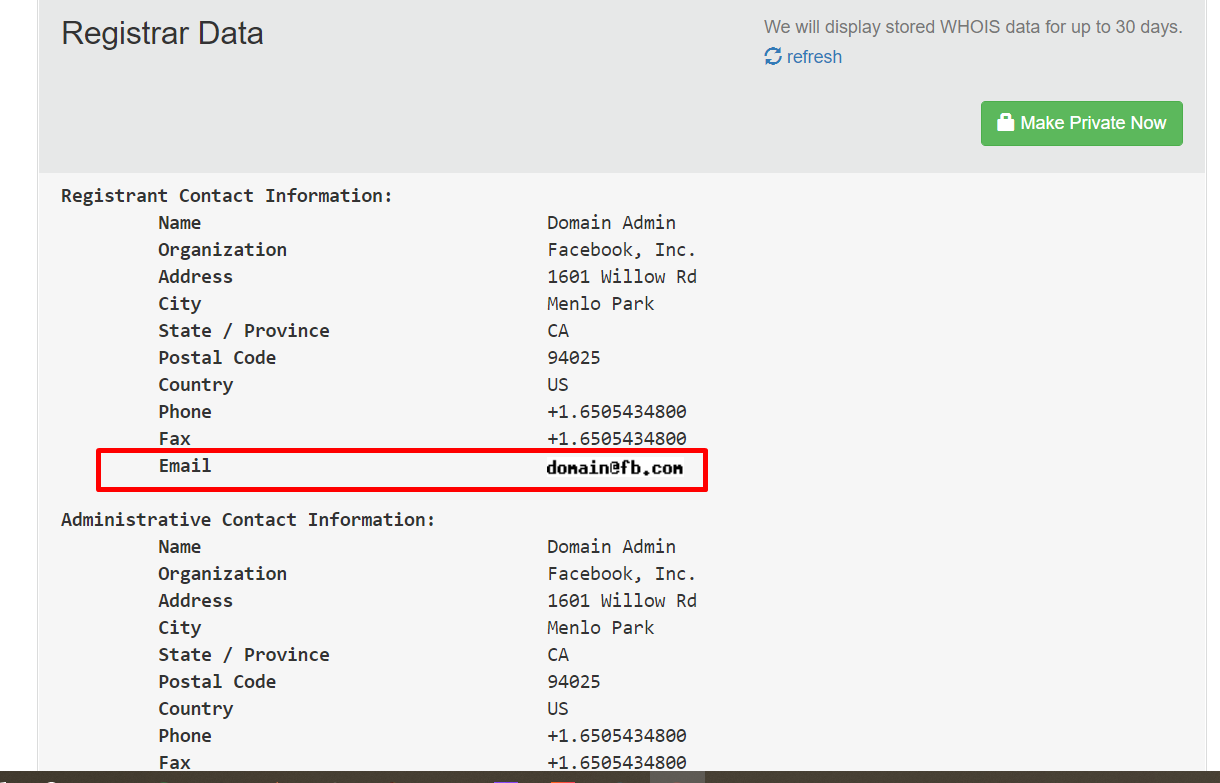 That's how you can find all sorts of contact information about a person from their domain name.
(In my experience, this method works better for smaller websites.)
5. Find Email Addresses by Guessing
Another way you can find email addresses is with "educated guessing".
If you've been using email finder tools a lot, then you'll notice most business emails follow a similar pattern:
first@domain.com (joe@biz.com)
initial+last@domain.com (jsmith@biz.com)
first.last@domain.com (joe.smith@biz.com)
You can come up with a few combinations yourself (or use an email permutator), then use an email validator tool to find out which combinations are valid.
Here's how you can do it step by step.
Step 1: Head Over to the Metric Sparrow Email Permutator and Enter the Details
Go to Metric Sparrow and enter the details of the person you want to search for.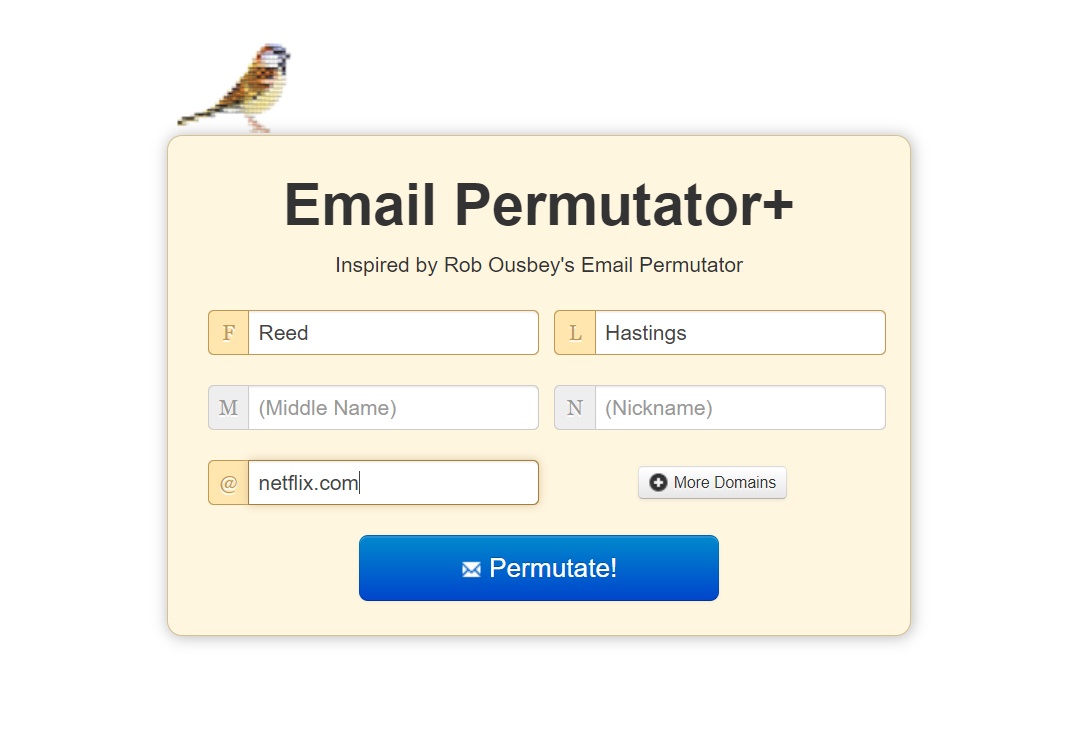 After that, press Permutate and the tool will generate a list of all possible email combinations.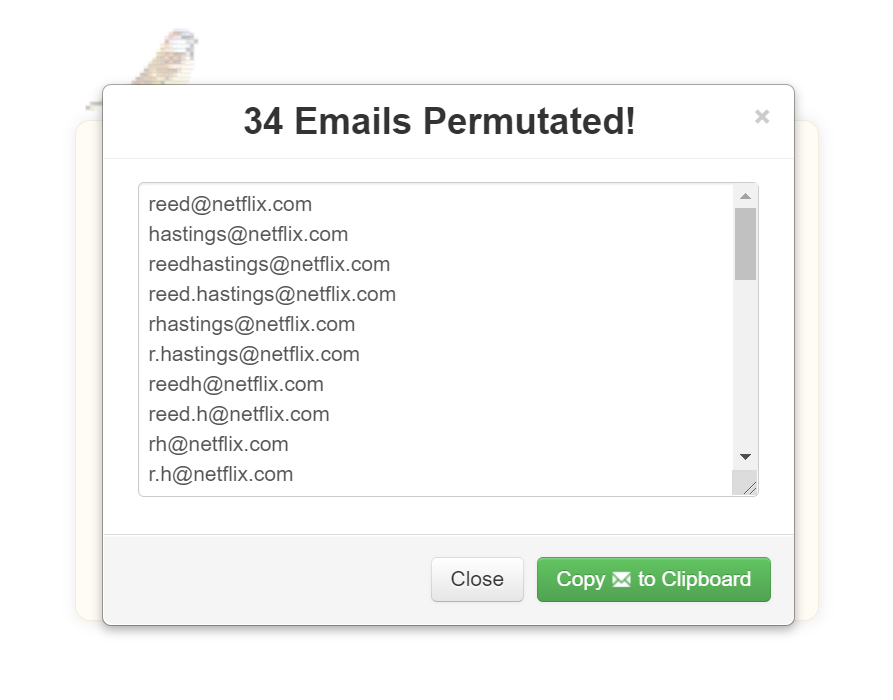 Step 2: Copy the emails in Voila Norbert for Verification
If you send an email blast to all generated addresses, most (if not all) will bounce.
That's a good way to get your IP flagged by Google.
So make sure you verify them with Voila Norbert.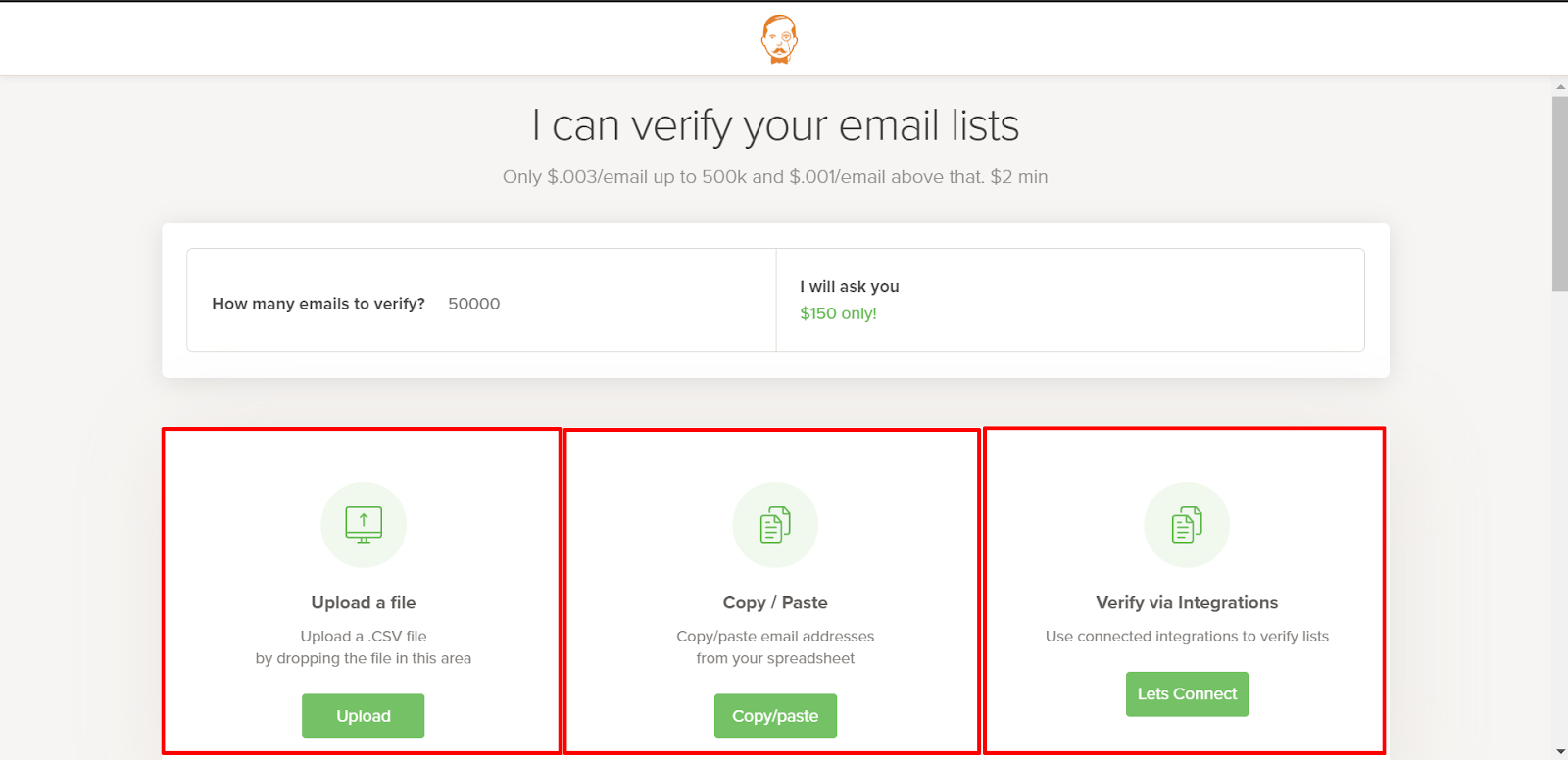 Norbert Email Verification Tool checks whether the emails you enter are valid or not.
Step 3: Choose Any of the Three Available Methods for Verification
If you have a CSV ready you can upload it to Norbert and it will start the verification process.
(But with this permutator technique, it's probably better to choose the "copy and paste" option.)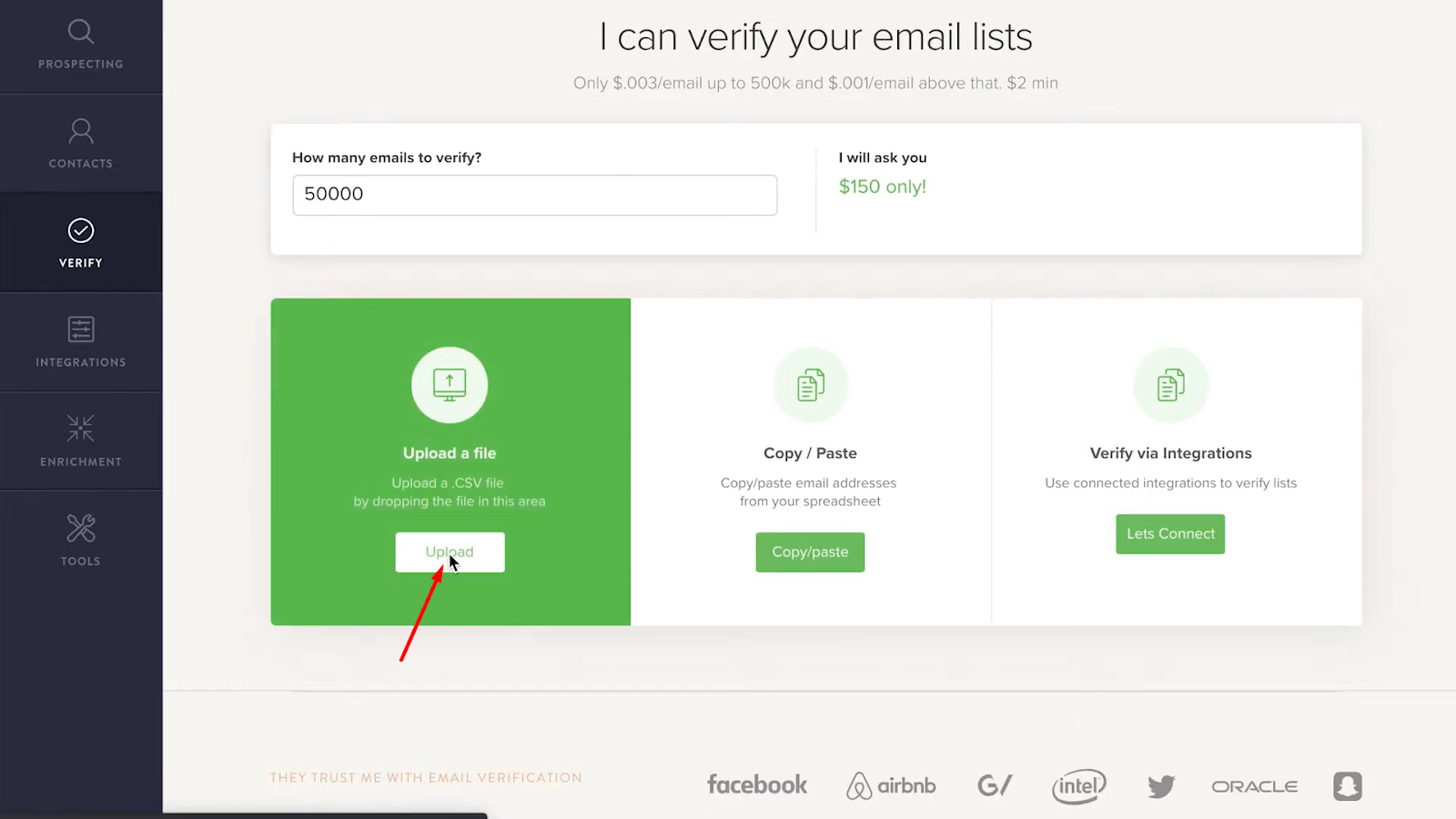 Step 5: Enter Your Payment Information & Complete the Payment
To verify emails using Voila Norbert, you need to pay a minimum of $2.
(That's 899 emails for the best value.)
After that, you only need to pay $0.003 per email.
Once you enter the details, click on the big green button to continue.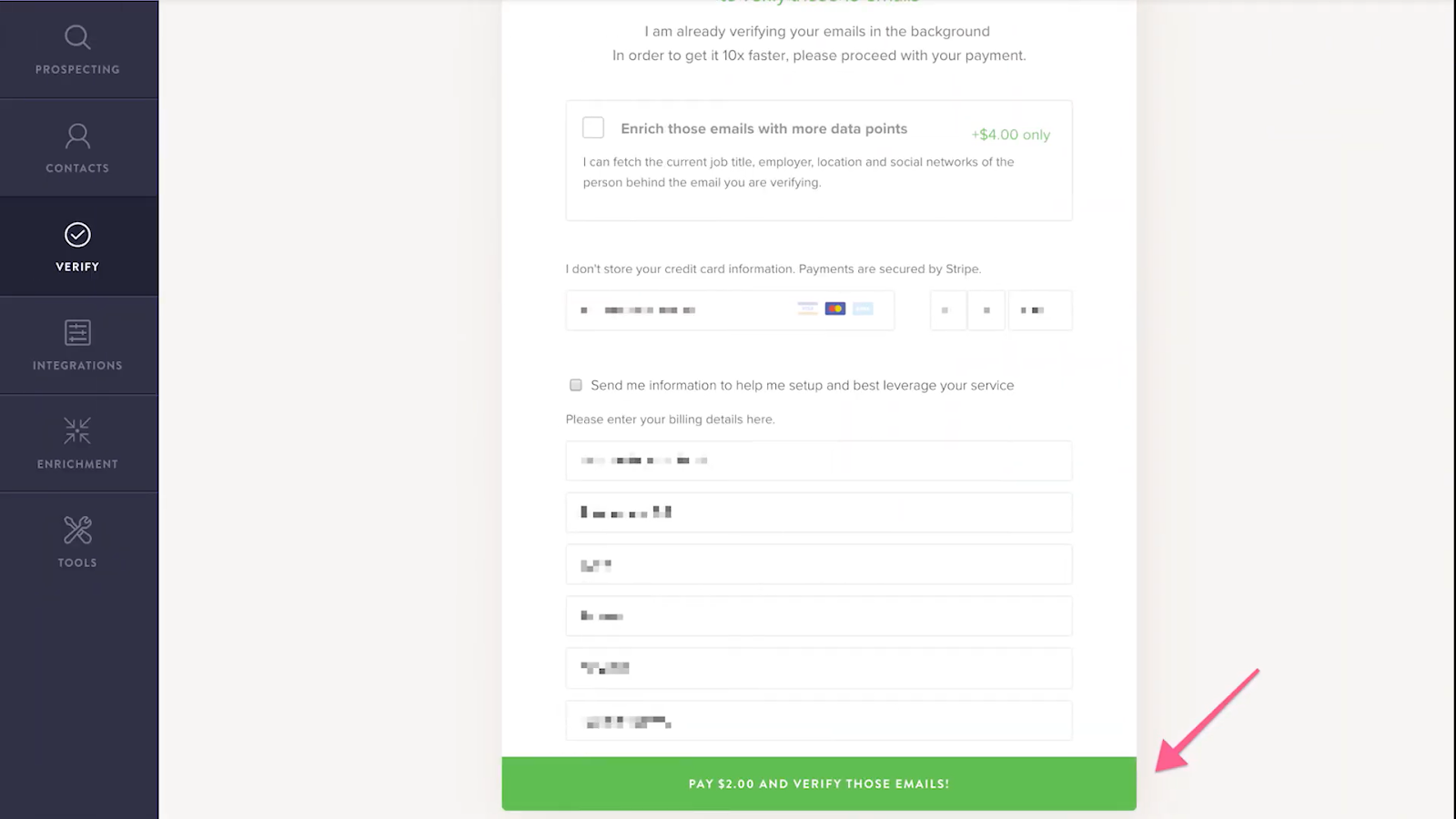 Step 6: Wait for Norbert to Verify all the Emails & Download the Results
For the most part, Norbert will find the emails quickly without much delay.
Once done, you will see 3 different categories: Deliverable, Risky, and Bounce.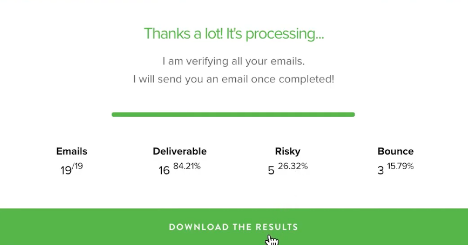 The deliverable emails are guaranteed to reach the intended recipient…
The risky emails may or may not bounce…
And the bounce emails are sure to bounce back and never reach the recipient.
Once the download is finished, you get a ZIP file with the 3 categories of emails in different CSV files. Now all you have to do is open it, edit it, and start your next email campaign.
…
6. Find Email Addresses by Subscribing to their Newsletter
Sometimes the methods above won't give any valid email addresses.
That's because to make most of them work, you already need the domain name the company is using for sending emails.
Now you could check the company's about us and contact page…
But most companies nowadays have their email domain hidden thanks to contact forms.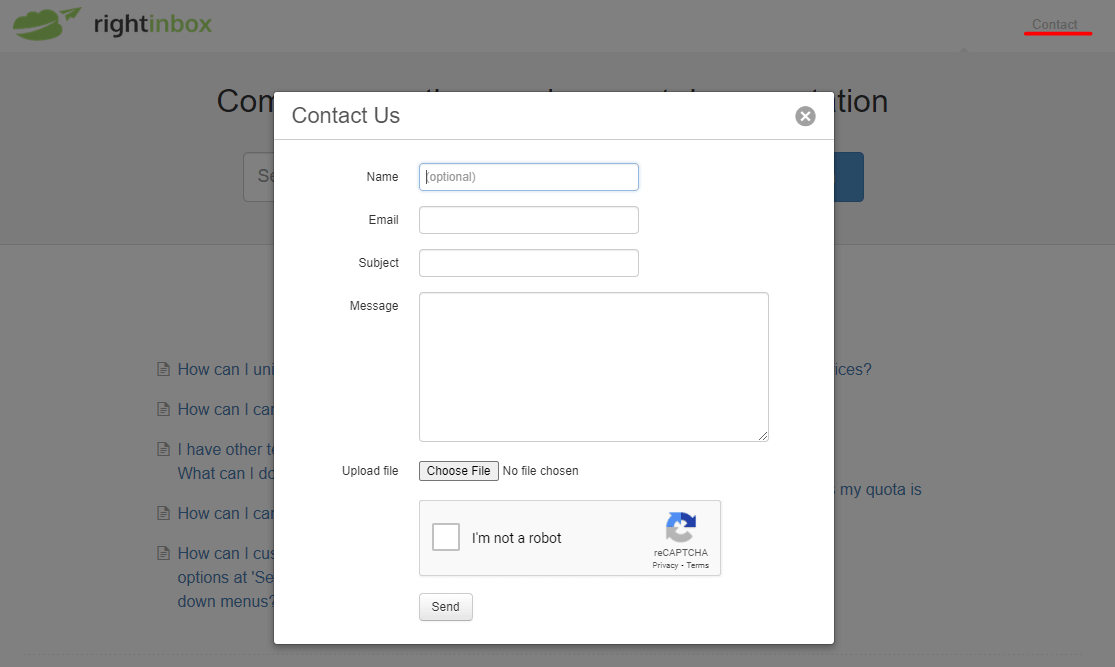 So the only way to get their sending domain is if the company sends you an actual email.
Now you could pester the company via the contact form and hope you get an answer and not fall out of grace with any important decision maker…
Or simply subscribe to the company's newsletter.
Once you get the correct emailing domain, you can use any of the methods above to find the email address of the person you're trying to reach.
What to do if You Can't Find the Email Address by Any of these Methods?
If after trying out all the above methods you still can't find the email address, there's one last thing you can do…
Reach out to them in other ways than through email.
We often forget that email is only one of many channels we can use for cold outreach.
(One channel that literally everyone is using, making it hard for you to stand out.)
So let's explore some forgotten ways of outreach that just might make your approach much more unique.
a) The Multi-Channel Approach
In case you can't find your prospect's email address, simply connect with them through social media, phone, or even direct mail.
For example, send a friend request and a message on LinkedIn, Facebook, Twitter, Instagram, or any other social platform that you know they have…
Or perhaps, if you manage to find their phone number, you can also cold call or send an SMS…
And if you really wanna step up your game, you can also send a physical letter to their office. Nowadays you can do this easily with online printing & mailing services like LetterStream.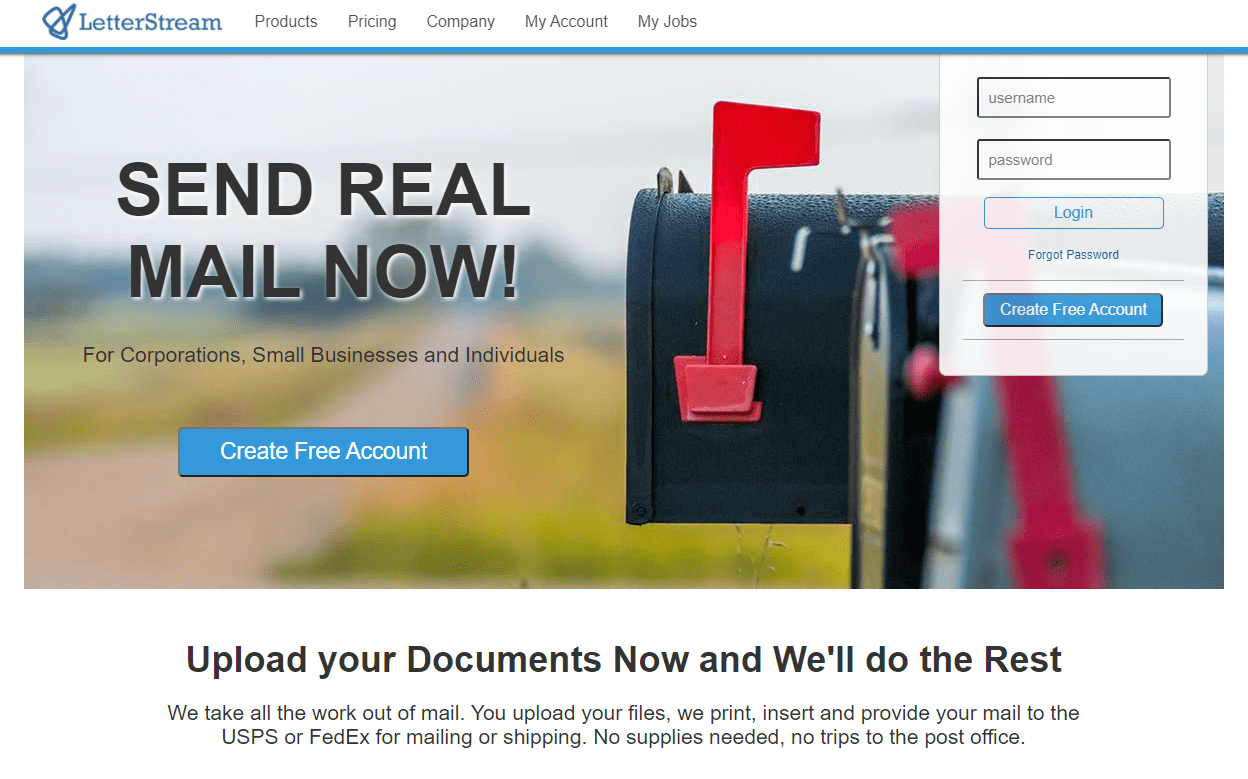 Any approach is fine, but you can also combine multiple of them to get the full power of the multi-channel approach.
b) Send an Email to their Personal Connections
Another way you can reach out to someone who likes to keep their information private is through a mutual connection.
If you don't have any mutual connections — make some.
You can easily find connections via LinkedIn. Simply navigate to the company's profile and check out their People section.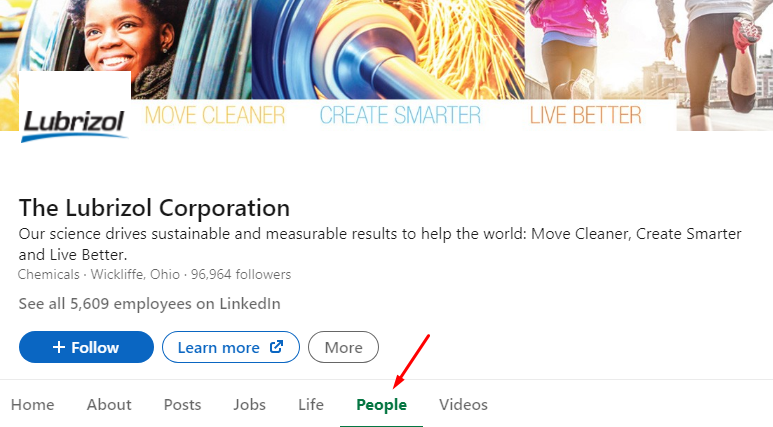 To reach your target, connect with a few people that have a similar title or that you know work closely together.
After you've connected and introduced yourself, ask for an introduction to your target person.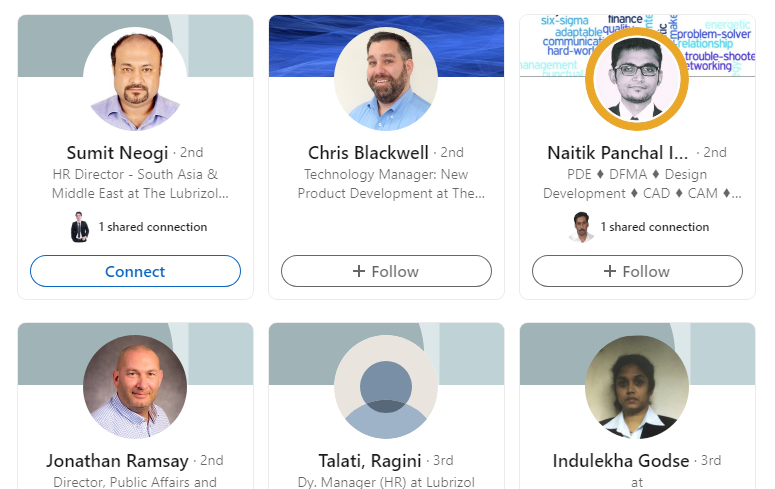 The Bottom Line
Finding email addresses is straightforward — yet difficult.
If you want to save yourself from the trouble, sign up for Voila Norbert today and get 50 free leads on the house.
…
Fast, easy, and accurate.
Further Reading: