If you have any experience finding email addresses, you've probably noticed most follow a similar pattern.
For example, Bob Smith's email from the Roofing Rack is likely going to be:
bob.smith@roofingrack.com
b.smith@roofingrack.com
bs@roofingrack.com
etc.
Now, instead of you having to do this for every single prospect, you can use email permutator tools to generate a large list of emails like these in less than a second.
And in this article, I'll show you the top best email permutator tools currently available on the market for free.
Be careful: email permutator tools only generate possible emails, not correct ones. To prevent your emails from bouncing and ensure you're reaching the right people, we recommend you use a proper, accurate, and easy-to-use email finder tool like Voila Norbert. Sign up with this link and get your first 50 searches for free.
Why Using Email Permutators Is Dangerous
To use an email permutator tool, you simply need the first name, last name, and domain name of the person you're trying to get in touch with.
And the email permutator will generate a list of possible email addresses you can try to send emails to.
However, 99% of these emails will be wrong.
And if you send emails to these dead-end destinations, you risk seriously hurting your sender's score.
👉 If you don't know, sender's score or sender's reputation is Google's way of tracking and banning spammers from using Gmail. With a low sender's score, all emails you send land in the spam folder – and not in the primary inbox of your contact.
(What's worse, your sender's score is tied to your IP. So even creating a new email address won't remove this penalty.)
So, as you can see, generating a list of 100 possible emails is useless if you don't know which one of them is the right one.
The way around this is to test every single email with an email verification service that tells you which emails are correct…
But validating a list of 100 emails (that an email permutator will generate from a single contact) is super costly.
Instead, you should use a proper, accurate, and easy-to-use email finding tool like Voila Norbert.
0) Voila Norbert – Email Finder
Before we move on to the meat of this article, I want to quickly show you how Voila Norbert works compared to other email permutator tools.
Norbert was found to be the most accurate email finding tool on the market: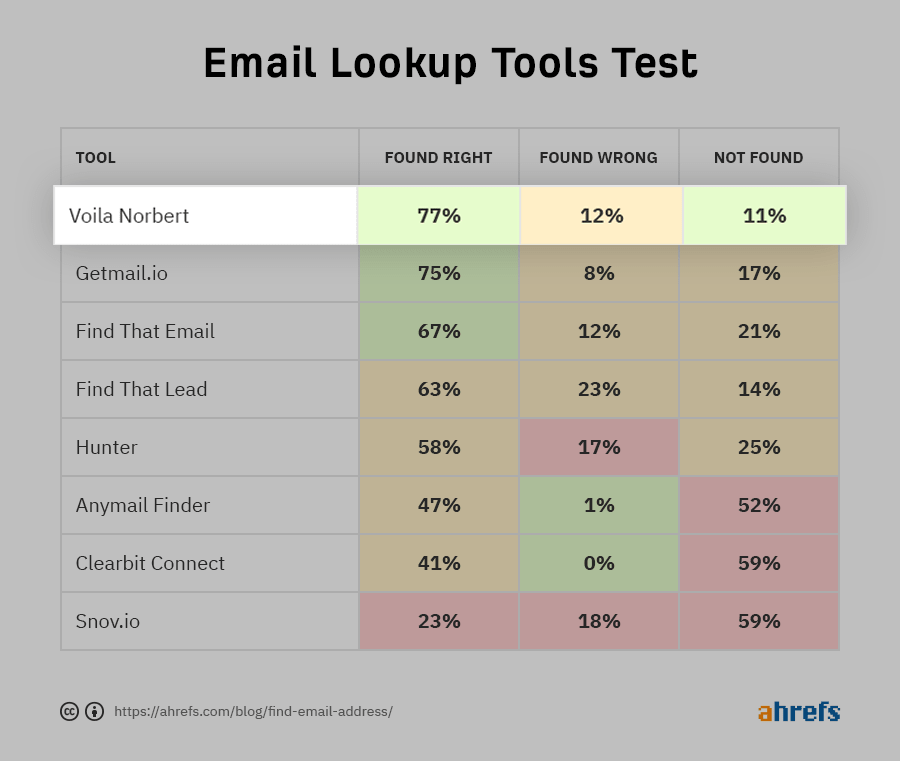 It was also voted as the easiest one to setup and use: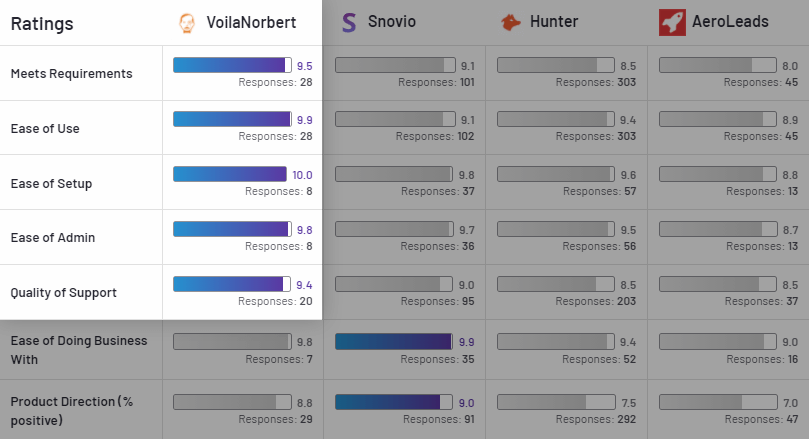 One of its key features is its individual email search functionality.
Simply enter the name and domain of your target and Norbert will spit back one accurate email in less than a second.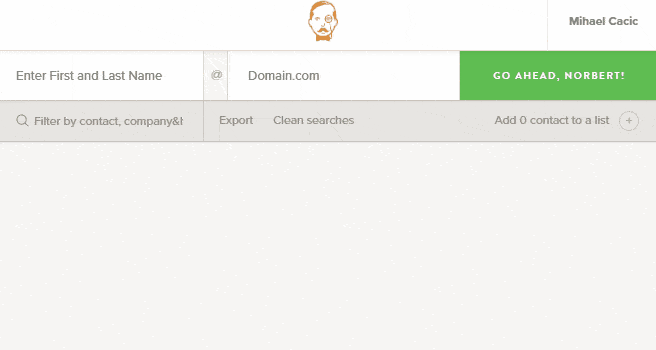 But Norbert is also known for its bulk email search. Here, you import a list of names and domains of your contacts and Norbert will enrich it with email addresses, social profiles, location, and more.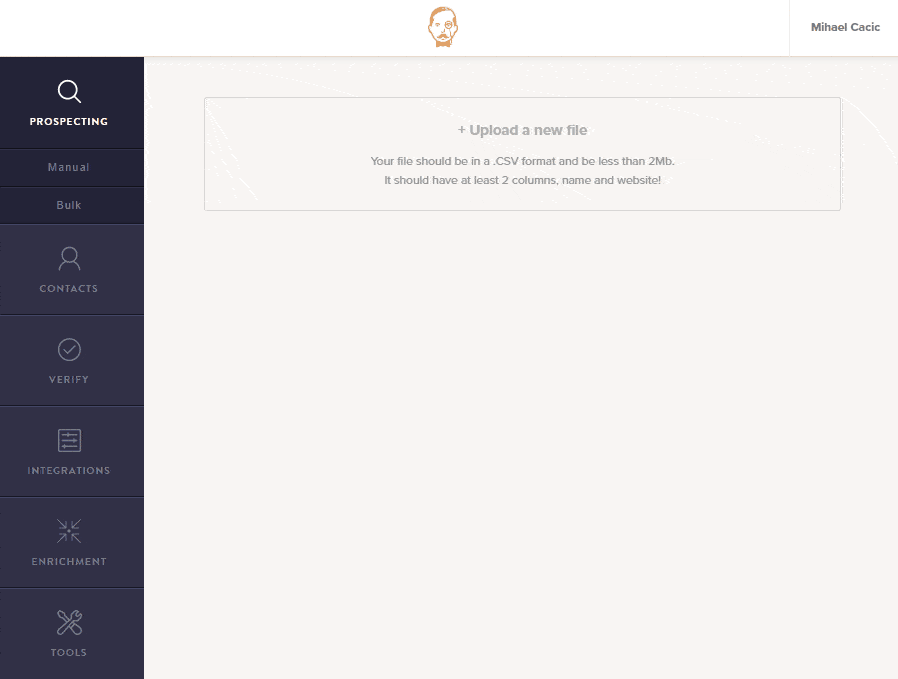 Since Norbert also has a bulk email verification service, you can generate a large list of email addresses from free email permutators, and then find the right one through Norbert's validation: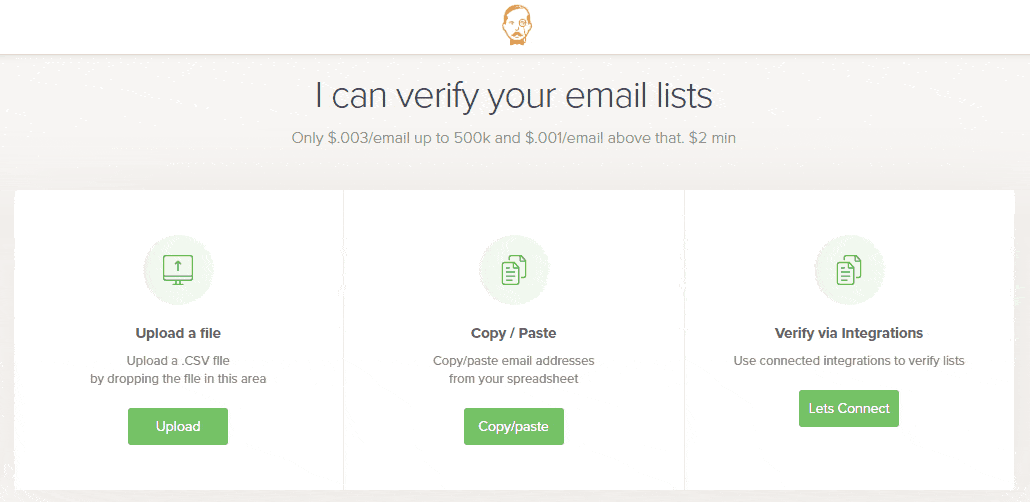 To try out Norbert for free without entering your credit card info, signup with this link and get the first 50 searches for free.
1) Email Permutator+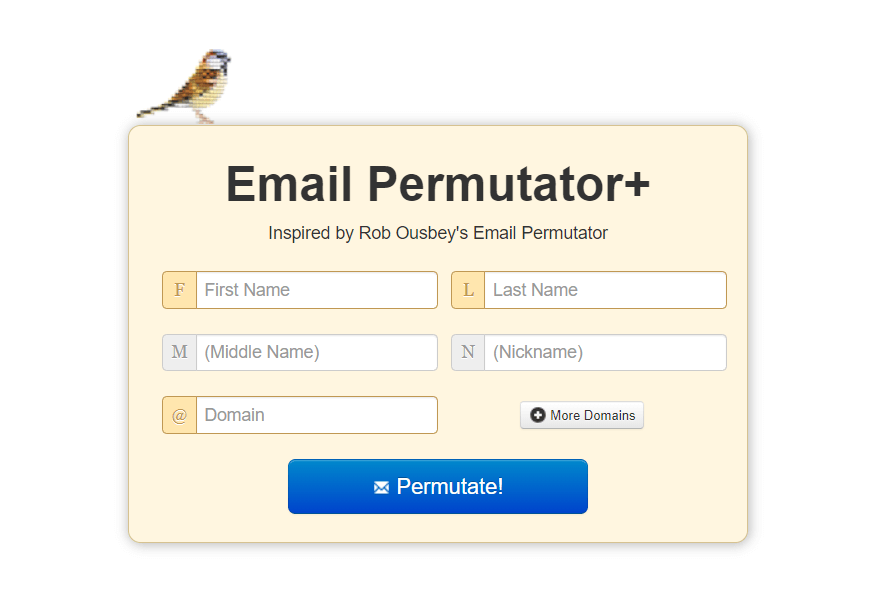 The Email Permutator+ from Metric Sparrow is most people's first choice when it comes to email permutator tools.
With a simple interface, it's hard to get the process wrong. One of the best things about Email Permutator+ is that it allows you to permutate addresses for three domains at one time.
For instance, you might assume that your contact is on Gmail given its popularity, but you can spread the net wider by adding other popular domains such as Yahoo, or even localized domains if your contact is in another country.
2) Foxfire's Free Email Permutation Generator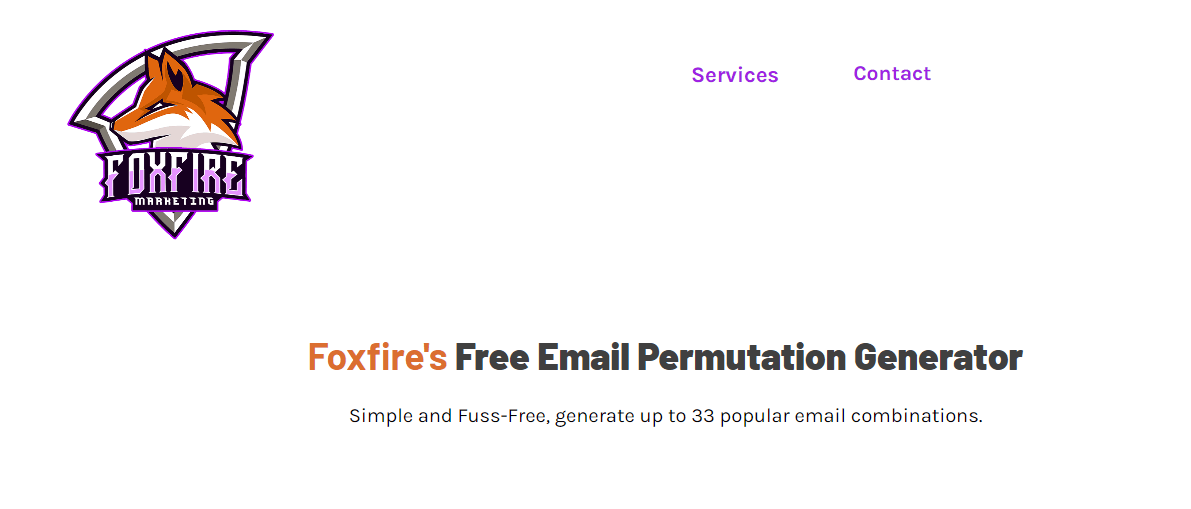 The good news is that Foxfire's email permutation generator is "free to use for life," as it's built on Google Sheets.
This service runs up to 33 different email combinations, widening the scope to include less likely email address formula. Foxfire also provides a handy YouTube tutorial to help you use this tool.
Foxfire specifically notes that the tool is helpful when used with an email validation tool, which is good practice for all email permutators, as we mentioned above.
3) Rob Ousbey's Email Permutator Spreadsheet
This OG email permutator was built by Rob Ousbey at Distilled. It was the blueprint for the slightly more sophisticated Email Permutator+ from Metric Sparrow, outlined above.
Ousbey says he created the tool as he knew that when doing outreach and link building, it's more useful to send a direct email than using a contact form. He wanted to provide a tool to enable people to do this.
This tool requires a Gmail account, the Rapportive plugin, and access to this spreadsheet.
Using Email Finding Tools
While email permutator tools can be helpful in determining possible email addresses to send to, they're not as helpful or efficient as email finders.
Why? Simply because they generate many possible email addresses rather than probable ones.
At the end of your search, you're left with a long list of email addresses – one may be right, but the others won't be – and sending to incorrect email addresses is likely to get your message caught in spam filters and harm your sender reputation.
With an email finder tool like Voila Norbert, you can cut out the extra steps and find the exact email address you're looking for in seconds.
Simply type in the name and domain, and Voila Norbert will deliver the most probable email address. The email address will come with a confidence rating, so you can see how likely it is to be the address you're searching for.
What's more, a handy bulk verification tool means you can verify your email addresses without expending much manpower at all – Norbert is an email finder and verification tool wrapped up in one handy package. Simply put, Norbert saves you time and gets you the result you want.
Email permutators can be helpful tools when looking for email addresses of potential contacts, but they're far from the best solution. Unless used with an email verification tool, they will require a lot of extra legwork to come up with the correct email address. The bottom line is that in most situations, you'll want to rely on a more efficient and accurate email finder tool instead.
Further Reading: