As a salesperson, the thing that advances your career the most isn't finding clients, sending emails, and filing reports…
It's getting on sales calls and selling stuff.
That's why we've compiled a list of the 22 best chrome extensions for salespeople that'll minimize the time spent on "shallow work" and get you on more sales calls faster.
Voila Norbert has a simple but powerful email finder chrome extension with better accuracy and ease-of-use than any other tool on the market.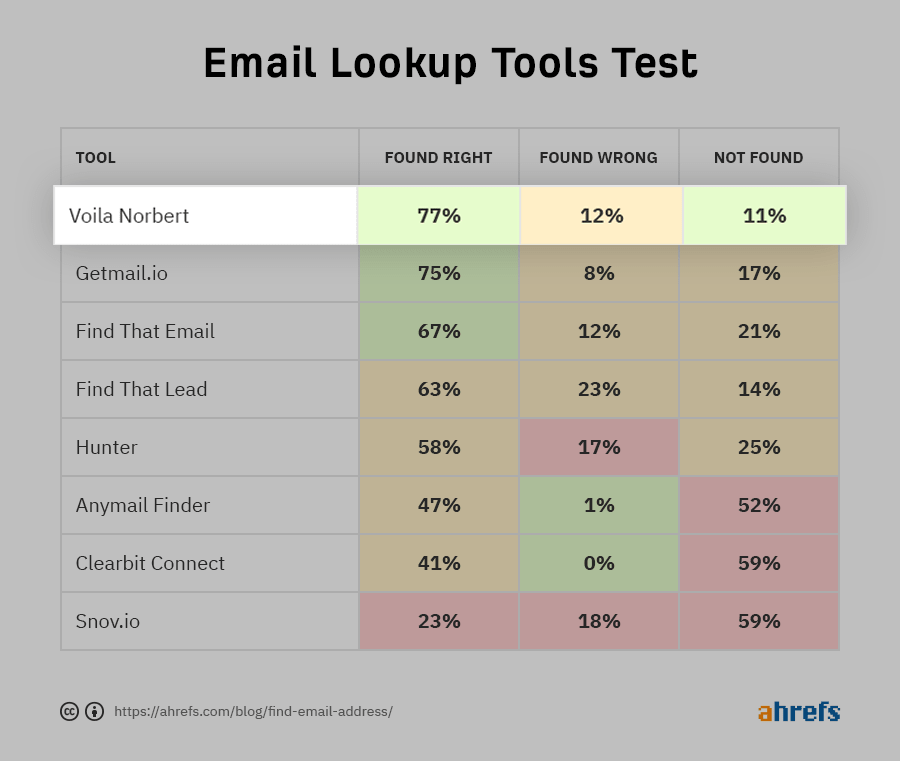 Norbert was also voted as the easiest one to set up and use among the "big four" email finders.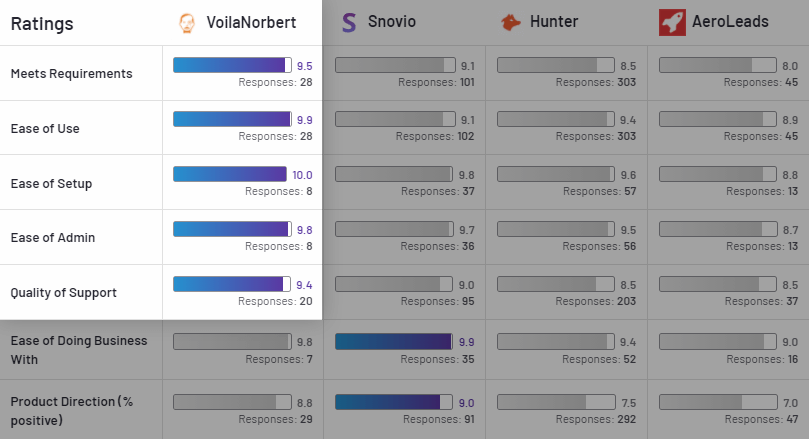 With Voila Norbert Chrome Extension, you can:
Build lists of prospects automatically while surfing LinkedIn or other websites.
Find individual or bulk emails by entering the name and company URL in the magic search box.
Export lists of prospects and download them as CSV, XLCX, or Google Sheets.
Create integrations with 13 different apps including Zapier, MailShake, Salesforce, Pipedrive, and more.
Install its API and integrate it with any other software (even Google Sheets!)
Voila Norbert also has secondary features, such as:
Here's a general way how to use our chrome extension on any website.
Simply input information like the person's name and the company they work for, and Voila Norbert will present you with their email address.
Each email will come with a "certainty" score that tells you how confident Norbert is in the email address. And if Norbert isn't confident in the email he provided, you don't get charged anything.
Why this extension is so valuable for salespeople
Sales reps typically spend a large portion of their time digging around for contact information. Voila Norbert's chrome extension massively accelerates this process, empowering salespeople to spend less time researching, and more time contacting prospects and leads. It's the ultimate sales productivity tool!
To try out Norbert for free, you can signup with this link and get 50 leads on the house!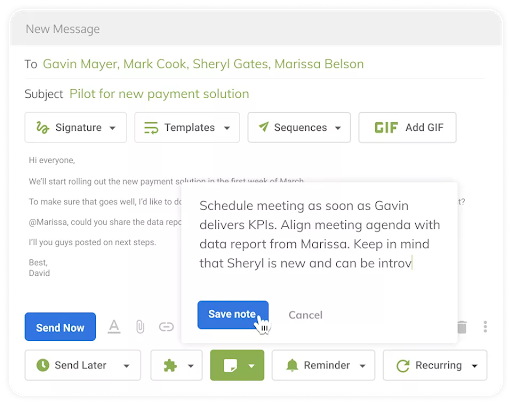 The number one Gmail extension for salespeople, Right Inbox's Chrome extension enables you to send emails later, schedule recurring emails and follow ups, use templates, and add multiple email signatures.
Other features include reminders, email tracking, sequences, private notes, GIFs and CRM-sync.
Simply put, it makes everything around emailing much quicker and easier.
Why this extension is valuable for salespeople
Right Inbox empowers sales reps to spend less time in their inbox, and more time getting on with the job at hand. Its send later and sequencing features mean you can block out time to work on emails, and then get on with the rest of your day without repeatedly checking your inbox, safe in the knowledge that the reminders feature will ensure you've not forgotten anything important.
Despite its multitudinous features, Right Inbox is simple to use, with a low learning curve that means you can install and start using it immediately.
To get Rightinbox, you can signup with this link and get it for free!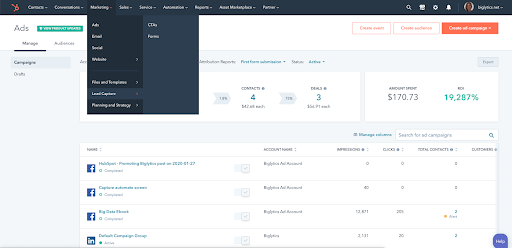 Hubspot Sales' Chrome extension offers CRM for Gmail and email tracking – and inserts a variety of super useful sales productivity tools into your inbox.
Other free features include the ability to create and share email templates, a meeting scheduler, and a mobile app, while paying customers can also use automated personal outreach campaigns, significantly boosting their productivity.
Why this extension is valuable for salespeople
Hubspot Sales is carefully tailored to meet the demands of a sales role. Its features are designed to help you uncover more leads in a shorter period of time, and then connect with those leads.
With so many contacts to keep straight from one day to the next, this extension also enables salespeople to manage their contacts in one central database that is connected to their inbox. Simply put, it makes your job a lot more seamless.
Modern salespeople are expected to be able to use and navigate countless tools on a daily basis. Not only do we have to use internal platforms, but many of us also have to work across the preferred tools of our clients.
With so many different platforms to check on an hourly basis, the admin can become overwhelming and confusing.
That's where Taco comes in.
This super popular tool streamlines tasks from over 40 other productivity services, including Asana, Basecamp, GitHub, Gmail, OmniFocus, Trello, Zendesk, and more. Taco's Chrome extension lists all of your tasks across these platforms on Chrome's "new tab" page, allowing you to see them all in one place at the click of a button.
It allows users to drag and drop tasks, tickets, starred emails and chats, and other work, all on one screen.
Why this extension is valuable for salespeople
It's obvious – with so many to-dos scattered across different platforms, Taco consolidates your tasks into one simple list, making it easier to prioritise your day without missing anything.
It's also a time saver. Taco users can say goodbye to needless clicking from tab to tab to check if projects have progressed, and it means you don't need to manually create and update a centralized to-do list.
If you're a Trello disciple, then Add To Trello is an extremely useful time-saver that enriches the experience of the popular productivity platform.
The Add To Trello Chrome extension is based on a simple yet effective concept. It allows you to add tasks to your Trello boards via a single click from your browser, using the page title as the title of the card, and inserting the URL into the description.
When you visit your Trello board, all the cards you have added from your browser will be listed as tasks.
Why this extension is valuable for salespeople:
How many times have you been browsing the web and vaguely thought that you should send this piece of content to a lead, your boss, or your team – before inevitably getting more distracted by a more pressing task?
Add to Trello turns these vague thoughts into actions that you can come back to when you have five minutes to spare.
Skim AI uses machine learning to fulfil the wish that everyone has surely made at some point. Wouldn't it be amazing if, instead of trawling through endless text, the most important points would be pulled out of the copy and presented to you?
This Chrome extension uses AI-enabled search to cut through the noise and bring you the data you need, from over 500 of the world's top resources. Sales reps can then save, organize, and share this data on one simple platform that allows for improved team collaboration.
Why this extension is valuable for salespeople:
With data at the heart of what sales reps do, it's vital for you to be able to absorb the information that will bring leads in and close deals. But with so much data out there, salespeople risk information overload.
Skim AI does the reading for you, presenting you only with the most pertinent information that will delight leads and clients, and free you up to get on with building relationships.
The Google Keep Chrome extension enables sales reps to save webpages, images, or quotes to a centralized platform with one click.
As well as quickly saving URLs, text, and images to revisit later, users can also take notes on their saved content and organize their clippings by labels.
Google Keep is synced across all platforms, including Android, iOS, and Wear.
Why this extension is valuable for salespeople:
Salespeople are used to juggling numerous tasks, but this means that often bright ideas can fall by the wayside. If you see an article or image online that sparks an idea, or that you think a client or lead would appreciate, Google Keep allows you to save it.
You can then revisit your Google Keep when you've got a free hour, and send off all the content to the relevant parties. Ultimately, this should boost client happiness, giving them an extra level of service.
ProWritingAid makes great writing easy.
Writing is hard. And poor writing can be extremely off-putting to clients and leads, showing a lack of professionalism or care. But anyone can become a better writer with ProWritingAid.
ProWritingAid is like a spelling and grammar check with superpowers. The reports go way beyond spelling and grammar to provide in-depth recommendations on improving your sentence structure, readability, and clarity so you can communicate effectively and persuasively wherever you write.
With target metric scores, easy to understand explanations and weekly reports, your writing will start improving on day one.
Why this extension is valuable for salespeople
ProWritingAid will drastically improve the way you and your team write customer emails, content, communications, reports, pitches, and more.
The customizable style guide allows you to add your own corporate guidelines. This helps maintain brand consistency and avoid embarrassing mistakes, keeping your reputation intact.
It integrates with most popular sales platforms, including SalesForce, Pipedrive, LinkedIn, Zendesk and more. It also works across the internet on platforms like Gmail, GoogleDocs, Facebook, Twitter, Word, and WordPress.
Buffer is a social media scheduling extension that allows 1-click content-sharing on multiple platforms and social media profiles.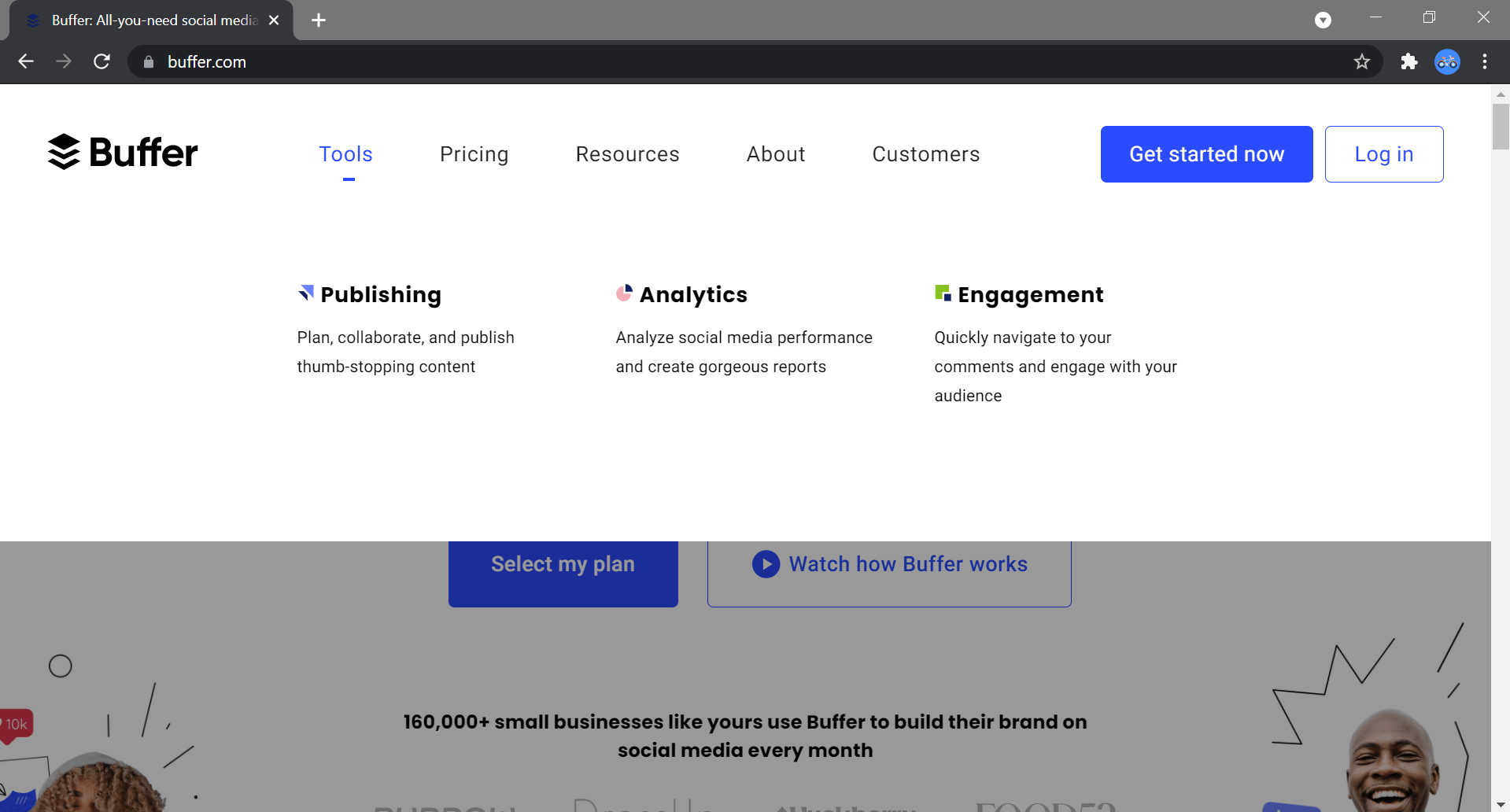 With Buffer, you can access the queue feature to schedule content 3 weeks prior to publishing. Besides, you can stay consistent with your social media marketing strategy while updating your social profiles at a decent pace. 
As of now, Buffer integrates with: 
Instagram, Facebook, LinkedIn, Twitter, Pinterest, etc. 

WordPress

Zapier 

Microsoft

Feedly and almost across 26 more

well-known platforms

 
On a free trial period, a user can have only 3 profiles at once. But with other premium plans, you can choose more profiles and additional features like the Instagram first comment. 
Other notable features include an integrated URL shortener, custom thumbnails, social analytics, etc.
Why this Extension is Valuable for Salespeople 
The ability to share content regularly without going over individual uploads is a lifesaver, as it saves time and energy both. 
Not only this, it swiftly handles your personal and professional profiles simultaneously to give a better social presence.
Dropbox is a utility tool that makes it easy to store files and documents on the cloud. These files can be shared with your sales teams or kept as a backup.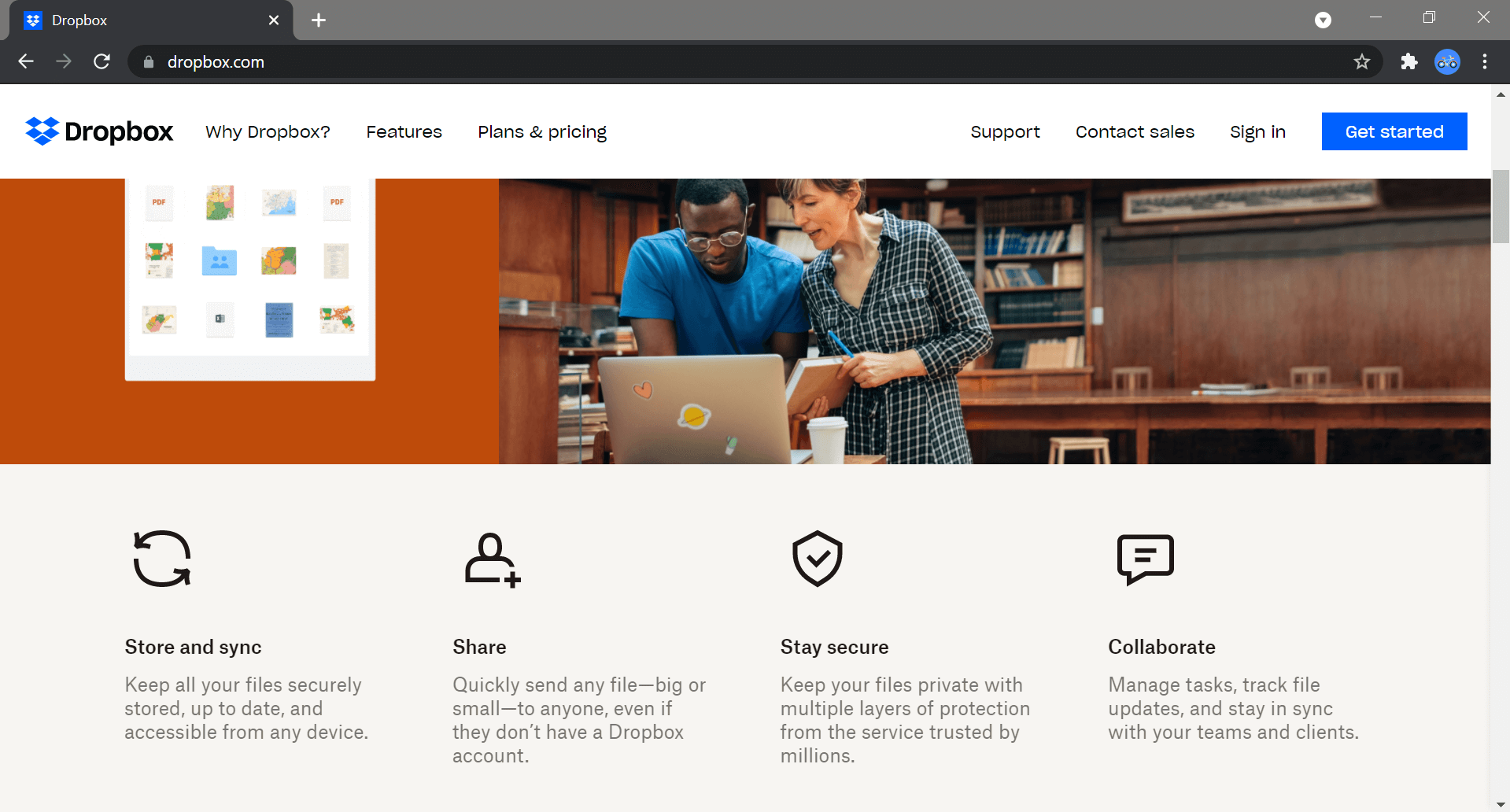 Without paying, you can store up to 2GB of data on Dropbox. In case you need more than that, the premium subscriptions offer unlimited storage for up to 3 users. 
And somehow if this still doesn't seem enough, you may contact their customized service to have: 
Centralized admin console for proper management of multiple teams

Enterprise mobility management 

Advanced training for admin as well as end users 

Highly detailed domain insights 
Why this Extension is Valuable for Salespeople
Overall, Dropbox is a must-have for sales reps because it saves storage on your computer and keeps everything organized. 
To get that contract template next time, simply head over to Dropbox, make a copy, and share. As easy as it sounds! 
LinkBuddy is a text automation tool that auto hyperlinks specific keywords or phrases whenever you type them in an email.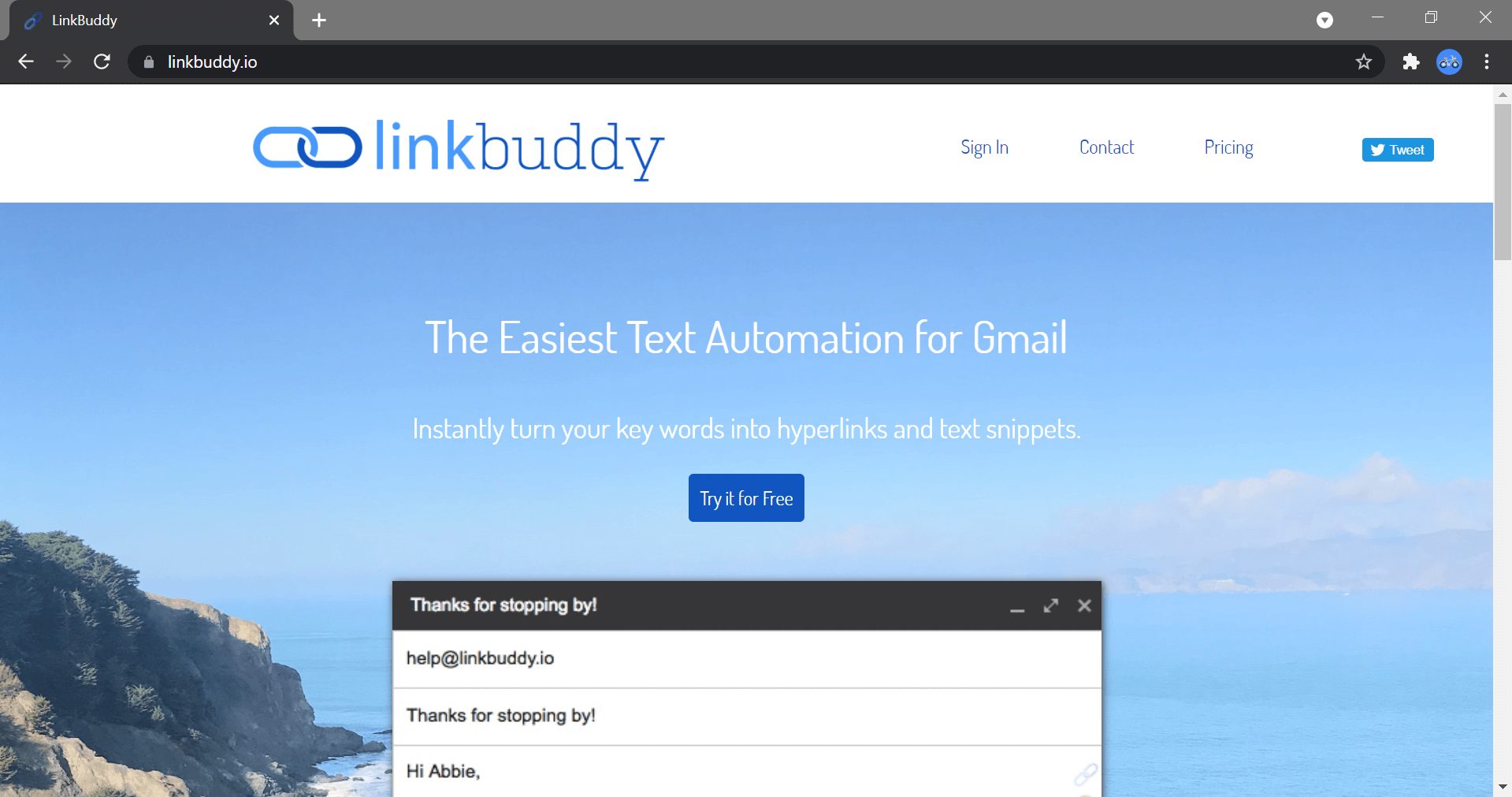 Instead of pressing CTRL + K for linking, simply keep writing and let it take care of little things. 
Why this Extension is Valuable for Salespeople
Salespeople are often expected to share related content or online resources with their customers. 
Even though manually putting links to these pages or websites can be tedious, you can just assign every keyword a job. 
This list is all about different extensions for salespeople. If you happen to use several of these at a time, you need to remember all the passwords.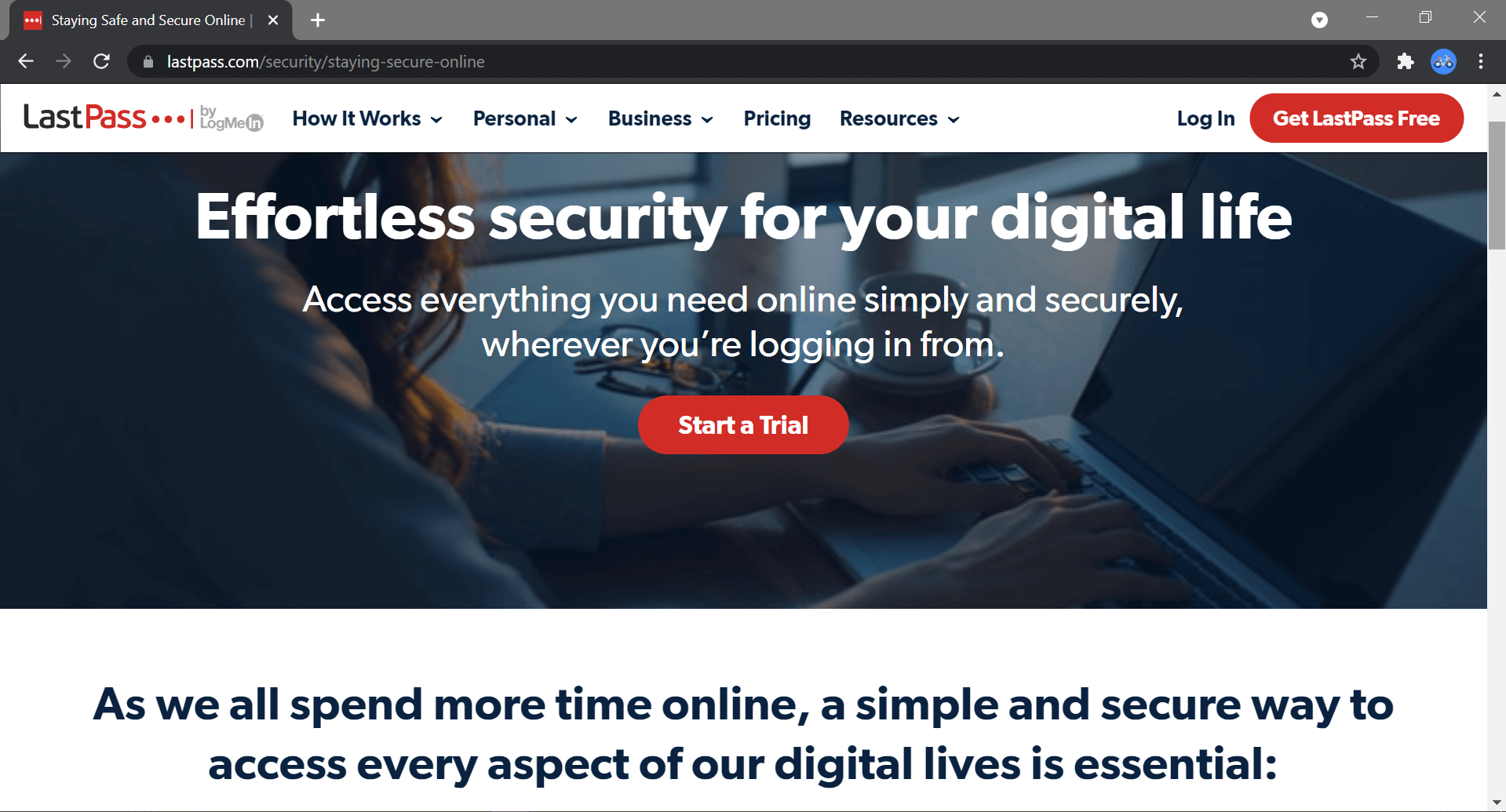 Managing all these accounts can get much easier with LastPass. 
LastPass keeps a track of all passwords and saves them with high-level encryption. 
With this tool, you can stop worrying about forgetting your passwords while having an extra level of security.
Why this Extension is Valuable for Salespeople
Salespeople use LastPass to safely store and quickly retrieve passwords so that they can focus on the most important aspects of their business. 
Zoom is a virtual meeting and video conference tool that can quickly schedule or start online meetings with your prospect by sharing your meeting URL.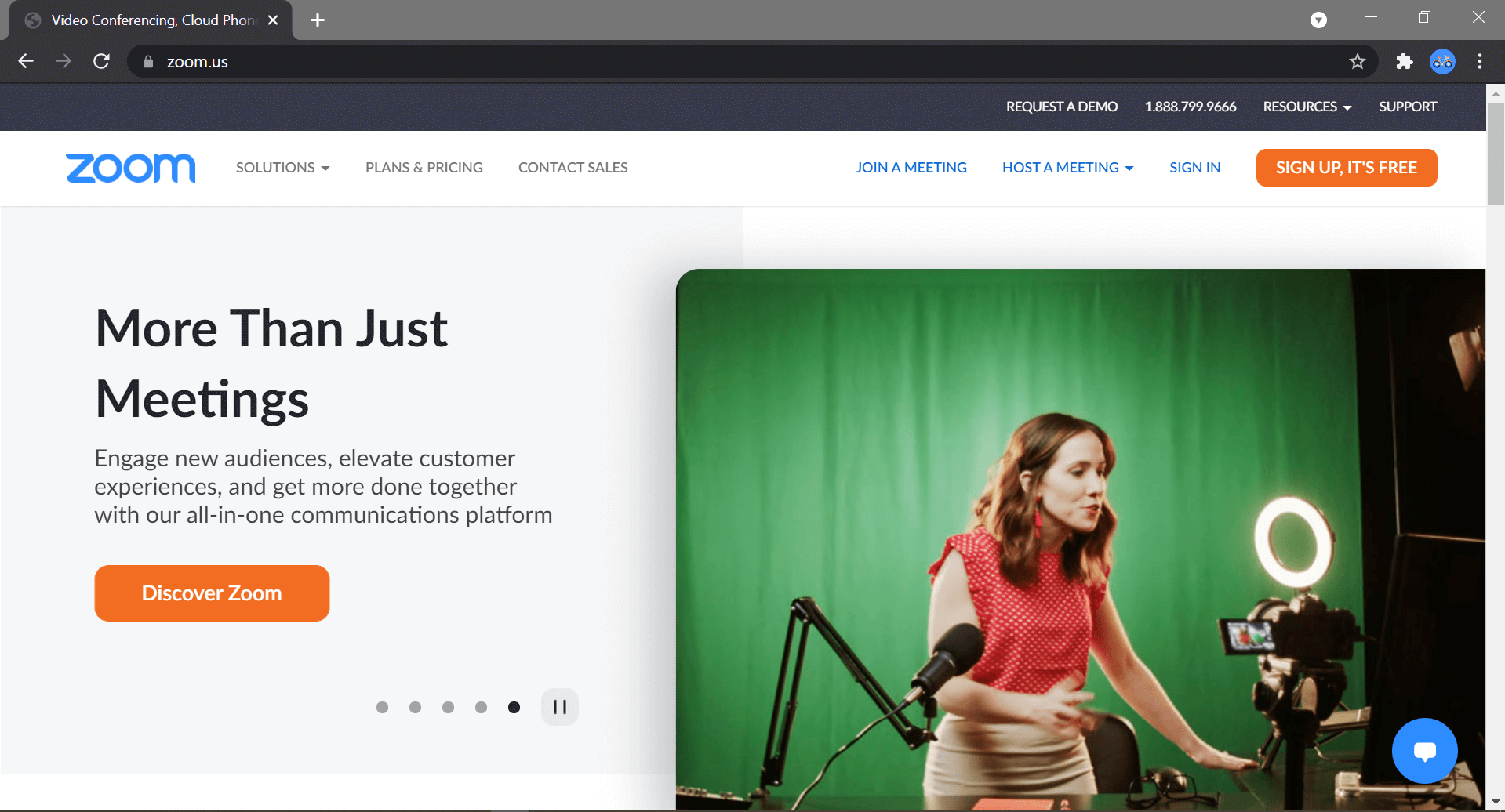 Once you schedule it or start it, the recipients will be notified via email to join your meeting in real time and will be given the meeting ID and password. 
Some of the most notable features of Zoom include: 
Screen sharing

Meeting recording

Having multiple co-hosts 
Why this Extension is Valuable for Salespeople
After the pandemic, virtual meetings have been a grace for everyone and Zoom is one of the best options right now. 
Salespeople need Zoom to have a reliable tool to connect with their customers for discussions and presentations. On top of everything, it adds a human touch to your business.
Staying organized and maintaining a proper schedule for tasks is tough but Todoist can keep you productive.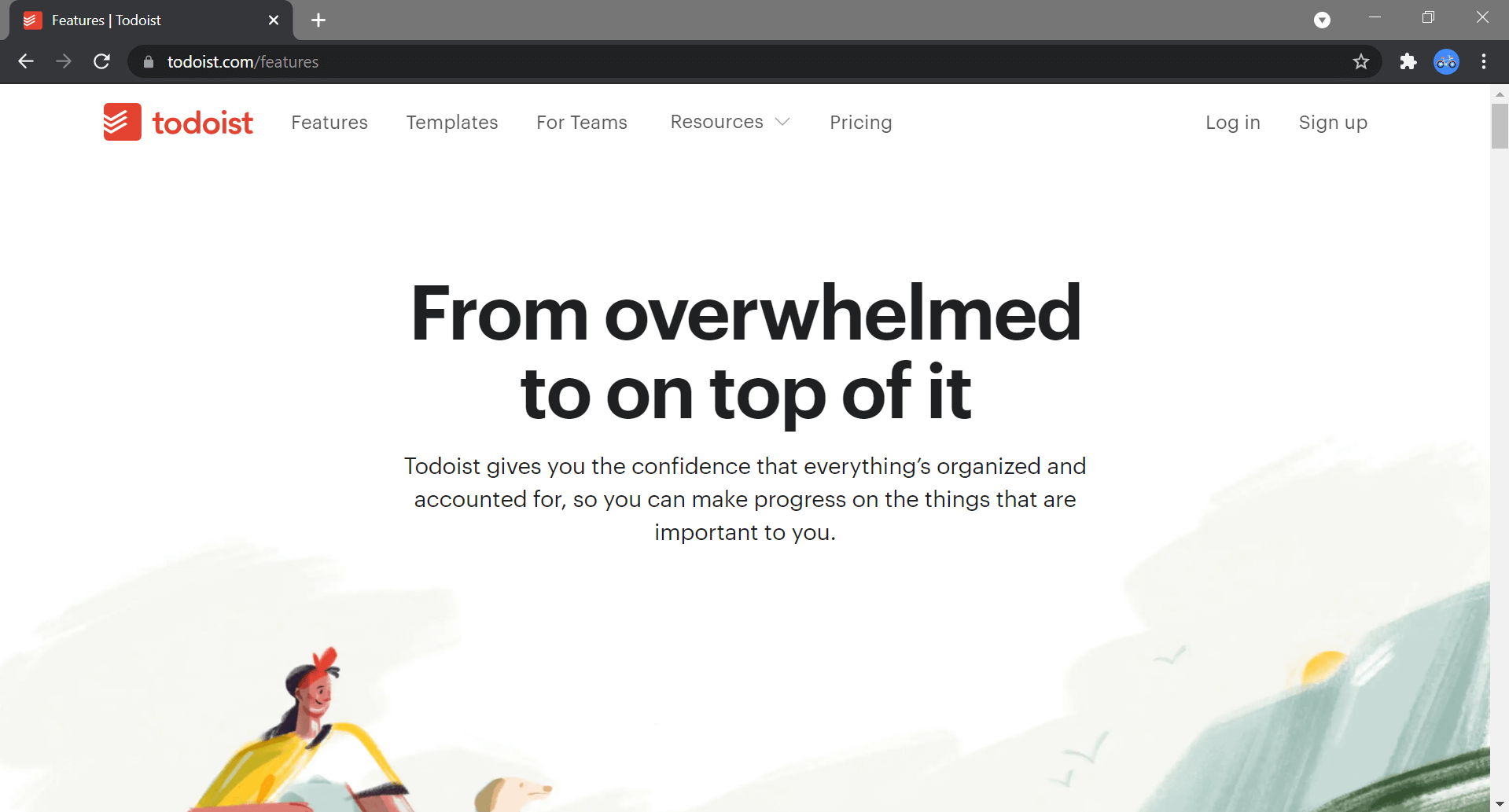 Some of the most notable features of Todoist include: 
Recurring due dates for the tasks,

Customized subsections and subtasks

Priority level options

Favorites

Reminders
Apart from this, you can expect almost everything you need from a work-management tool.
Why this Extension is Valuable for Salespeople
No matter how much brain fog or pressure you have, Todoist keeps you on the main lane.
Generally, we hit the prt sc button, go to ms paint, and paste it there to get a screenshot.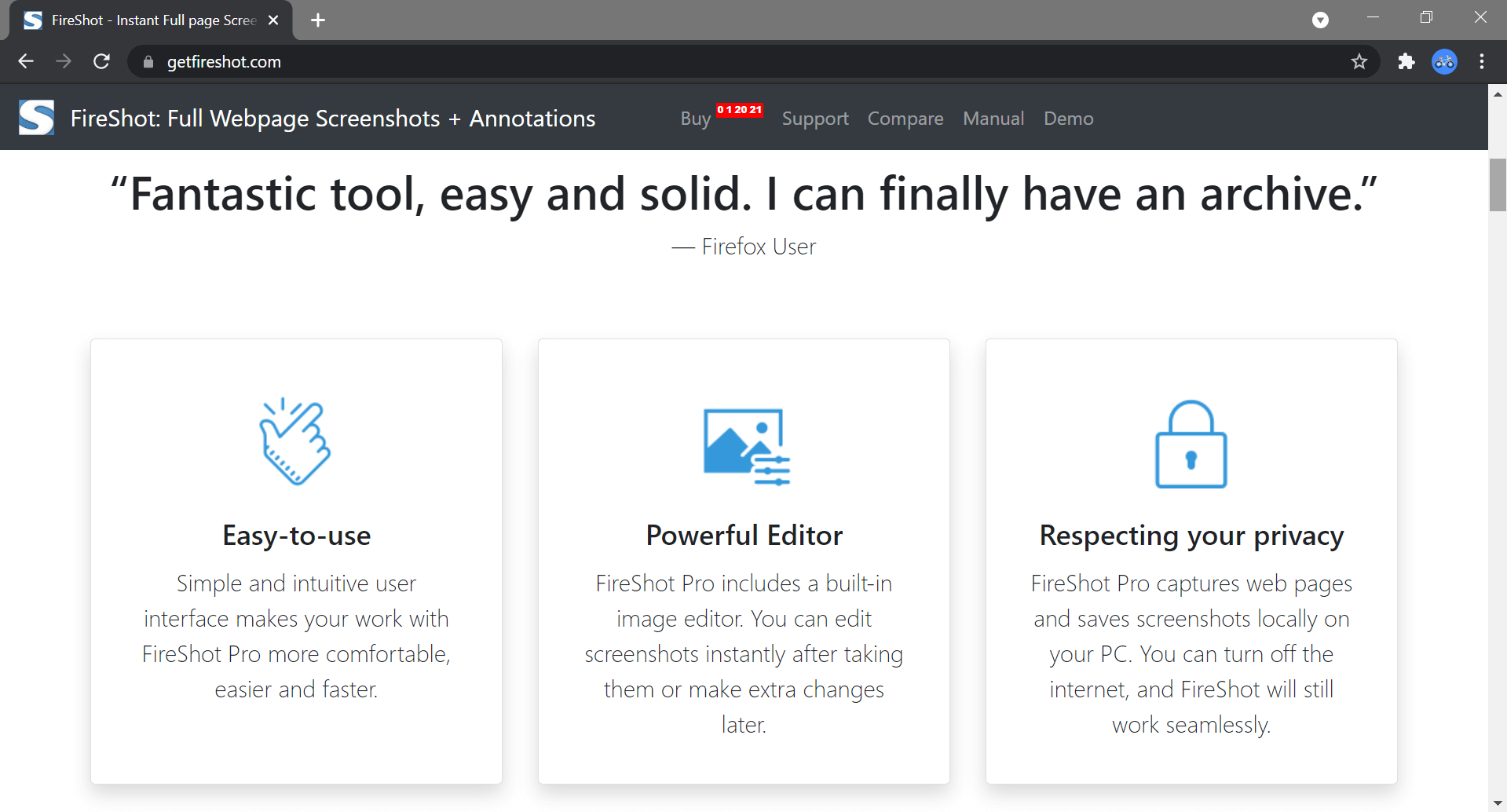 With Fireshot, you can take high-quality screenshots and save them in your drive, pressing the Print Screen button. 
Along with this, you can highlight the area you want for your screenshot.
Why this Extension is Valuable for Salespeople
Fireshot can help salespeople better convey their ideas by letting them annotate screenshots with arrows, text, and squares. 
To share the snap you took, just copy it to the clipboard and paste it directly inside Gmail.
StayFocusd is a time-saving extension that limits the amount of time you spend on unnecessary websites or apps.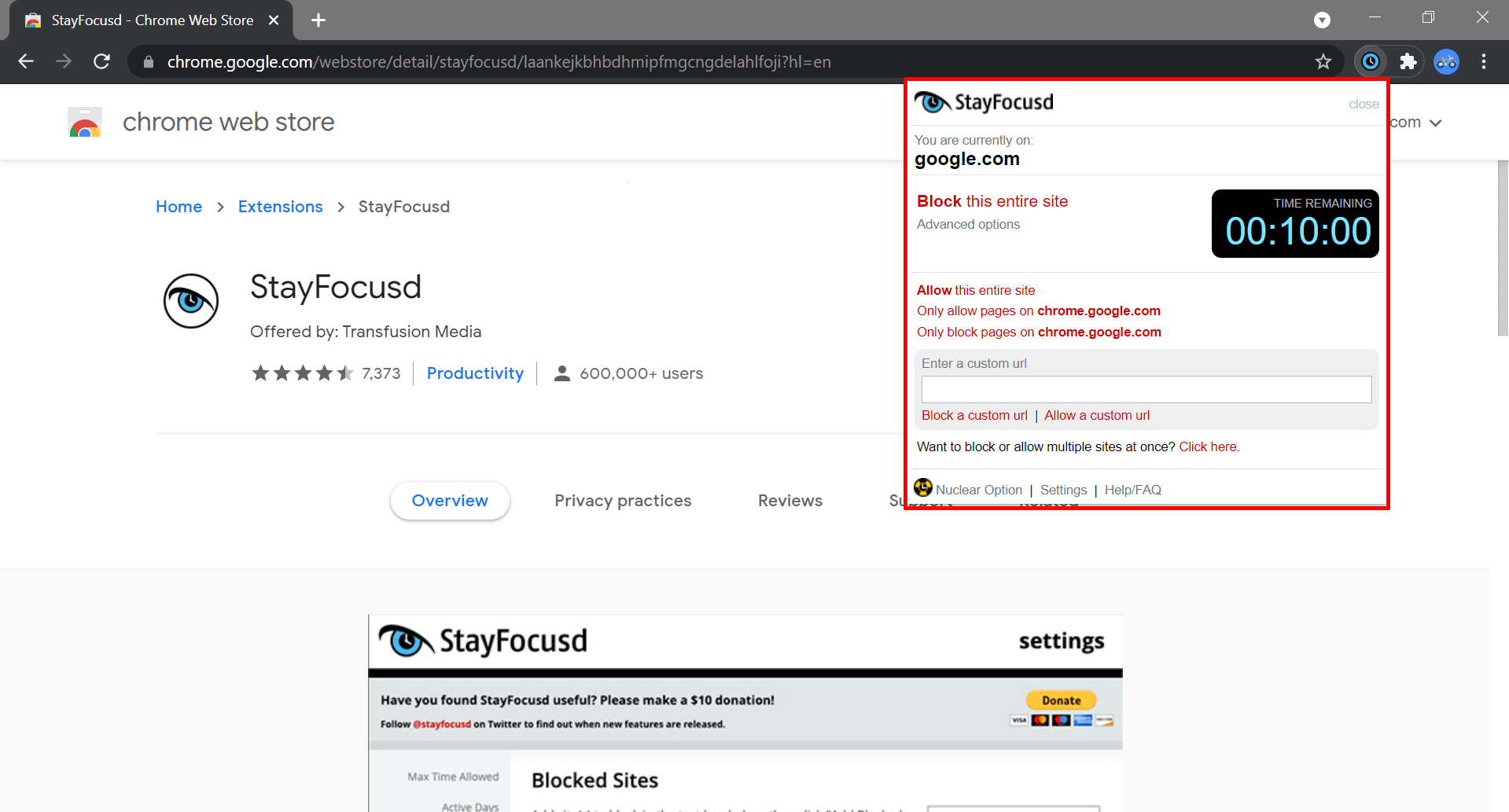 You can choose a time limit for specific sites and StayFocusd will block those for the rest of the day. This is exceptional for people that are procrastinators and have short attention spans. 
Why this Extension is Valuable for Salespeople
This is not just great for salespeople but for everyone in general. You can be sure to follow your schedule and work when you need to. 
Google Translate is a simple extension that translates snippets of text or entire pages.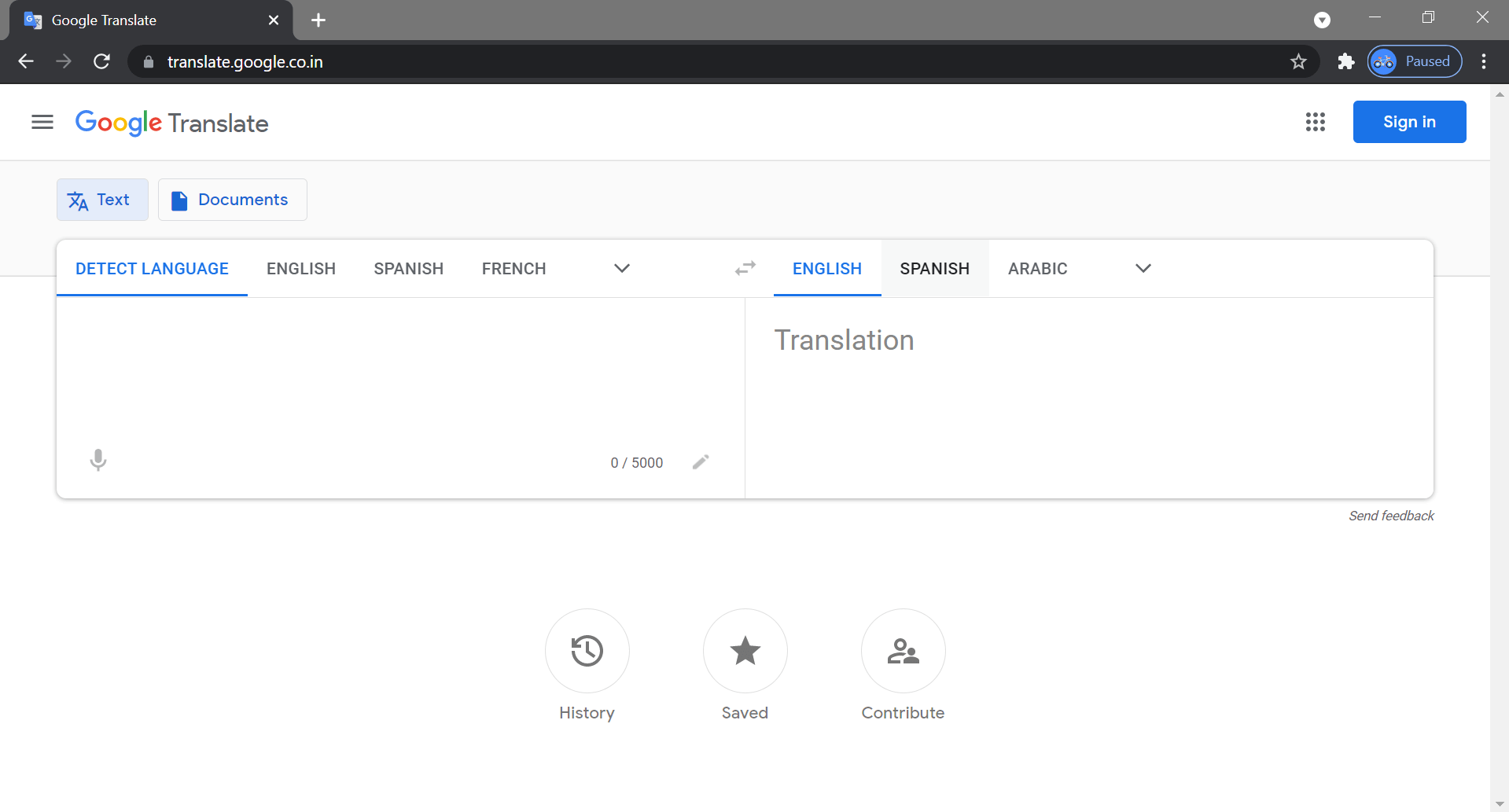 It's good to have such an extension when you visit foreign websites time and again. 
What I like the most about it is the way it translates text for emails. You can simply type it in your language and choose the other person's for their convenience. 
Why this Extension is Valuable for Salespeople
Whenever you're dealing with a foreign client, Google Translate jumps in to make your communication smooth. On the other hand, your client would definitely appreciate your considerations.
Whenever you see a blog or a video that you want to see but lack time, Pocket can save it for later without charging anything.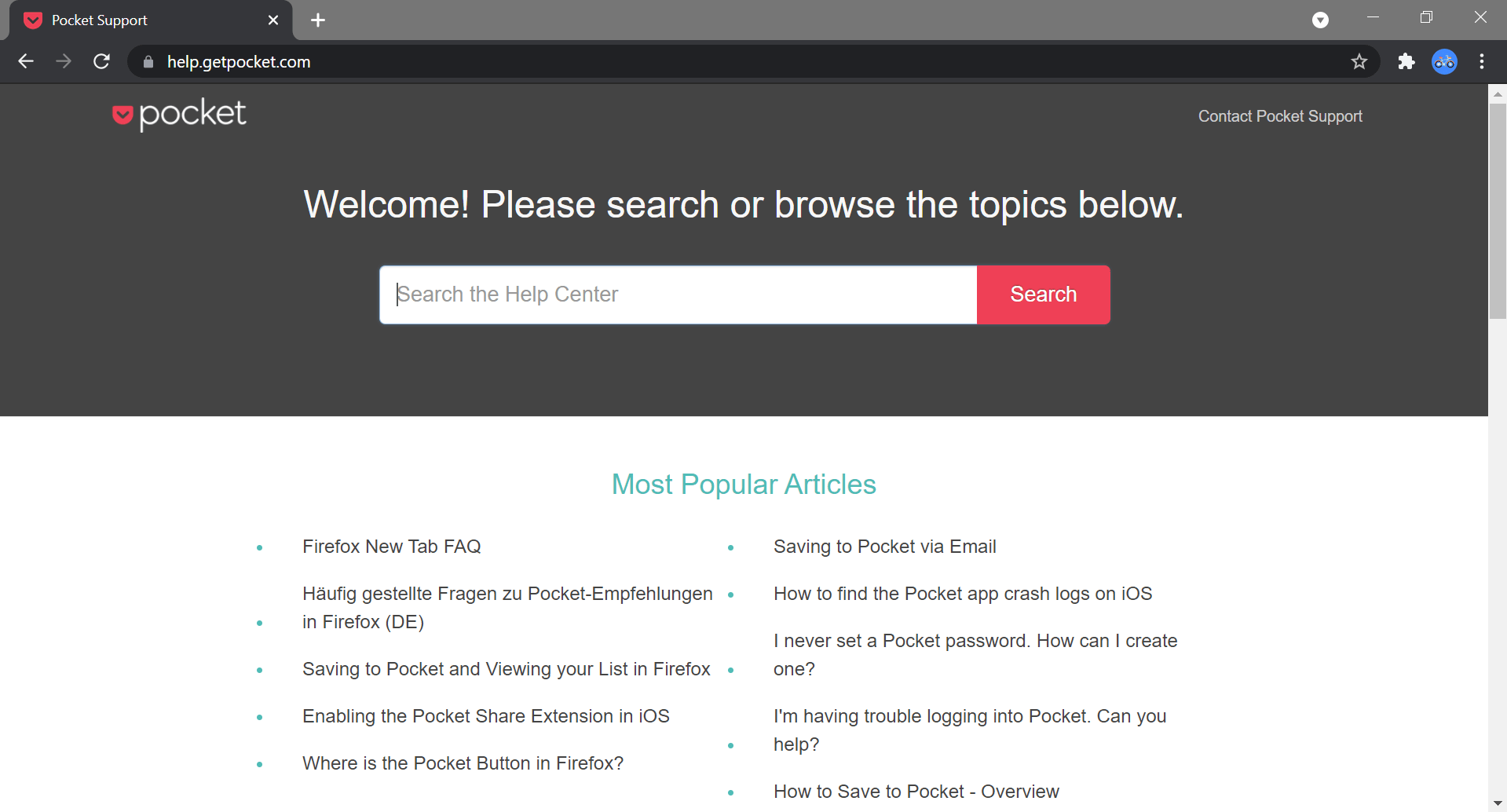 This extension also gives personalized recommendations based on the type of content you save.
Why this Extension is Valuable for Salespeople
It's a great way to save those golden content pieces that can really make a difference in your business. 
In fact, you can also save content related to your product and present it to a customer for engagement. 
Black Menu is an extension that brings all of Google's tools like Maps, YouTube, Google+, Google Search, Gmail, Google Drive, etc. together in one place for easy access.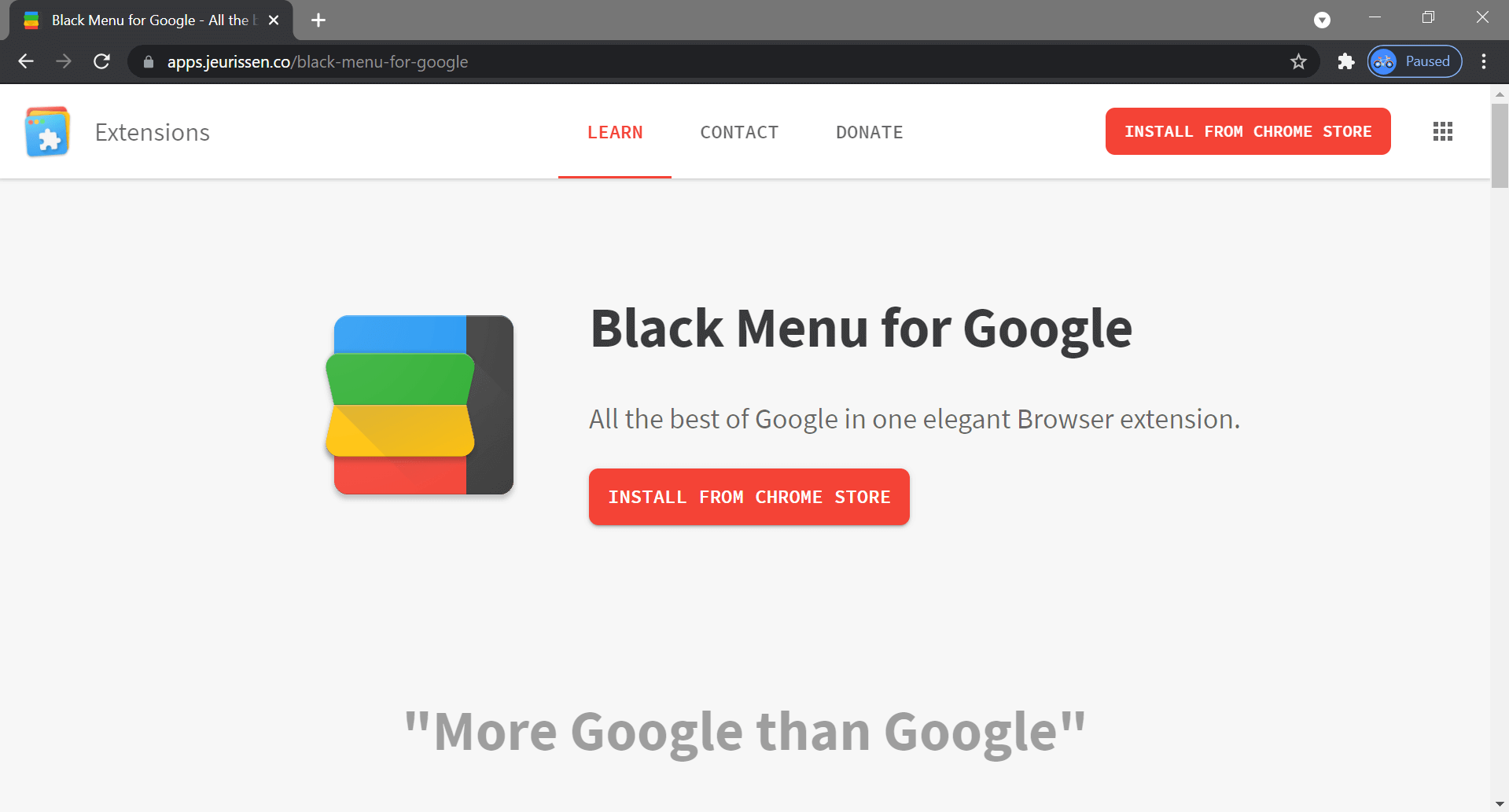 You can also use them without leaving the page you are on. The Black Menu can be configured to fit your needs by adding or re-adjusting apps in a preferred order. 
The features of the Black Menu are separate for all individual tools. For example, you can send emails, replies, and do everything you can on Gmail directly from your page. 
Other tools like Google Keeps, Calendar, etc. also allow you to directly use them from the page you are on. 
Why this Extension is Valuable for Salespeople
Black Menu reduces the time you take hitting the Home button or searching Google.com. This extension will put every Google app in one place and the work will be faster.
Noisli is another productivity tool that allows you to focus on your work by eliminating distractions and creating a relaxed environment.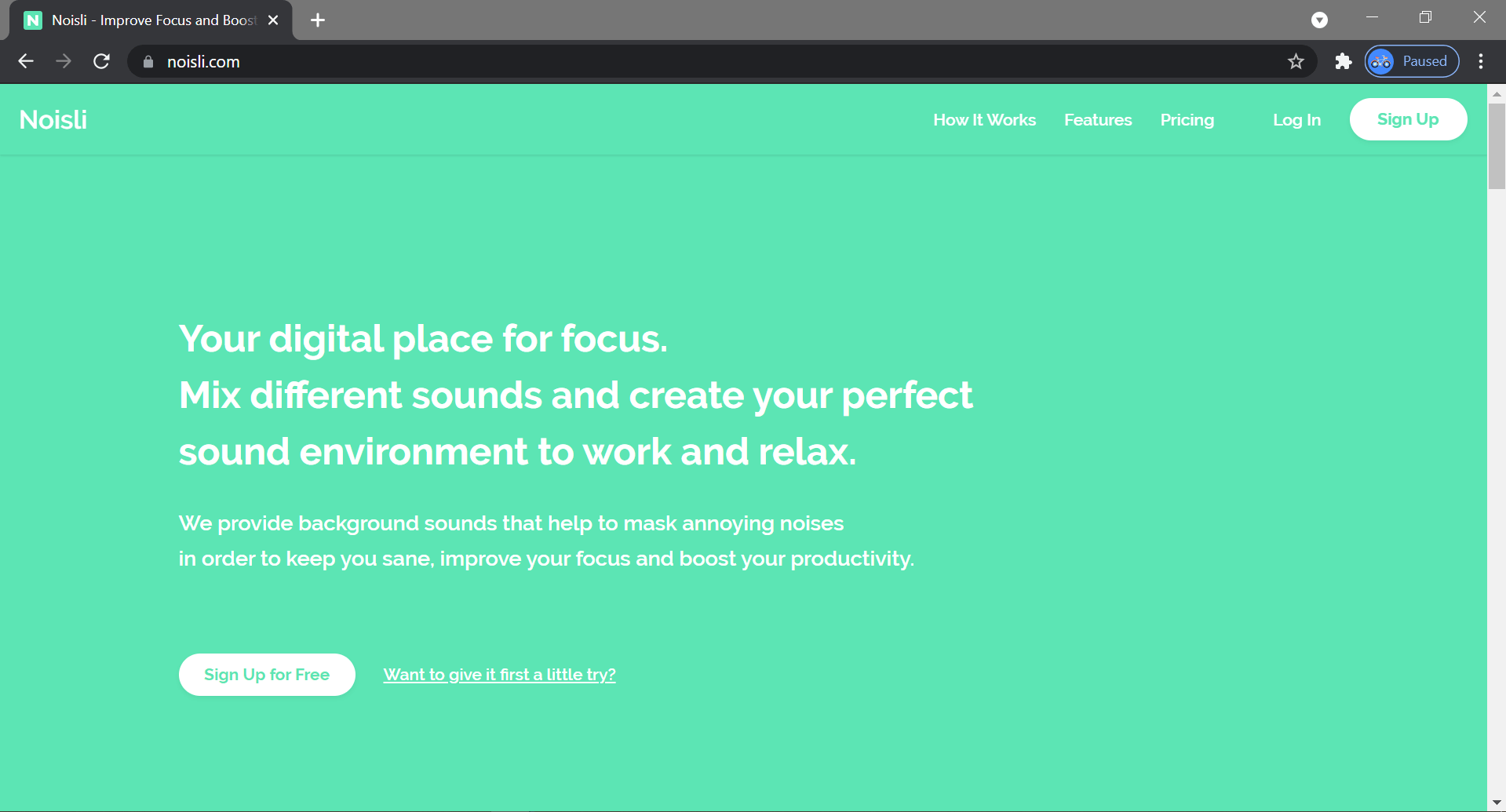 Even though it's freely available, its paid version unlocks features like customized soundtracks, mixing several natural sound elements like wind, rain, and other unique effects. 
Noisli creates a calm and relaxed environment wherever you need it. If you're out in a coffee shop doing your work, just put on your headphones and turn the app on for your saved soundtrack. 
Why this Extension is Valuable for Salespeople
Salespeople tend to deal with a lot of stressful situations on a normal working day. Noisli can help you relax and focus on the work with maximum efficiency. 
OneTab converts all of your active tabs into a single list. For multitaskers, it's a lifesaver.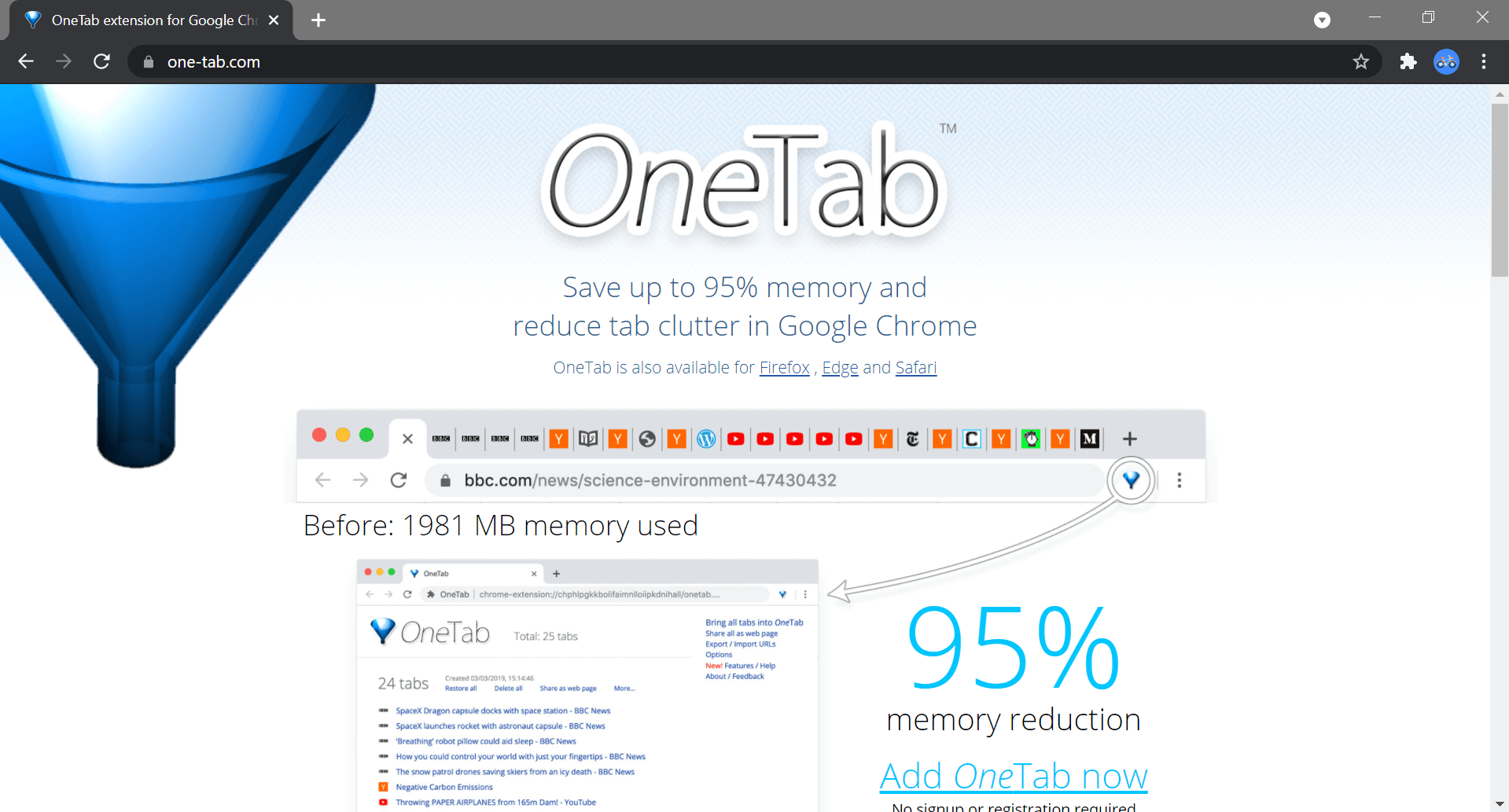 The reduced number of active tabs reduces memory consumption by up to 95%. Other than this, all tabs in the list can be rearranged to your convenience by dragging up or down. 
In case your browser window accidentally closes or you close it yourself, the list can be recovered easily. 
Why this Extension is Valuable for Salespeople
OneTab is one of those extensions that you may not necessarily need, depending on the type of person you are. But, having it will make your workday less stressful and easy to manage.
AdBlock does exactly what its name suggests. It blocks Ads from your web pages for better, faster, and safer internet usage.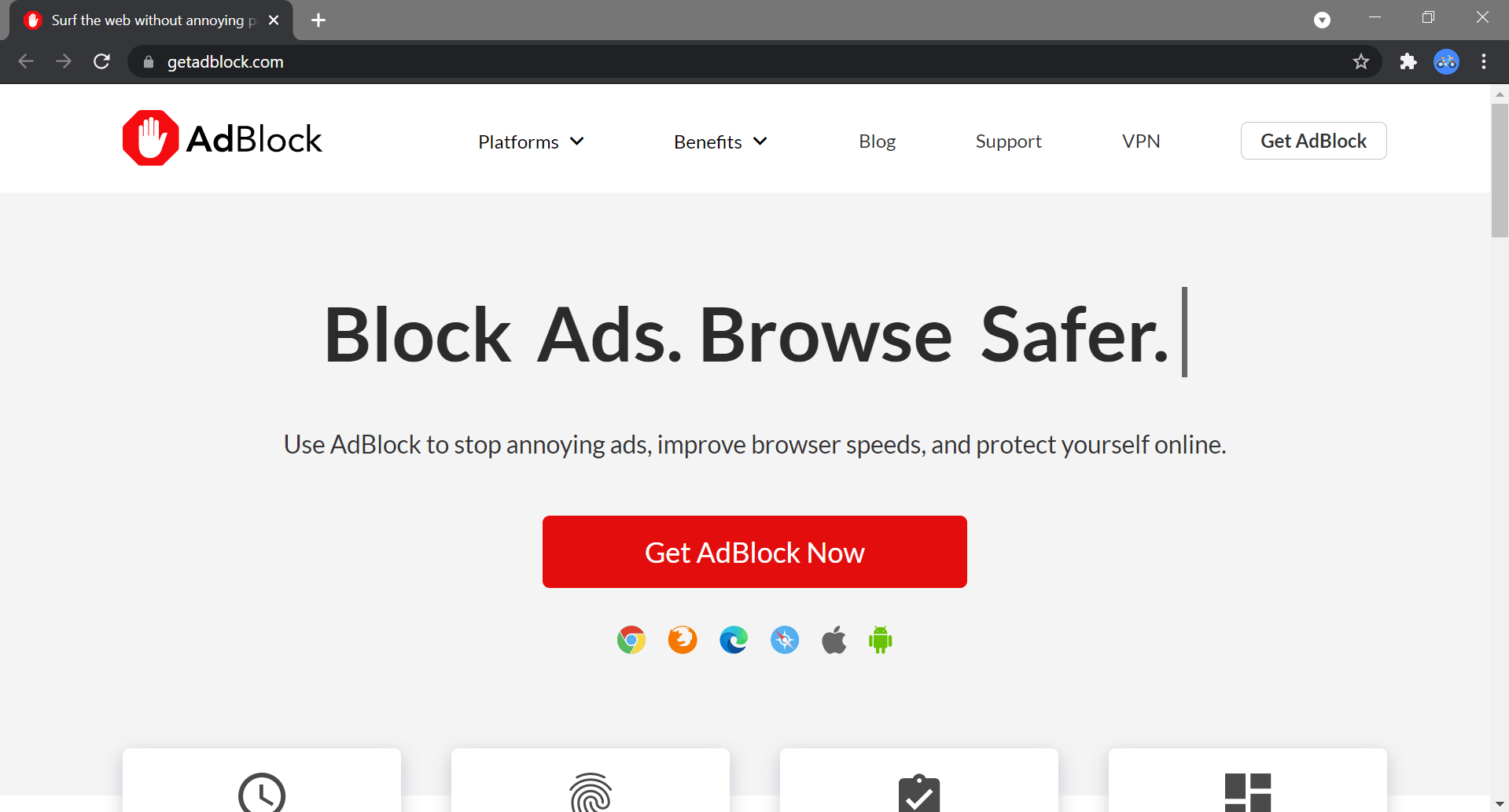 There aren't any bells or whistles with this extension but it can kill spam like John Wick. 
Why this Extension is Valuable for Salespeople
AdBlock is a useful extension for safer internet use and sales reps can do their online activities without having to see annoying ads. 
This extension neglects malware, spyware, and other kinds of viruses that come along with pop-up ads. You may not know this but such viruses may get your computer hacked, which might result in giving up crucial credentials. 
Additional Reading: