Did you know your salesforce is productive only 34% of the time?
The rest of the time is spent on administrative tasks that don't move the needle at all.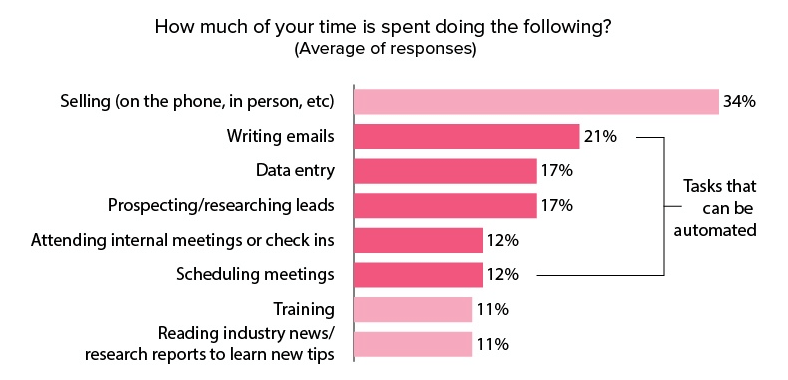 But with a handful of sales enablement tools presented in this article, you can increase your sales rep productivity and shorten your sales cycle by up to 18%.
The tools has been examined carefully by our team, and are coming from credible company and authoritative site instead of unsecured and un-authoritative site, so no need to worry about your privacy safety while using these tools!
Let's dive right in.
1. Voila Norbert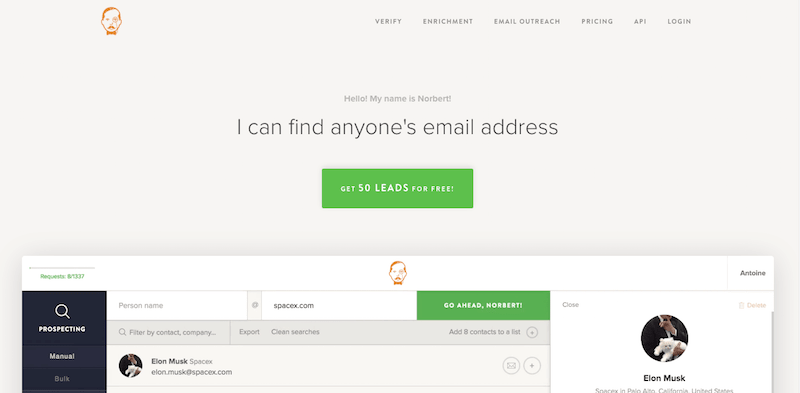 Voila Norbert is a web app and a chrome extension for salespeople that allows you to find anyone's email address. In terms of sales tools, it is incredibly helpful to a sales team. Oftentimes, email is the first point of contact.
By using Voila Norbert, you can put your leads in your pipeline and get in touch with decision-makers faster. That way, your team can maximize their time.
Whether you need to build lists, build relationships, or find talent to recruit, it shouldn't take ages or cost a fortune. Marketers can also find media personnel to pitch their products and get written up in relevant magazines.
Click here to try Norbert for free.
…
2. MailShake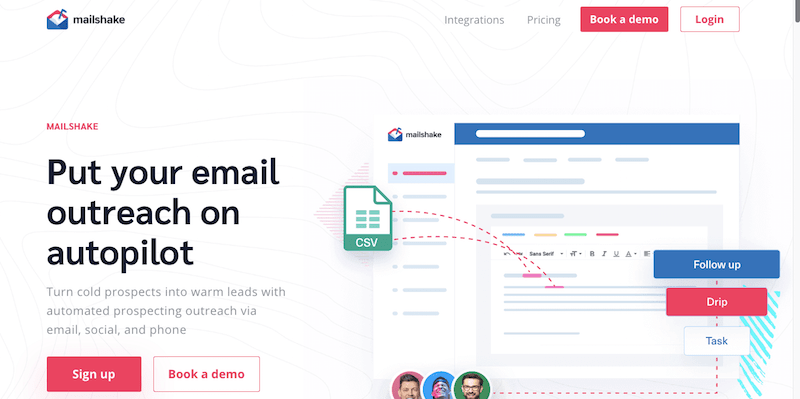 MailShake is another great sales enablement tool.
It helps you find engaged leads so you can put time into the most qualified prospects who are likely to convert.
With MailShake, you can split test your outreach messages. That way, you can see what works best and continually refine your prospecting process. It also includes social outreach features to engage your leads wherever they are active online. And a built-in phone dialer means you can hit one button to contact leads in real time. A comprehensive dashboard makes it fast and simple.
3. Right Inbox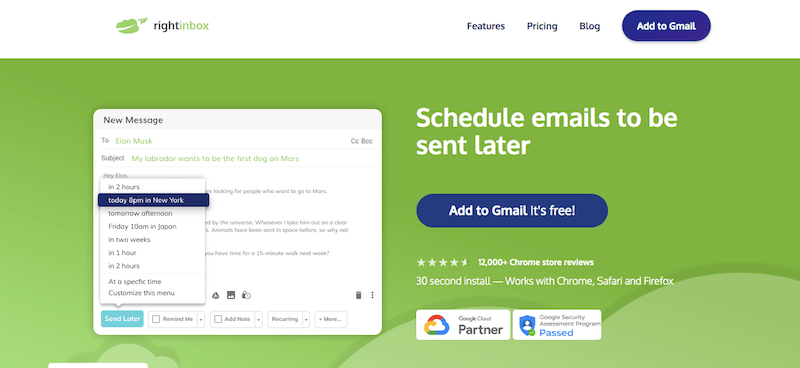 Managing your emails as a salesperson is a big task. But with Right Inbox, you simply write emails and schedule them to go out when you need. This is particularly helpful when you have prospects in various time zones.
Of course, in sales, the prospect doesn't always buy or even agree to a discovery call the first time. So you can set up automatic followup sequences that go out in the future. And if someone responds, you can automatically cancel subsequent emails.
Another thing that makes this a great sales enablement tool is Signatures. You can create customized sign offs to fit the situation. After all, no prospect is the same. 
Email tracking, templates, and CRM features make it easy to set up your emails and keep on eye on leads as they move through your sales process. Instead of needing to use various tools, you have a suite of sales enablement in one app.
4. Pipedrive
Keeping track of all your prospects through your pipeline can be a real hassle. But Pipedrive helps solve this issue. It helps your customer service team and sales team stay on the same page.
You can record customer data such as demographics. This allows you to qualify your leads before handing them off to sales consultants. And with the ability to take notes on every transaction, your team can stay laser focused and be prepared when running sales calls with leads.
5. PandaDoc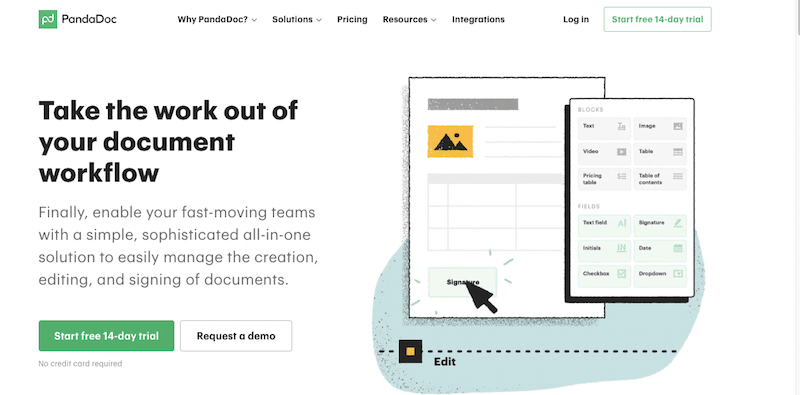 There is a lot of sales collateral that you need to create for a successful sales process. Yet, many sales teams simply don't have the time to create and track all of these documents from scratch.
That's where PandaDoc comes in. It allows you to create sales documents in seconds. You can whip up a business consulting proposal, send it, and have it signed digitally by the customer without extra work.
The built-in analytics features also mean you can easily track how your document is performing. If certain proposal templates aren't getting sales, you can tweak and refine to find the best one, increasing company revenue.
6. EngageBay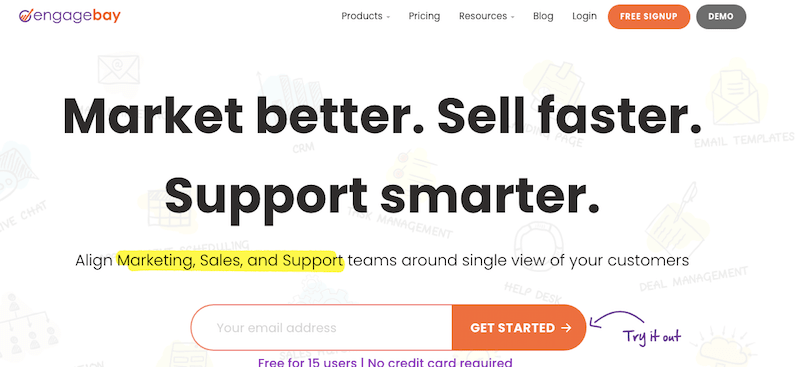 Small businesses don't always have the budget for expensive sales engagement tools. Yet they still need to keep their pulse on deal progress. EngageBay offers affordable solutions for companies in this position.
You can maintain all of your contacts in one place, instead of being spread across various CRMs and tools. You can even nurture leads automatically, or schedule sales calls from the app's dashboard. This means you can focus on what truly matters, instead of all the minutiae.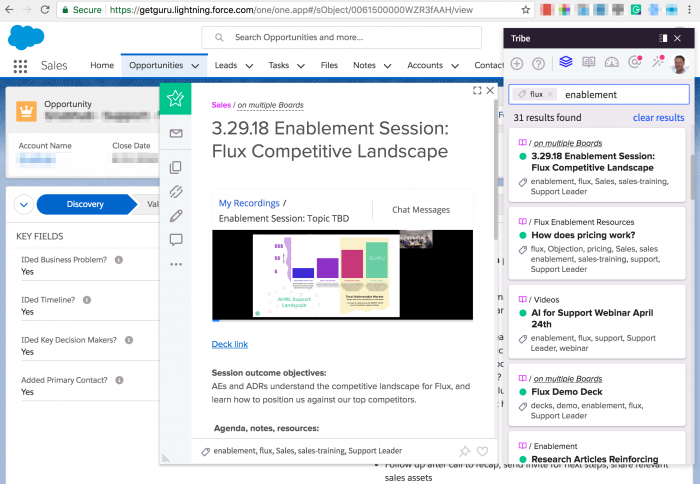 Context switching kills your reps' productivity. That's why no one uses traditional solutions for sales knowledge – like wikis and sales asset management portals – anymore. Guru's browser extension and Slack bot is built to live wherever sales reps work, cutting their time spent searching for information by 67%. Whether reps are in their inbox, CRM, or on LinkedIn, Guru provides them with one-click access to the situational sales knowledge and marketing assets they need to hit their numbers.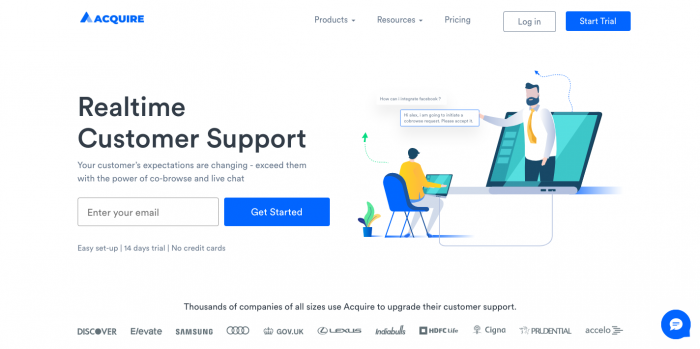 Instantly engage your online visitors by sending targeted messages based on their browsing behavior with Acquire live chat solution. Quickly qualify leads by recording their activities and sending out proactive messages to garner further information and take it to the next level.
Acquire helps companies to boost sales by enabling them to provide real-time support with visual engagement tools like video chat, and co-browsing. Be it sales, support, or your customer service team, they can provide assistance by accessing their current browser in real-time, and solve even the most complex customer issue in one session.
As reported by Relevant.Software, from the sales department, they have started using Acquire in their work, because they have good customer service and it was really the deciding factor and set this product apart from other competitors.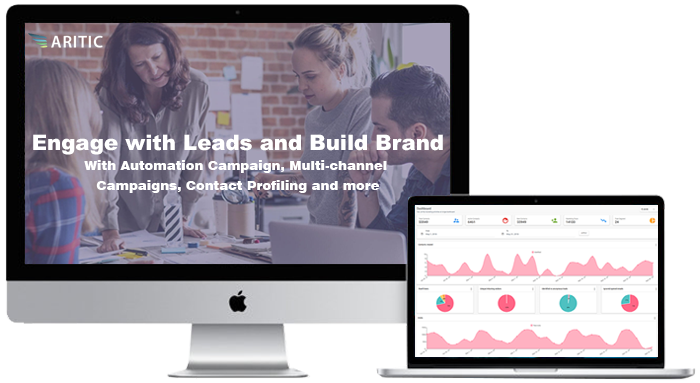 Aritic PinPoint is a leading marketing automation and sales engagement platform for B2B businesses. With over 2,000+ brands trusting Aritic PinPoint across the globe, this tool offers insights on potential customers, profiles leads and equips your sales team with all the requisite details to have a personalized conversation. Whether it is nurturing anonymous visitors and converting them to leads, or any of the marketing stages, Aritic PinPoint has all the features in place for a successful lead activation. With Aritic Sales CRM available (along with many more popular CRM integrations), marketing and sales team always stay in sync throughout the nurturing cycle.
Brainshark gives sales reps the skills and knowledge they need for the wherever-whenever-however world we live in. By putting everything at reps' fingertips for the systems and devices they already use, they are sales-ready 24/7/365.
Brainshark is a mobile-first solution for a mobile-first sales force that provides seamless integration with the most popular and powerful platforms like Salesforce and Seismic. Train and coach reps on the road or in the office with easy content creation and sharing, track completion of mandatory learning material, harness deep analytics and insight, and more.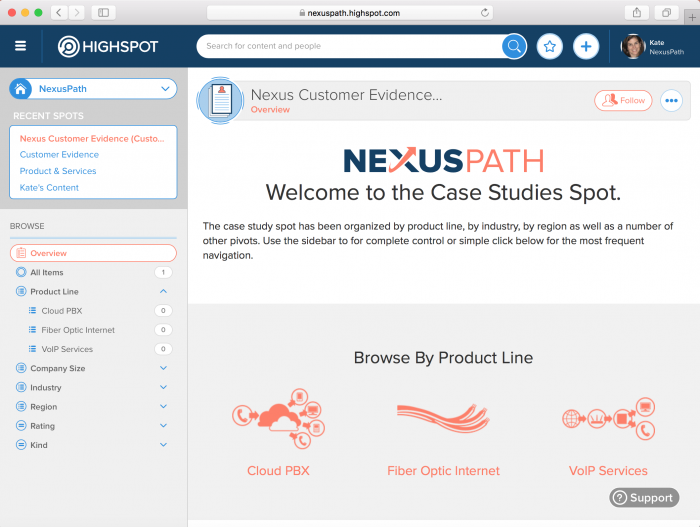 Highspot gives businesses a powerful sales advantage to engage in more relevant buyer conversations and achieve their revenue goals. Through AI-powered search, analytics, in-context training, guided selling, and 30+ integrations, the Highspot platform delivers enterprise-ready sales enablement in a modern design that appeals to sales reps and marketers alike. According to one leading company Agentestudio, using Lms development services can create a platform similar to Highspot, which will allow you to make sales more efficiently.
Using Highspot, sales teams can quickly find the best-performing content and customize it for each opportunity, and marketers gain insights on content use and effectiveness to develop a data-driven strategy. Highspot has 90% average monthly recurring usage and global support in 125 countries and is a highly trusted solution for sales enablement.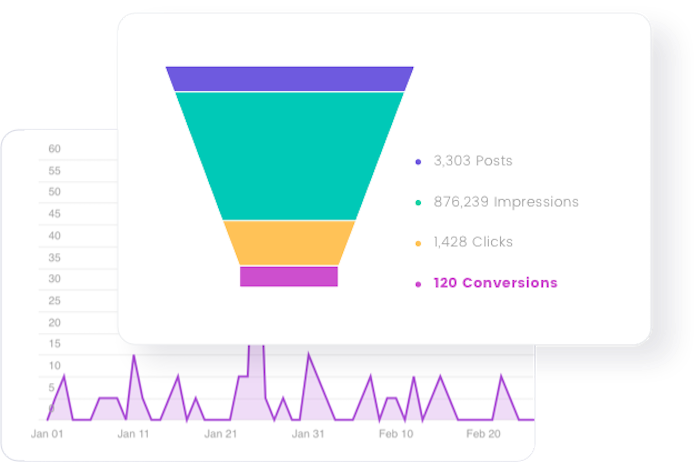 Oktopost is a bit of a different beast. Social media is quickly becoming one of the main platforms where B2B sales happen. In fact, social sellers are 51% more likely to achieve their sales quotas. The next solution on our list enables sales teams to better understand how social selling is impacting their deal flow. Oktopost is a B2B social media management platform that, unlike other social media management platforms, tracks social media activities for leads, opportunities, and customers enabling sales and marketing teams to get better visibility into the impact social media has on their pipeline.
Partner Relationship Management, channel marketing, sales enablement, asset management, and marketing automation. That's Mindmatrix. Their sales enablement platform allows sales reps to identify, engage, nurture, and convert prospects from one central dashboard. With sales onboarding and training, mobile accessibility, asset recommendations, playbooks, detailed prospect view and analytics, sales reports, social selling, personalized sales asset generation, and contract e-signing, Mindmatrix equips your sales team with everything they need and more. Build a smarter team, make smarter decisions, and sell smarter and faster than ever before.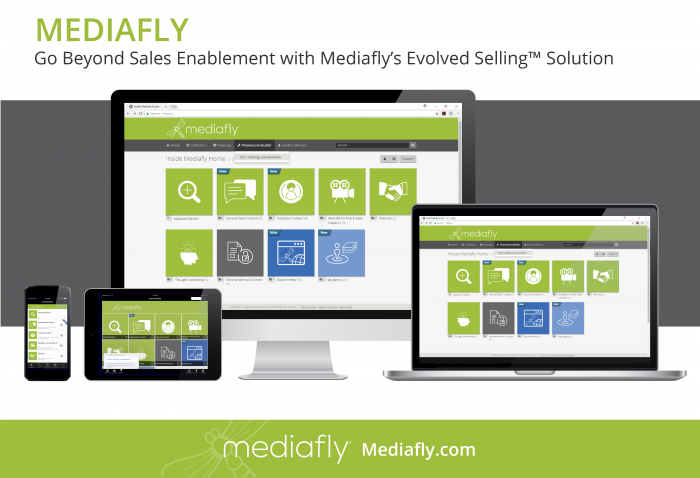 Mediafly transforms sales interactions for buyers and sellers alike, understanding that most people dislike being sold to. With Mediafly's Evolved Selling™ solution, the disconnect between sales and marketing teams is remedied; solving the problem of uncustomized, boring, and static sales presentations and underused marketing content, outdated and unrelated to prospects' needs. Mediafly accelerates deal closure by 28-43%, drives company growth 40-66%, drives repeat business more than 80% of the time.
With over one million satisfied sellers, SAVO is the market-leading and complete sales enablement platform. At a time when 10% of revenue is lost due to sales enablement misalignment and 80% of training is lost within two months, your sales force needs every advantage it can get. SAVO supplies your team with the coaching, content, and process they need at each stage of the funnel, resulting in more sales and success for everyone. In fact, 90% of reps hit quota when supported by technology and coaching. SAVO brings the power of your entire organization into every sales meeting, wherever and whenever it takes place.
Seismic recently acquired SAVO Group to extend sales enablement market leadership. Check out the details here.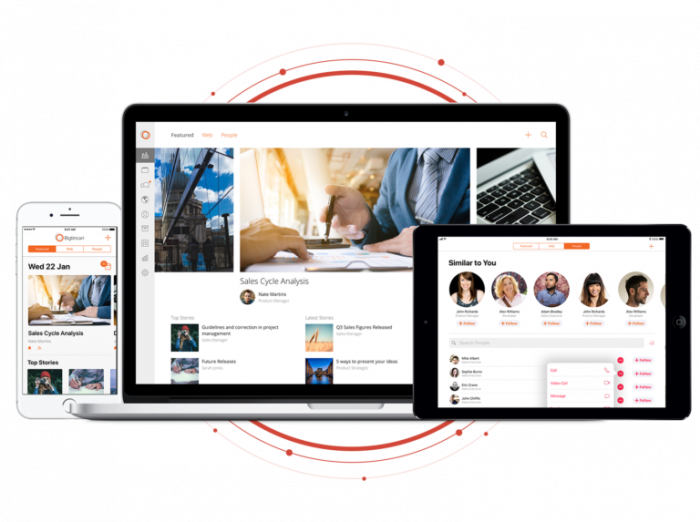 Bigtincan's AI-Powered Sales Enablement Automation helps you learn faster, sell smarter, and be more productive. Bigtincan Hub can help in the areas of adaptive onboarding and learning, sales content management and collaboration and coaching.
Showpad lets you sell smarter, placing the buyer experience front-and-center, while providing intelligent sales content and powerful analytics to empower your sales team to sell the way your customers want to buy. Personalize every touchpoint, instantly share the right content at the right time, and close more deals from wherever you are.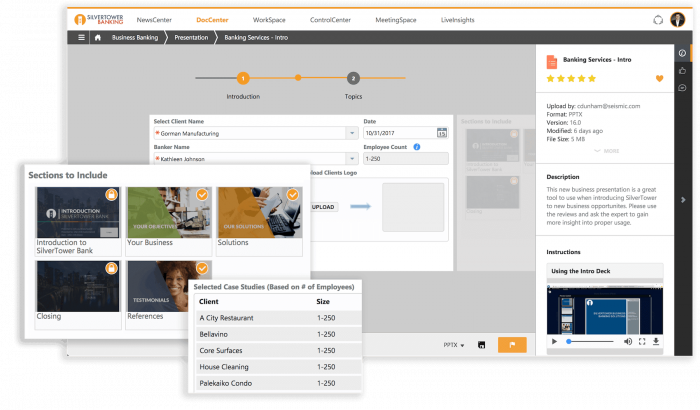 Seismic is a leading global sales and marketing enablement solution. Seismic improves close rates and delivering larger deals for sales while increasing marketing's impact on the bottom line. Large enterprises use Seismic to increase sales productivity. This is done through the automatic distribution of relevant information and personalized content to reps for any buyer interaction. Powerful content controls and visibility into usage ensure brand integrity and reduce risk. Seismic's machine learning and analytics capabilities continuously improve the entire enablement process for large enterprises, increasing the ROI of sales content and tying it directly to revenue.
Docsketch is a free electronic signature tool for documents at every stage of the sale. Having a paperless sales workflow is an important part of speeding up and scaling sales. This means more than simply having documents in electronic format. Electronic documents must be shared, tracked, and completed without downloads or extra plugins and tools. Enabling a fully electronic workflow is what Docsketch focuses on. It's a single tool that can be used to track presentations and other sales collateral, and cuts turnaround time on closing documents by 50% or more. As an alternative, you can use Signaturely for creating online signatures.
noCRM is a Lead Management Software made for sales reps. In line with the company's Develux opinion unlike most current CRM software , noCRM focuses on the end-users first, the sales rep, and his manager to boost their productivity. Adding new leads has never been easier via email, mobile, spreadsheet or even by scanning business cards. Sales managers can oversee their sales cycle from end to end and monitor the health of their pipeline via a dedicated pipeline view. Synchronizing reminders with calendars ensures that no follow-up goes amiss and no vital lead is dropped.
With over 6 million company sites, 5000+ content assets, and 250,000 active readers, The Aberdeen Group provides invaluable insight on companies and brands looking for whatever it is you're selling, with a library of research and data-backed content to engage them at any and every stage of your sales funnel. It's a one-stop shop for leads and the content to engage and nurture them with ease.
Whether it's awareness, consideration, or decision time, Aberdeen delivers qualified prospects and provides them with the exact content type to nudge them through to 'yes.' With their proprietary P.A.C.E. content-creation methodology (Pressures-Actions-Capabilities-Enablers), Aberdeen has benchmarked 644,000 companies in their research and provided insight to 93% of the Fortune 500.

Timely is a time tracking tool that uses automation to solve the inaccuracy and hassle of traditional manual time tracking. It lets you work naturally and focus solely on your tasks, while Timely captures every second of your workday in the background, showing you the data on your private timeline. This data can then be used to reorganize your daily structure to be the most productive.
Plus, the Timely Tasks feature means that you can also plan your time in advance by creating a prioritized to-do list. Then by simply dragging and dropping onto your schedule, you can visualize your progress and stay on top of task deadlines.
ADD_THIS_TEXT
Further Reading: